Blogger Disclosure: What, How, & Why
This post contains affiliate links. As an Amazon Associate, I earn from qualifying purchases.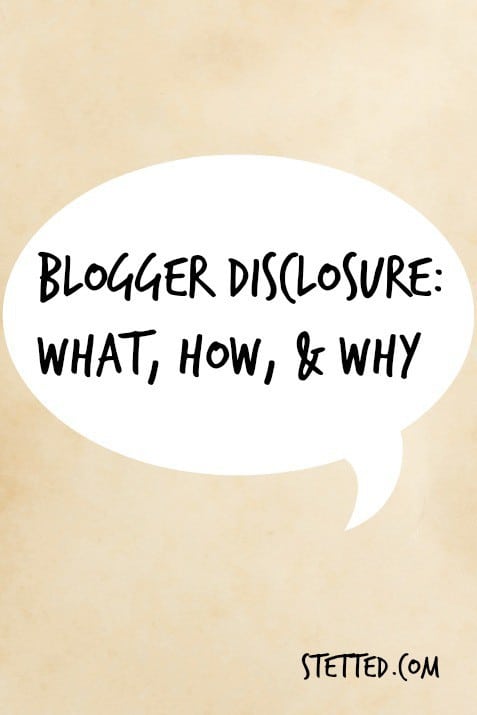 For the past 10 years, bloggers have been taking the place of traditional media. With that, we are working with brands more and more, and the nature of the relationship can take a variety of different forms, from straightforward recipe development to not-so-obvious experiences. With these new forms of work, disclosure is an important part of the equation.
What Gets Disclosed?
"Disclose" is not a way of talking about your outfit. (Ba-dum-bum.) Compensation means anything at all you were given to encourage you to write about a brand. This includes:
Products
Money
Meals
Experiences (including sponsored weekends like trips to cooking facilities or farms)
It's a myth that you don't need to disclose if no money exchanged hands. Tweets, Instagrams, and Facebook updates are what you're providing the brand in exchange for the free item/trip/meal. While this might be confusing for those who aren't familiar with a barter system (i.e. most of modern America), there is a clear relationship that needs to be explained whenever you talk about your super cool hotel room provided by the tourism board.
How to Disclose
Sorry bloggers — although the #spon hashtag is popular on Twitter, most of your readers and your mom don't know what that means. Keep in mind that while the blogging world might be used to #spon, swag bags, and kale smoothies, the general public isn't. Use instead:
#sponsor
#ad
#client
#media is often used for free restaurant tastings
#reviewcopy is used for preview copies of books like cookbooks
What doesn't count: Hashtags created by the brand, like #ILoveBeets or #TexasChiliTour. While this will connect the people who are participating, it doesn't say anything about what it means, or that any sort of exchanged occurred between the sponsoring brand and the participants.
"What newspapers and magazines do doesn't change our moral obligation." – Andy Sernovitz, socialmedia.org
On blog posts, your disclosure needs to come at the top of the post, or as close to the sponsored content as possible. What works best? A simple "This post is sponsored by Happy Food Brand" is enough. You can always add a longer disclosure at the bottom detailing the sponsorship, which some influencer networks require.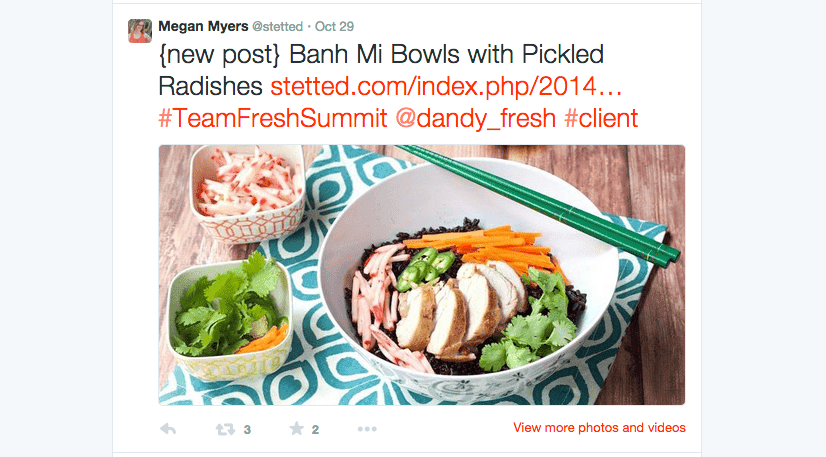 Some say that you don't need to use a disclosure hashtag on Twitter, Facebook, or Pinterest if that specific promotion was not part of the paid agreement. However, it's easier to just disclose a relationship than come up with reasons not to. Which brings me to…
Transparency Matters
Be proactively trustworthy. In every conference I attend, from intimate blogging sessions to large trade industry events, the overarching message is honesty. Honesty and transparency keeps your readers coming back for more content. While you probably can't catch every reader on every post, readers do remember when a blogger rubs them the wrong way on social media or the post itself.
Don't forget that your readers (aka customers) are oftentimes also your colleagues as well as the brands you want to work with. If you're complaining about your readers, people are listening. Even if you think your readers don't care, the FTC, the IRS, and the tiny angel on your shoulder do care.
"PR Companies do check to make sure you're disclosing properly." – Spike Jones, Edelman
The fact of the matter is, while the FTC guidelines change, your inherit ability to be honest and transparent shouldn't. Do you feel uncomfortable disclosing? Are you way too confused about how to do that? Explore why that would be — it isn't difficult to simply tell the truth, and if it is, maybe that brand relationship isn't one you should cultivate.
For more information on the FTC guidelines, check out their 2013 guidelines for online disclosure, with links to examples (PDF).
What do you think about blogger disclosure?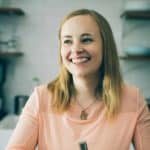 About Megan
I focus on fresh ingredients and easy methods, with spins that keep meals interesting. Dinnertime shouldn't be stressful or complicated, and I'm here to help you enjoy the time spent in the kitchen. Read more…