Cook for the Cure Brunch Recap
This post contains affiliate links. As an Amazon Associate, I earn from qualifying purchases.
On July 18 I hosted a brunch at my house to raise money for breast cancer research. I was hoping for a larger turnout, but it was still a success, with good food and great company. The event was part of 1,000 Cooks for the Cure, a weekend filled with parties across the country devoted to raising money for the Komen Foundation.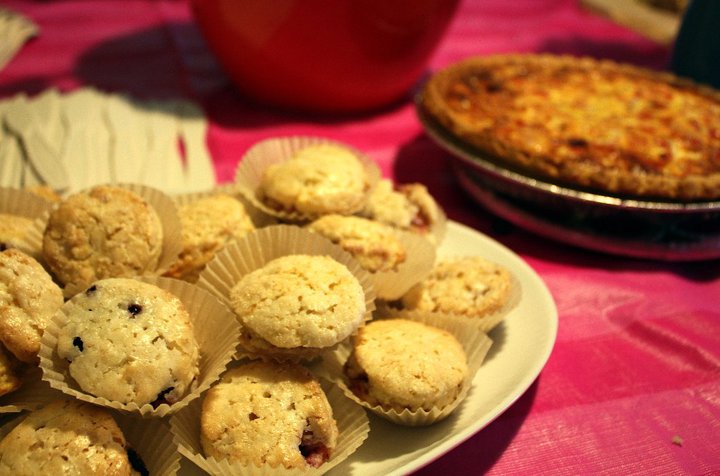 We had a bit of a coffee 101 with the folks from Kohana Coffee, one of the local roasters in Austin. They provided samples of their cold brew coffee, which is brewed overnight at 2x the strength of regular coffee. Since it's a super-strong concentrate, you mix 1/3 cup of the coffee with 2/3 cup of milk. We also had individually brewed cups of Rockin' Like Austin, one of their most popular blends. I was very surprised to learn that dark roasts actually have less caffeine than light roasts. For some reason, I had always assumed it was the other way around.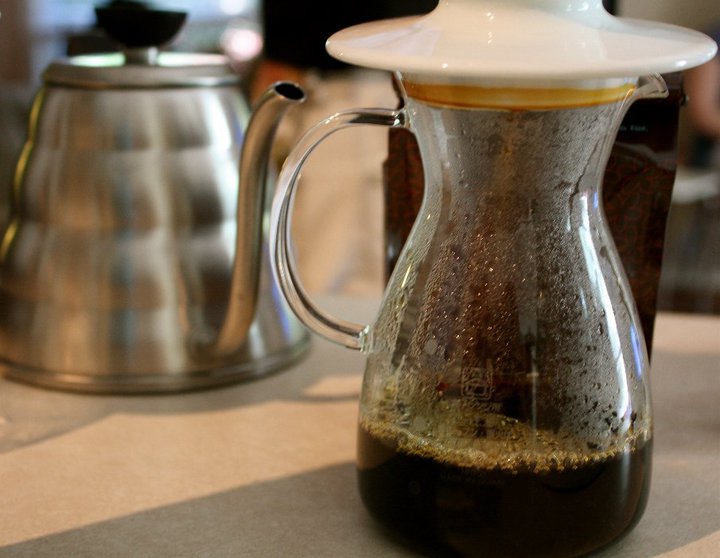 We were also treated to yummy mini berry scones and "Austin Cream Pies" by my friends at Retro Bizzaro. The cream pies were the most amazing thing, and I need another one stat. Rum-soaked genoise cake, covered in pastry cream and then topped with a dollop of ganache. I don't know how they think of these things, but I grovel at their pastry-creating feet.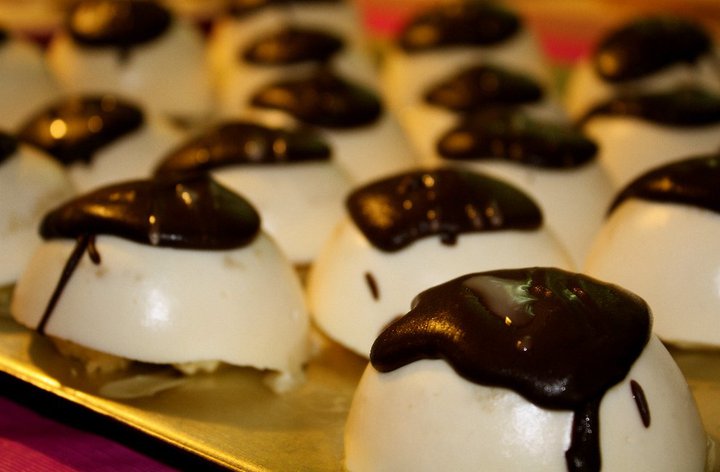 I also created a variety of food for the brunch:
Panzanella Salad
Mini Hatch and Bacon Corn Muffins
Caramelized Onion and Cherry Tomato Quiche (recipe coming soon)
Summer Squash Tart, based off smitten kitchen
Vanilla Bean Lemonade
I also made Bake at 350's amazing vanilla sugar cookies. Even though my decorating skills need some work, the cookie itself is perhaps the best sugar cookie I've ever had. Really.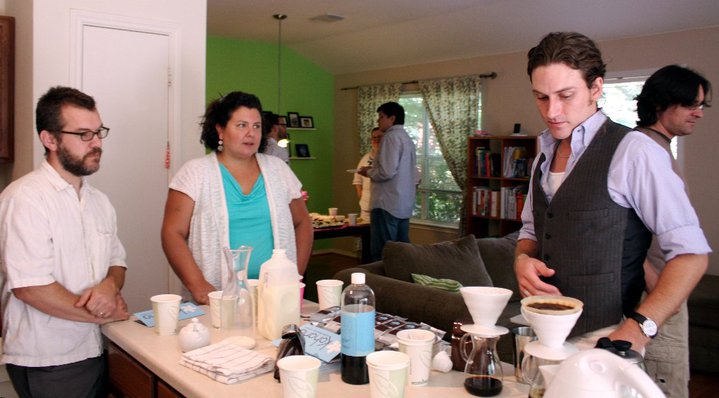 Thanks to everyone who attended the brunch! Because of you, we were able to send over $300 to the Komen Foundation. Next year, let's do even better!
Photos by Jennifer Whitcomb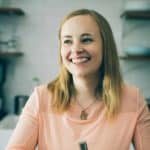 About Megan
I focus on fresh ingredients and easy methods, with spins that keep meals interesting. Dinnertime shouldn't be stressful or complicated, and I'm here to help you enjoy the time spent in the kitchen. Read more…