I fumble sometimes when people ask for restaurant recommendations or if I've been to the hip new places in town yet. We've been in Austin for more than five years now, and we've been to astonishingly few restaurants. The truth of the matter is that we don't get out on the town much. While some of it has to do with our son and our inability to find a regular babysitter, he's not really the obstacle. After all, we've taken him to quite a few restaurants that aren't traditional kids' places, including FINO, Soleil, and parkside. (Before you start complaining about parents taking kids to "inappropriate"restaurants, you should know that one of the reasons we can take him those places is because he has learned to be well-behaved in public. Parents shouldn't be forced to eat only at restaurants with balloons or pizza.)
If you read my meal plans you'll notice I almost never make note of a plan to go out to eat. Sometimes it does happen when we're too exhausted to cook, but we cook at home as often as possible. At least four days of my workweek feature packed lunches, and about once a month I go ahead and buy a breakfast taco. I'm sure this behavior confounds some people as much as it confounds me when I hear about people in their 30s and 40s not knowing how to cook anything from scratch.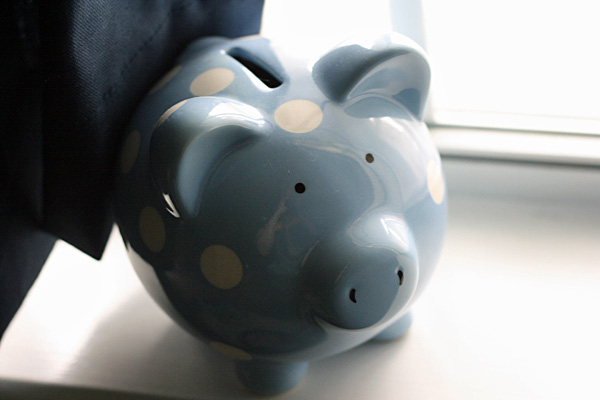 At some point in perusing this blog you probably have noticed the Snowballing ticker that is slowly going toward its goal. This is the reason we don't go out: We're working to pay off all our debt.
Paying off debt outside of the minimum monthly check is a concept that most of America isn't exactly ready to tackle. After all, paying down debt means less money each month toward fun and exciting purchases or nights out. It means that when we get bonuses or tax returns we don't spend it on something we don't actually need. It means that right now my entire monthly paycheck is going toward quickly paying down our car.
It sounds kind of boring, doesn't it? I'd be lying if I said it hasn't been a struggle the past few years, or if I said we had no fights about where our money is going. You did know money was the number one cause for divorce, right? Despite those loooong discussions and heated arguments, we now feel much more at peace with what we're doing. I'm sure it doesn't hurt that we've paid off all our substantial credit card debt and two of my student loans.
The progress we've made in even just the past year can be attributed to the snowball method that I learned about from Dave Ramsey. Now, I definitely don't agree with the man's politics, but his financial advice has worked well for us, especially when contrasted with the first couple years of our marriage, when we were in the minimum payment black hole. The basic premise of his plan is to "live like no one else, so later you can live like no one else." Make sacrifices now so that when you are debt free, you have no obstacles to the things you want to do. Sure, it's rough being a food blogger and being ten steps behind on the new restaurant front, but that makes the few times we do go out even more special, and it makes me really look forward to the days when we can go out to whatever restaurant we want, any night of the week.
Ramsey's plan is a 7-step approach, moving from making a monthly budget, through debt repayment, to wealth building with investments. I highly encourage the Envelope System and the Debt Snowball. The Envelope System is a great way to track your spending for things like groceries, clothing, and going out to eat. It seems counterintuitive, because we're all used to plunking down plastic instead of cash. But for those of us who are guilty of relying on that overdraft protection, it's much easier to see the money being spent. When it's gone, it's gone. In our house, we use envelopes for groceries, restaurants, entertainment, items for our son including clothing, clothing for adults, and gifts. The gift envelope accrues each month; it's mostly for Christmas but we also use it for birthdays or host gifts. Any money that is left in the envelopes at the end of the month either gets put toward debt or accrued, depending on what we predict our needs to be.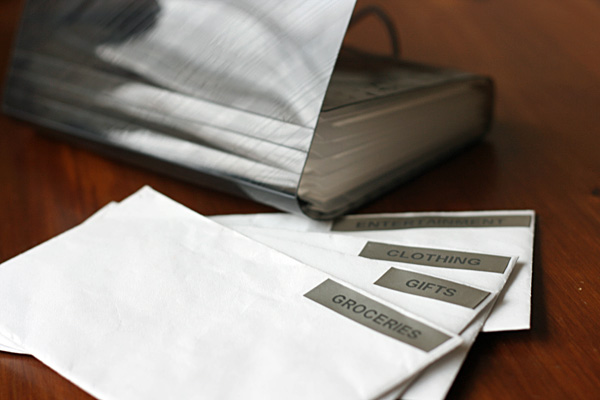 In the Debt Snowball, you list your debts from smallest to largest, ignoring the interest rate. I know – ignore the interest rate? Crazy talk! But as it turns out, the momentum you achieve from methodically paying off the smallest debts first works more in your favor than making larger payments to those higher-interest debts. After all, it's frustrating to continue to see small debts in your budget month after month, even if they only have a 4% interest rate. At the start of our marriage we paid our debts based on interest rate, and it wasn't surprising that we never got any traction. I felt like we would be in debt forever, and because we never talked about our finances before we were married, I had quite a lot of animosity toward my husband for the debt he brought into the relationship. Once we started paying off our smallest debts, things started to shift. We could actually see the end in sight. As each debt gets paid off, you roll that payment onto the next debt, and the payments get bigger and bigger. At the start of this month we were able to make a payment of $2700 to pay off one of my student loans. That would never have been possible if we hadn't changed our way of thinking. And the elation I felt as I made that payment can really only be understood by those who have done the same.
I know it sounds daunting to do this. After all, most of the people you know probably still have gobs of debt. But if my family is diligent, we'll have paid off everything but our house toward the end of 2012. No credit cards, no car payment, no student loans. To be honest, when that day comes I'll probably weep. The sacrifices will be worth it, because I'll be 32, debt free, and have so much more of my life ahead of me to live.