This post contains affiliate links. As an Amazon Associate, I earn from qualifying purchases.
Stumped on what to get Dad this year? Check out a few of the products we've been enjoying in our house lately. Select items featured in this post were provided for review at no cost by the manufacturer.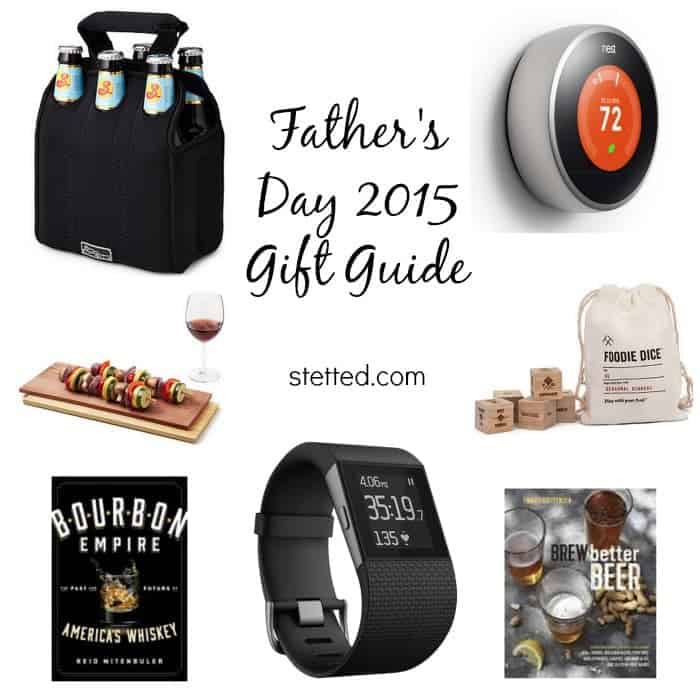 Father's Day is fast approaching. I always feel like it gets a bit lost in the shuffle. Not only is school out, so there's no requisite kid activity, but the hustle-and-bustle of summertime makes it so I typically only remember the day before, and I wander the store searching for something my husband will like and actually use. This typically results in underwear and spicy peanuts. Don't be like me, y'all.
Luckily for you, I've collected a few items that are great gifts this Father's Day.
UncommonGoods has been one of my go-to shops for fun gifts for more than 10 years, and this Father's Day is no exception. If you're shopping for gifts for dad or your husband, they've collected some of their choice items. I've bookmarked quite a few to come back to later, because birthdays and Christmas are never too far away. The gifts for men section is filled with fun and funky items from a wide variety of independent creators and small-scale artisans. UncommonGoods' support of indie artists is just one of the reasons why I like to shop there. The sheer selection, making it easy to find something my husband (or anyone else who deserves a gift) will love, is the other!
Foodie Dice – These dice are something I've been eyeing for a while for myself, but I know that my husband would most benefit from these dice, which help make dinner creative again. Not sure what to cook? Just roll the dice and see what comes up!
Wine-infused cedar grilling planks – While both of us love to grill, I tend to let my husband do it. Last year he wrote a post about grilling with cedar planks so these are a great addition to our grilling arsenal. The set includes both Merlot- and Chardonnay-infused boards for an intriguing dinner experience.
Six-Pack Cooler Tote – From picnics to soccer games to backyard barbecues, it feels like we're constantly lugging drinks around. Happily, this neoprene tote holds not only beer bottles but also cans, water bottles, sports drinks, and more, while also providing room for an ice pack to keep them all cold. It's perfect for our choose-your-own-adventure family hydration style.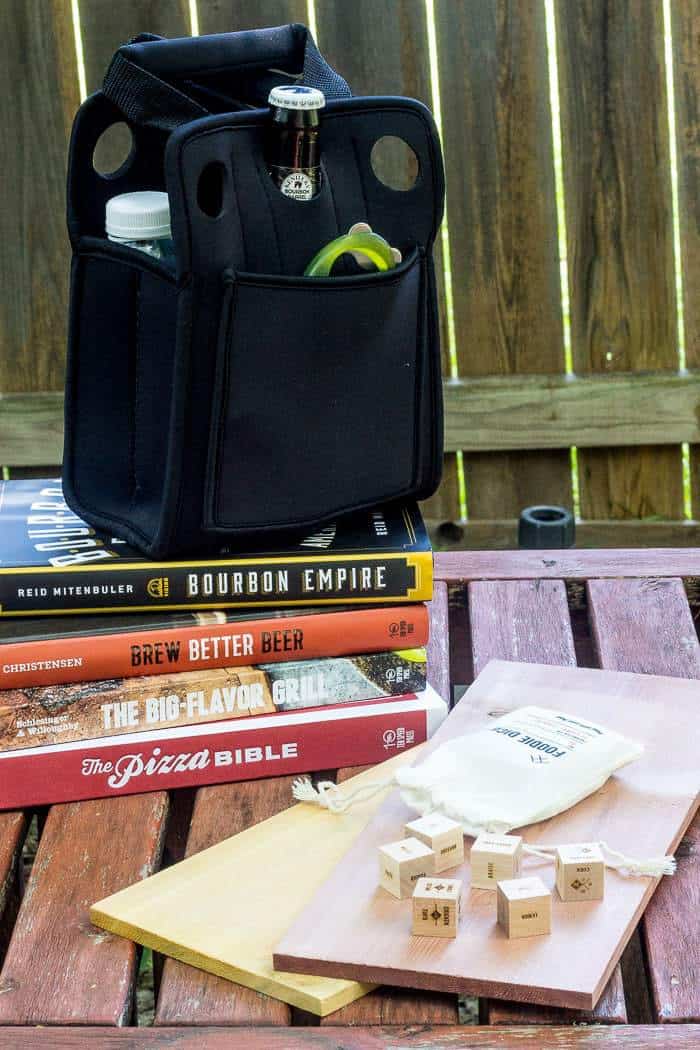 FitBit Surge – Sure, you've probably seen FitBits everywhere and might even have one yourself, but the Surge is a step up. With GPS, heart rate monitor, music controls, and the ability to receive texts, you're even more connected. My husband got this one for himself and loves it – perfect for the techy nerd.
nest Thermostat – Speaking of tech tools, the nest is something we've just added to our home, and we can't stop compulsively checking the temperature on the phone app or checking to see if it will light up every time we walk by. (It does.) It also remembers your preferences and automatically changes the temperature based on the time of day or when you're away.
Bourbon Empire – This new book by Reid Mitenbuler dives into the history of America's favorite spirit, from the time of the colonies through its recent revival in Prohibition-style bars serving up craft cocktails. A great gift for anyone interested in food history, American history, or spirits.
The Pizza Bible – Written by Tony Gemignani, chef and 11-time World Pizza Champion, this book covers the gamut on pizza, from crispy thin crust to Chicago-style deep dish pies. Gemignani gives you the recipes and stories behind each style, including distinct recipes for doughs, sauces, and of course, how to top them to make the best pizza around. I especially appreciate the inclusion of calzones and focaccia, which is pizza-adjacent. There's a chapter on grilling, too, so your summer is now set. You're welcome.
Brew Better Beer – If you're just starting to brew at home or have been at it for a while, this gorgeous, comprehensive book from Emma Christensen is a must. With recipes made in 1-gallon batches, you don't need to be afraid to try a new saison, IPA, or stout — maybe all at once.
The Big-Flavor Grill – Stuck in a rut with grilling? Chris Schlesinger has you covered with recipes for throwing practically anything on the grill. Starting with a basic recipe, he riffs on each one for a signature meal, inviting bold flavors to the grill instead of just relying on the fire to do the work. Because the recipes are of the no-fuss variety, you won't need to worry about planning all day for a weeknight grilling session, and cooking over the fire will be more enjoyable again. Really.
What are you getting Dad this Father's Day?
Disclaimer: I received some of the items listed above for the purpose of review. I was not otherwise compensated for this post.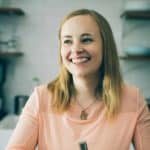 About Megan
I focus on fresh ingredients and easy methods, with spins that keep meals interesting. Dinnertime shouldn't be stressful or complicated, and I'm here to help you enjoy the time spent in the kitchen. Read more…