This post contains affiliate links. As an Amazon Associate, I earn from qualifying purchases.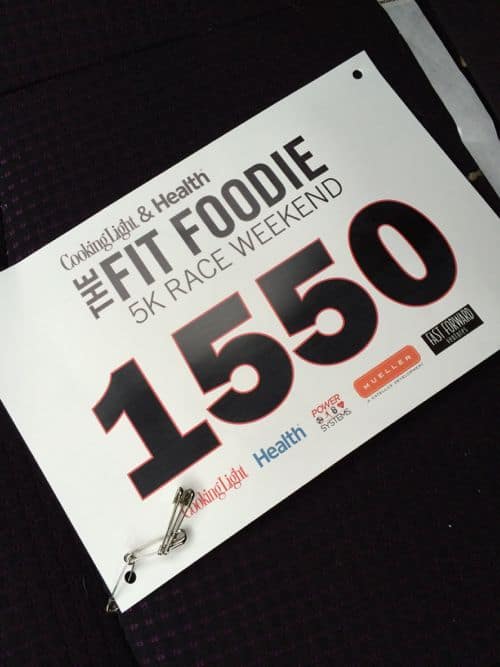 On Saturday I ran my first-ever 5k. It wasn't pretty (in fact, I checked out the official race photos and I look like an ugly boy) but I finished feeling pretty great. It had been hard to leave my bed that morning. It was cold and wet outside, and I had an extremely snuggly baby, but what would have been the point of the weeks prior if I didn't show up?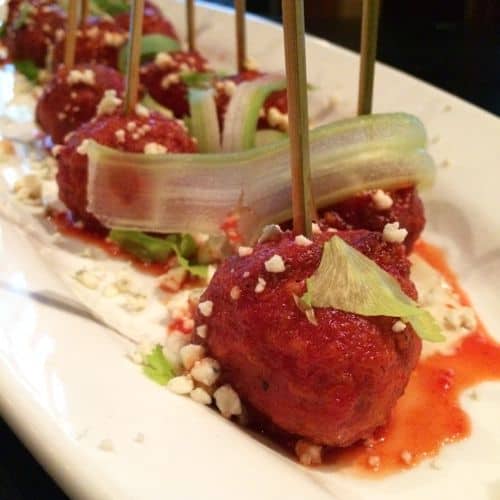 The night before we had been treated to some savory bites from Seersucker, plus cocktails, beer, and wine. I love the idea of a pre-event cocktail party, but it was pretty hard to get to thanks to traffic created by the rain, especially for those of us coming right after picking up our bibs. I missed most of my FitFoodie Ambassador friends that night, but it was great to meet representatives from Cooking Light and Health magazines.
Saturday morning was a rush of getting ready after I forced myself from bed. I arrived much later than I had planned, getting to the Mueller Hangar just as the group warm-up was finishing. There was a throng of people and I didn't see anyone I knew, and I started to panic a little — as an introvert, I needed a friendly face around!
Luckily I caught sight of Kristin and Chris just before the second wave went off. Chris, being a seasoned runner, shot off, and Kristin and I gave it our all with a run-walk combo. Eventually I went off on my own (sorry Kristin!) and found the other runners around me to be good motivation to do each running section just a little bit more than I would have if I were alone.
I use MapMyFitness on my phone when I run, and it cheerfully told me my pace at each mile marker. I was slightly stunned to hear that I was beating all my training paces, and I think that helped propel me to the finish.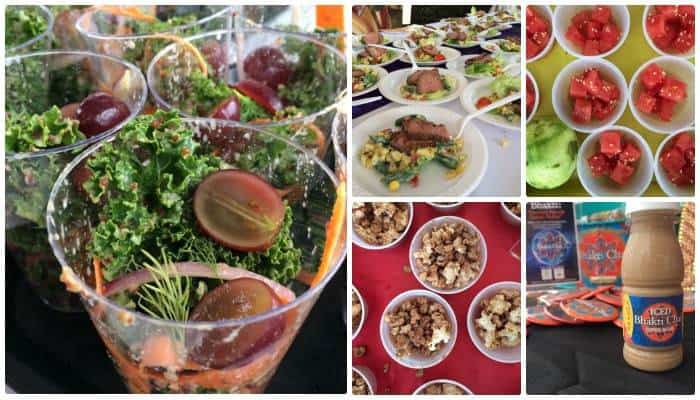 Now, I don't know what other finishers' villages are like, but let me just say I was glad I worked up an appetite! There were bites to eat from a variety of local restaurants, like a pretty kale salad from Congress and refreshing marinated watermelon from Diesel Foods. Plus more food from Cooking Light, Zilks, Way Better Snacks, and Sahale, and drinks like Zico coconut water, Daily Greens juices, Lifeway Kefir, and my favorite spicy chai from Bhakti Chai. Everything was fresh, flavorful, and of course, healthy. My only wish was that the nitro Cuvee had actually been a hot coffee, because after I recovered from sweating out the run, I was freezing!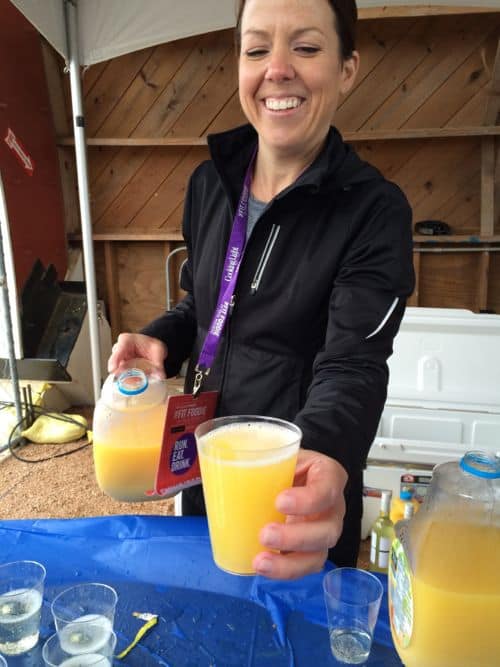 I'm always surprised at events when I don't see the people I know — maybe I was too focused during my run to notice the others, and then afterward too focused on grabbing a snack. My friend Maggie was actually a few steps behind me in the finish line photos, but we didn't see each other until we were both grabbing a post-race coconut water!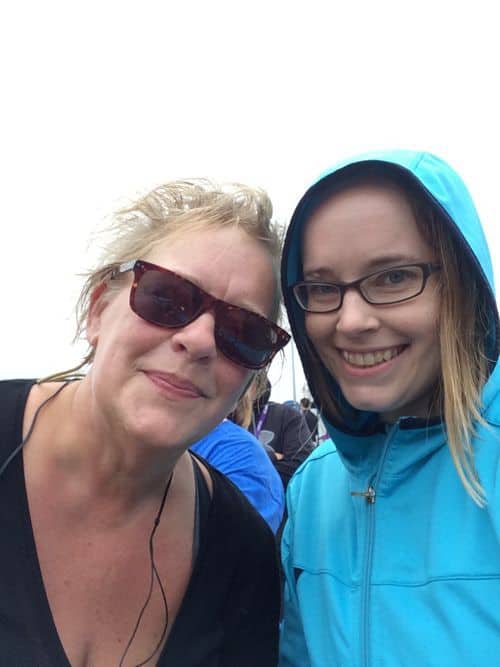 After heading home it took me a long time to warm up. That shower might have been the best in ages! Am I good at running? Nope. But I did it, and I'm already looking for another opportunity to get my feet moving!
Disclaimer: As a Fit Foodie Blog Ambassador, I received free entry to all weekend events as well as pre-race swag. I was not otherwise paid to participate, and my jiggly butt appreciates the encouragement to get out and run.