This past weekend, I wasn't hitting post-Thanksgiving sales. Friday meant some quality time in the kitchen, baking up treats for one of my favorite causes, Austin Bakes. I never make the same thing for these sales, and this time I made chocolate potato chip cookies and gluten-free, vegan pumpkin bread, which I'll be sharing the recipe for tomorrow.
I've written about Austin Bakes before when we had our previous bake sales, helping people in Japan, Bastrop, and West recover from destruction and tragedy. This time we helped in our own backyard, partnering with the Austin Relief Network to give assistance to those affected by tremendous flooding that took place in October.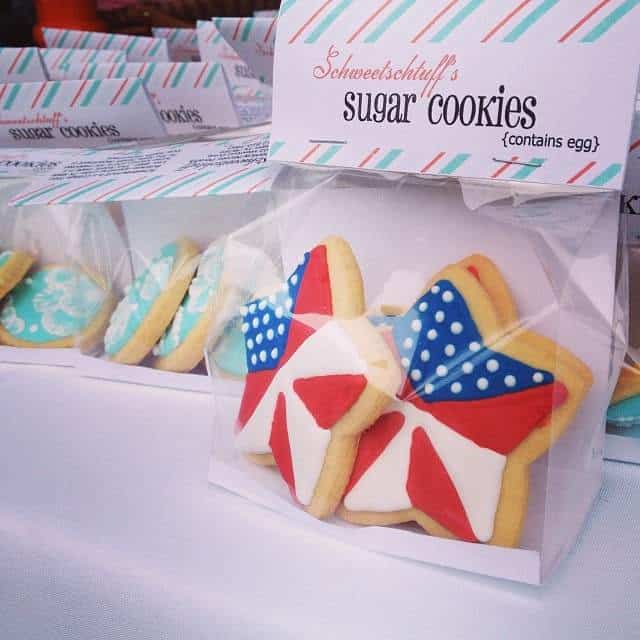 All told we've raised more than $50,000 for relief efforts around the world. It's funny to think that a group of people who just like to bake can accomplish that much, but we did. Every little bit counts.
It's important to me to give back to my community all year long, but I know for many people December is the time charitable giving pops up on their radar again. If you have the means to help out, please do so. Grocery stores make it easy with prepacked bags of nonperishable goods, and your town likely has multiple locations for toy, coat, and book donations. If you can't help monetarily, donate your time. Donate a home-cooked meal to a neighbor you know has been struggling. Donate your knowledge to teach kids basic cooking skills, or donate your love of nature to assist on a farm.
These are some of the wonderful food-based charities that are in Austin and nationwide.
Meals on Wheels and More – Delivers meals to those who have limited mobility and food access.
Bake a Wish – Bake and decorate cakes for kids and adults who are neglected and in need.
Mobile Loaves and Fishes – Provides food and clothing for the homeless.
Texas Pie Kitchen – A nonprofit bakery that teaches culinary skills, financial literacy, and job readiness to those with barriers to employment.
Sunny Day Farms – This farm takes care of previously neglected, abandoned, and abused farm animals
Capital Area Food Bank of Texas – Provides food, nutrition education, and other services such as cooking classes to more than 300,000 clients in Central Texas.
Feeding America – Donate directly or find your own local food bank at this comprehensive site.
If you have a favorite charity, please share it in the comments so your fellow readers can learn about them!