Last week I attended an event at Cover3 for the release of Tequila Ambhar, a new tequila now available in Austin. This being the land of patio dining, tequila is probably the most popular spirit here, and of course it won't hurt to have a new brand available!
Ambhar is made in Jalisco, Mexico, and imported by Santos Spirits, which is based in Austin. It's made from blue agave, which is also one of the varieties of agave used for making the agave nectar sweetener that is becoming more and more popular.
Sadly I don't know much about alcohol aside from what I like and what I don't like, but that made this event all the more a learning opportunity. For instance, tequila has three different grades, based on how long it is aged in wooden casks. Clear tequila is the youngest (and cheapest), and is called either Silver or Platinum. The middle grade, Reposado, is golden, and the top grade, Anejo, has a color similar to iced tea.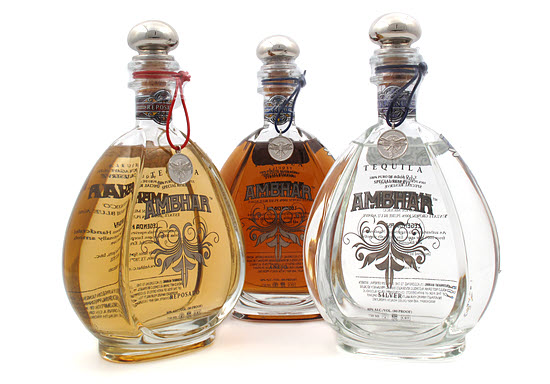 We were able to have tastes of the tequilas, although only one was available at a time. I had the Reposado, which was a lot smoother than I remembered tequila as, leading me to realize most drinks in bars are probably served with Silver unless you say otherwise.
We were treated to yummy appetizers from Cover3 (their chophouse burger is number 12 on the Texas Monthly 50 Best Burgers in Texas list) and an array of cocktails featuring the different varieties of Ambhar. To start, I went with the Ambhar Cucumber Press. This was Reposado with cucumber, lime, lemongrass, club soda, and Sprite. It was really fresh and was a great way to transition from work mode to social mode. My friend Sara tried the Ambhar Mint Mojito, which we were also impressed with. I just recently had had a very terrible mojito, so it was good to taste something that had actual flavor and not just sugar. The mojito was made with Platinum, with apple juice, mint, lemon, and Sprite.
The other guests were saying good things about the margarita (something that needs to be right in Austin) so we both tried that next. It definitely had more of a kick than the other drinks! This was made with Ambhar Anejo, Grand Marnier, orange liqueur, and lime juice. I hadn't thought of adding orange to margaritas before, but I'm definitely going to try it next time I'm mixing at home. The only drink we didn't try was the Ambhar Cosmo, containing Platinum, orange liqueur, sweet and sour, and cranberry juice. It sounded too sweet to me, and considering we had to drive home and work the next day, we decided two drinks had to be our limit.
Included in our bag of goodies at the end of the night was a recipe book for about two dozen cocktails. Since it's berry season, I thought I'd share with you the recipe for a seasonal margarita!
Blackberry Tyme Margarita
1 ½ oz tequila Ambhar Platinum
½ oz Cointreau
1 oz fresh squeezed lime juice
½ oz agave nectar
4 fresh blackberries
1 sprig of thyme
In a glass shaker, muddle blackberries and thyme with lime juice. Add tequila, Cointreau, and agave and shake. Strain into a glass with ice. Garnish with a sprig of thyme, additional blackberries, or a wedge of lime.
Thanks to Tequila Ambhar and Cover3 for inviting me to the event!