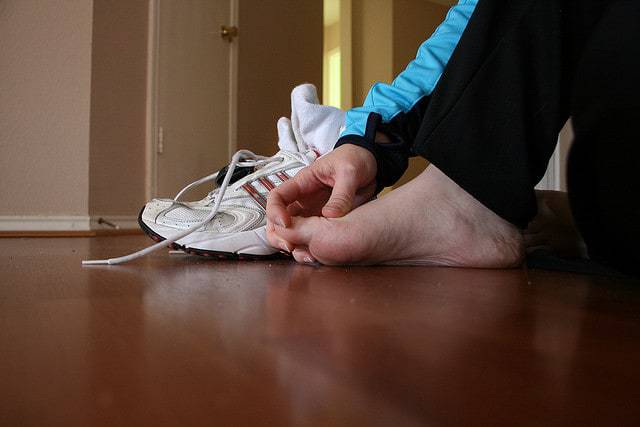 Whatcha doin' in two weeks? Wanna go for a run?
Wait, come back!
Just hear me out on this one. If you know me well, you know that while I always have grand designs about being super active, I spend most of my time sitting on my bum. Part of this is because I do so much work on the computer, but part of this is that I really am just lazy.
I've never considered myself athletic. When I was in high school I thought about joining the soccer team, and then in college the crew team, but the running requirements made me stay in my cozy realm of choir and theater. I'm one of those people who always dreaded mile day in gym class and I'm pretty sure I got passed by the kids with asthma.
The past few years, though, I've been wanting to try running again. Call it the fault of living in Austin, where there are beautiful people running everywhere. With rescue dogs. It's a lot of pressure for a lazy cat owner like me. (In reality, I just want to make sure I can keep up with my kids, because whoa, I am the worst tag player there is.)
Enter the Fit Foodie 5k, the way I'm going to bring myself right into the thick of the racing world. Or at least have a really fun weekend.
I'm happy to be an official ambassador for the Fit Foodie Race Weekend here in Austin, along with a bunch of my friends from the Austin Food Blogger Alliance. I decided to get involved not only to help kickstart myself into getting in shape, but also because some of the money raised at the event goes toward City of Hope, a treatment and research center that helps those with cancer, diabetes, and more.
This morning I tried out the race route and it is a great path around Mueller Park, with plenty of lovely scenery to look at. (Watch out for the geese.) Even though I was running alone, I was getting excited thinking ahead to September 13 and how the park is going to be packed with demonstrations and food booths. A great part about the Fit Foodie 5k is that Love TX Chefs Experience is right after the race — what better time for a sip and stroll than after a workout?
If you're interested in joining me, head over to Fit Foodie 5k and use the code STETTED to get 10% off your registration fee. Hope to see you there!