We're all learning how to balance life onscreen and off. This post is brought to you by Netflix.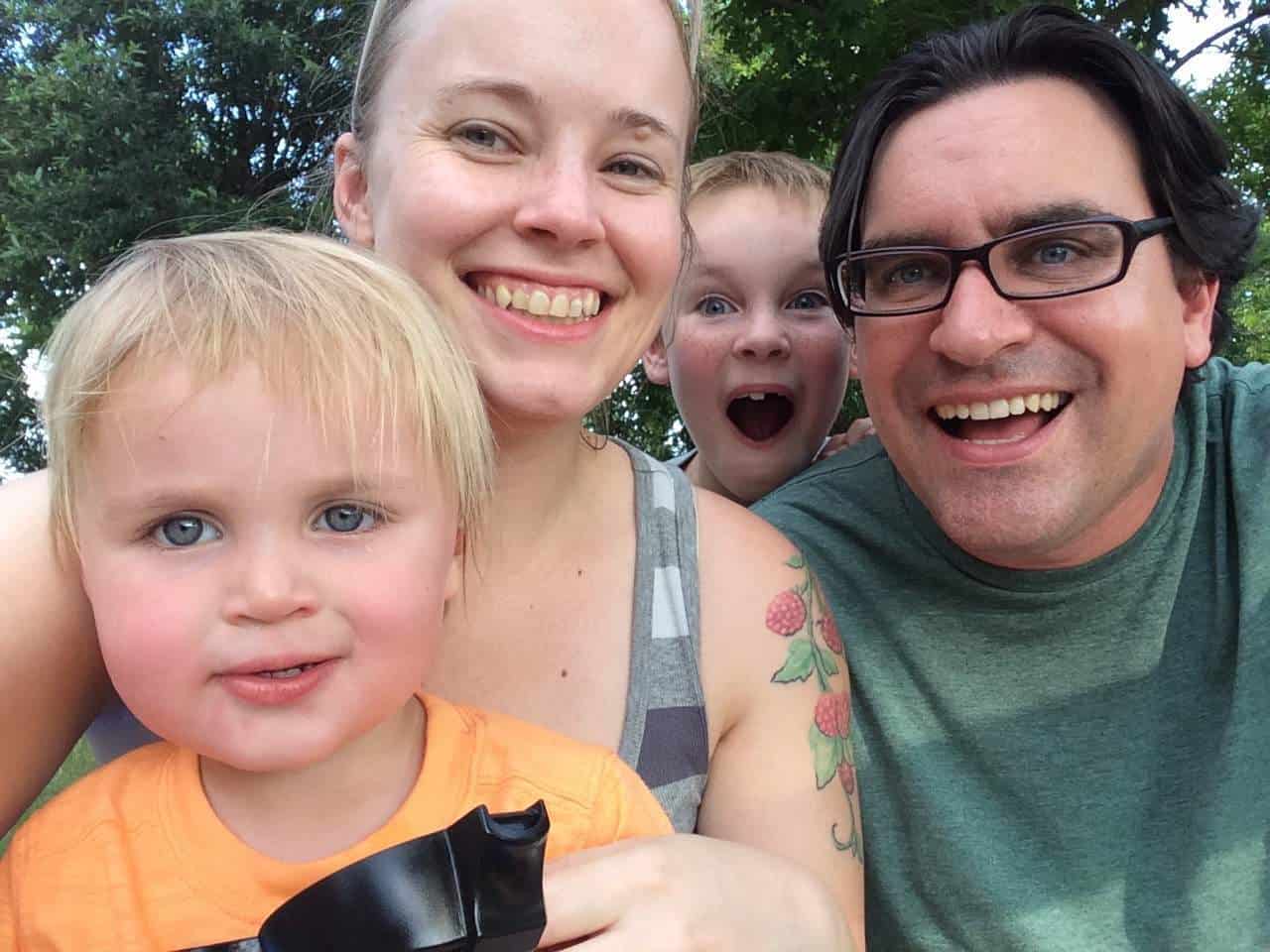 These goobers are my world. In case you didn't know, navigating parenthood and marriage is a crazy hard thing. While everyone (without children) thinks that babies are the hardest, it's untrue. Babies have basic needs, and you tend to them every five seconds, but as they get older they have complex emotions and thoughts about messages they get from friends and raging hormones and WANT WANT WANT. While later parenting might not be as physically demanding, my brain and heart are just darn tired.
Every day my kids ask to watch TV, and though my pediatrician won't be happy about this, I usually let them. Why? Considering both my husband and I have built our careers on online technology and need to be on our computers constantly, we can't enforce a "me, not you" system in the house.
Don't get me wrong; I'd prefer they spend more time playing together or practicing bike riding, but I'm not concerned about their activity level. My older son is still excelling in soccer, and the younger one would run around in the backyard all afternoon with no regard for the 95+ heat if we let him. But when it gets super hot, or I'm making dinner, or all the chores have been done without complaint, they get screen time.
We don't have cable, which means we rely on PBS and Netflix for shows. Everyone my age grew up watching Sesame Street and Mr. Rogers, so I can't put up a fuss when my kids want to watch Daniel Tiger or the excellent Peg + Cat. I'm pretty sure my son knows he is being tricked into learning, but he can't help but be obsessed with Wild Kratts (sharing every single fact he learns with us) and Odd Squad.
Do the things they learn help them in school? I don't have real proof, but educational shows spark curiosity, improve literacy, and give kids tools for helping to solve common social problems. (There is a study on educational TV done by the Annenberg School for Communication found here.) My son's favorite game Minecraft requires strategical thinking to be able to create and survive.
For us, it's all about balance. The toddler doesn't play video games, and the other one doesn't have free-for-all access to his computer, DS, the iPad, or the TV. We monitor what they do for age appropriateness and are ready to answer questions that crop up. Being present is the most important part of parenting, I've found, and sharing the online and TV experience we grew up with brings us together.
How do you organize screen time in your family?
This post is part of my partnership with Netflix as part of their Stream Team. All opinions are my own, and I know my pediatrician will take me to task for letting my kids have too much screen time.