This post is brought to you by Netflix.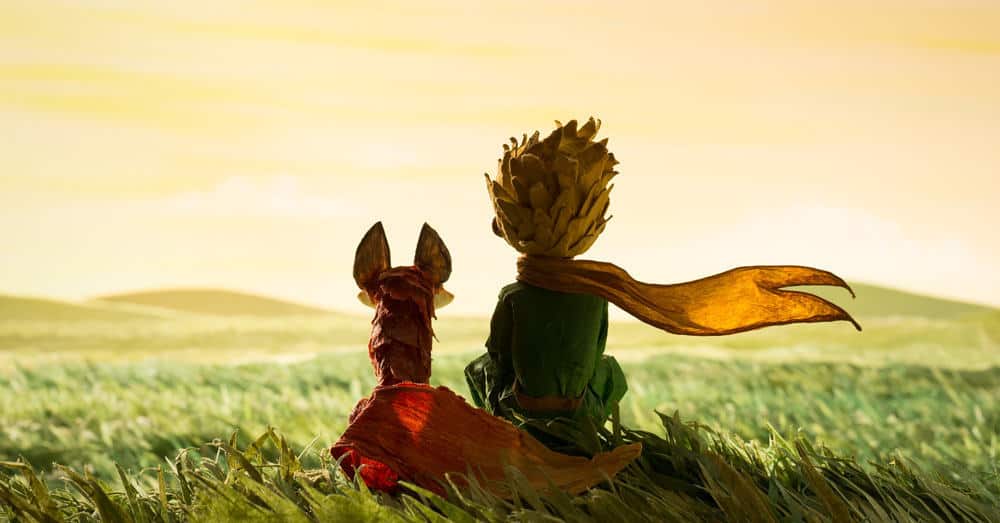 Have you watched The Little Prince on Netflix yet? Spoiler alert: you'll need a giant box of tissues.
Since I had kids I cry at every single thing that is remotely emotional, so I thought it was just me, but when I heard from other moms who watched the movie and also became sobbing messes, I knew there were a few truths at hand.
Now, I took French lessons from seventh grade through my first year of college, and along the way we read The Little Prince in both English (high school) and French (college). To be completely honest I don't think I understood a lot of it, but I fell in love with the story I did get. When I first saw the trailers for this film, I was excited about the possibilities. Then, it never came to theaters here. Naturally, I was thrilled when Netflix bought and released it.
The main lesson from The Little Prince, of course, is:
It is only with the heart that one can see rightly. What is essential is invisible to the eye.
In this land of connectivity and to-do lists, it's so easy to forget the things that really make us who we are. We forget to discover what is behind a copse of trees, to use our hands to create something again. It's no wonder everyone has been grabbing their colored pencils and coloring books lately; we're all trying to grasp a simpler time.
My son sits across from me as I write this, his freckles a reflection of mine, his impatience also, sadly, a reflection of mine. It's been a stressful month as we've packed up the house he spent his first nine years and made him start a new school, all the while begging calm and patience from him as we've not been able to handle the change ourselves. Moving is hard, even if it is just to the other side of your town.
We're taking steps back this autumn, trying to rediscover ourselves and our family unit. My son begged off soccer for the fall, and so our time feels wide open to possibility. We probably won't befriend a fox, but I won't rule out the option.