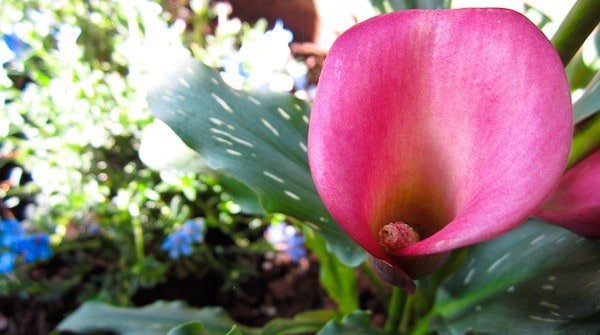 9 weeks to go.
Seemingly daily my anxiety flares up. How will this one turn out? How will I  turn out? Last time around I had post-partum depression and didn't recognize or admit it to myself until my husband went away to a conference, and I found myself yelling at a four-month-old. It was extremely frightening, an I remember feeling lucky that I could go into the office the next day and forget about what happened. (The only moment that has been scarier was directly after he was born and I thought I was going to die, something that is apparently normal after giving birth. Thanks, adrenaline!)
Now that I work from home, I don't know what will happen. I'm one of those selfish bloggers who sends their spawn to daycare (side note: some people don't like it when you say spawn. Or call your fetus a parasite. Oh well.) so I can work at home, but Reese starts kinder just about the same time I would "normally" return to work, so I'm trying it differently. Me and the baby and the attempt to work. I keep telling people I'll jump back into my freelance responsibilities after a month of "leave", because I'm terrified at the idea of just me and the baby and daytime TV for weeks on end.
This is the point at which some will say, "Well geez, why did you even have one child, let alone get pregnant again?"
Valid. But I don't think my anxiety at being a stay-at-home mom lessons the love and joy I experience with my children, any more than an outwardly happy life means one can't be stymied by depression.
The fact is I'm waiting for the other shoe to drop. It took so long for this guy to be on his way – only three months later was to be the "end" date I had mentally set. One of the truths in life is that once you get married and intend to have kids, everyone starts asking when the baby will be coming. Once you have the first, everyone asks when the next will be. Unless you're keen on sharing your sex life or being brutally honest with everyone, while you're trying to have a baby every question about your nonexistent fetus is an arrow headed for both your heart and your head, brutally reminding you of what a failure your body has been for years.
I'm quite aware that Reese will be almost six when his brother is born. Month after month of nothing but tears for lost possibility has a way of making time trickle to a crawl. "Oh sure," you say, "You already had one though." Yes, and I am lucky and he is amazing, but that doesn't exempt me from the mental effects of infertility, no matter how much I wish it had. Secondary infertility has its own set of mental issues, because at one point your body did work quite well thankyouverymuch, and it's hard to shake the feeling that something you did broke it in the interim.
All this is to say, mothering is really hard, both the getting there and the actual practice. Not hard in the #zombiemom trend sense or changing baby's clothes for the 10th time that day. Those things are inconveniences, and yet seem to be the only things we talk about when it comes to being a parent. The actual feelings get buried under a sea of "Well, I chose this life, so I need to keep my mouth shut about anything other than literal shits and giggles."
And that's a shame. Sure, we love reveling in the beauty of one another's lives, but we're at our most human when we look the hard stuff in the eye and embrace it together. For all the hugs we give each other, let's make them mean more.
9 weeks to go.
How to Meal Plan While Pregnant
Open Google Calendar or have a paper calendar in front of you, because you're going to forget what day of the week comes next.
Try to remember what you have in the fridge and pantry.
Go see what you have in the fridge and pantry. Discover cookies, and eat half the package.
Bathroom break.
Do something else for an hour until you walk past your calendar and remember what you were originally doing.
Think about what vegetables are in season and the healthy meals you could make with them.
Bathroom break.
Grab a cookbook to look up a new way to prepare kale, and accidentally open it up to the dessert section.
Bake a cake, frost it, and eat three slices.
Bathroom break.
Realize it's now 5 p.m. and time to start cooking. Give up on the calendar and frantically search through your wares to find something to cook before the rest of the family starts clamoring for dinner.
Reject every option because your tastebuds are out of whack and you don't want to admit you're kind of full (and a bit sick) from eating cake.
Order a pizza.
Try again tomorrow.