This post contains affiliate links. As an Amazon Associate, I earn from qualifying purchases.
Tomorrow is ZOOMA race day! While many of you are sleeping, I'll be huffing and puffing my way along the route at Lost Pines in Bastrop.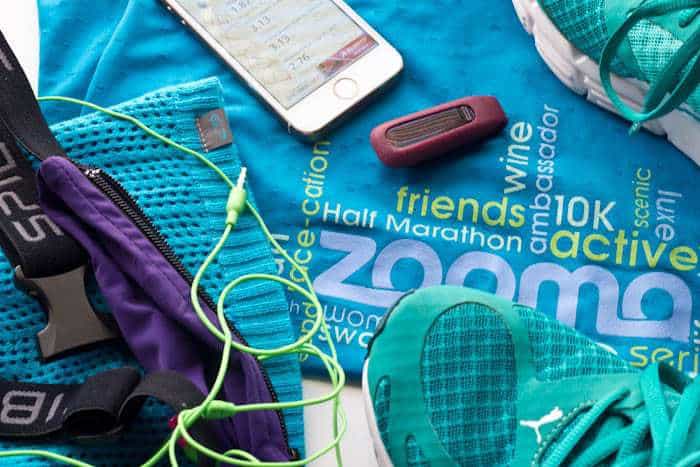 Originally I had planned to do my first-ever half marathon, but with a series of excuses my training plummeted. However, I'm still going to do my first-ever 10k! For experienced runners a 10k might not seem like much, but it's another step toward becoming a better runner. Eventually my pace will get better, but for this weekend my goal is simply to finish. As one of my fellow ZOOMA ambassadors said, "If you run, you're a runner."
The weather looks like it is going to be perfect for the race, but if you're like me you need some music to help push you past all those mental blocks.
I put the call out to my friends on Facebook and got some really great suggestions, so I thought I would share what my playlist is for tomorrow. The songs are in no particular order, because I tend to use the Shuffle feature in tandem with Map My Run. While some like to time their runs to the songs, I prefer to mix up the order — not knowing what is coming next gives me that extra burst I need when a favorite song comes on.
Here's what will keep me on my feet tomorrow.
Delirious – Prince
Can't Hold Us – Macklemore & Ryan Lewis
Groove is in the Heart – Deee-Lite
The Way You Move – Big Boi
Bad Romance – Lady Gaga
The New Workout Plan – Kanye West
Sexx Laws – Beck
A Little Party Never Killed Nobody – Fergie, Q-Tip & GoonRock
Brother Sport – Animal Collective
Over and Over – Hot Chip
Work B**tch – Britney Spears
Tightrope – Janelle Monae
Stronger (What Doesn't Kill You) – Kelly Clarkson
All My Friends – LCD Soundsystem
Uptown Funk – Mark Ronson/Bruno Mars
Push It – Salt-n-Pepa
Shake it Off – Taylor Swift
Joker and the Thief – Wolfmother
Heads Will Roll – Yeah Yeah Yeahs
Party Hard – Andrew W.K.
Don't Stop Me Now – Queen
Next week I'll share a recap of how my race weekend went.
What do you run to?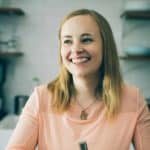 About Megan
I focus on fresh ingredients and easy methods, with spins that keep meals interesting. Dinnertime shouldn't be stressful or complicated, and I'm here to help you enjoy the time spent in the kitchen. Read more…