Orange spice waffles are full of warm spices and citrus flavor. They're easy to make for a cozy winter brunch.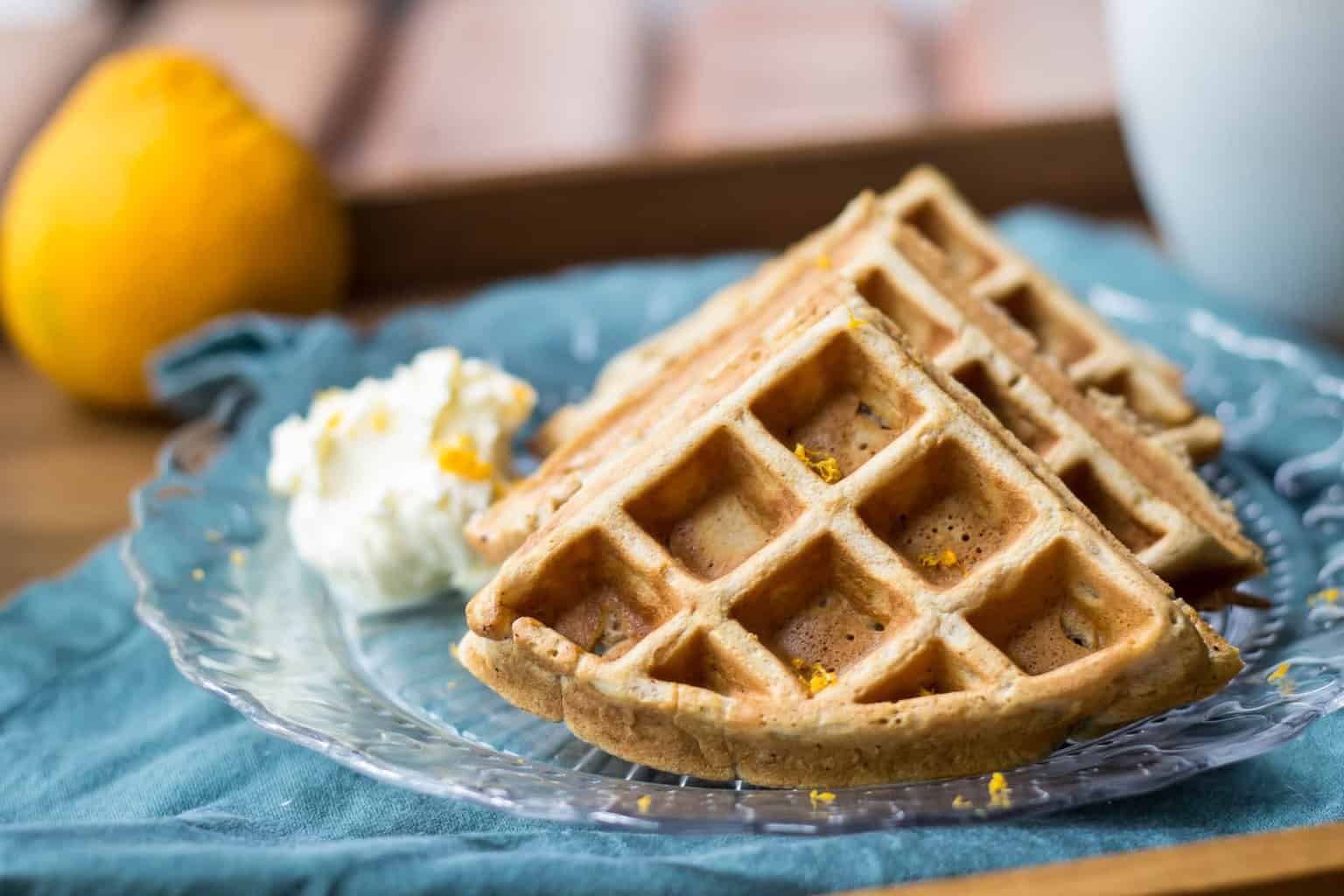 We put our Christmas tree up early this year, a few days before Thanksgiving. I'm not quite sure if the rest of the family was just bored on the first day of the holiday break or if they were truly excited for the arrival of the season. Either way, things are pretty sprucedup around here as we continue to unearth the decorations.
Decorating for the holidays brings with it plenty of memories of past Christmases, as well as the gifts received. A few years ago my husband gifted me with a double waffle iron, and even though a kitchen gift like that is really for the whole family, I love whipping up batches of fresh waffles.
I try to go with the seasons when it comes to breakfast, so one of my favorite winter waffles recipes is for these gingerbread waffles. I love the flavor in them but they're just slightly too earthy for my kids. I decided to make something still full of warming spices, but with the bright notes of citrus.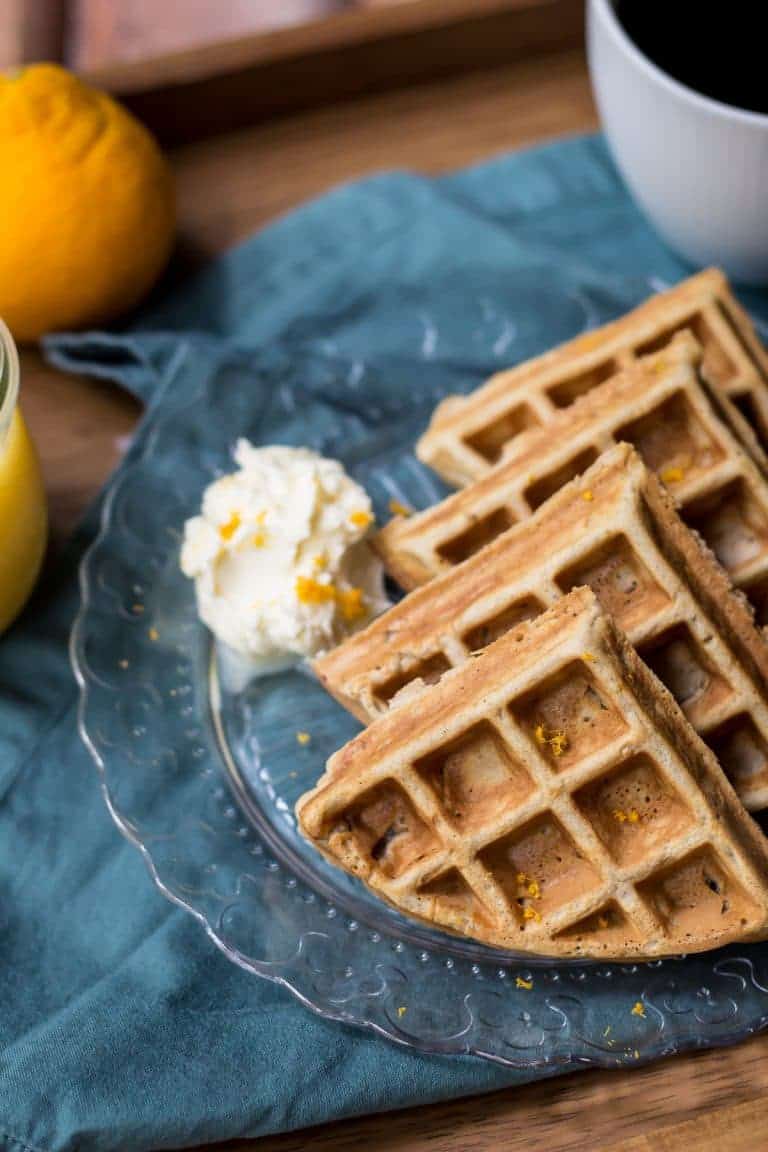 Orange spice waffles are what came out of that experiment. Fragrant and toasty, they're delicious with classic maple syrup topping or with sweetened whippedmascarpone cheese. I like to double the batch (or make them when my kids are at school) and then refrigerate the extra so we can have waffles all week long. They warm up perfectly in the toaster and are great for an on-the-go breakfast.
These orange spice waffles are an excellent pairing for a hot cup of orange spice hot cocoa. You could even dip the waffles right into the cocoa for an extra-special taste.
This recipe makes six large round Belgian-style waffles. If you have a square waffle iron you might make more waffles; you can also fill a round waffle maker only halfway to make smaller waffles, if you prefer. I like making the full size and then dividing them into quarters for perfect hand-held dipping size.
Sprinkle some extra orange zest on top to serve, if you like!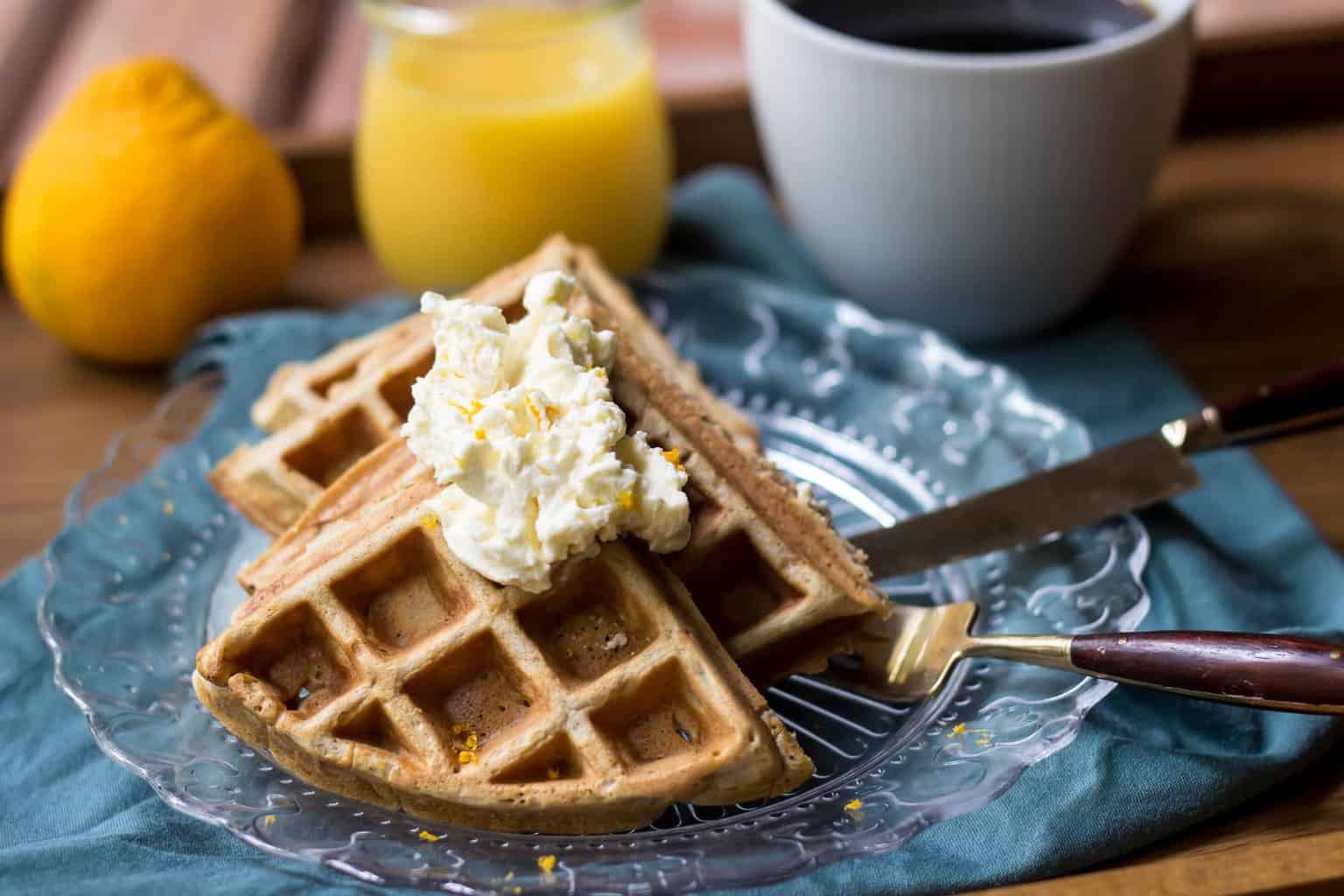 For more morning inspiration, check out my Breakfast board on Pinterest!
Follow Megan Myers | Stetted's board Breakfast on Pinterest.