Join me for this year's Fit Foodie Run in Austin! This post is brought to you on behalf of Fast Forward Events.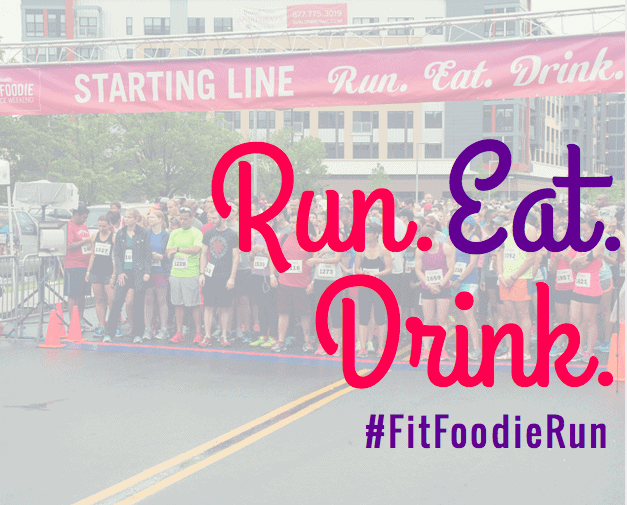 Last fall I participated in the Fit Foodie 5k, a fun race weekend held at the beautiful Mueller Lake Park. Despite cold and rainy weather, I had a great time doing a slow run around the course and then sampling a wide array of snacks and drinks from local and national vendors. You can read about my experience over on this recap post.
When I heard the race series was returning to Austin June 12-14 I was excited to sign up as an ambassador again, knowing that I need to have things like races on the schedule to keep me motivated in the exercise department. This time around I don't quite feel the pressure to do well, but the joy I know I'll feel at the end from participating.
If you're in Austin and are looking for a great way to spend your weekend, why not sign up? You can do the whole weekend (my recommendation) or single events. The weekend starts with a cocktail party with giveaways and fantastic nibbles on Friday. Saturday features the 5k around Mueller Lake, which is a beautiful spot to run, plus the finisher's village that is sure to be bustling with samples, demonstrations, and more.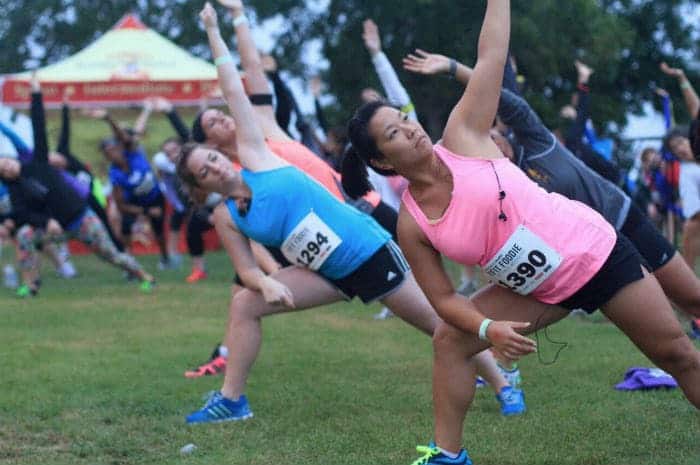 I love that they focus on really great food after the race because it not only makes the finish line that much more appealing, but it really hits home the idea that exercise is part of the balance needed in a life surrounded by food. You can't get much more surrounded by food than in food blogging, right? The theme Calories Burned, Calories Earned hits home.
This year's charity is the American Diabetes Association, which works to prevent and cure diabetes as well as support the lives of those affected by diabetes. With diabetes on the rise across the country, it's important for us to make note of how the disease is permeating everyday life for so many we know.
Registration ends on June 10, so be sure to reserve your spot ahead of time!
The deets:
Friday June 12 – Sunday June 14, 2015, Mueller Lake Park
Friday, 6:00 p.m. – 8:00 p.m. VIP Cocktail Party
Saturday, 7:00 a.m. – 11:00 a.m. The Fit Foodie 5K Race and Finisher's Village
Sunday, 9:00 a.m. –11:30 a.m. Sunday Sweat Session: Yoga and Pure Barre Presented by Fabletics
Sunday, 10:30 a.m. – 12:30 p.m. Brunch
Use code STETTED to get 50% off registration!
Learn more at FitFoodieRun.com
Disclaimer: I am a Fit Foodie Run ambassador, which means I receive certain perks and benefits from race organizers and sponsors.