Savoring Summer at the Farmers' Markets
This post contains affiliate links. As an Amazon Associate, I earn from qualifying purchases.
It's no secret to anyone who reads this blog that I frequent the farmers' markets around Austin. Almost every day of the week features a market, and even if I don't visit those I can still get local produce at my co-op grocery store. Sometimes it's tempting to just hit up the grocery store for what I need, but there's just nothing like a Saturday morning at the market.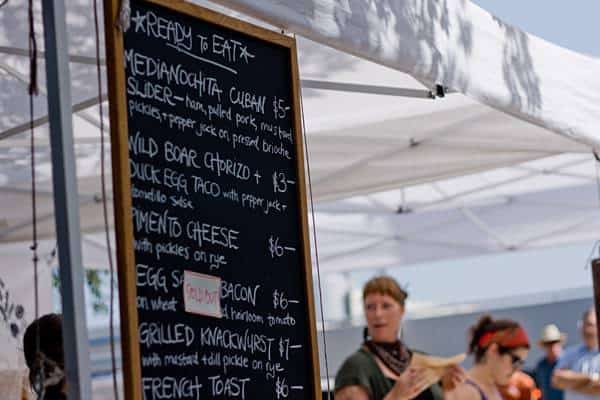 Summer's swelter can't keep me away – I just go earlier in the morning. If I'm hungry for breakfast, I make sure to hit up Dai Due first. You've probably heard about Dai Due – they've been written up all over the place, and their market breakfasts were given special mention in Bon Appetit magazine. My favorite is the sausage and gravy on a thick biscuit, but the menu changes week to week, offering anything from pork belly on toast, to duck egg tortas, to french toast with fig maple syrup.
The variety at that one stand is reflected throughout the market. I can easily do all my shopping right there and not think twice about lacking anything. That variety is reflected in the people who shop there. Marathoners gather post-practice run for breakfast tacos, hipsters snag some kombucha, and families with children dance near the live music stage. It's reflective of the Austin spirit, one that I hope anyone who has visited recognizes with a smile on their lips.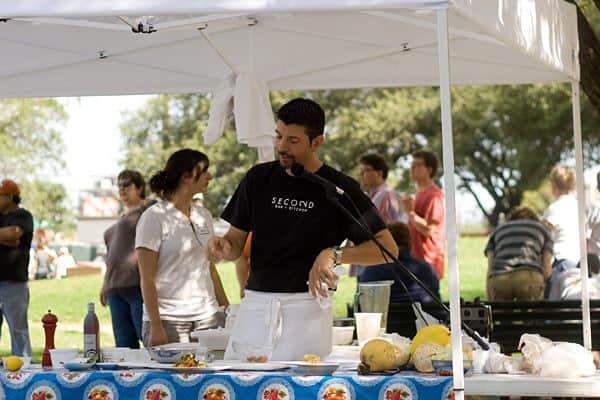 People sometimes say Austin is too proud of itself, but it's hard not to be when you're at the market and come across things like chef David Bull doing a cooking demonstration in the burgeoning heat. Bull runs the restaurants Second Bar & Kitchen and Congress, the latter of which is where I celebrated my most recent birthday with the most extravagantly delicious meal of my life. Seeing accomplished chefs like him teaching food to anyone within earshot helps ground any fanciful ideas we might have about food.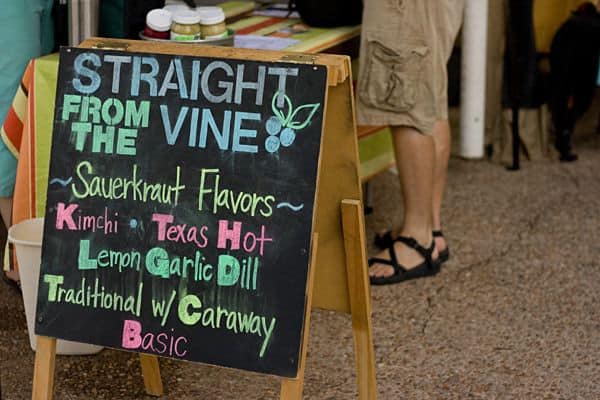 After all, we all need to eat, and what we put in our bodies is incredibly personal. Most of us want to do our best in making healthful, delicious choices, but it's a daunting task. A first-timer to the market can easily be overwhelmed by the level of choice. There are still vegetables popping up at the market that are unfamiliar to me, and I've been shopping our markets for almost four years.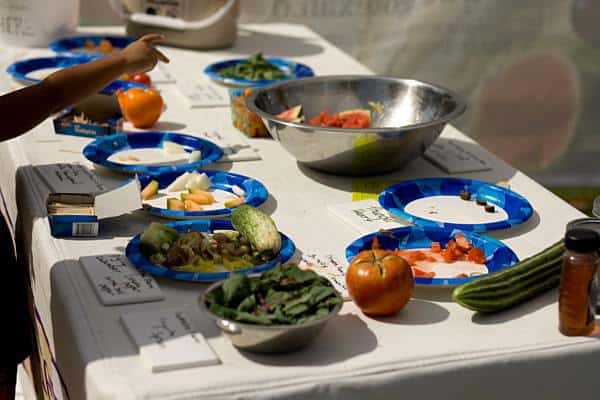 Try it. Visit your market and ask for a taste. More often than not, the farmer will be delighted you asked and launch into a detailed description of what you're now chewing. And hey, even if you hate it – now you know.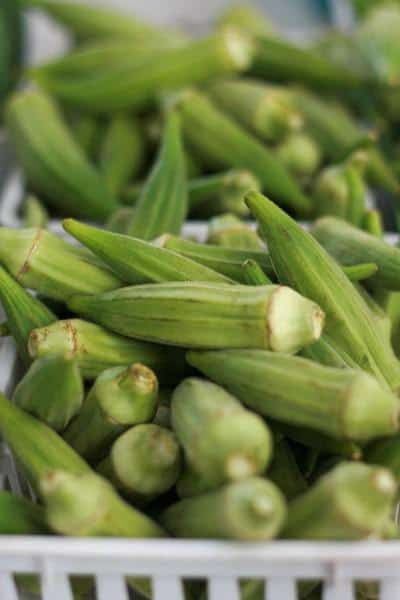 Gowalla users, don't forget that when you check in to any farmers' market or farm this summer, $1 goes to Save the Children, thanks to a partnership with Frigidaire. You can also visit the Kids' Cooking Academy and pledge to eat fresh – your pledge will send another donation to Save the Children (and enter you to win a new refrigerator!).
Anyone who reads this blog regularly knows I have been a market patron for years, but for this post I received a stipend to shop at the farmers' market thanks to Foodbuzz and Frigidaire.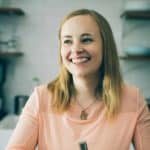 About Megan
I focus on fresh ingredients and easy methods, with spins that keep meals interesting. Dinnertime shouldn't be stressful or complicated, and I'm here to help you enjoy the time spent in the kitchen. Read more…