This post is brought to you by Dreamfarm. Enter to win a set of sweet kitchen tools for the holidays!

Welcome to Our Favorite Things holiday blog hop giveaway! Are you all set on your holiday shopping yet? I'll admit that I haven't really done much on that front, mostly because there are actually too many gifts I want to give everyone. I absolutely love giving gifts and would spend more than my monthly income buying gifts for all my friends and family if that wouldn't simultaneously send me into a budgeting panic.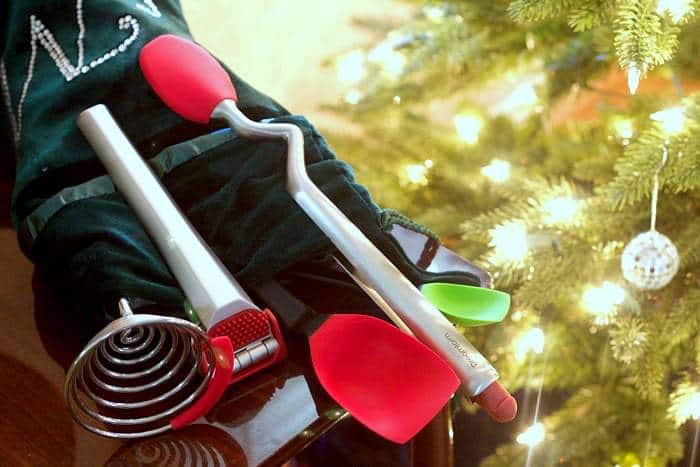 With my love of gift-giving it can be hard to narrow down what to get, especially for my fellow foodie friends who already have well-stocked kitchens. That means I'm constantly on the lookout for products that are the absolute best at making cooking and prep work easier, and combine function with style. Luckily, I found Dreamfarm, a little company that makes great tools for the kitchen.All of the tools I've used from Dreamfarm are designed for ultimate functionality while also reducing cleanup work. Spoons and tongs (cleverly called Supoons and Clongs) that have built-in bends so the dirty end doesn't rest on your countertop? Genius! A garlic press, the Garject, that peels the clove for you and self-cleans? I mean, really. My other favorite, the Smood, mashes potatoes so easily that I give my other potato masher the evil eye when I see it in the drawer. Our Thanksgiving dinner was ready with minimal time in the kitchen and minimal cleanup, thanks to these tools that everyone should have on hand.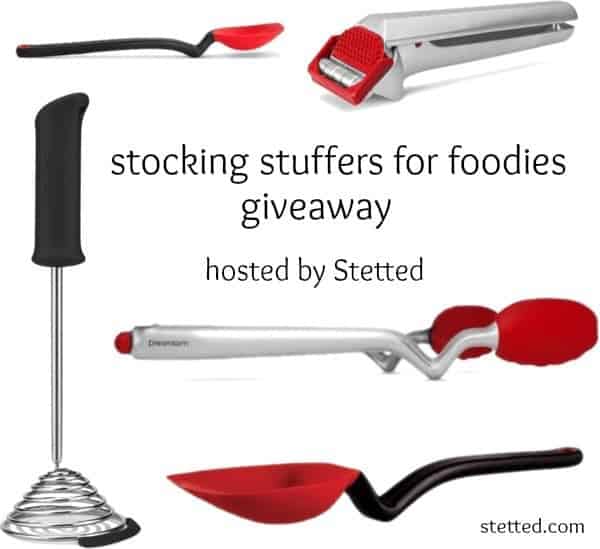 Happily for you, I'm giving them all away thanks to the folks at Dreamfarm! Whether you decide to pass them along to another foodie for a holiday gift or keep them yourself (you deserve a gift too), these tools will find a happy home in the kitchen. a Rafflecopter giveaway
Want even more fantastic gifts? Here's where to find all nine giveaways:
Disclosure: I received the products in the giveaway for the purpose of review. All opinions are my own.