Read on for a chance to win a membership to Cook's Country online!
When we first moved to our house, we started our foray into gardening with two potted tomato plants. One was a Green Zebra, and the other was a cherry tomato variety. Things were going well, and I started having dreams of entering my prized fruit into the county fair. (Not that I knew even how to do that.) I happily watered the pots, removed suckers, and checked them for bugs. I harvested one small Green Zebra and danced a jig. Then, when we went on a short vacation in the middle of May and left the house (and our plants) in the care of our friend, tragedy struck.
Upon our return we saw that the little plants had withered to almost nothing. Texas sun can be brutal, even in May, and there was no salvation for those tomato plants. I chalked it up to learning, and the next year we doubled down on our gardening, planting raised beds.
Over the years we've had various luck with the raised beds. Tomato plants grow like gangbusters in spring, but once July hits the sun (and our eventual ennui) result in the abrupt end of the growing season. As noble as our intentions are, we never get much out of our beds. Luckily we have plenty of capable farmers around us, and we enjoy summer's bounty through visits to the market and our CSA delivery.
Sure, summer might be winding down and the kids are heading back to school (or going for the first time – eep!), but there's still plenty of time to get your summer produce quota! Why not try one of my favorite recipes?
Lamb, Eggplant, & Fig Skillet
Pasta-Free Summer Lasagna

Zucchini Hummus

Eggplant Parmesan with Zucchini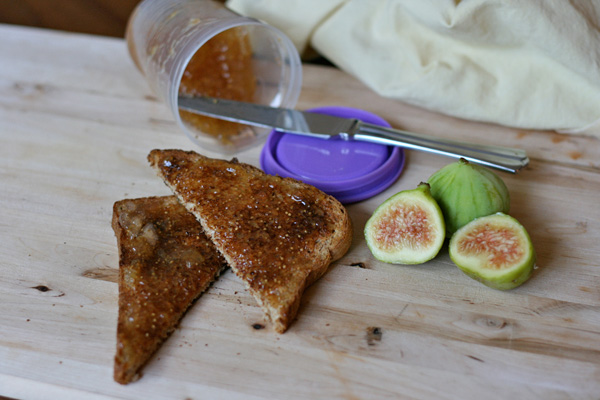 Sparkling Fig Jam

Mini Hatch and Bacon Corn Muffins

Summer Vegetable Latkes
The folks over at America's Test Kitchen love summer produce, too. They've been celebrating summer with the first Cook's Country Fair, chatting all about what makes summer foods and fairs great on their blog. This week they're talking about garden grown vegetables. After you enter the giveaway here, head on over to their blog to get some delicious summery recipes!
If you've never checked out Cook's Country, this is your chance – they're giving away a membership to the online version, which means you'll have access to hundreds of quality recipes. Everything I've ever made from America's Test Kitchen and Cook's Country has been fantastic, so you definitely want to enter this one. (Plus, the holidays are right around the corner, and you know you'll need a new cookie or pie recipe!) The giveaway ends at midnight August 29, so get on it!
Disclaimer: I was not paid to run this contest. My opinions are my own, and I think America's Test Kitchen and Cook's Country are amazing resources.