This post contains affiliate links. As an Amazon Associate, I earn from qualifying purchases.
Whenever anyone from out of town asks me about my favorite restaurant in Austin, I immediately jump to Parkside. The fantastic raw menu, inventive flavor combinations, and cozy atmosphere make it the perfect spot for large groups of friends, romantic dinners, and dare I say it, even family meals. Granted, my son spent most of the time climbing on my husband's back and only ate the table bread and of course the fresh dessert doughnuts – but you have to start somewhere.
The Backspace might be the perfect place to help ease my son into a lifelong love of non-nuggetized foods. I had the good fortune of attending a preview dinner, and I was impressed by both the food and the space.
The place is reminiscent of Parkside, with its high ceilings and raw feel. But at The Backspace, the clear focus of the space is the custom wood-fired pizza oven. It's beautiful and awe-inspiringly hot – 900 degrees is the perfect temperature for cooking Neapolitan style pizza in a matter of minutes.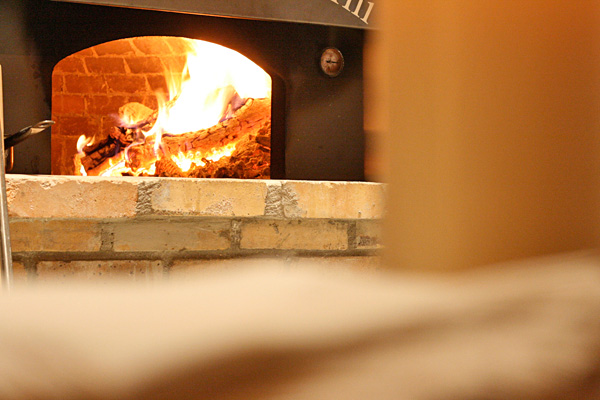 The oven is also used for cooking hot antipasti items like roasted potatoes and braised cardoons, but of course the pizza is the star of the show. The Backspace is offering seven different pizzas, with minimal add-ons. This ain't Domino's – less is more when it comes to the high quality toppings Chef Shawn Cirkiel is using on his pizzas. The crust, crispy and chewy all at once, is delicious on its own but serves as a thoughtful vehicle for a light swirl of sauce, crumbling of fresh mozzarella, and drizzle of olive oil.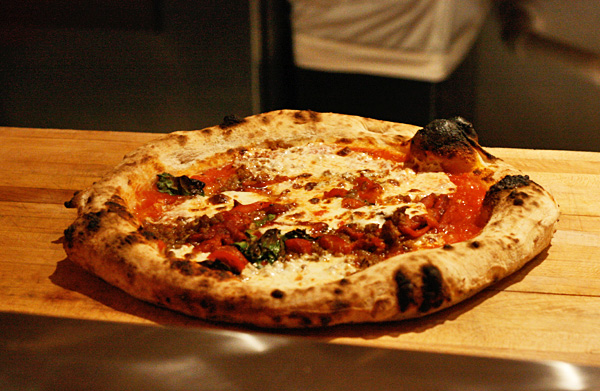 We sampled the margherita, fennel sausage, and bianca (ricotta with arugula) pizzas, but I'm looking forward to trying the remainder, as well as more items off the antipasti menu. (The baked ricotta with poached tomatoes is calling my name…) Antipasti ranges from $5-$9, while the pizza starts at $9 for basic marinara and goes to $15 for a version with roasted mushrooms, tomatoes, capers, and basil.
Oh, and don't forget dessert. How can you, when it's served in precious Italian canning jars? The tiramisu is creamy, and not cloying with sweetness or overwhelming in coffee or alcohol flavors. It was a light and luscious end to the night.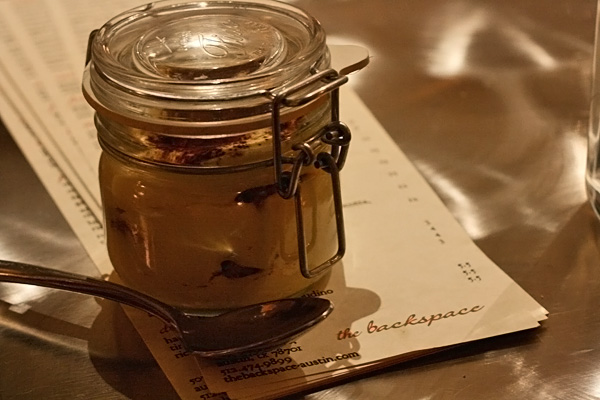 the backspace
507 San Jacinto Blvd.
www.backspace-austin.com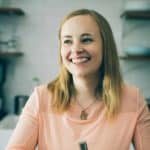 About Megan
I focus on fresh ingredients and easy methods, with spins that keep meals interesting. Dinnertime shouldn't be stressful or complicated, and I'm here to help you enjoy the time spent in the kitchen. Read more…