A couple weeks ago I told you about OpenSky, a cool site that lets bloggers like me bring the retail experience back down to a personal level. Well, I'm happy to say that my shop is now open!
The items I've chosen are things I actually have experience using. I'm not selling random products I've found on OpenSky (and trust me, I've found a lot of cool ones!), because I don't think that makes the store valuable to you as a reader. What kinds of things do I have for sale right now?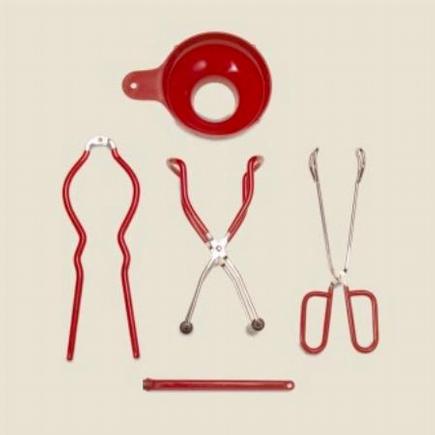 I use this kit every single time I make jam, pickles, sauces, etc. When I first started to make jams I was making do with whatever tools I had on hand, and as a result I made a fine mess and was constantly paranoid about dropping a scalding hot jar of jam onto my feet. Thankfully, no accidents happened, but I quickly realized that if I was going to continue I would need to get a tool set.
The funnel is the perfect size for regular-mouth jars, and the jar lifter has saved me so much worry. Plus this set is really reasonably priced, so if you're into canning like I am you really have no excuse to not have it.
And there's one more thing!
To celebrate the opening of my store OpenSky is giving 25% off any one product you buy through OpenSky now through August 16. Just use the code EXCITE25 when you check out!
That means this Canon EF 50mm f/1.8 camera lens, which I love for both food photography and portraits, is more than $15 cheaper than what you can buy it for on Amazon.com. And buying it from OpenSky means you have a 365-day window for returns.
Head on over, tell me what you think, and maybe pick something up!