This post contains affiliate links. As an Amazon Associate, I earn from qualifying purchases.
Making tiramisu from scratch is not something to be taken lightly.
The February 2010 Daring Bakers' challenge was hosted by Aparna of My Diverse Kitchen and Deeba of Passionate About Baking. They chose Tiramisu as the challenge for the month. Their challenge recipe is based on recipes from The Washington Post, Cordon Bleu at Home and Baking Obsession.
When I say from scratch, I mean from scratch. Every single component was created in my kitchen, from the ladyfinger cookies to the mascarpone. The entire process was done over a span of four days, far too long for a dessert, in my opinion.
I had issues with all the cream components, including only having 3/4 cup heavy cream left to do the whipping cream, but the mascarpone and the ladyfingers turned out really well. Due to my issues the cream layers between ladyfingers aren't as thick as they are supposed to be, but overall the dish was yummy.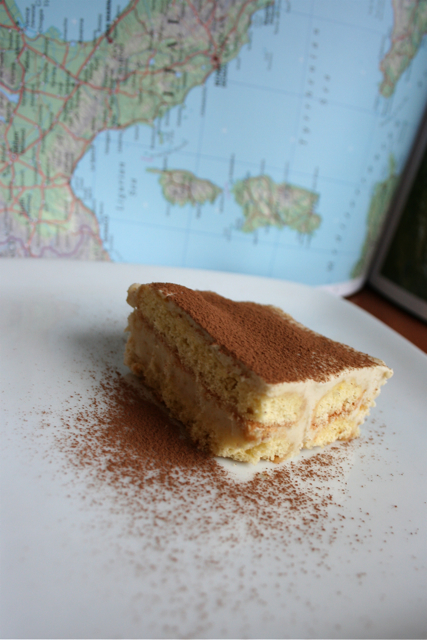 Classic tiramisu uses Marsala wine and espresso. I opted for creme de cassis and brewed Choffy (ground cacao). I think the blackberry liqueur went well with the lemony flavor of the pastry cream. I should have dipped my ladyfingers in the Choffy longer but I was concerned about them falling apart as they are rather delicate cookies.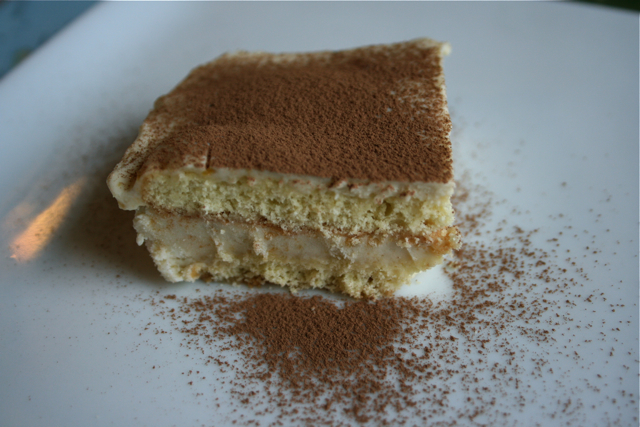 It was a frustrating challenge but as always I'm happy I completed it. And next month's challenge can't possibly be more complicated … right? Better go find some wood to knock on…
P.S. There is still time to enter my Local Eating giveaway. Don't miss out on your chance to score some amazing Austin treats!