Ahhh, September. The crisp air, the colorful leaves, the chilly nights… or not, since I live in Texas. Still, I can't keep those seasonal memories from my bones, and I automatically crave hard squash and soups once school starts.
Last week I hit Costco and of course couldn't resist picking up a few cookbooks, A Forest Feast and Against All Grain. I'm looking forward to cooking from both. I can never ignore the cookbook section at Costco; they have a ton of grain-free books right now if you're needing some fresh inspiration to take you into the typically heavy cooler months.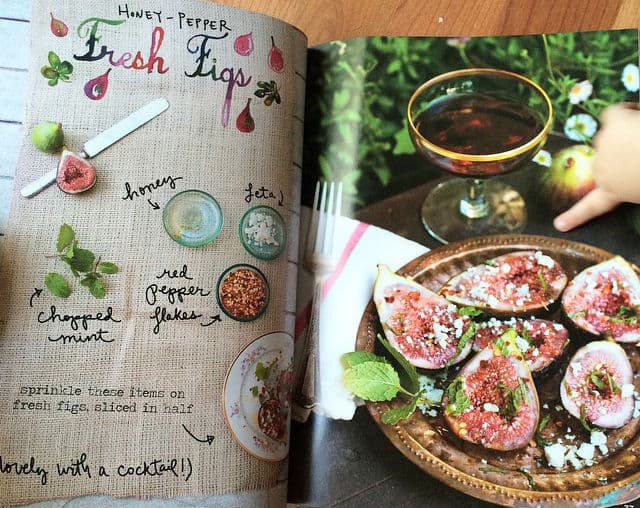 I don't know how I had never checked out A Forest Feast before, because it checks off all my aesthetic taste buds. Vibrant photos, cute watercolor illustrations, recipes written with personality. I love the handwritten aspect combined with images and drawings. If I could draw it's exactly what I'd want my own cookbook to be like.
Last week I had a hard time adjusting to the new schedule, probably harder than my son had! Last year we did aftercare but the baby was home with me; this year the baby is in daycare but I'm picking up the first grader directly from school. I'm surprised what a shift that 1.5 hours has created for my work flow.
Here's what we're eating this week. I've included the breakfast and snack items I'm making. These should last us for the whole week, but you never know!
Monday: Butternut squash, kale, and beans*
Tuesday: Chicken tortilla casserole*
Wednesday: Beef tacos
Thursday: Happy birthday to my husband! The kids will have spaghetti and go to bed, then the adults will have a nice cut from Salt & Time.
Friday: Oven-fried fish
Saturday: Homemade pizza
Sunday: Vegetable stir-fry
Breakfasts: Belgian waffles (make-and-freeze batch), Chocolate avocado doughnuts*
Snacks: Wheat Thins (Simple Bites), Chocolate Marshmallow Crispy Squares
* Post coming soon
What are you eating this week?