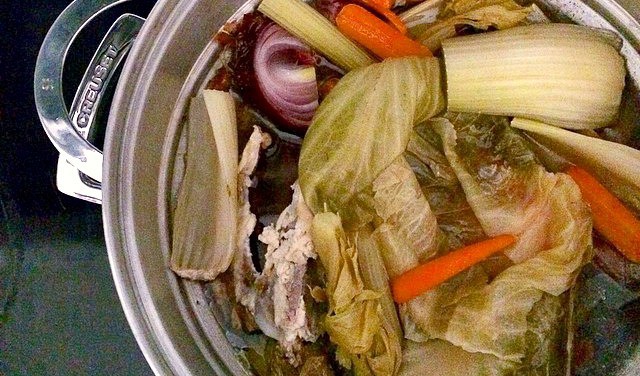 Tonight is the official start of autumn, which means everyone can stop whining about pumpkin and pumpkin-spiced things being out. I'm only slightly joking.
I absolutely adore autumn, and sometimes go a little overboard to make up for the lack of a traditional, picture-postcard autumn here in Texas. Butternut squash is probably my very favorite vegetable, and I go a little nuts making everything with it, from soups to tacos to desserts. I tend to dice and roast up big ones so I have squash to last me the whole week — I'm not kidding when I say I sometimes just snack right off the roasting tray.
My family, for their part, is embracing the return of apples. I think we might have missed apple season in Texas, but I always allow for splurging on a few of our favorite varieties, including Honeycrisp, which were bred at the school my husband and I went to. I'm hoping to make applesauce again this year, but we go through it so quickly (the younger child is obsessed) it's not quite cost-effective to do it ourselves. Still, I'm always trying to move toward more mindful cooking and eating, so it's on the agenda soon.
This week is a busy one, and I have to say thank goodness for having meal planning be a stalwart in our lives. I'm not quite sure how we would have been able to get through this past month without it. Yes, we've punted a few times and done takeout (sometimes you just need a burger from Hopdoddy) but the fact that we have a plan at all has kept me sane.
The week culminates in Byte of Texas, the conference I've been planning for the past year. It's been a lot of work but I've loved it. If you're in the Austin area, you can still get tickets. I hope to see you there!
Here's what we're eating this week.
Monday: Butternut squash pilaf*
Tuesday: Macaroni and Trees
Wednesday: Zucchini and red pepper frittata
Thursday: Sloppy joe sliders
Friday: Red beans and rice
Saturday: Homemade pizza
Sunday: Celebratory post-conference dinner at Matt's el Rancho
Snacks & such: Homemade tortillas*, sandwich bread
* Recipe testing
What are you making this week?