This post contains affiliate links. As an Amazon Associate, I earn from qualifying purchases.
A little over a week ago, I had no idea how I would feel after a 10k. To be honest I wasn't even sure if I would be able to do a 10k, but happily, I made it through with a smile on my face.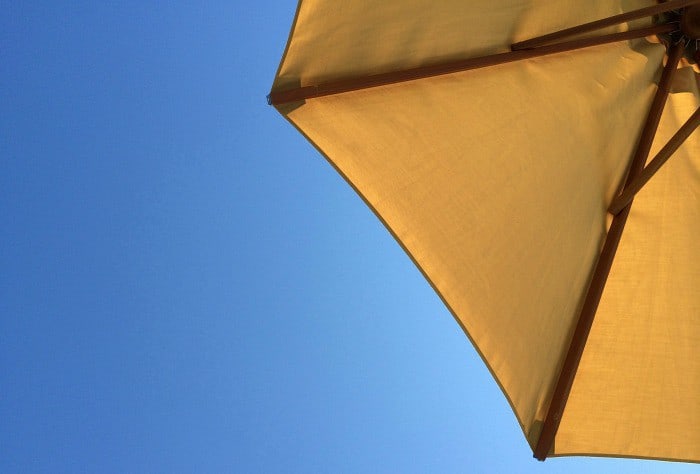 The day before the race I headed out to Hyatt Lost Pines in Bastrop, greeted by blankets of bluebonnets along the way. If you've never experienced a Texas spring with rolling hills of wildflowers, put it on your to-do list.
After checking in, I immediately headed down to the pool to soak up some of that cloudless sky and get my mind quiet for the next day's task. Relaxing wasn't at all a problem, especially when taking advantage of the resort's lazy river.
I picked up my race number, grabbed a snack, and painted my nails to match my race shirt before heading down to the cocktail hour meet & greet with the other racers. Our two groups missed each other, but it was great to meet ZOOMA founder Brae Blackley and chat a bit with fellow AFBA member Jennifer from The Fit Fork.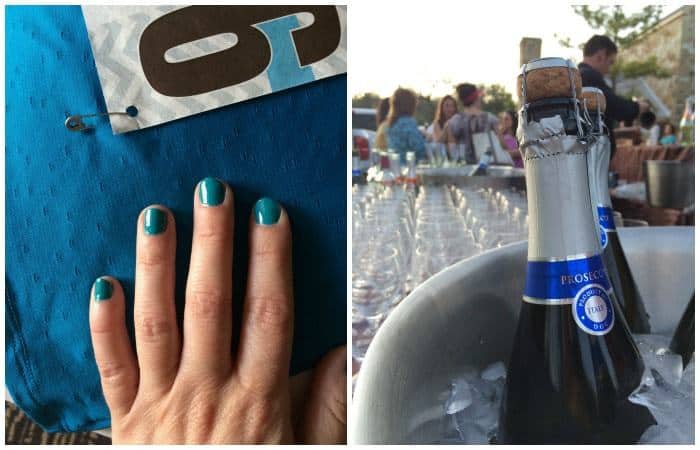 Since I had only eaten a handful of fruit, back at my room I indulged in room service, Pitch Perfect, and early bedtime in bed ALONE. (Sometimes I think having a bed to myself is the only reason I go anywhere.)
Race day broke colder than expected, but I had brought capris and a shirt I could toss if needed. Knowing my slow speed, I stayed to the back as we arrived at the start gate, and a beautiful sun rose over the fields as we went through our first few miles.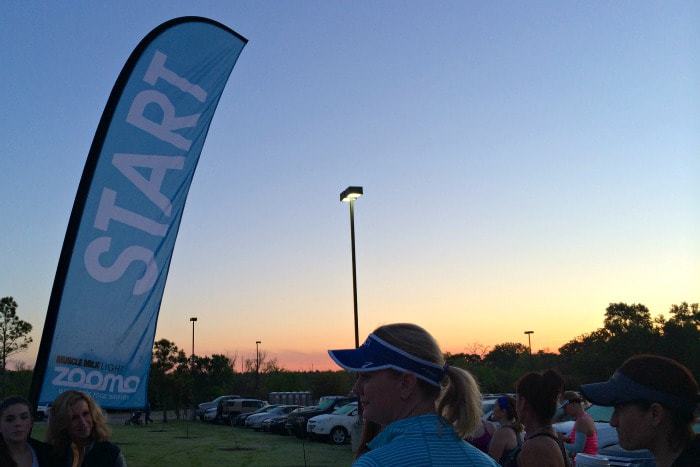 I had forgotten to turn on my interval timer, so I just winged it in terms of mixing my running and walking. I know that I could have pushed myself more, but I also was afraid of overdoing it, so I kept to a slow pace. For me the race was not about what my time was going to end up being, but just being out there and doing it, working on the same goal all the other runners were on the still and beautiful morning. Running gives me time to think, provided I'm not worry about tripping or having to go to the bathroom.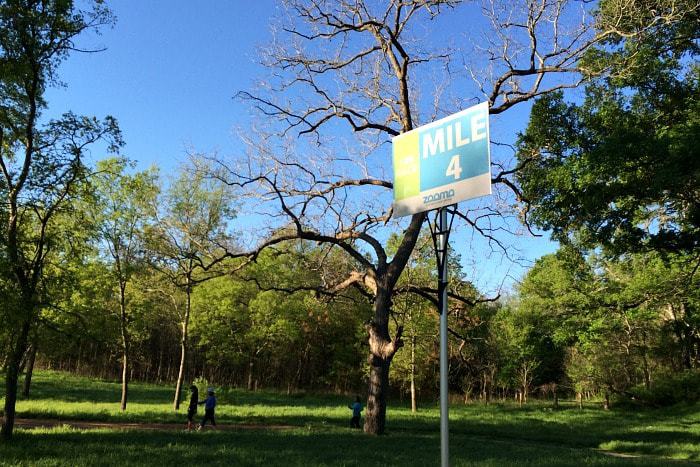 After the first few miles we entered the infamous golf course, where the race path weaves back and forth and tricks you into thinking you're almost done. The ZOOMA team wisely sprinkled motivational signs along this part of the course, which helped keep spirits up.
Eventually, finally, I made it, and hearing your name being called out and then handed a finisher's medal is a pretty great feeling. The after-race party featured massages, wine, snacks, and live music, and I hung out there for a bit before getting some sweet time in the hot tub and then heading back home for a well-deserved nap.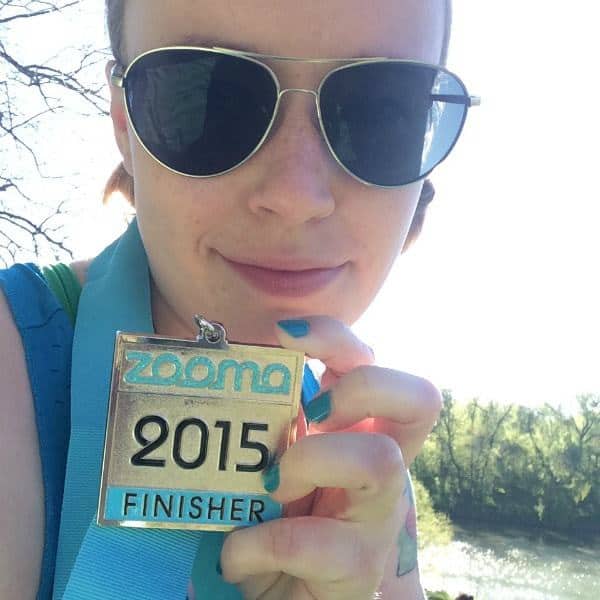 Thanks to ZOOMA and all my fellow ZOOMA ambassadors for all the support during training these past few months! I'm already planning my return for the 2016 race so I can knock this year's time out of the water.