No-Bake Mocha Marble Cheesecake
This post contains affiliate links. As an Amazon Associate, I earn from qualifying purchases.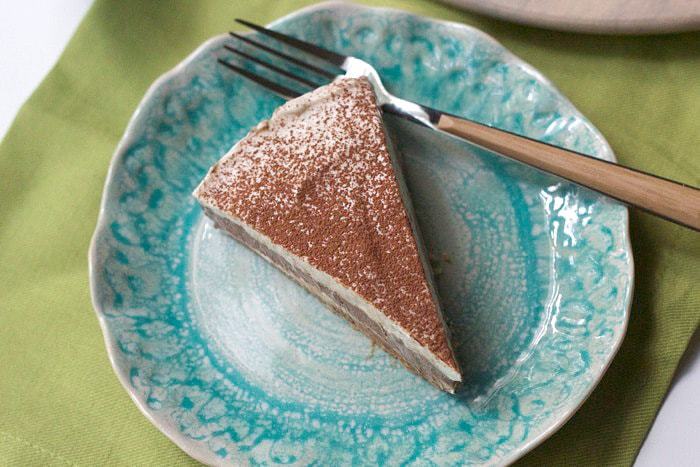 I keep making desserts this summer, even though we're not really a family that eats lots of desserts. I think I view each recipe as a challenge, trying to figure out exactly what will end up in my entertaining repertoire for the dinner parties I envision having. I can't quite figure out when those dinner parties would happen, since bedtimes put a high-pitched damper on a festive atmosphere, but that doesn't stop me from from making up reasons to cook dishes that serve 10 for a family of four.
This no-bake mocha marble cheesecake is one of those make-ahead desserts that seem fancier than they are. The hardest part is making sure your cream cheese is sufficiently soft so that it mixes smoothly, creating no minefields of unsweetened cheese in the middle of the dessert. The cheesecake is meant to be marbled , but if you're swirl-inept like I am, it will look and taste just fine as layers instead of swirls.
You can always skip using the coffee, but because the flavor here is very subtle, I think you should go for it. My preference is to use cold-brew coffee, although any regular coffee should work fine. The coffee replaces some of the milk in the recipe, and you could also boost the coffee flavor by adding instant granules to the melted chocolate.
I highly recommend using superfine sugar, also called caster sugar, in this recipe. Because you're not baking the cheesecake, the finer grind of sugar will blend into the cream cheese better, helping to ensure the final dessert is smooth, not gritty. You can easily create caster sugar at home by blitzing granulated sugar in your food processor, blender, or spice grinder, until it is finely ground but not powder.
Check out my post for No-Bake Mocha Marble Cheesecake over on Recipe.com!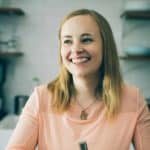 About Megan
I focus on fresh ingredients and easy methods, with spins that keep meals interesting. Dinnertime shouldn't be stressful or complicated, and I'm here to help you enjoy the time spent in the kitchen. Read more…