Tomatillo salsa is a great addition to your tacos. Tangy and bright, tomatillo salsa is also excellent as a cooking sauce for meats.
Have you ever tried making tomatillo salsa? You might know it as salsa verde, and it's tangy and tart when compared to most red salsas.
Whether you use it for tacos, enchiladas, burritos, or simply for dipping chips, tomatillo salsa is something that you should have in your recipe repertoire. Plus, it's actually quite easy to make.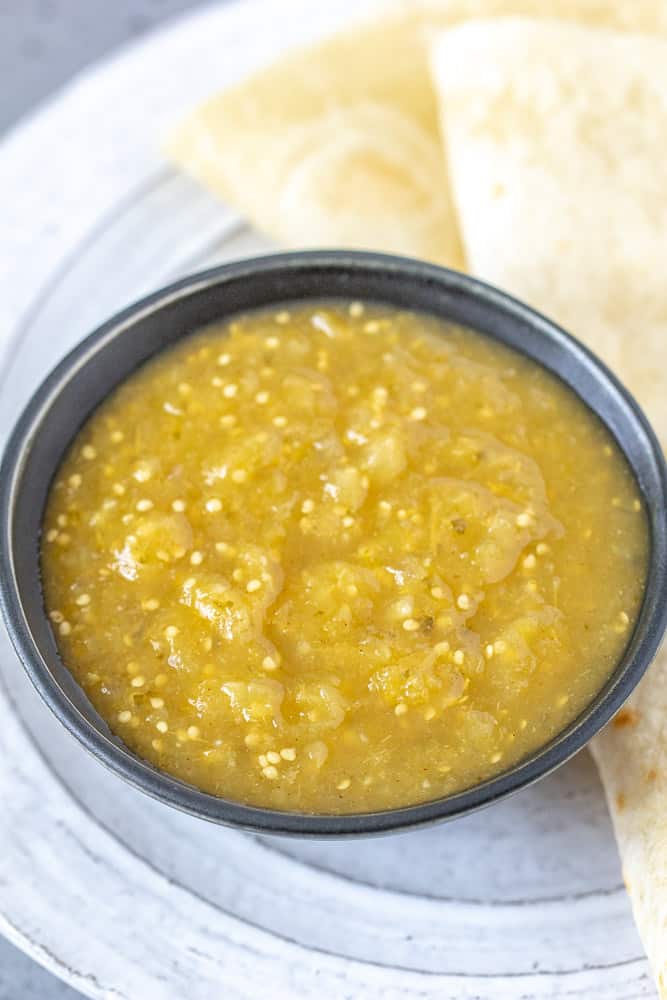 …