Naturally sweet and not too spicy, this sweet potato black bean chili is a staple dish you can make any night of the week. Adjust the heat to your liking, or keep it tame and serve hot sauce on the side.
One thing I'm always trying to do in my house is serve more meatless meals.
That's not always as easy as it seems with two kids who have very specific tastes and a hesitation to try new things.
Soups and chili are some of our favorite meals, and they're easy to transition to a meatless option.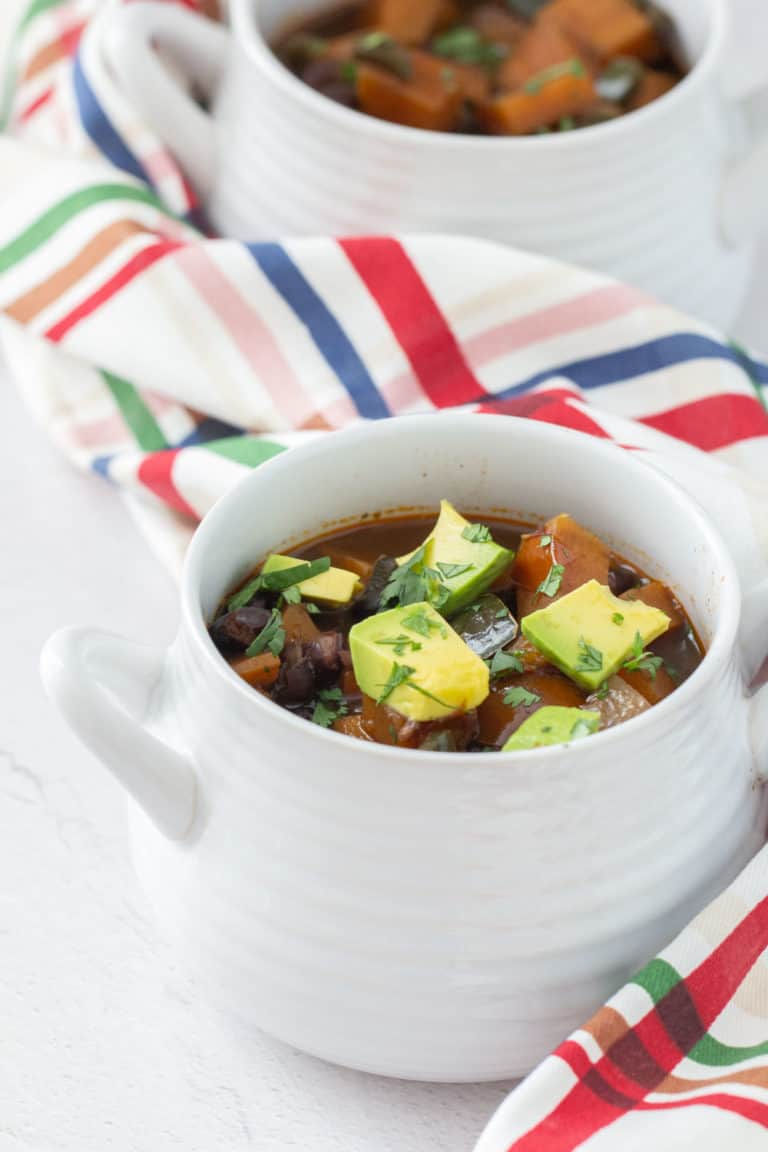 I recently was on a sweet potato recipe binge for work, and while you'd think it would make me avoid sweet potatoes, I actually craved them more.
…