This pumpkin bundt cake features a cranberry sauce swirl. The mix of tart and sweet flavors makes for a wonderful dessert.
Are you a fan of bundt cakes?
I heard that bundt cakes fell out of favor at one point (probably due to the lack of piles of frosting) but are now making their way back into people's lives.
Personally, I love bundt cakes. All of my favorite cakes on this site are bundts, from my spiced pear cake to my tomato cake.
Bundt cakes are great because you don't have to worry about baking even layers or fiddly frosting. Bundts look great right out of the pan, especially if you spring for one of the fancier pans that are available.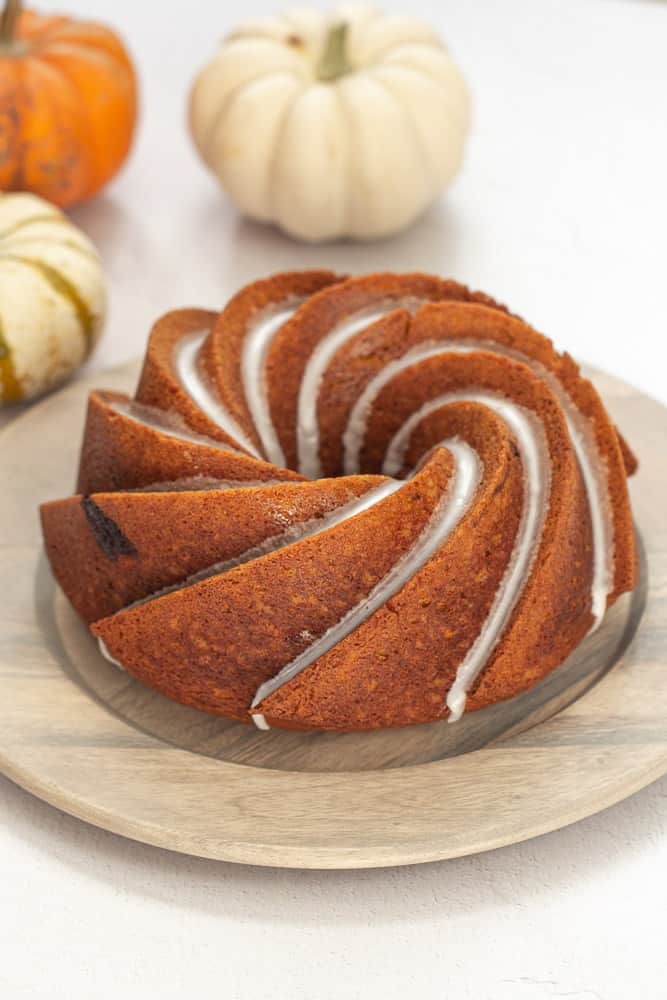 …