Peanut butter granola is super easy to make at home. You can add in all of your favorite mix-ins, or just keep that peanut butter flavor strong.
I've been making my own granolas for years now.
It used to seem like such an odd thing, but then I realized that I nearly always have the ingredients on hand to make a great granola, from the oats to nuts to dried fruits.
I don't like standard oatmeal much, but I love baked oatmeal and granolas. Toasting oats adds a surprising amount of flavor, and of course when you're adding your favorite ingredients you can't go wrong.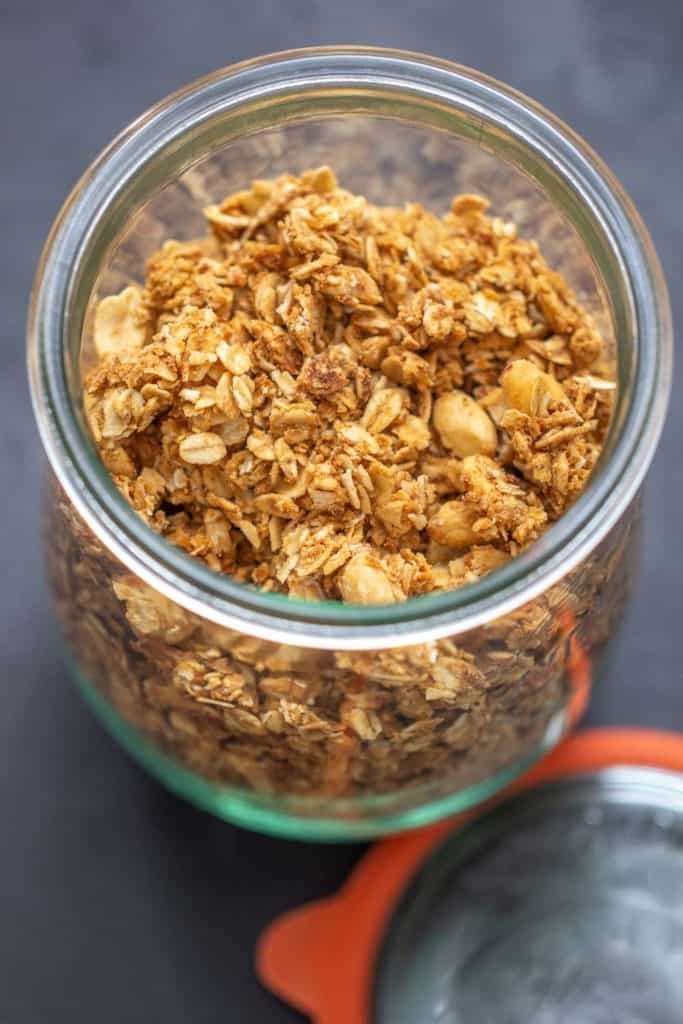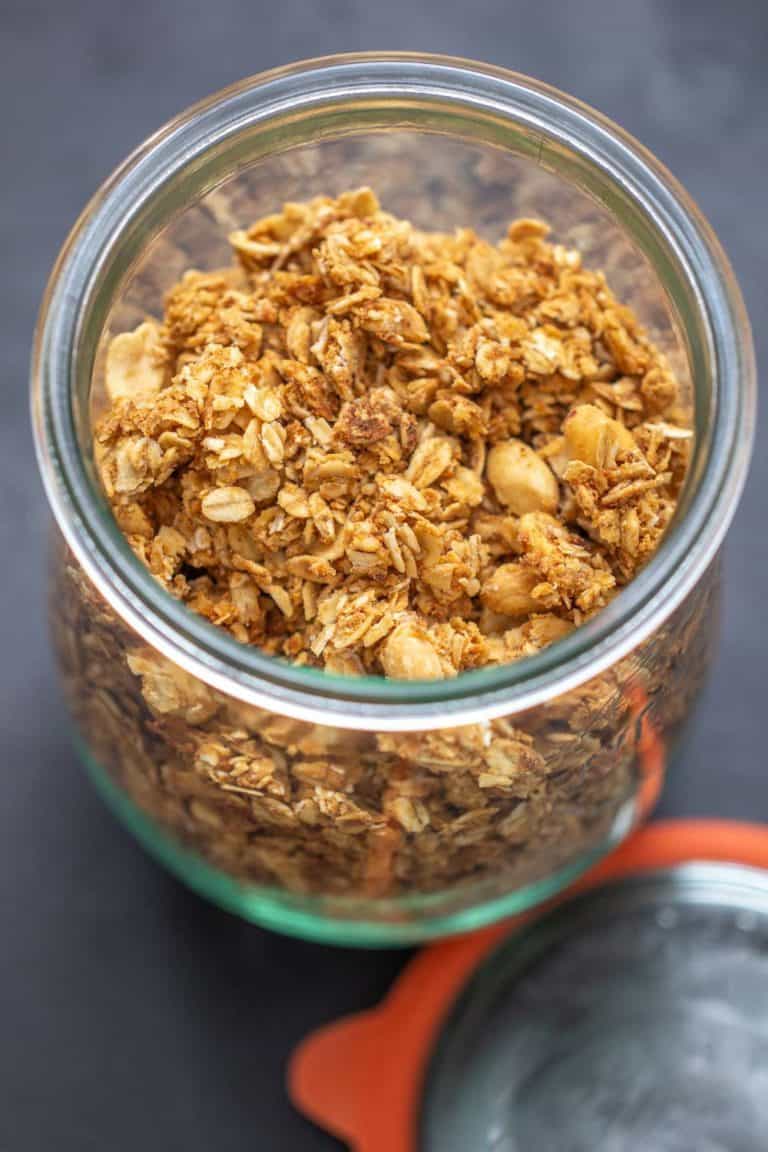 This peanut butter granola is a super simple version of the varieties I make. All you need are oats, peanut butter, honey, and peanuts — items you probably already have in the pantry!
…