For a different option on pizza night, try making this easy BBQ pulled pork pizza at home!
How is your new year going so far? Hitting all your goals?
This year I've decided to focus on spending less frivolous money so that we can travel more while also putting extra on our mortgage. Going out to eat was a big category for our budget in 2019, so I'm working on cooking more at home again.
One thing I really love to do to save time and money is to make a big batch of something we can use in multiple meals. Roast chicken is a really great example of this, but we also like to do it with chili and pulled pork.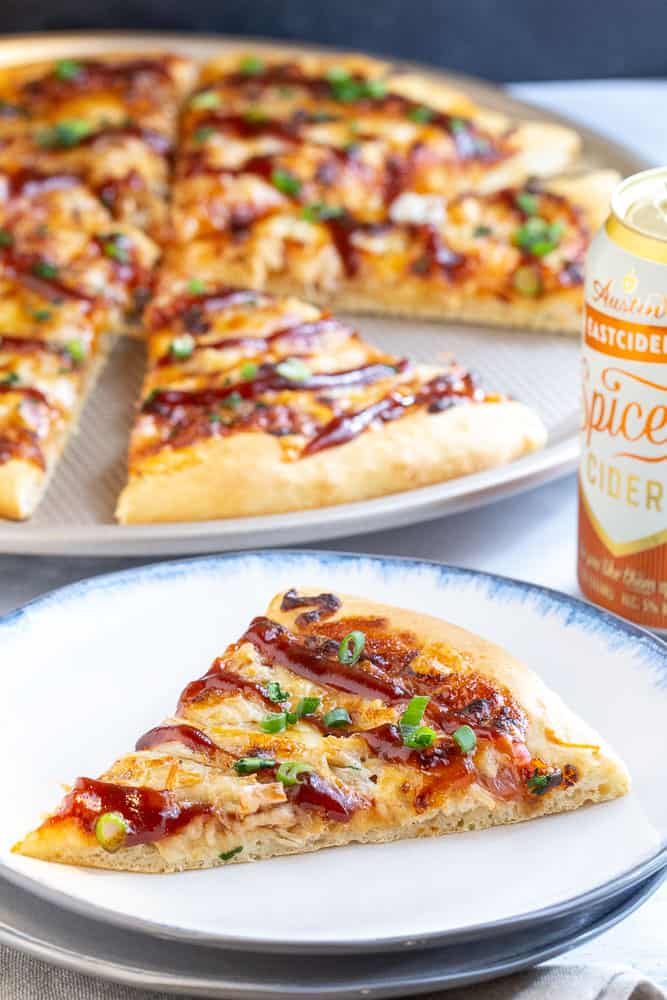 I had plenty of leftover pork from when I made pork tamales in December, so I froze the remainder for more meals. This BBQ pulled pork pizza is one of our favorites for using leftover meat.
…