Carrot cake scones are loaded with carrots, plump raisins, and walnuts. They're just like the classic cake, but made for the brunch table!
Easter comes late this year, and somehow I still feel like it crept up on me. Because we live so far away, we don't have a big family gathering for the holiday.
That's why I like these carrot cake scones. They're a special treat that bring you all the flavors of carrot cake, but don't leave you with lots of cake leftovers to deal with.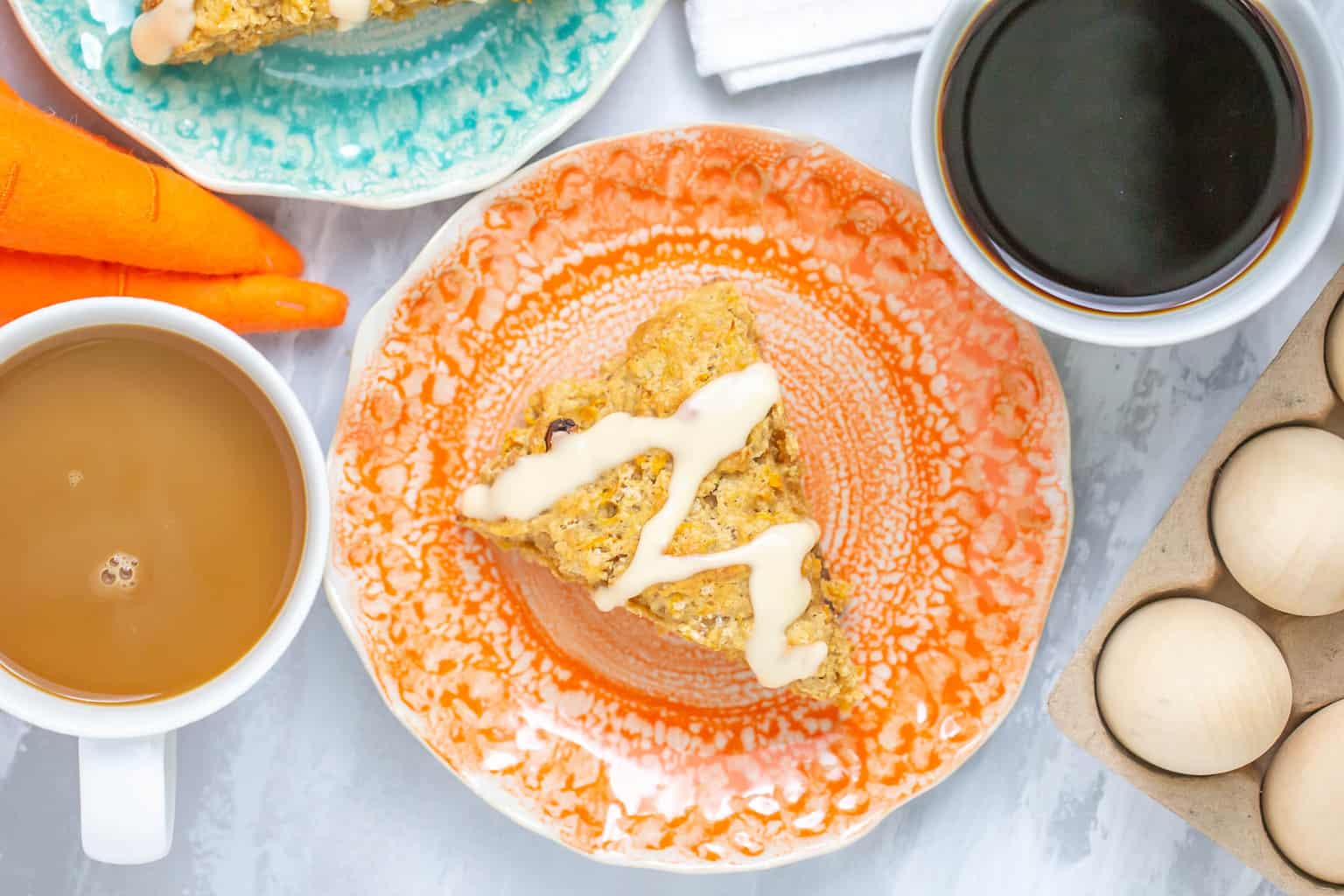 (Yeah, I know cake leftovers aren't a problem but if you also have small kids you probably don't have time for that situation.)
Scones are really easy to make, so we have them at my house quite often. Between cherry walnut scones in the summertime, pumpkin scones in the fall, and piña colada scones when I'm wistful for the beach, I'm set for every season.
…