Furikake roasted nuts are great for snacking on during holiday gatherings, the big game, or just about any time of year.
The other day I read a post about terrible gifts for dads. Specifically, Christmas gift guides that only suggest incredibly dumb novelty gifts, golf memorabilia, and other things of the sort.
One of the items on the list was nuts. Cans of peanuts, cashews, and the like, often in a special gift box or tin.
I've given my dad nuts for the holidays plenty of years, and we've even given my husband containers of nuts. In defense of nuts as gifts, what other gift can kids really afford that won't gather dust on a bookshelf or sit wrinkled in a drawer?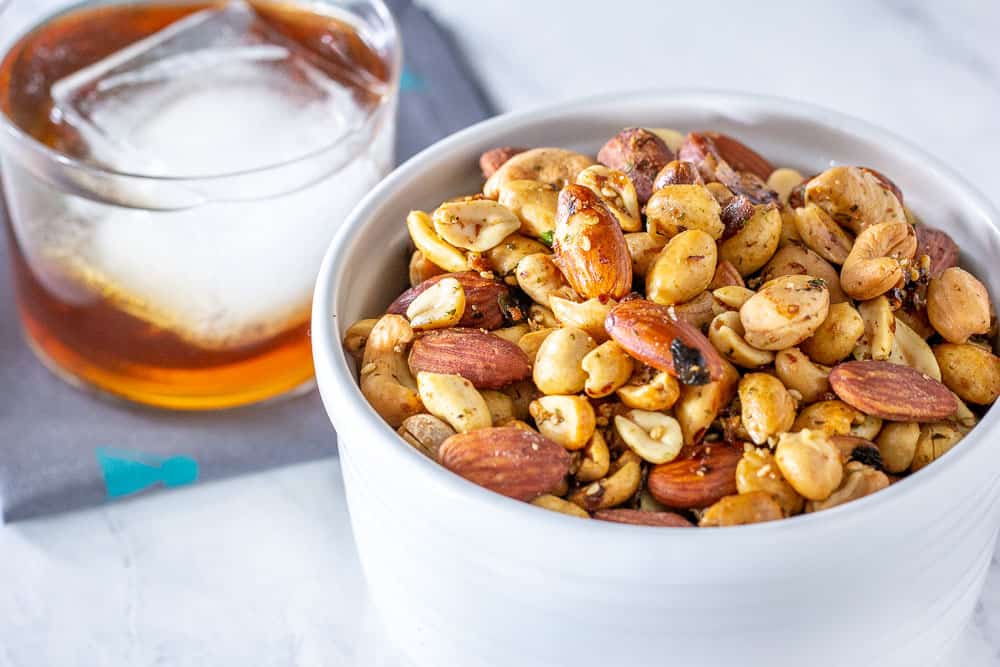 Edible gifts are some of my favorite to give and to get. I don't like clutter, and I love food, so a gift that eventually disappears? Perfect!
…