Blueberry coffee cake is a classic breakfast recipe everyone should be able to make. It's indispensable for weekend brunch!
I don't know how I've managed to have this site for so long without sharing a recipe for blueberry coffee cake.
Just like blueberry muffins, blueberry coffee cake is one of those recipes that I have been making since I was a kid. A big, fat slice of coffee cake topped with butter was one of my favorite things for summer breakfasts.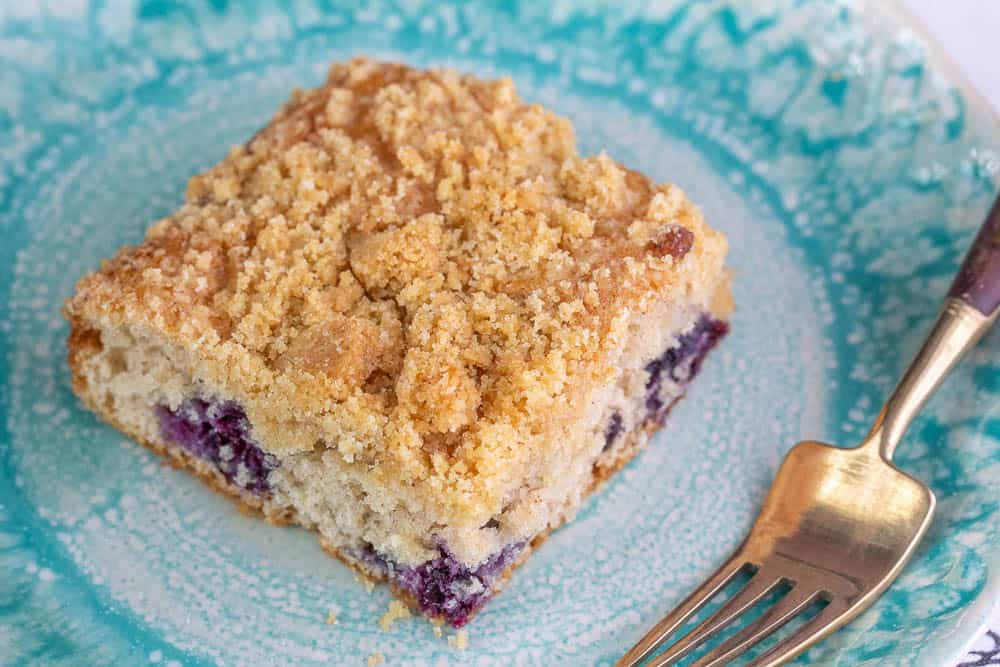 One reason to love coffee cake (aside from the idea of having cake for breakfast) is how easy it is to put together. Since everything goes into one pan, it's actually simpler than muffins, even thought the batter is very similar.
…