Black bean soup is an easy, warm-you-up meal for enjoying at home or taking on the go. This post is sponsored by Stanley.
After nearly a year, I feel like we've gotten the hang of this remote-living life. Sure, it took moving across the country to get to that point, but we're on a roll now.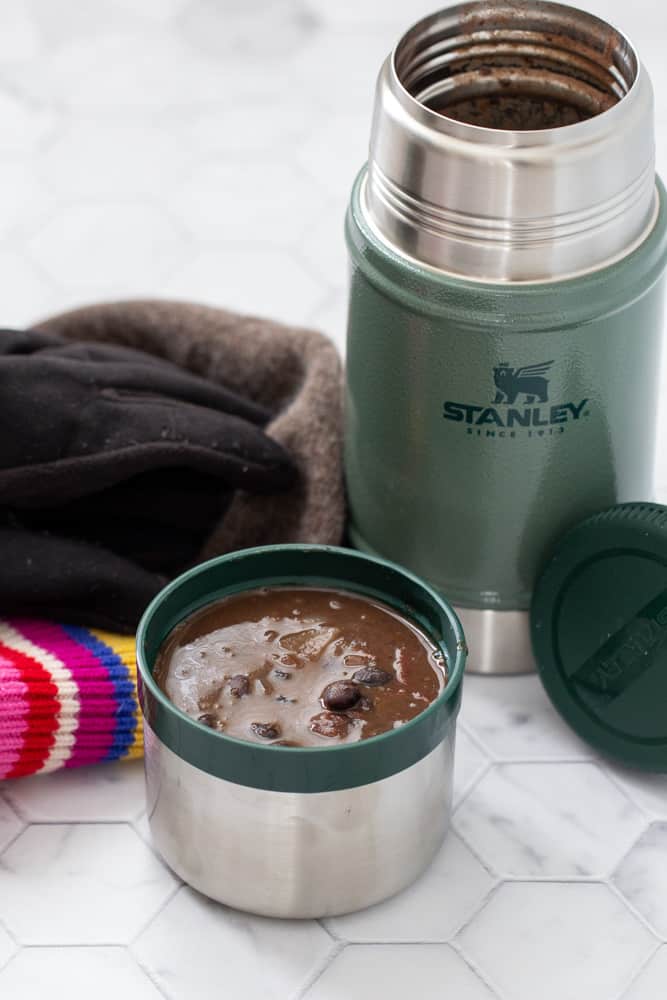 Being at home has its advantages, like being able to cook dinner for the family without feeling rushed.
However, it also means that we need to find ways to get out of the house, and in wintertime that equals plenty of time in the snow!
I don't know about you, but I forgot just how much sledding and snowball fights work up an appetite. Why reach for a granola bar when you can grab something hearty and warm?
…