Peppermint brownies are fantastic fudgey brownies with a hit of cooling peppermint. The classic dessert gets a holiday update!
I get stressed out when it comes to bringing food to a party. Yep, that's right — even food bloggers fret over what dish to bring.
The problem actually comes from being a food blogger. Or rather, people knowing that you are.
Suddenly there is a higher level of expectation. You can't just grab some chips and salsa and call it a day. (Unless you bring something like homemade persimmon salsa, which is a win in and of itself.)
And, while you want it to be a hit with the crowd, you probably don't want to spend a lot of time in the kitchen, especially during these crazy pre-holiday days.
Peppermint brownies for the win.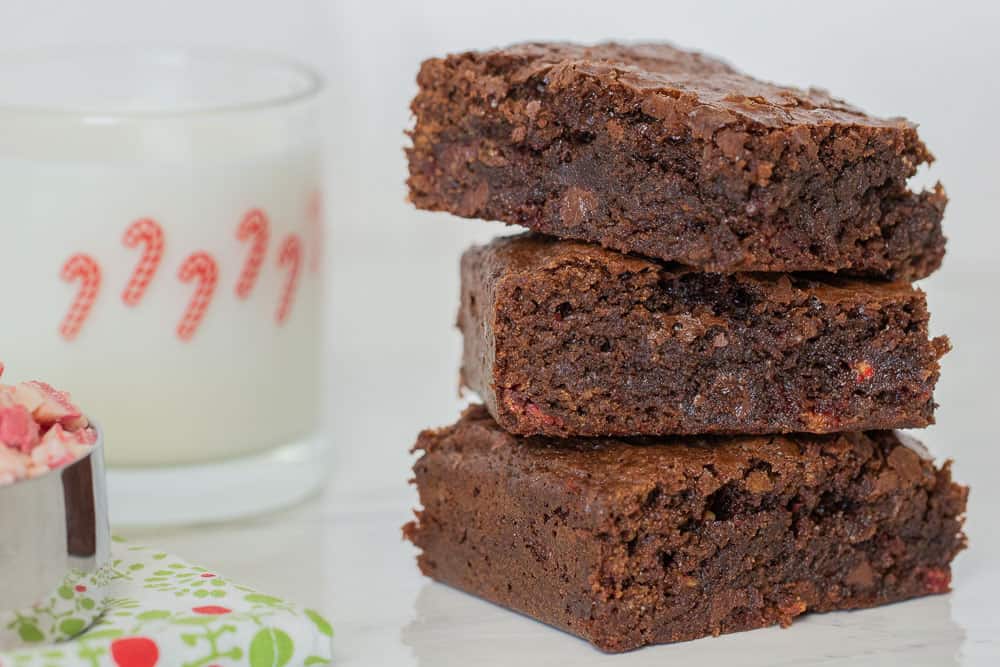 …