Mustard is an easy canning project, and citrus and herbs combine for this fragrant lemon sage mustard.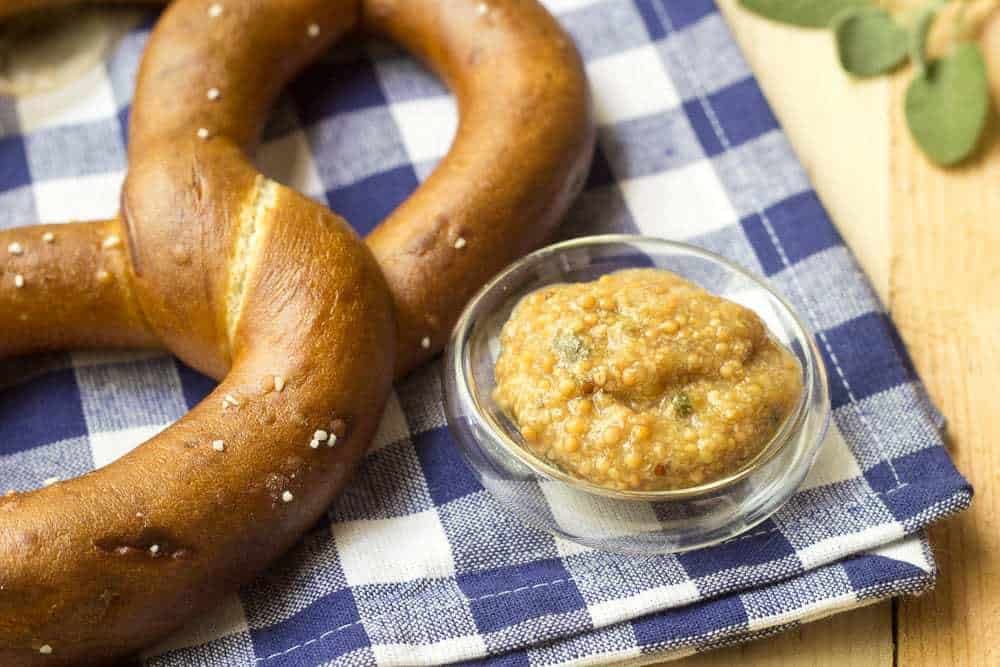 Have you ever been to a food swap? A food swap is when a group of people get together to trade homemade goods like jam, pickles, bread, and even chicken eggs from backyard birds.
I've been helping run ATX Swappers for four years now, and I'm always amazed at the creativity our swappers show. While you might expect the items listed above, we also get kombucha, beer, fresh sausage links, ice cream, bitters, and more. I kind of feel like I'm getting away with something when I make something simple like this lemon sage mustard!
…