Mexican hot chocolate cookies are chewy, chocolatey, and just a little bit spicy. Enjoy them with a glass of cold milk or a warm mug of cocoa!
When we lived in Texas, one of the things I got hooked on was Mexican hot chocolate — hot chocolate spiced with cinnamon and ground chile peppers.
I love the way the warmth of the spices plays off the sweetened chocolate, and I knew it would be great for cookies, too.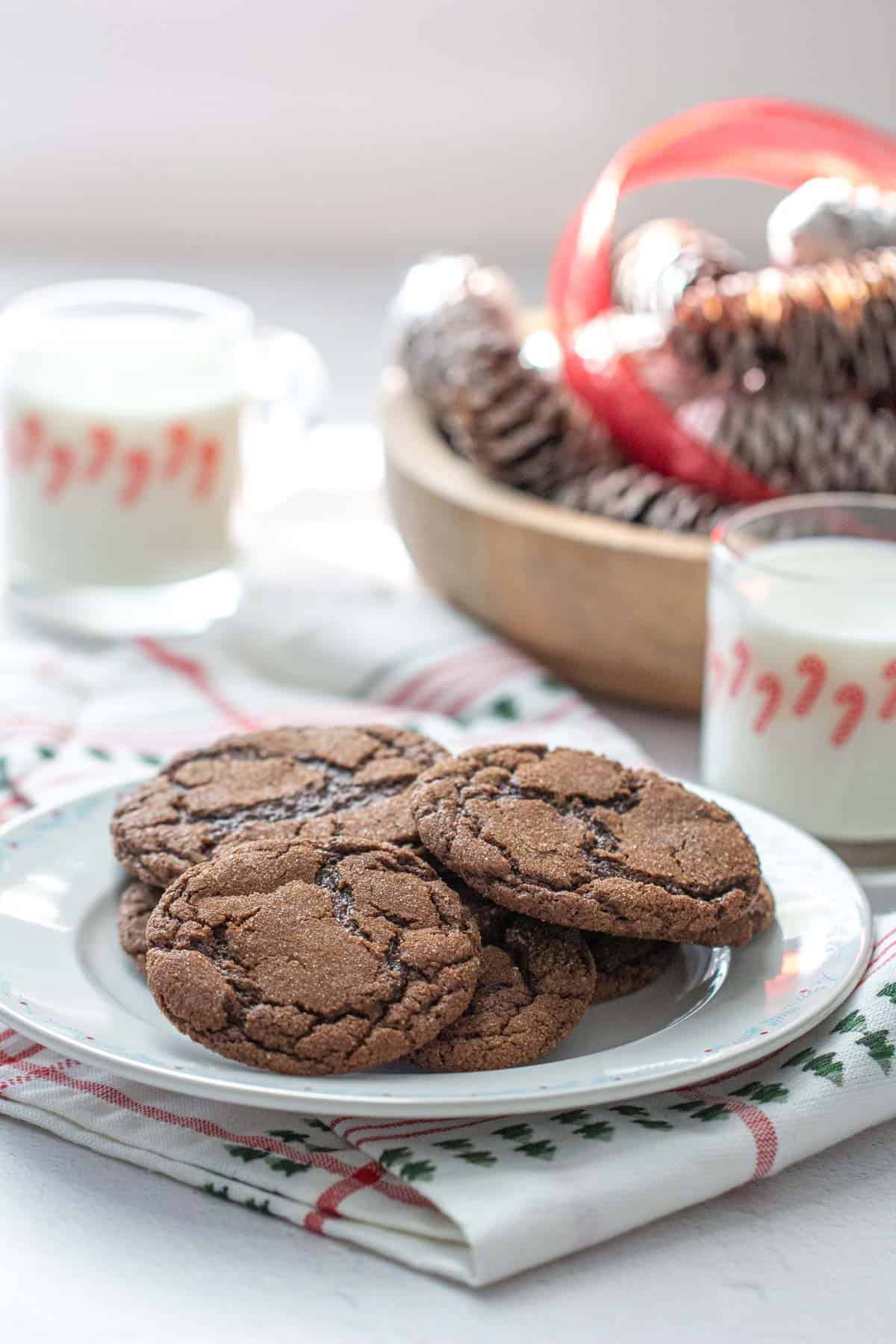 I've been making these Mexican hot chocolate cookies for years. It's hard to choose my top holiday cookie, what with my double ginger molasses cookies and raspberry jam cookies also in the running, but these are definitely a family favorite!
…