Need something different for pizza night? This Brussels sprouts pizza also features bacon and pear for a salty-sweet combo.
Ever since I was introduced to roasted Brussels sprouts a few years ago I've looked forward to their season.
I've even tried growing them in my garden a few times, but for all the things I've grown I haven't been successful with brassicas.
It seems like every other month or so that article circulates about how Brussels sprouts legitimately are tastier than they were in our parents' or grandparents' time.
While this is true, I'm also willing to blame our general dislike of sprouts on how they had been prepared. That is, not very creatively.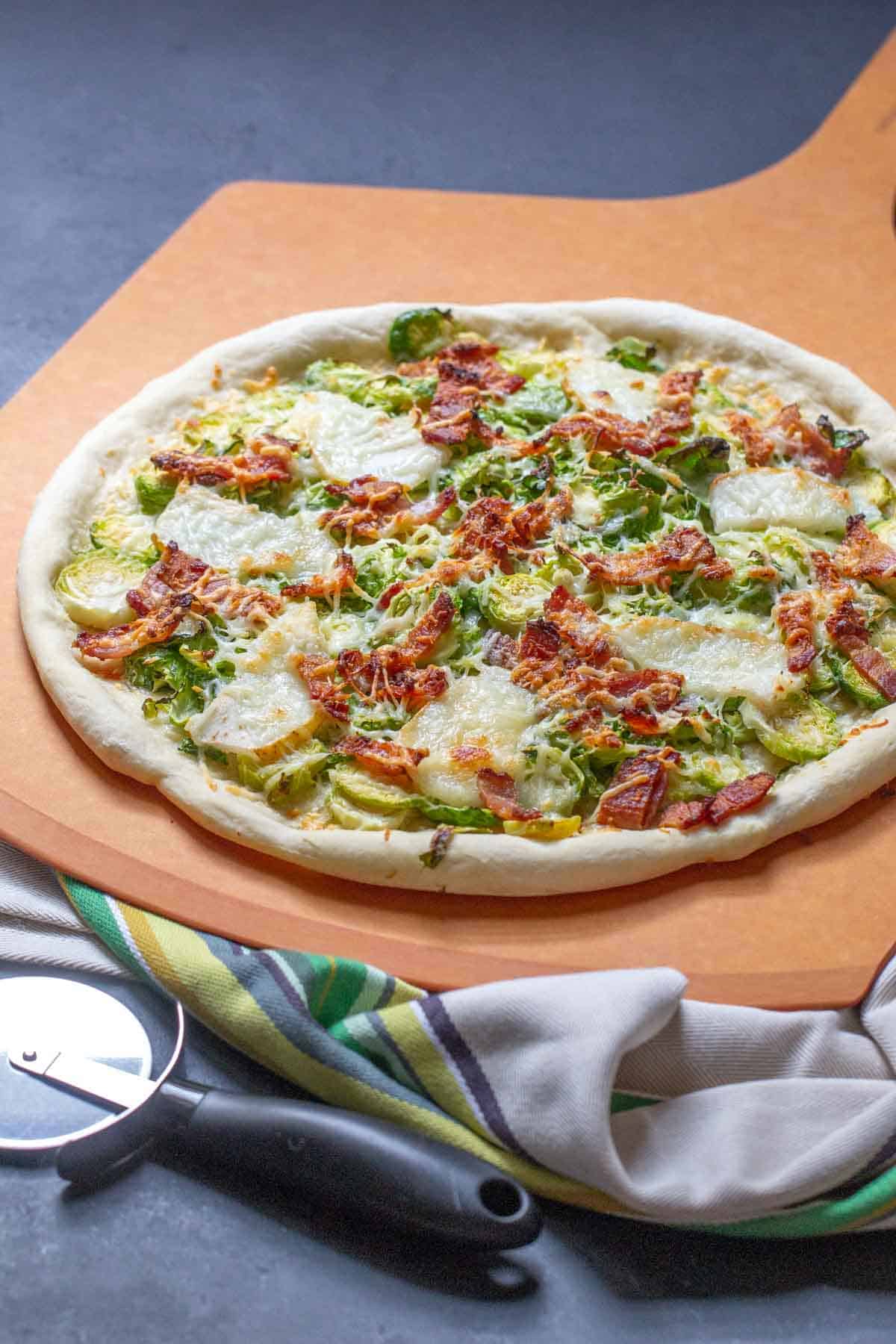 Unless you enjoy boiled vegetables, but I don't.
I first got this idea for this pizza years and years ago after visiting a coffee shop that was serving up spinach, bacon, and pear pizzas.
…