Chorizo cornbread stuffing is spicy and hearty. It's the perfect addition to your holiday table.
The first few years of having Thanksgiving on our own meant coming up with the dishes that would end up reappearing year after year.
For my husband, that means smoked turkey. For me, that means a ton of side dishes like brussels sprouts, mashed potatoes, and cranberry sauce.
Stuffing is also a must for me. It was what I always gravitated toward growing up and still is a comfort food today.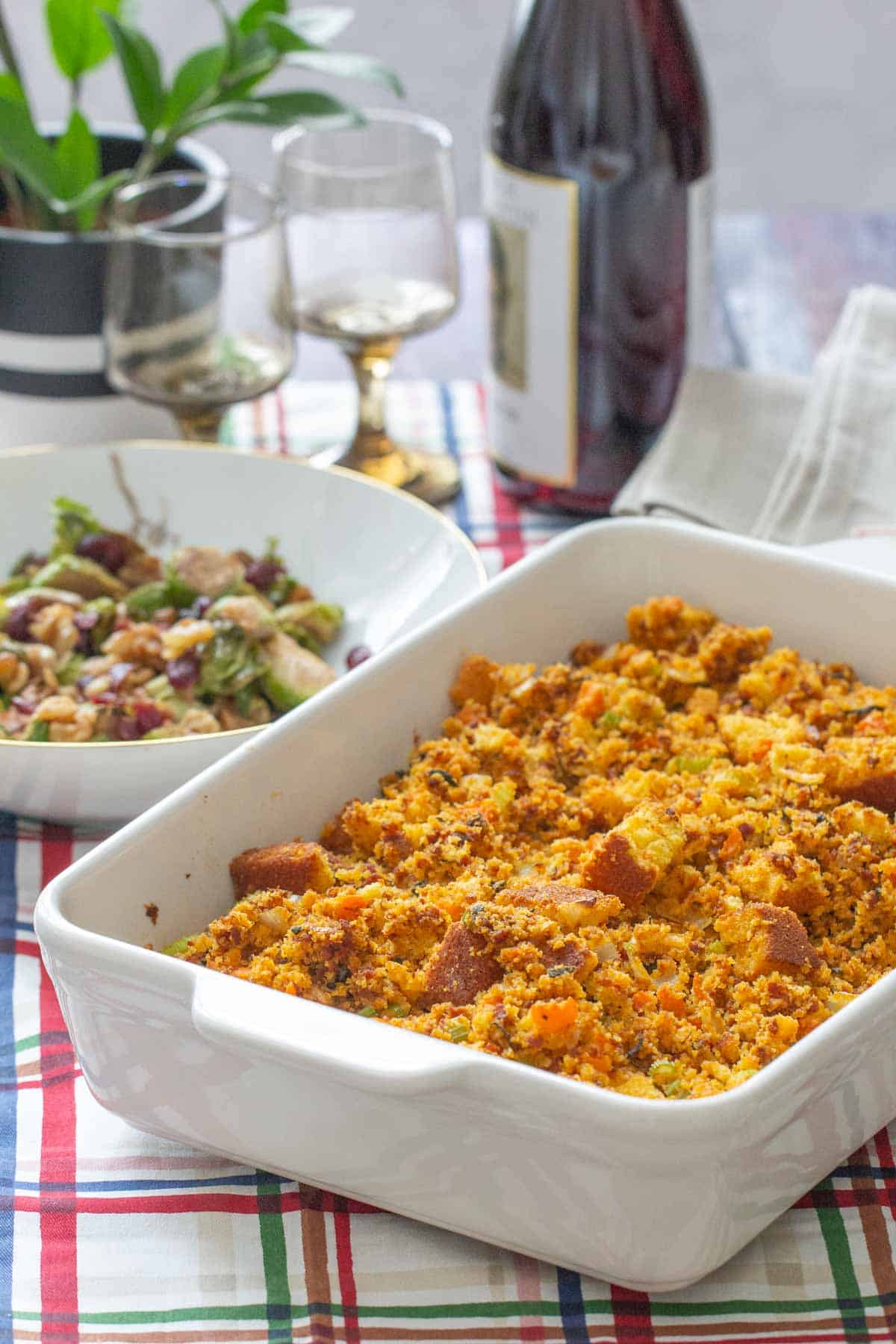 This chorizo dressing came about from our years in Texas.
I love how the spice of the meat contrasts the lightly sweet cornbread. It's a great option if you're looking for something just a little different this holiday.
…