Fig wild rice salad is a light addition to your holiday entertaining table. This post is sponsored by California Figs.
Are you ready for the holidays? Even though Thanksgiving is later this year, I am not quite sure that I'm prepared. It's easy to get overwhelmed by all the turkey talk that is flying around!
Fortunately we like to keep it simple when it comes to Thanksgiving, with a small gathering of just our family and maybe a few friends. While we like to have a few of the classic dishes like mashed potatoes and pecan pie, every year I like to have something somewhat different (and perhaps a bit healthy).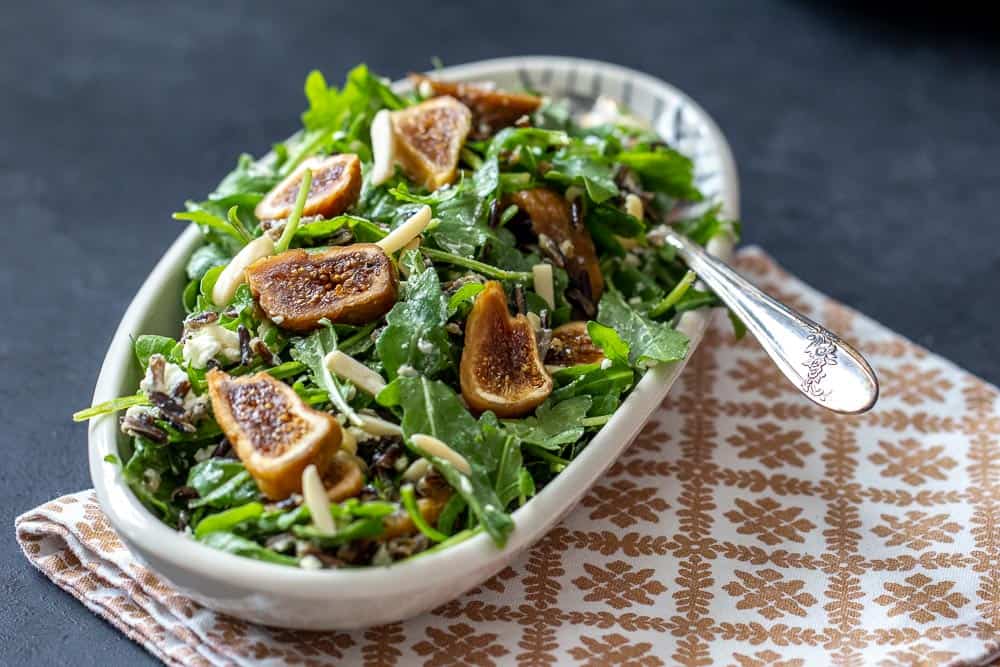 This year I'm using dried figs and wild rice to make a wonderfully sweet and nutty side dish salad.
…