Bison picadillo is a hearty meat and potato dish that can be eaten a variety of ways. It's perfect for tacos, over rice, or just eating on its own.
When it comes to dinner at home, I like it quick, easy, and full of flavor. Not just for me, though — when you're raising kids part of the job is exposing them to the world, and in my view that's through food.
One great way to expand kids' palates is to take familiar concepts and expand upon them. My kids have been eating tacos since they were old enough to hold a tortilla, and ground beef is always in rotation in the kitchen.
From there it's only a couple of tweaks to making picadillo, one of their new favorite taco fillings. Yes, even for my older child who thinks potatoes must only be mashed, and my younger child who thinks carrots should be avoided at all costs.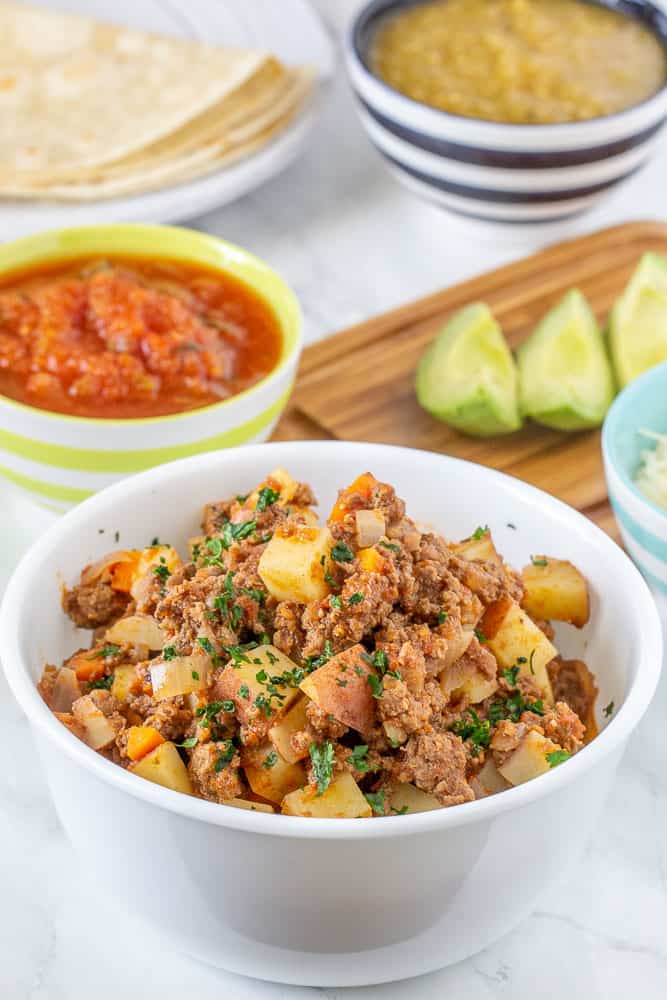 …