Garlic herb squash is an easy side dish for any variety of winter squash.
During the fall farmers markets, I love to pick up lots of winter squash, even if I don't have immediate plans for them.
Winter squash have a hard, thick skin, which makes them perfect for storing for many months before they need to be used.
It's great to have some on hand, and I nearly always have a butternut squash or two in my pantry so I can make my butternut squash tacos or butternut squash pilaf.
Winter squash is somewhat sweet but it works with a variety of flavors and spices. Sometimes all it needs is a few ingredients to make a great side dish, though.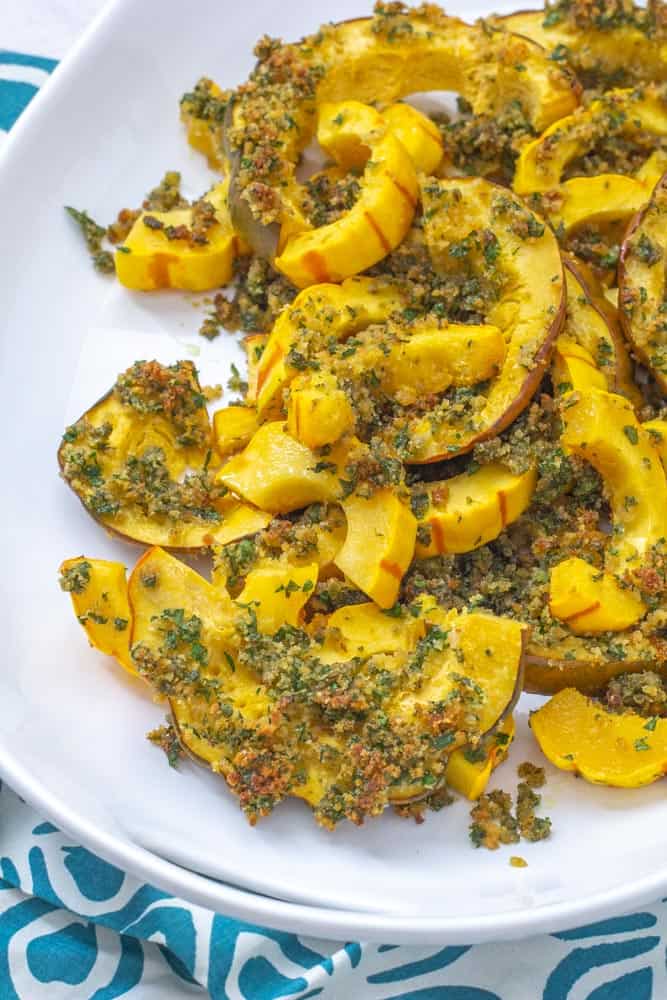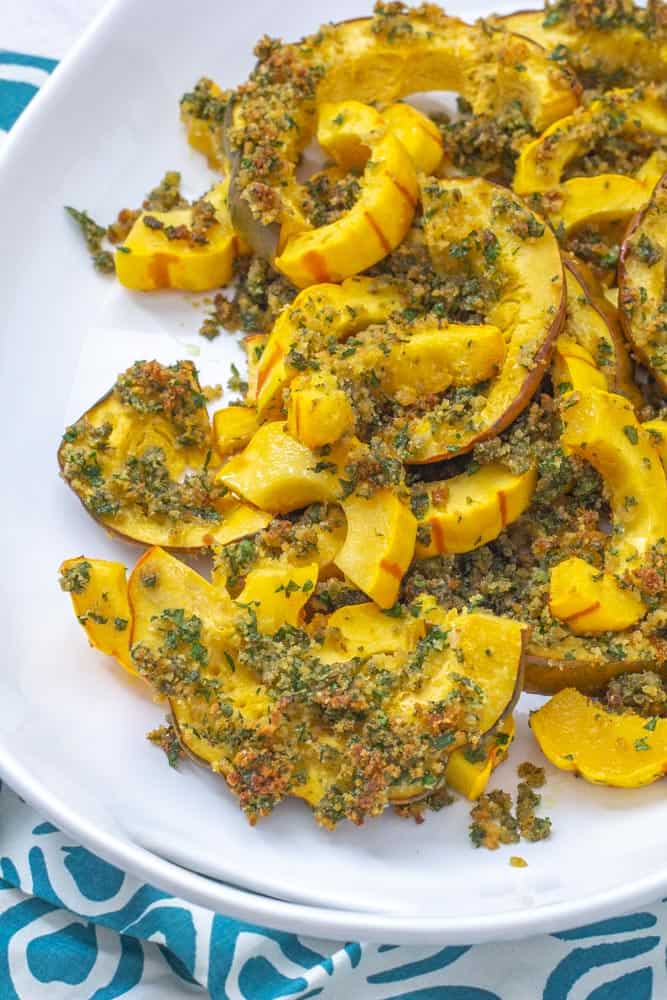 …