Maple glazed carrots are a delicious, easy side dish for any meal. Ready in minutes, these tender carrots are sweet with a hit of heat from red pepper flakes.
Carrots have always been my favorite vegetable, but I didn't appreciate just how tasty they are until we started buying carrots from our local farmers.
We've been getting the most beautiful carrots from our CSA share. While we often just snack on pickled carrots or add carrots to soup, I wanted to really make them a star on our plates.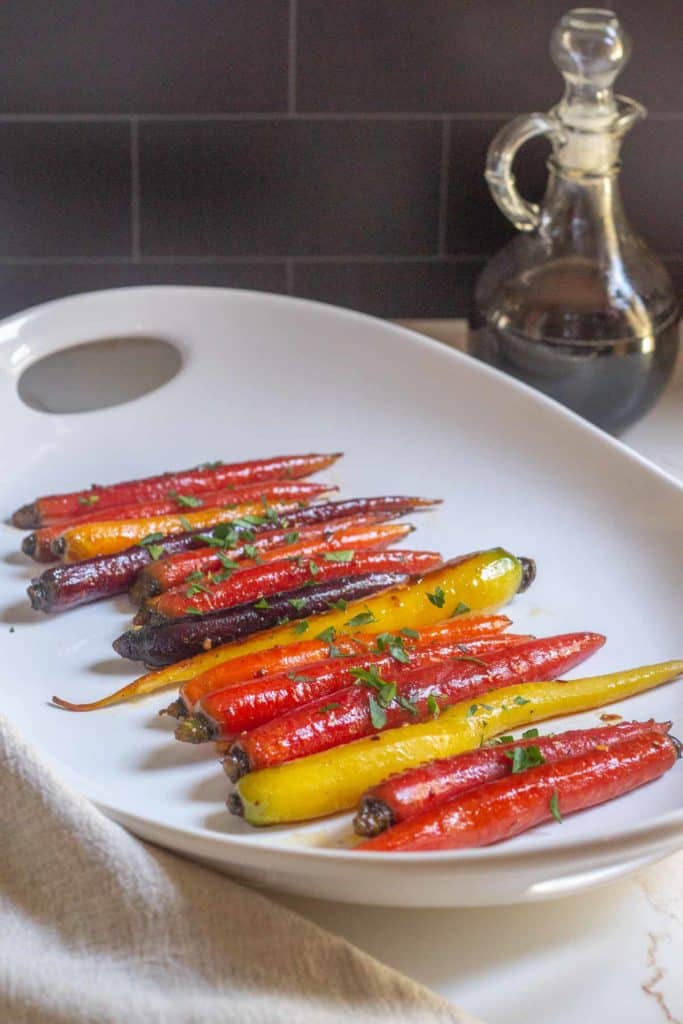 This recipe was inspired by the one Antoni made on a recent episode of Queer Eye. Quickly sautéed and finished with maple syrup and red pepper flakes, it's an easy, flavorful side.
They're good enough to turn any meat-eater into a veggie lover!
…