Colder weather calls for cozy recipes, and this white bean chicken chili hits the spot any night of the week. Make it in the slow cooker for hands-off dinner!
Soups and stews are some of my favorite things to eat. While summer's temperatures don't prevent me from soup meals, brisker days definitely prompt a desire to cozy up with a warm bowl.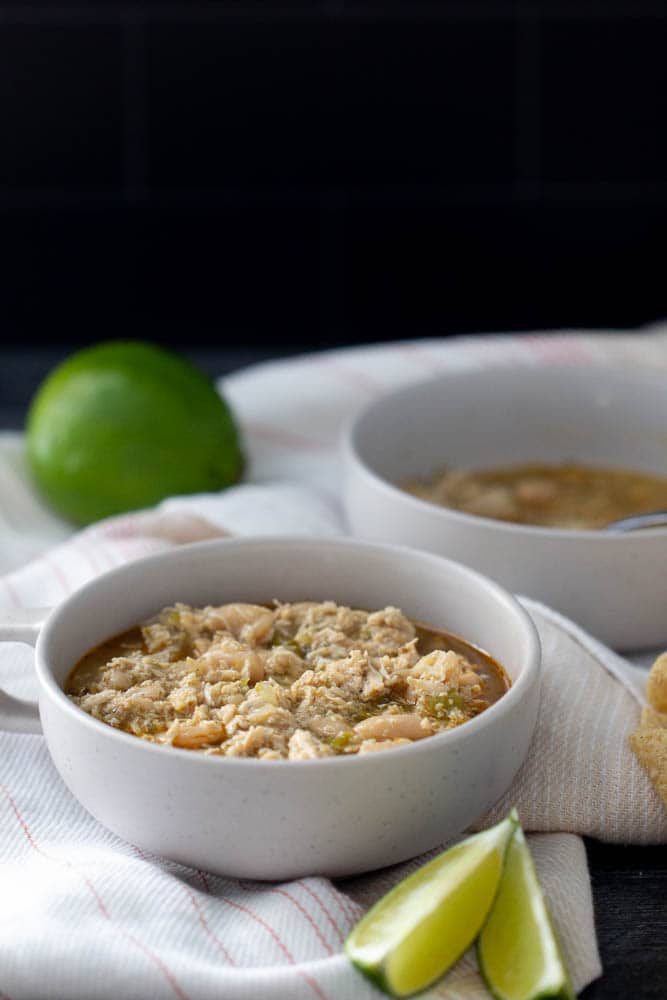 We make a lot of beef chili (with or without beans, depending on the mood) but I also like to use different meats. My pumpkin turkey chili, for instance, is perfect for a lighter meal that celebrates fall.
Similarly, chicken is a great protein for chili. You can use ground chicken, but I like to use shredded chicken instead.
If you have a leftover roast chicken or love to grab those rotisserie chickens at the grocery store, this recipe is an excellent way to use the meat.
…