We love carrots around here. Even though they're a root vegetable and therefore meant for colder times of the year, we are lucky to be able to get fresh local carrots practically year-round.
The sweet carrots we get from the farmers market can't be beat, especially if you enjoy the varieties that come in hues other than orange — white, yellow, and purple frequently make appearances at the farm stand.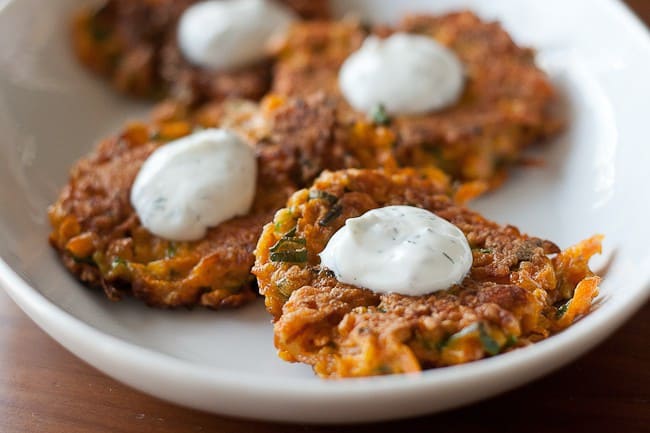 I don't fry foods much at home, mostly because I make a terrible mess and invariably end up burning myself with hot oil. If I'm going to the trouble of it, I want the end result to be tasty, but also have a layer of nutrition to it to (so I don't feel quite so bad about the oil).
When it comes to fritters, carrots are a natural fit because they're easy to shred and crisp up easily.
…