This post contains affiliate links. As an Amazon Associate, I earn from qualifying purchases.
Add a kick to summer's sweet corn with a simple sriracha glaze.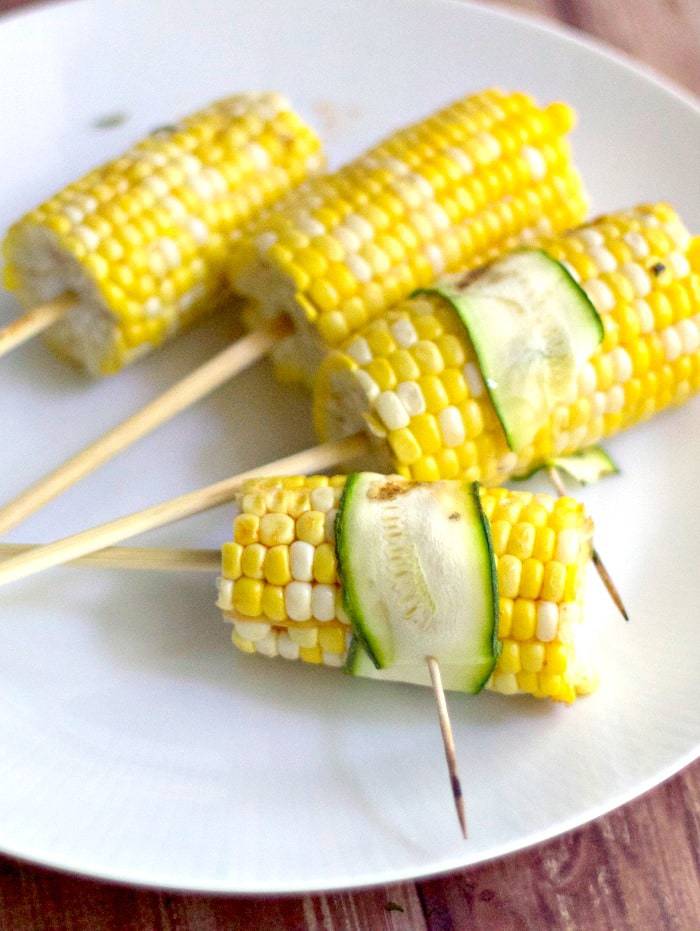 These days, it's hard to get my older son to accompany me to the grocery store or farmers market. He'd rather stay splayed out on his bedroom floor, pressing together tiny LEGOs into spaceship after racecar after spaceship. Not that I could possibly blame him — I love seeing his imagination whirring the gears in his mind. Still, I often drag him along, knowing that the calm can snap any moment and turn him into a sullen, sassy pre-pre-pre-teen.
I let him choose things when we get to the store or market, let him linger over a pile of tomatoes ("I only like the orange ones, not the red ones."), let him try samples of whatever they have out ("Can we get it Mommy? PLEAAAASE?"). He likes to grab things off the shelf. He likes to touch everything. When choosing fruits and vegetables, he knows how to look at each critically before selecting it for purchase. He doesn't quite know what he is looking for, but that's OK. Watching him examine a pepper or a potato is my way of acknowledging to myself that he's growing up. That he's developing his preferences.
For a few years now, his preferences lean strongly toward sweet corn on the cob. Any grumpy shopping trip is improved when he spies the pale-green husks piled just inside the door. He always turns to me with eyes shining, and I know what's going to come next. How can I resist? Sweet corn is one of the simplest pleasures, butter and salt and corn juice dribbling down your chin into the best summer facial.
In my latest post for Recipe.com, I decided to jazz up the sweet corn with a simple glaze featuring sriracha. It's a nice twist on the seasonal standard. The original recipe includes a glaze using thyme, another great option. Adding these glazes to your lineup help make it easy to convince the rest of the family to have corn on the cob multiple times a week this summer.
Just in case you needed an extra nudge.
Go check out the post and get the recipe on Recipe.com!
For more tasty inspiration, check out my Recipes from Stetted board on Pinterest!
Follow Megan Myers | Stetted's board Recipes from Stetted on Pinterest.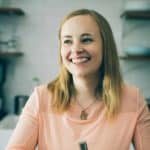 About Megan
I focus on fresh ingredients and easy methods, with spins that keep meals interesting. Dinnertime shouldn't be stressful or complicated, and I'm here to help you enjoy the time spent in the kitchen. Read more…