This fig and nectarine cake is a special way to celebrate the very last of summer.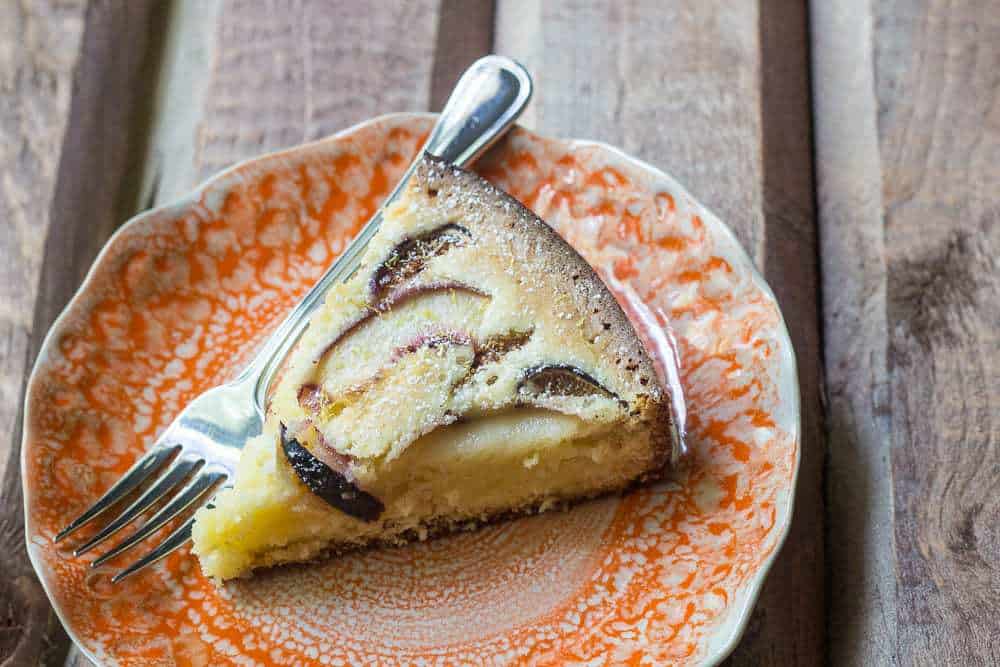 Babies. Babies seem to have shaped a lot of things in my life, even when they're not my own. Babies have gotten me work, friends, and in a way, this cake.
As some of you know, a few years ago I began doing some work for Whole Foods Market. The culinary editor at the time was about to go on maternity leave, and I lucked into the role of filling in on some of her tasks. When she returned I stayed, doing various assignments and basically being paid to do lots of fun stuff with really cool people.
We recently had a baby shower for one of the women I work with, and I brought this cake over. I can't really go to any party without food, especially baby showers — this roasted red pepper and caramelized onion dip is a favorite — so it was a good thing the party was for a group of food-minded folks.
This fig and nectarine cake is a bit surprising. There's no baking powder or soda, so while it doesn't rise into a fluffy cake with airy crumb, what happens instead is just as delicious. If you've ever had an almond cake, this is very similar. The edges firm up while the interior remains quite moist and tender, a bit dense but the perfect complement to the figs and nectarines studded in the top. With the addition of lemon juice and lemon zest, this is one fragrant and elegant cake!
I love how fancy it looks even though it is very easy to make. It's perfect with a light dusting of powdered sugar, but you can also scoop up some vanilla ice cream to go on the side. The cake holds its own with the ice cream, for a wonderful spoonful of combined flavors and textures. Swap in seasonal fruit to make this cake all year long. I know I will!
Get the recipe for this fig and nectarine cake over at my post on Recipe.com!
For more sweet inspiration, check out my Cake and Pie board on Pinterest!
Follow Megan Myers | Stetted's board Cake and Pie on Pinterest.