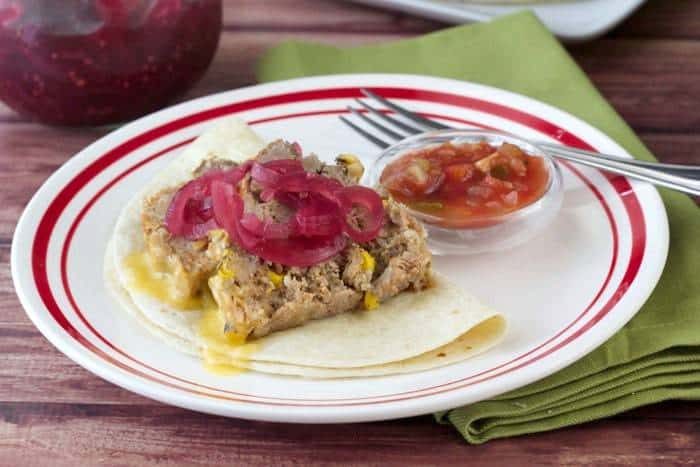 How many of you grew up with meatloaf as a standard part of your dinner routine? How many of you have made meatloaf since emerging from your parents' care and establishing your own kitchen?
Kudos if meatloaf has made an appearance at your dinner table more than a handful of times. For me, I had eaten it so often that when it comes to preparing dinner, I hardly ever think of a big hunk of meat aside from steak. While there are few comfort foods that compare to a slice of meatloaf and a pile of mashed potatoes, it's not a food that gets me excited.
Let's take meatloaf back.
Let's start throwing stuff into it like we do with burgers. Roasted chiles, shredded cheeses, dried fruits, or plenty of spices. Consider chopped cooked greens like spinach, or flavored sauces that have a kick.
Many of us turn to meatloaf for the economical aspect, so adding those special ingredients helps change things up from the standard not-so-fun dish. Just because you're saving money your tastebuds shouldn't have to suffer, right? We also like to make meatloaf new again by serving it in different ways, from slicing and adding to a taco or sandwich, to crumbling it for rough meatballs in marinara sauce. The crumbles are great for rice-based dishes as well — essentially, the sky's the limit when it comes to meatloaf, and everyone's tastes are different.
Now, the crazy thing about this particular meatloaf is that it's made in the slow cooker. I know. While this doesn't necessarily result in the most perfectly glazed and crispy-edged meatloaf, you can't beat how simple it makes the cooking process.
My slow cooker has a lift-out rack that is ideal for cooking things that need to drain like whole chickens or meatloaf, but you can easily re-create the same system with strips of foil. Make dinner even easier by forming the meatloaf the night before and letting it hang out in the fridge overnight until you're ready.
This taco meatloaf features favorite taco toppings like roast corn, melty cheese, and chopped peppers, and then we threw it onto tortillas with even more taco toppings. (There's no such thing as taco overload when you live in Austin.) Proof positive that meatloaf doesn't have to be boring.
Check out my post on Taco Meatloaf over on Recipe.com.
For more tasty inspiration, check out my Beef Recipes board on Pinterest!
Follow Megan Myers | Stetted's board Beef Recipes on Pinterest.