7 Tips for Shopping for Home Decor
This post contains affiliate links. As an Amazon Associate, I earn from qualifying purchases.
This is a sponsored conversation written by me on behalf of At Home. The opinions and text are all mine.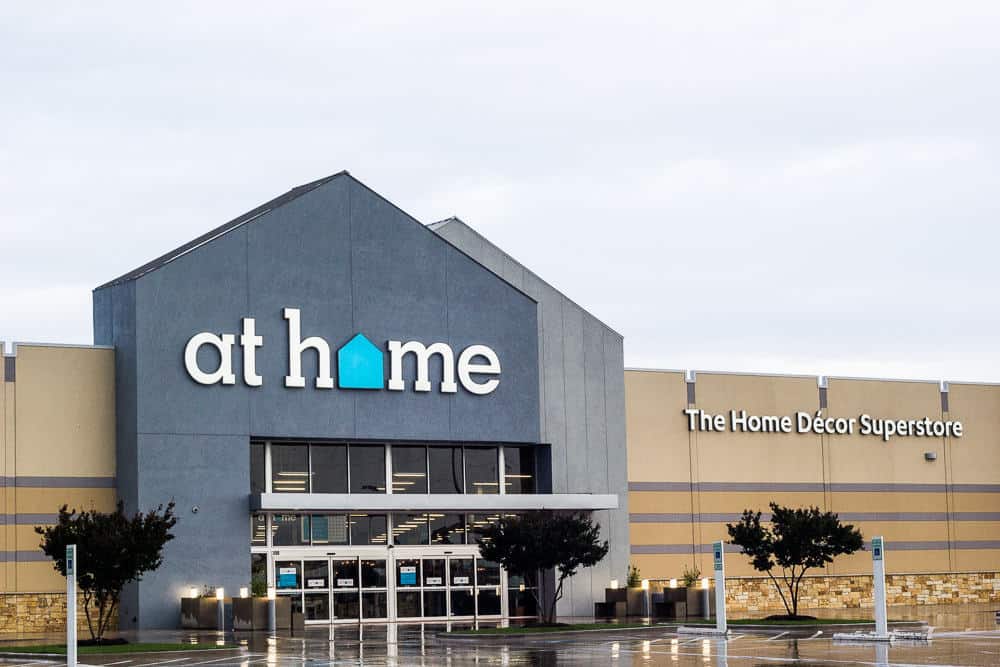 This weekend I did my big patio overhaul shopping trip, and it was so much fun! I enjoy shopping, especially shopping for home decor items, but I was worried that I would get overwhelmed by it all. Shopping for an entire room or outdoor space takes a lot of thought to avoid falling victim to hyper-trends or blowing your budget. Because I planned ahead, I was able to make it fun and stress free!
Are you redecorating soon? Here are 7 tips for shopping for home decor at At Home.
Analyze your space. This might seem like a no-brainer, but many people don't take the time to think critically about what will work in their room or yard. Think about placement of patio doors, front porch columns, and steps. Remember how you use the space — or want to use it. Take measurements and bring them with you when you shop.
Pre-shop online. To get a feel for what's in store and narrow down your choices, visit At Home's website. Use the Wish List function and write down prices to help you with your budget. The HGTV Dream Home is another great place for inspiration!
Pre-shop in store. Head to the store — without family in tow — to explore the store. Not only will this let you see everything you picked out online, but you'll also get to try out seating, discover items you might have missed, and ask employees questions. At Home is a huge store, but it's easy to find what you need.
Enlist a friend. When it was time to shop, I brought along a friend whose taste I trust. She also happens to have an SUV, so I knew we'd be able to bring home what I bought. She gave great advice when it came to choosing colors and patterns, and having someone to talk to during the process made it more fun.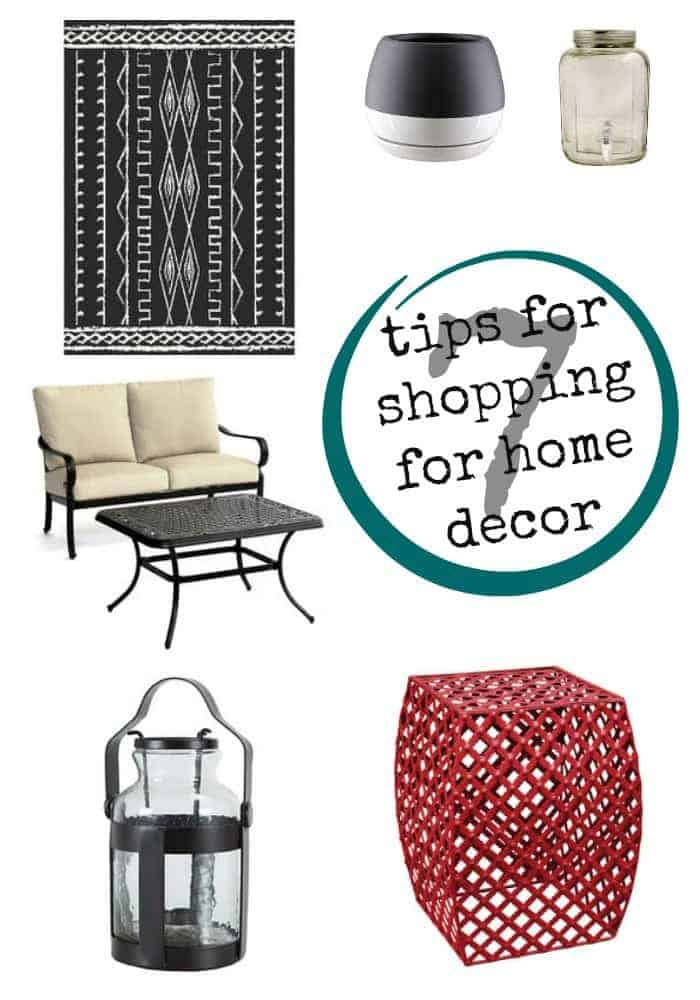 Check the sales sections. At Home not only has a post-seasonal clearance aisle, they also have sales sections in multiple parts of the store. While these might technically be "off" season items, there are often pieces that can be repurposed for other times of the year. Sometimes off season just means a different color or pattern, so keep your eyes open.
Remember what you already have. Though it's tempting to fill up your cart, mixing new items with current pieces will get you the most use of your dollar, as well as keep your outdoor space looking like your space. Pillows are great to change up the look of a chair, and At Home has aisles and aisles of them. I love that there is enough space in the store to grab a couple chairs and try out pillows so you know what will look good and what is comfy.
Be flexible. Though I had pre-shopped and made lists, I changed a few of my choices once I started gathering items together. Critically thinking about colors, patterns, and versatility meant repeat trips down the pillow aisle and a very long conversation about tabletop items.
Bonus tip: Ask for help! People who work in home decor stores love home decor. I know; I used to be one of those people! Ask them advice or just get some help loading up your flat cart. They can also help you with home delivery or getting an out-of-stock item on order.
It's been raining like crazy here so I haven't been able to set up my new patio yet, but I'll be sharing it with you soon!
What would you pick out?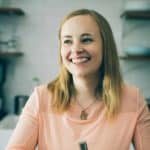 About Megan
I focus on fresh ingredients and easy methods, with spins that keep meals interesting. Dinnertime shouldn't be stressful or complicated, and I'm here to help you enjoy the time spent in the kitchen. Read more…