A super simple recipe to use up chicken leftovers.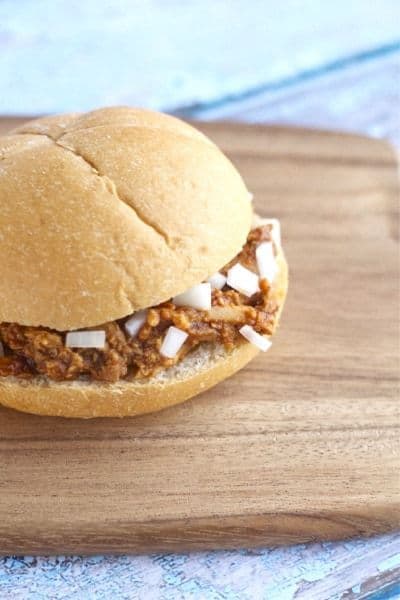 Still have leftover chicken?
One of my favorite ways to use leftover chicken or turkey is in a sandwich. Sure, you could just stick some meat in bread and call it a day, but I like to make these hot sandwiches instead. It's hardly any work, and can be customized a variety of ways depending on what toppings or sauce you use. Next time I make them, I'm going to be sure to have pineapple on hand, because I love pairing up sweet fruit with spicy sauces.
The other bonus with this (aside from the quick prep time) is that they're a hit with the kids. Call 'em Sloppy Hens if you want. All you need is some steamed veggies or a salad to round it out!
Barbecue Chicken Sandwiches
Prep Time: 5 minutes
Cook Time: 10 minutes
Total Time: 15 minutes
Servings: 4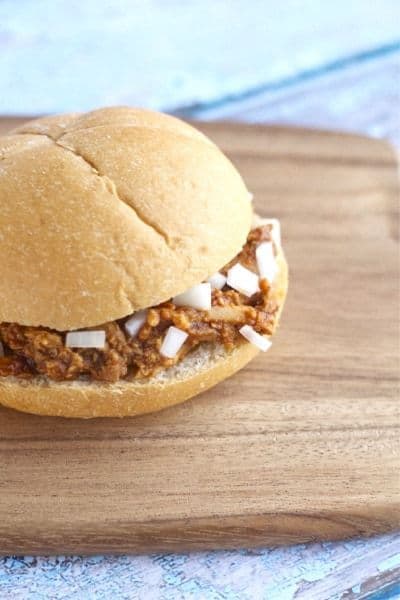 Ingredients
2 cups shredded chicken
1 cup barbecue sauce
4 rolls
Toppings: chopped onion , pickled onion, pickles, coleslaw, cheese, bacon, etc
Instructions
Mix chicken and barbecue sauce in a small saucepan and let simmer over low heat, until heated through, 10 minutes. Serve on rolls with whatever toppings you like.
More sandwich recipes you might like:
Easy Steak & Cheese Sandwiches – Stetted
Garlicky Avocado Grilled Cheese with Tomato Pesto – Foodie Crush
Jalapeño Popper Grilled Cheese – Buns in My Oven
Pressed Italian Sandwiches – Stetted
Turkey Cheddar Apple Butter Panini – Running to the Kitchen
For more tasty inspiration, check out my Chicken board on Pinterest!
Follow Megan Myers | Stetted's board Chicken on Pinterest.