Gluten-free turkey nuggets are a hit with the little ones in the family – and the big ones, too!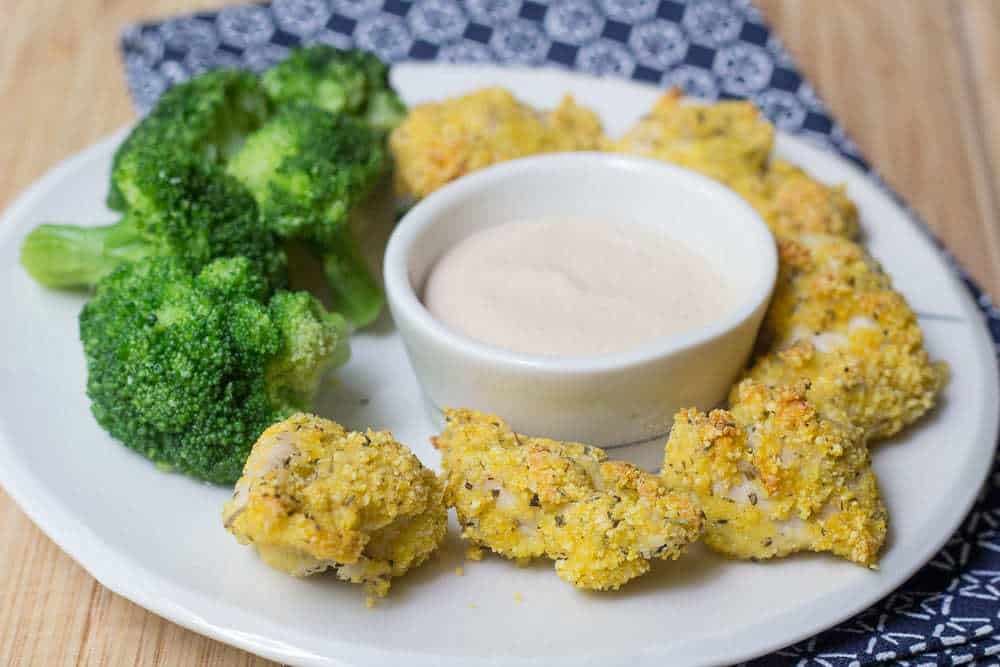 In the days after a blogging event, I always feel a bit scattered. My brain, filled with sudden inspiration and actionable tips, is moving too fast for the rest of me. The end result is complete exhaustion and falling asleep on the sofa. Cooking dinner is far down on the list of priorities.
Last week I was lucky to be able to visit Jamaica for a blogging trip (more on that later) and re-entry into normal life hit me hard. Twelve hours of travel will do that do you. I rolled with the punches, though, and when it came time for the kids to eat I just went to the freezer and pulled out a bag of these gluten-free turkey nuggets.
I had made the nuggets awhile ago, making sure to do extra so we'd have them on hand for a mentally-tired-as-heck occasion as this. Turkey nuggets might seem unexpected given our typical obsession with chicken, but they're so similar that your kids won't even notice.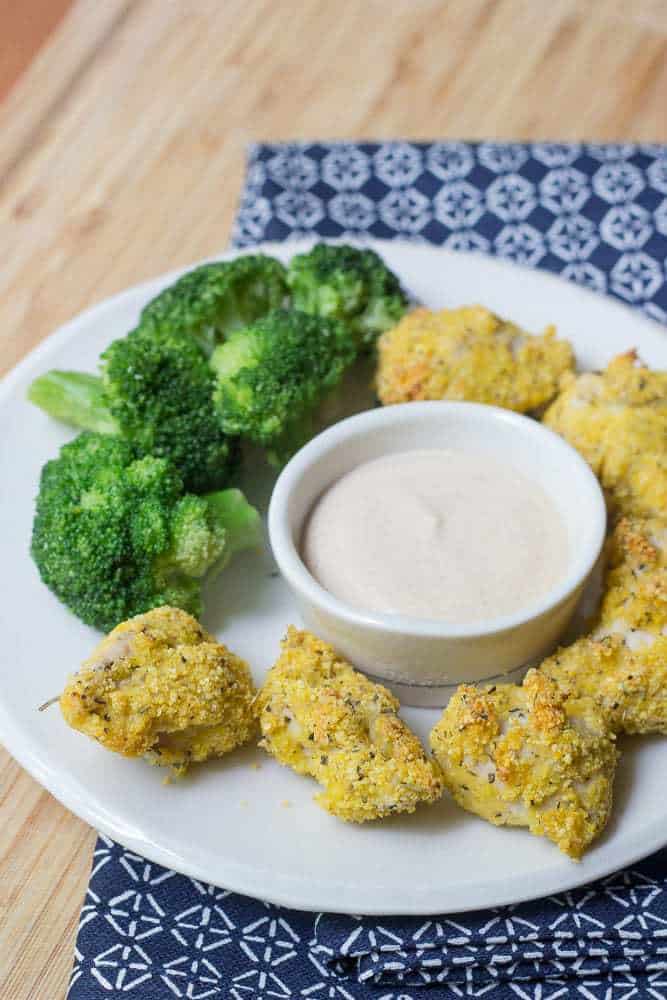 Some people might be intimidated by the process of making nuggets from scratch, but you can easily do the "Shake and Bake" method. Pour the breadcrumbs and herbs into a plastic bag, and once you've coated the turkey just pop the nuggets into the bag and shake away. Less mess, less time spent!
I also threw together a quick sauce for these nuggets. I wanted to make something similar to that chicken restaurant chain's popular sauce, so I combined yogurt, mustard, honey, and barbecue sauce until I had just the sweet-tangy flavor I was hoping for. You can easily adjust the sauce to your own taste buds by adding more of any of the ingredients.
These freeze really well — just let them cool completely and store in a freezer-safe bag.
Get the recipe for Gluten-Free Turkey Nuggets with Honey Mustard Sauce at my post for Recipe.com!
For more tasty inspiration, check out my Recipes from Stetted board on Pinterest!
Follow Megan Myers | Stetted's board Recipes from Stetted on Pinterest.