Cherry walnut scones are the ideal summer breakfast treat. Tender and lightly sweet, all they need is a swipe of butter.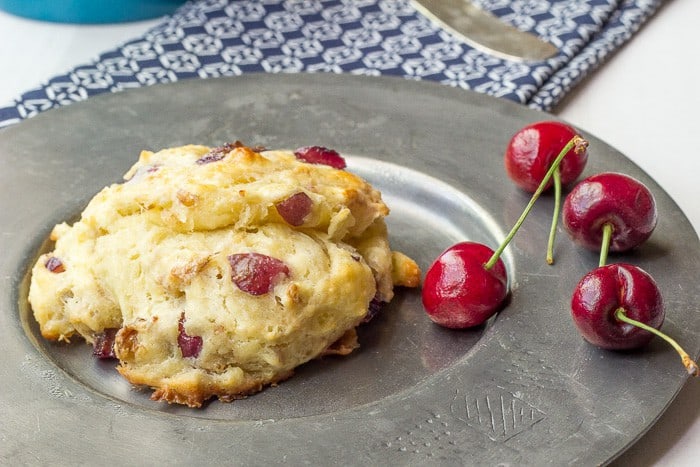 I am a list maker. I have little lists of things all over the house: grocery lists, recipe ideas, books to read. Most days it seems like I can't really operate without some sort of list, which in reality means multiple lists. I tried to use apps like Evernote, but writing things down is just something that speaks to my planning side.
My husband is not a list maker, which means all sorts of consternation on my part as I remind him to get something on the way home from work or to set up an appointment. This doesn't work too well for our current house-selling state, but I've taken to writing the lists and just making sure they get in front of them.
What helps? Food bribes. My husband loves to snag anything that I'm making for the blog, though at least now he asks if he is allowed to eat it. I revisited these cherry walnut scones after first making them for Food Fanatic in 2013 and was so glad I did.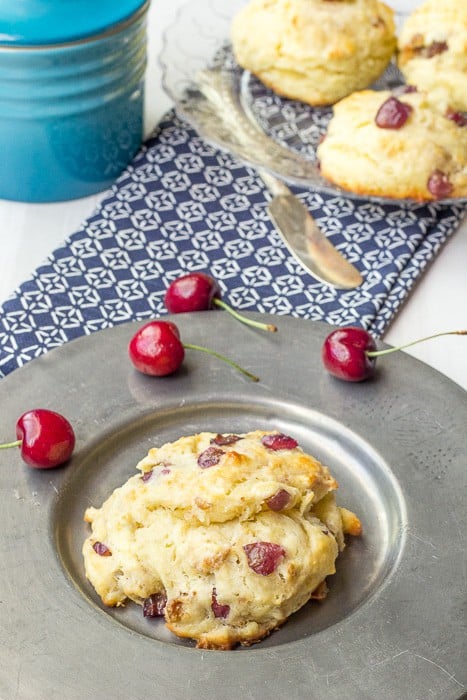 Scones are a favorite food to make, and not just because they're super easy. Those dry, dense chain-coffee-shop scones don't have anything on these tender scones. They're not as sweet as my piña colada scones, but I love them. Sometimes you just want to taste the flavor of the fresh cherries and crunchy walnuts, not sugar!
You could use frozen or dried cherries in these scones, but I prefer to use fresh. In the summertime, you have no excuse not to! If you're worried about the work involved in pitting them, just put your head down and get the job done — it doesn't take as long as it seems at the start.
I went ahead and pitted more than I needed for this recipe, just so they would be handy for snacking or using in other recipes like these sweet summer fruit eggrolls.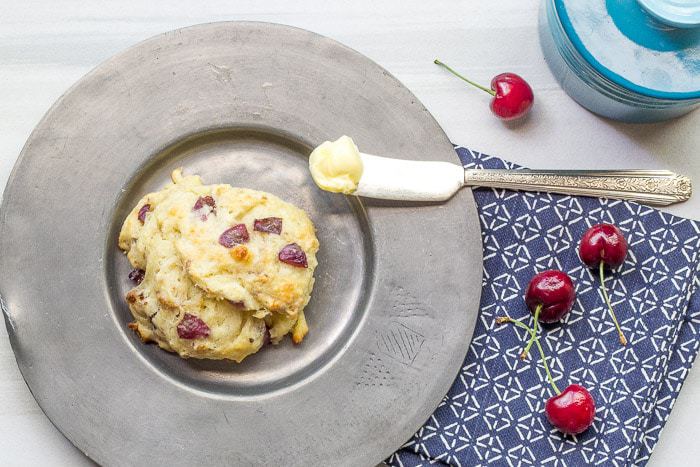 Enjoy these scones with your favorite morning tea, while your spouse takes care of the to-do list you wrote.