Piña colada scones are a fun, fresh way to bring island flavor to your breakfast.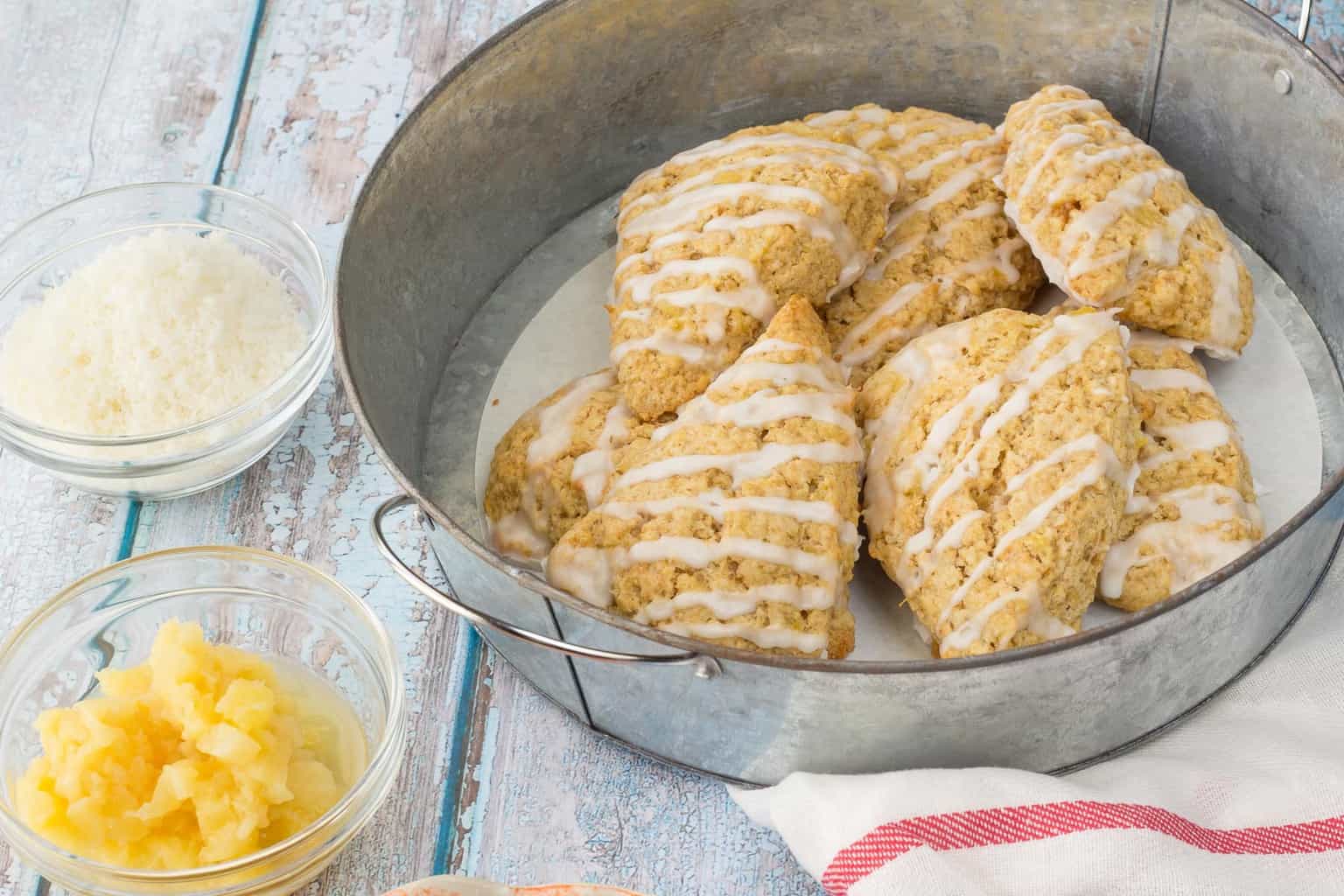 When we went to Jamaica last fall, all I wanted to do was get off the shuttle, grab the nearest piña colada, and head for the pool. Instead we had to wait, and wait, and wait some more, and then scurry off to dinner with the rest of the group.
I didn't get my piña colada until the next day, but you can be assured that I managed to enjoy more than one of them on the trip. Once I was back home, I vowed to enjoy the flavors of pineapple and coconut more often. So for me, that of course means incorporating them into breakfast.
Scones are a great breakfast item because they're sorta like biscuits, they're sorta like muffins, and they're sorta like cake. It's basically the best of baking worlds. I like to make scones all year long, whether it's whole lemon whole grain scones in the winter or blackberry basil scones in the summer.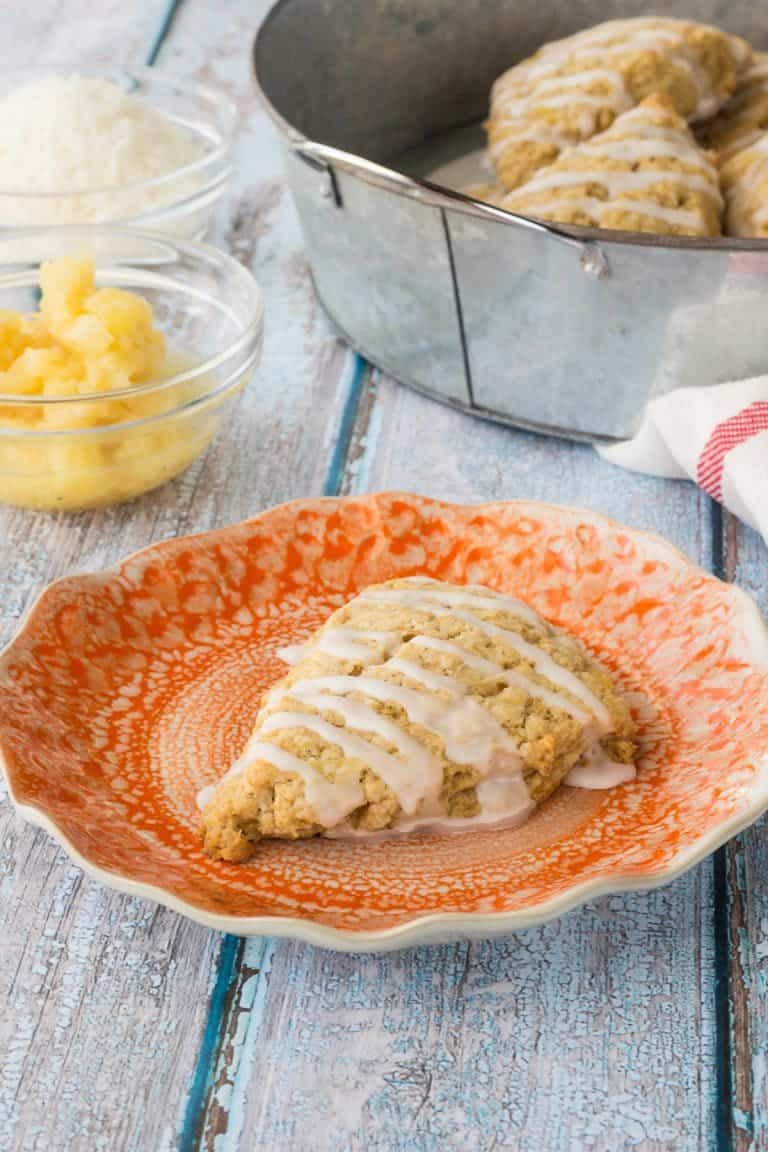 It helps that you can use the same basic recipe and swap in almost any ingredient you like to achieve the flavor profile you're after. And once you top them with a sweet glaze drizzle, you can't possibly turn away from the plate.
These piña colada scones use half whole wheat flour to make them heartier and add a bit of nutty texture. It works well with the shredded coconut and the pineapple bits. For the pineapple, I recommend using crushed pineapple instead of dried or larger fresh chunks. You might not get quite as much of a blast of pineapple flavor, but instead you get a subtle sweetness that is blended throughout the whole scone.
As for the glaze, you can skip it if you like, or swap the coconut milk or pineapple juice (or both) with delicious rum cream. It's a great addition if you're baking for an adults-only brunch.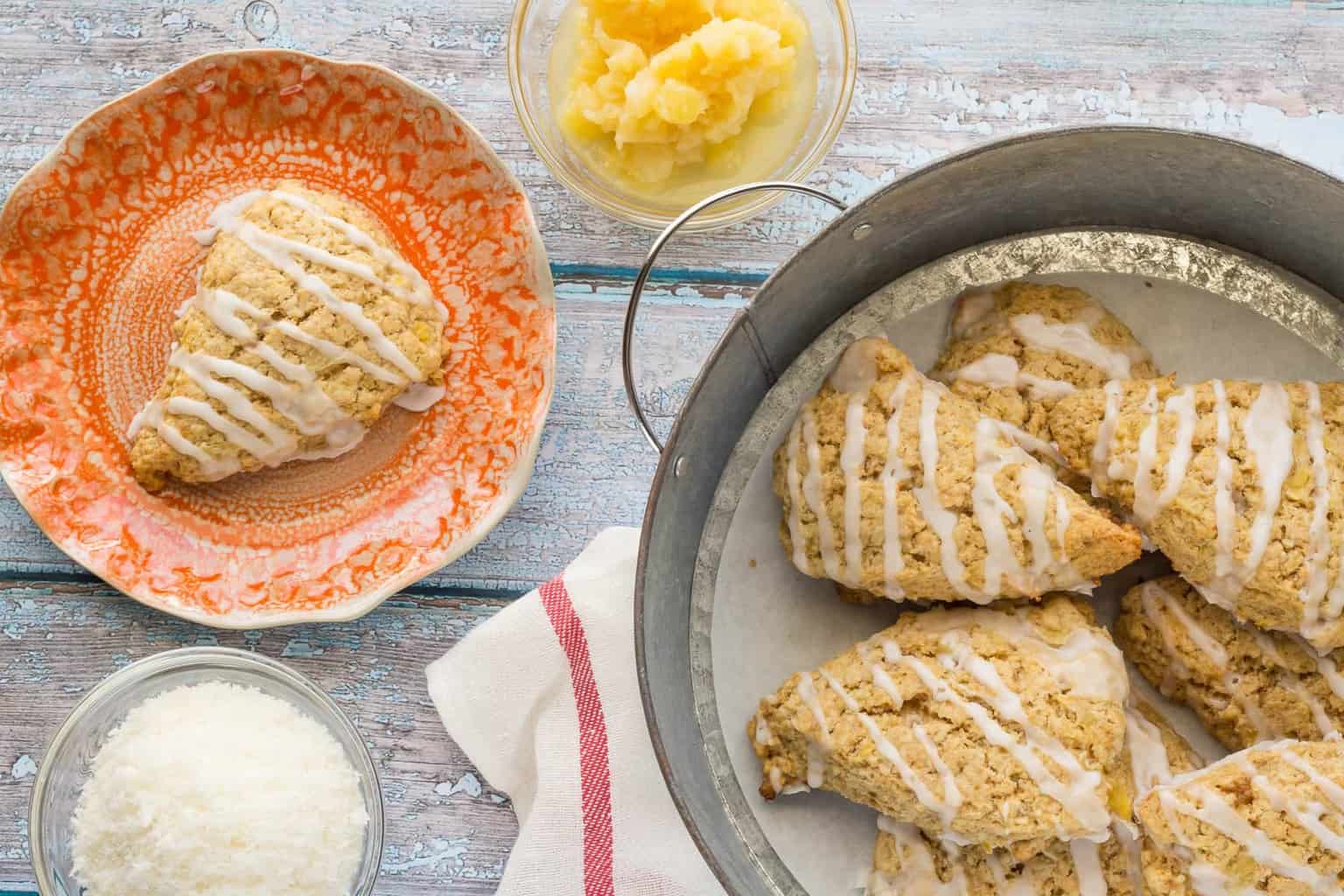 My son gave these two thumbs up even though he didn't even ask what was in them. That's just fine with me — in fact, it might make the baking victory even sweeter.