Carrot cake scones are loaded with carrots, plump raisins, and walnuts. They're just like the classic cake, but made for the brunch table!
Easter comes late this year, and somehow I still feel like it crept up on me. Because we live so far away, we don't have a big family gathering for the holiday.
That's why I like these carrot cake scones. They're a special treat that bring you all the flavors of carrot cake, but don't leave you with lots of cake leftovers to deal with.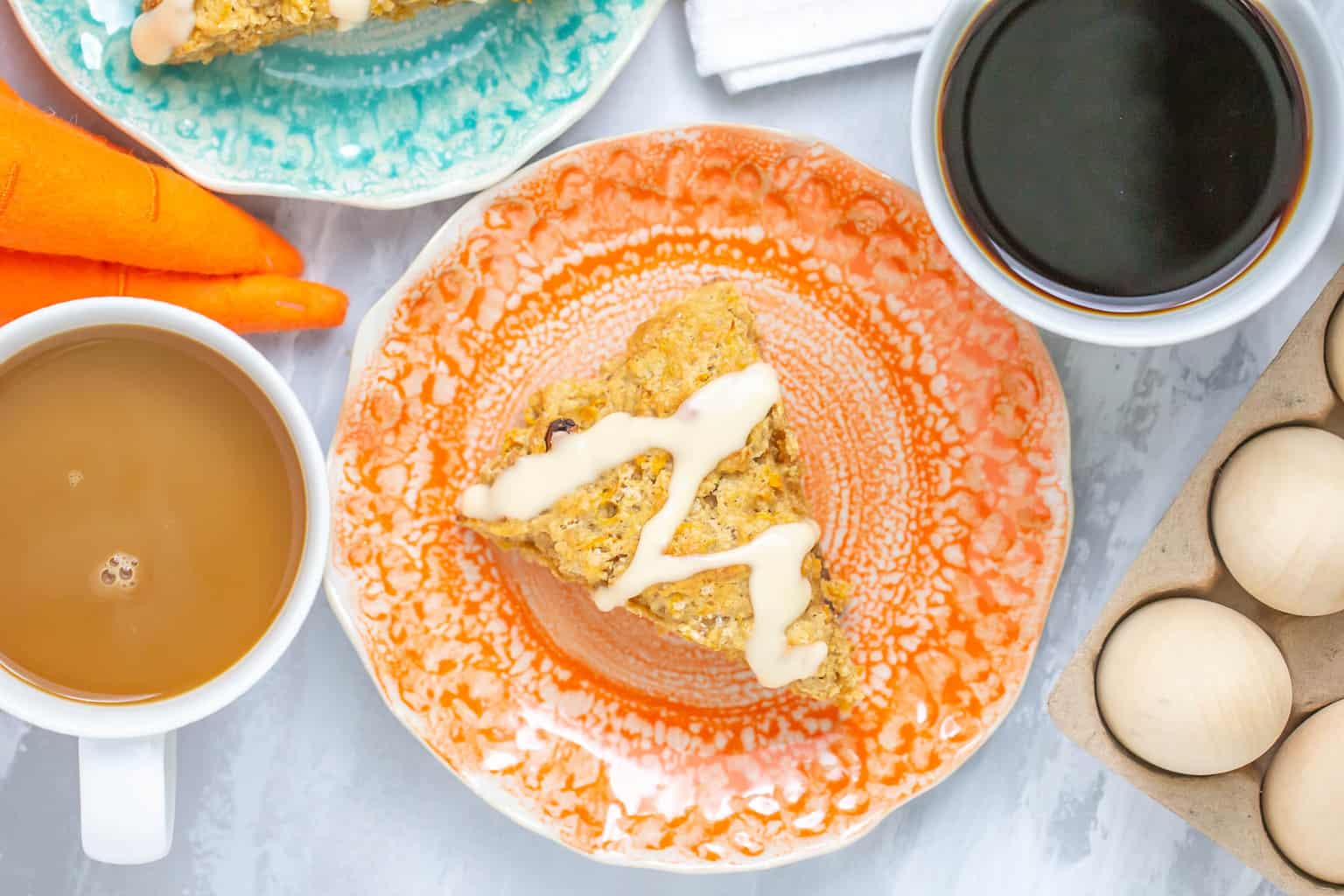 (Yeah, I know cake leftovers aren't a problem but if you also have small kids you probably don't have time for that situation.)
Scones are really easy to make, so we have them at my house quite often. Between cherry walnut scones in the summertime, pumpkin scones in the fall, and piña colada scones when I'm wistful for the beach, I'm set for every season.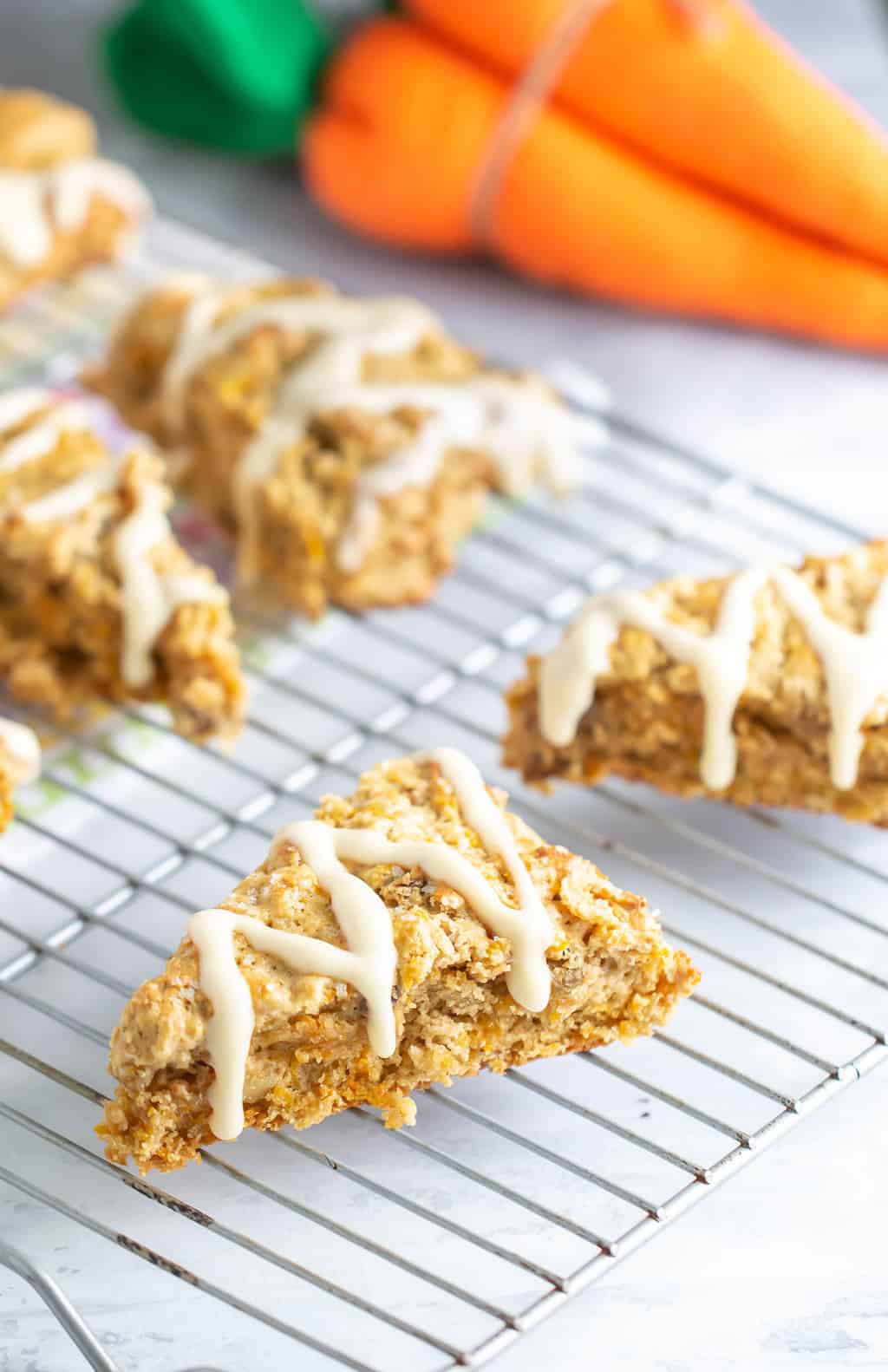 When it comes to making scones, the most important thing to remember is to not handle the dough too much. Just like when making pie crust, you want the butter to stay nice and cold to ensure a perfectly tender result.
This is why I use a
to blend in the butter rather than my hands. It makes fast work of the task and also keeps the butter nonuniform, which is what you want. Larger pieces make the scones flaky, while the smaller pieces add the tenderness. The best of both buttery worlds!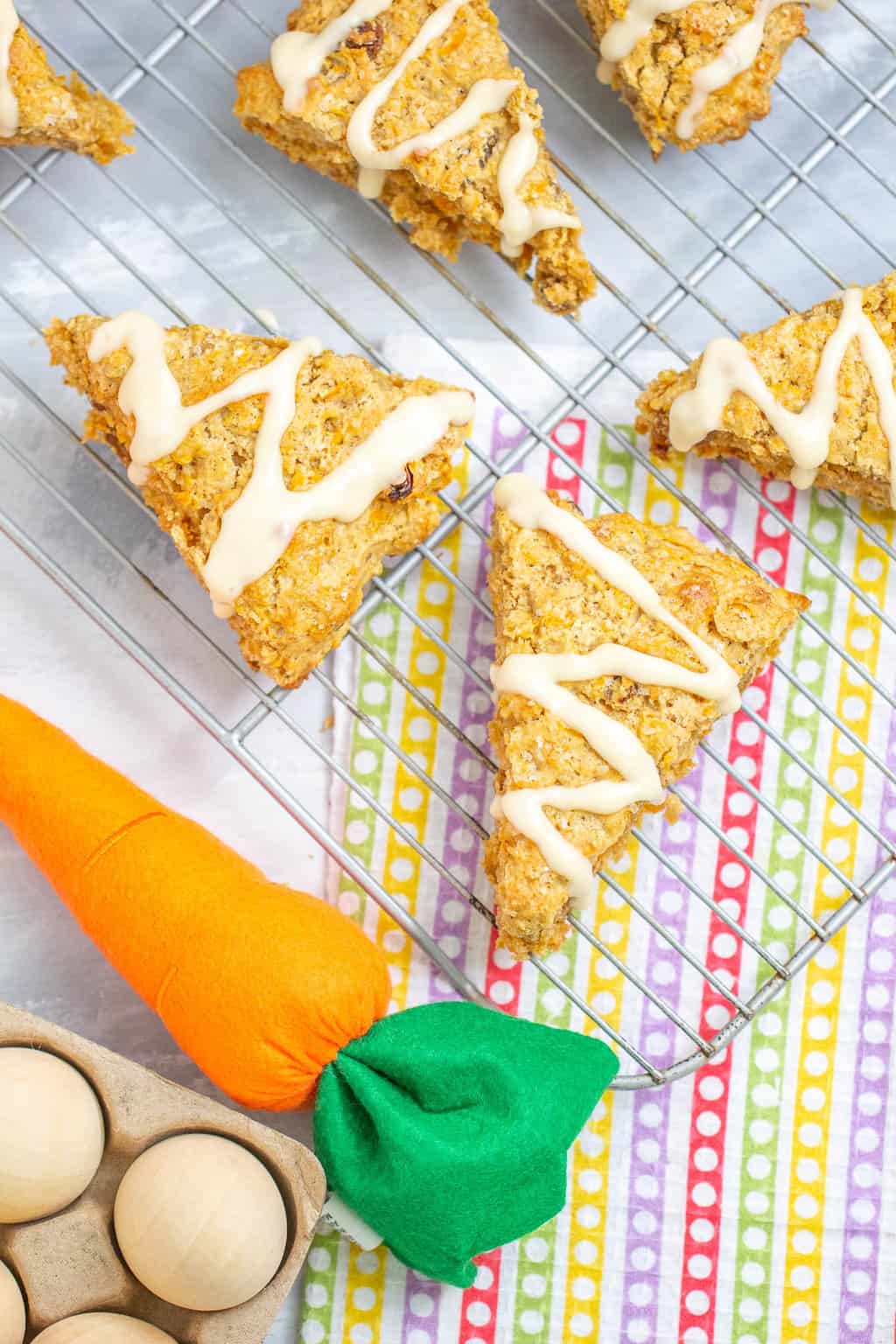 For carrot cake scones, you'll need some additional mix-ins from the standard scone. Be sure to only use fresh grated carrot — do not use the kind you find prepackaged at the grocery store! I also add raisins, nuts, and a few spices to the scones.
I like
best, as the milder flavor works really well with carrot. For the nuts I use walnuts, but pecans would also be good if you want a more pronounced flavor.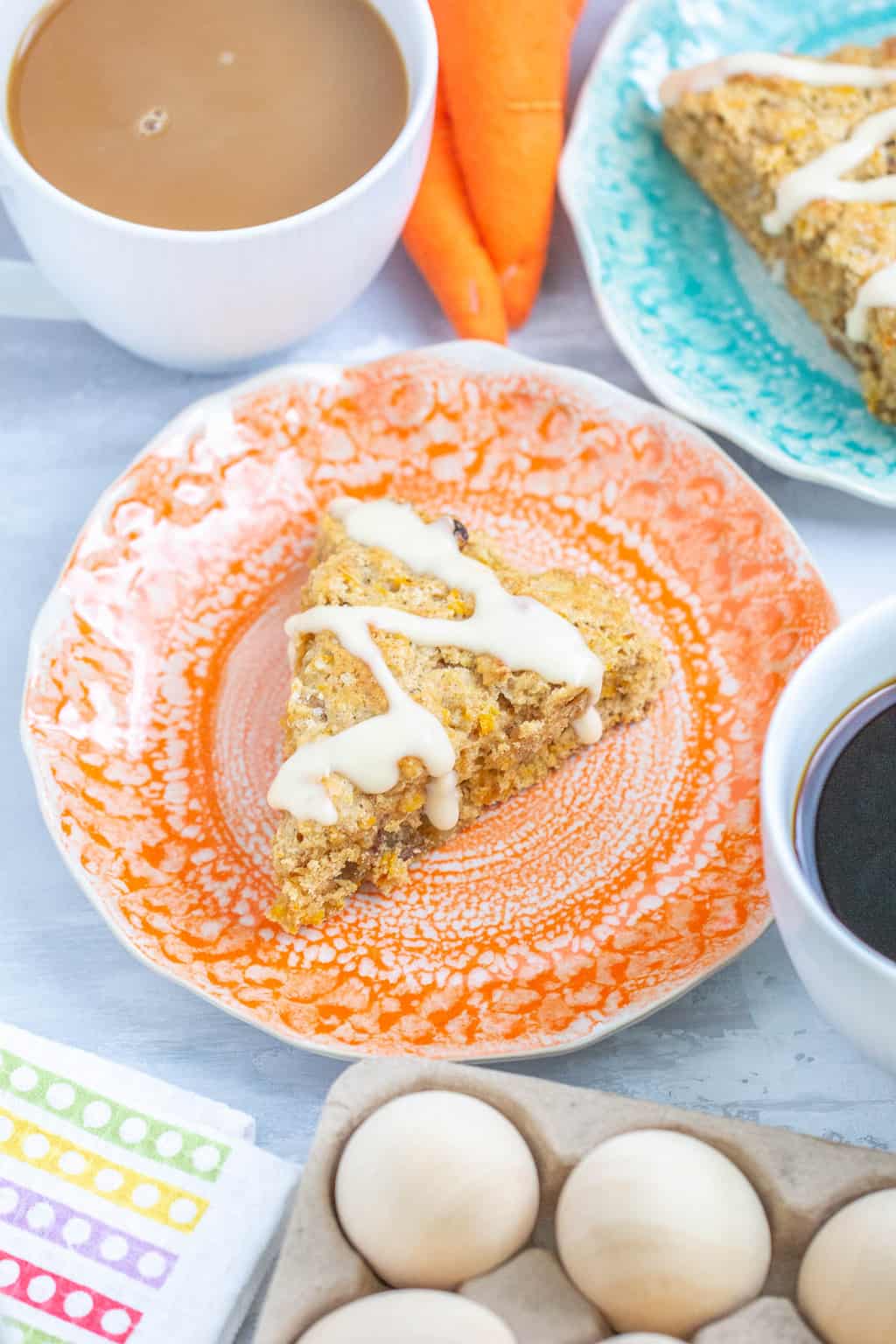 As I like to have scones for breakfast, I try to avoid making them overly sweet. I added a simple cream cheese glaze to the tops of the scones just for a hint of the classic cream cheese frosting taste. The recipe makes just enough for a drizzle, but you can easily double or triple the glaze recipe to coat the entire tops of the carrot cake scones.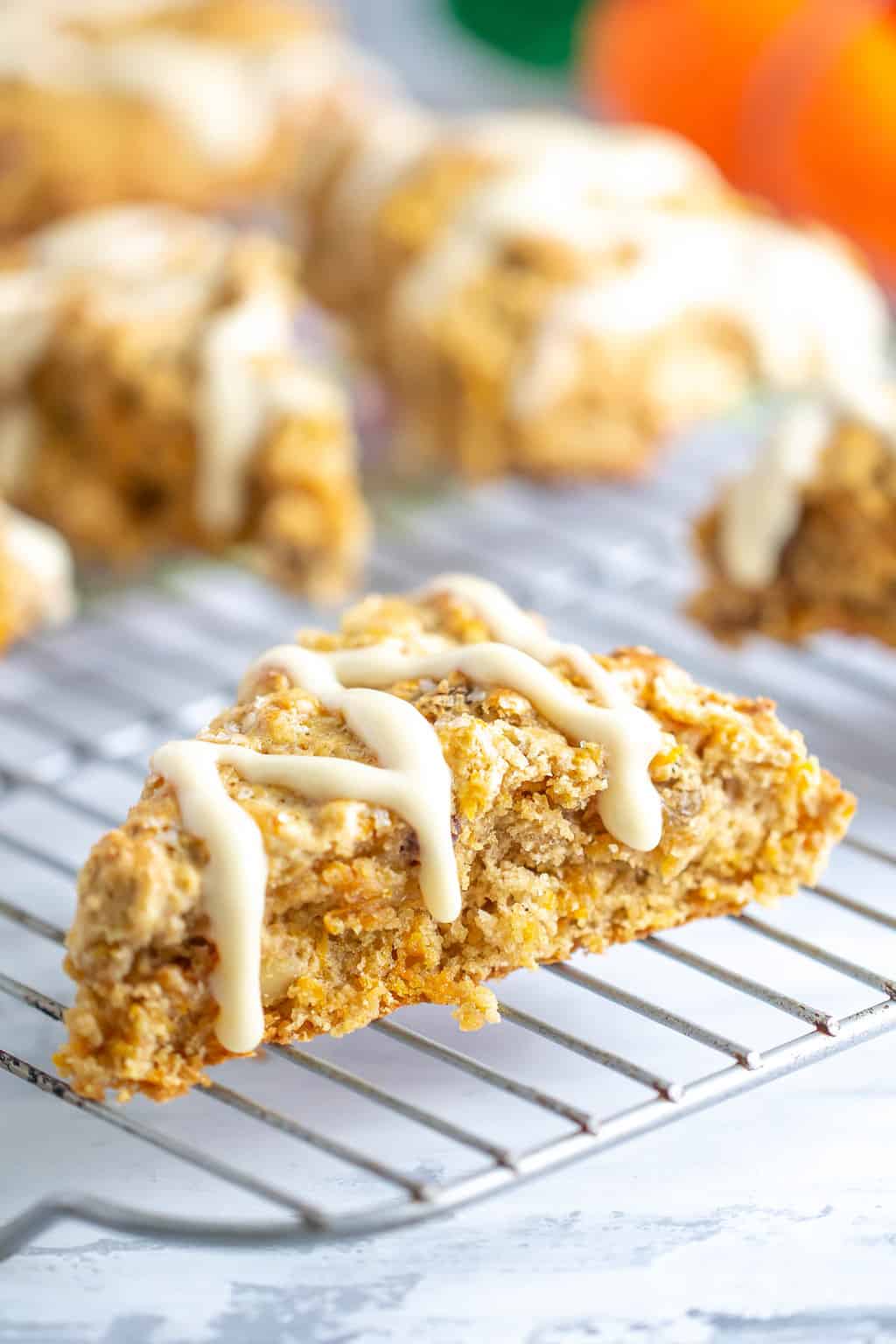 The carrot cake scones keep well in an airtight container for a couple of days — if they last that long!