A Jamaican Retreat: Eat, Love, Sandals
This post contains affiliate links. As an Amazon Associate, I earn from qualifying purchases.
Piña coladas and walks in the sand. Read about my Jamaican retreat with Eat, Love, Sandals.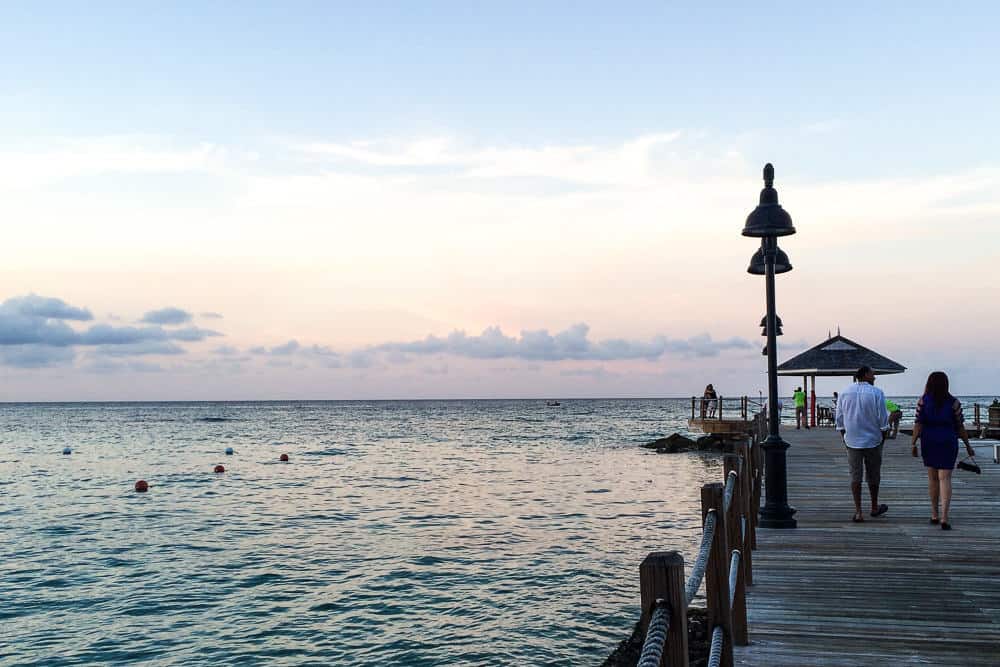 Last October I was lucky to attend a small blogger retreat at Sandals Ochi in Jamaica. While we had to provide our own airfare (and getting to Jamaica is surprisingly difficult, let me tell you), we received discounted rates from Sandals. I wasn't sure what to expect — after all, Sandals is known as a couples resort — but I was excited to get away for a few days and spend some time in the sun with old and new friends.
Ahead of the trip, our fantastic organizers Jamie and Kristan arranged for us to get lots of awesome stuff from their favorite companies. Everything we received was beautiful and useful, from snack packs to napkins to knives to shoes. Yes, we received a coupon to use toward a pair of Tieks, and I just had to find out for myself what the buzz was all about. Yes, I wear them all the time, though I will admit they took a few weeks of daily wear to break in properly and a few spots on the toes scuffed rather easily. Despite that, I have gotten quite a few comments on them and I plan to eventually buy another pair (this time the fabric version).
Thanks to all the companies who sent out products to us!
Kendra Scott | Graze | Tieks | SugarWish | Heirloomed | New West Knife Works | It! Cosmetics
Nielsen-Massey | Sweets and Treats Boutique | Minted | Fiestaware | ProFlowers
Inkspot Workshop | Partners Crackers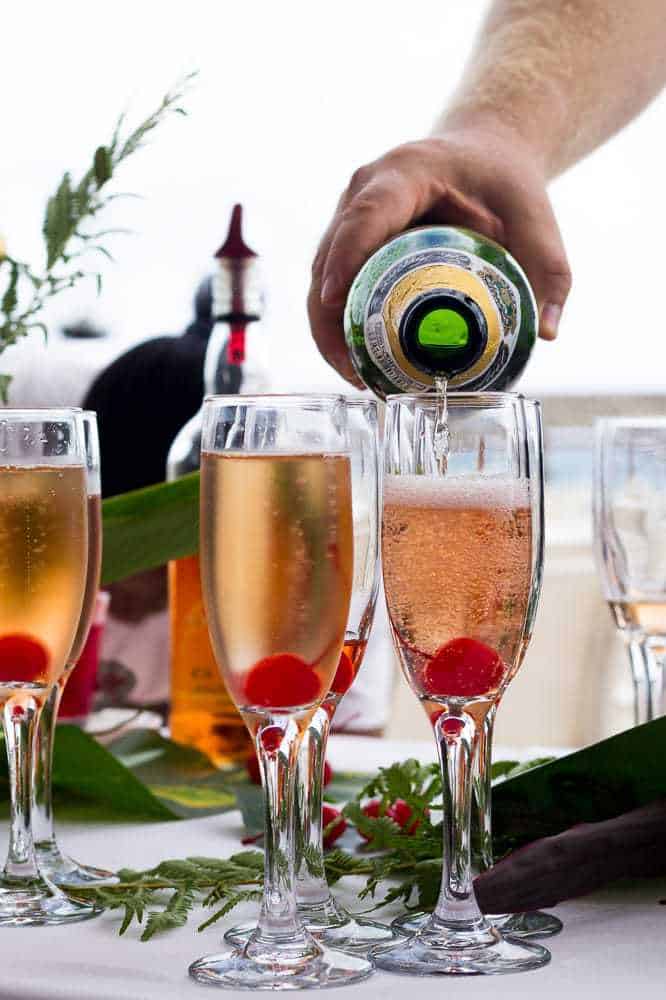 Our first night we checked into our huge suites — we each had our own suite in a four-plex, with a king-size bed, small kitchen, living room, patio, and shared pool, surrounded by lush vegetation and the calming music of insects and frogs — and then met up with the rest of the gang for introductions, cocktails, nibbles, and a twilight dinner. It was too dark for photos, but I had my first taste of conch and loved my goat stew.
The next morning I was up early because that's just how I am when I sleep incredibly soundly, apparently. I headed down to hang out by the water before our breakfast, and though I was sweating through my clothes before 8 AM, I loved the peace of the morning.
At breakfast we were treated to a demonstration of a traditional Jamaican dish, saltfish and ackee. Ackee is a fruit related to the lychee, but resembles scrambled eggs in color and texture. The two are cooked together with veggies for a unique breakfast. It wasn't to everyone's tastes, but I liked mine, as well as the bammy (cassava flatbread) and Johnny cake.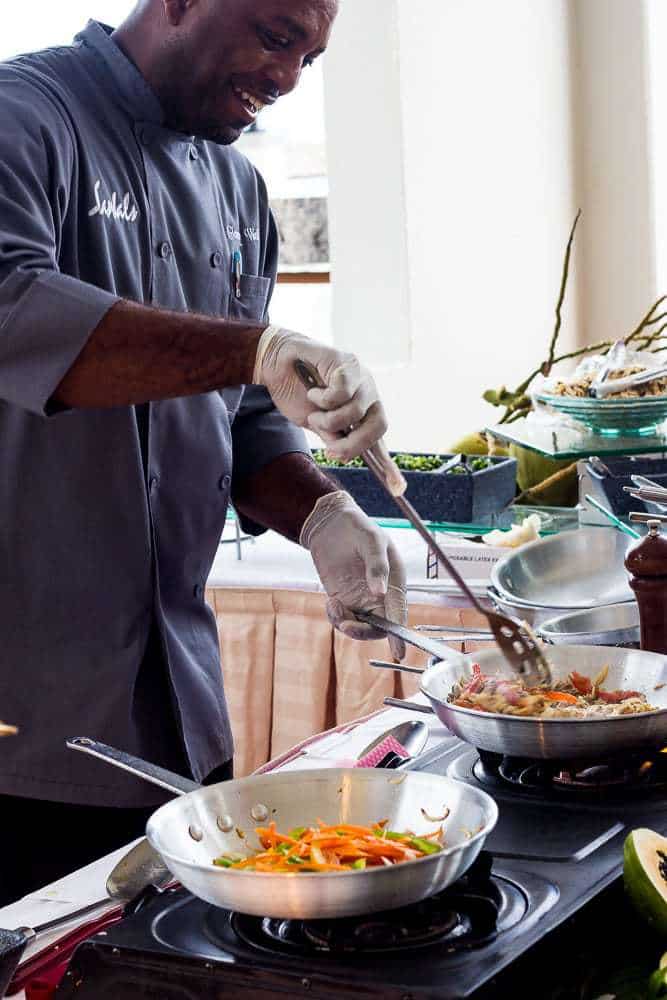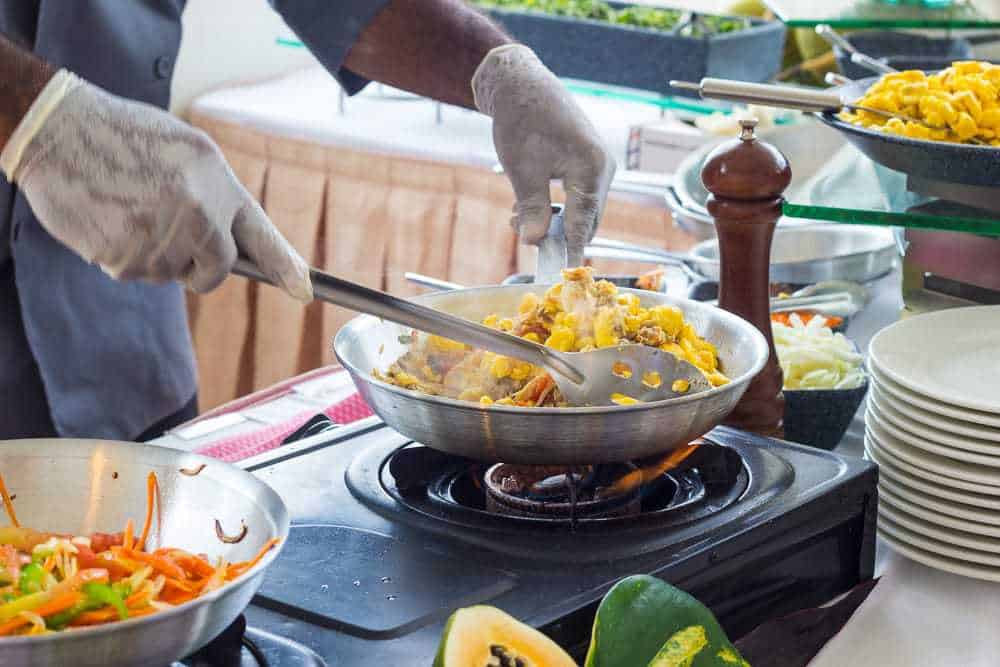 Part of the goal of the trip was to learn from our fellow bloggers, so we headed into an air-conditioned space to chat. Perhaps my favorite conversation of the weekend, we discussed what was the best thing we've ever done for our blogs.
After that we had free time, so most of us went to lunch and tried the restaurants at the resort. Obviously, cocktails were also at hand, and we enjoyed piña coladas with blackened fish tacos.
The beach was next on most people's agendas, so we changed and went in search of a good spot in the sand. Unfortunately, here is where a big problem at Sandals revealed itself. While there were enough chairs, there were definitely not enough clean towels. By 2 PM the clean towels were gone, and while a few of us managed to flag down an attendant to get some, others were out of luck.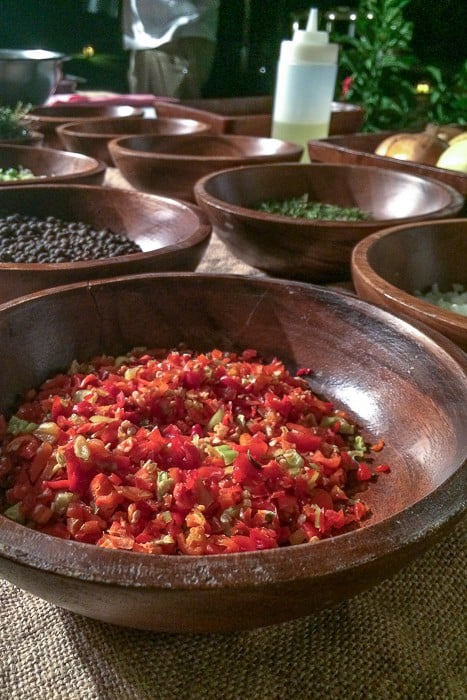 For dinner we all met up at the Jerk Shack for a hands-on cooking lesson in making jerk seasoning, fish packets, and fritters. We then ate the fruits of our labor, in the traditional way of digging right in with our fingers. The dinner was also paired up with some great cocktails created with Appleton Estate rums.
After the dinner, we headed over to the pools for a chocolate party. We all got a few nibbles in before we escaped the crowds in favor of hanging out with our own group. I can only imagine what the couples (who had definitely been partaking in the alcohol-included portion of the resort) thought about our little clan.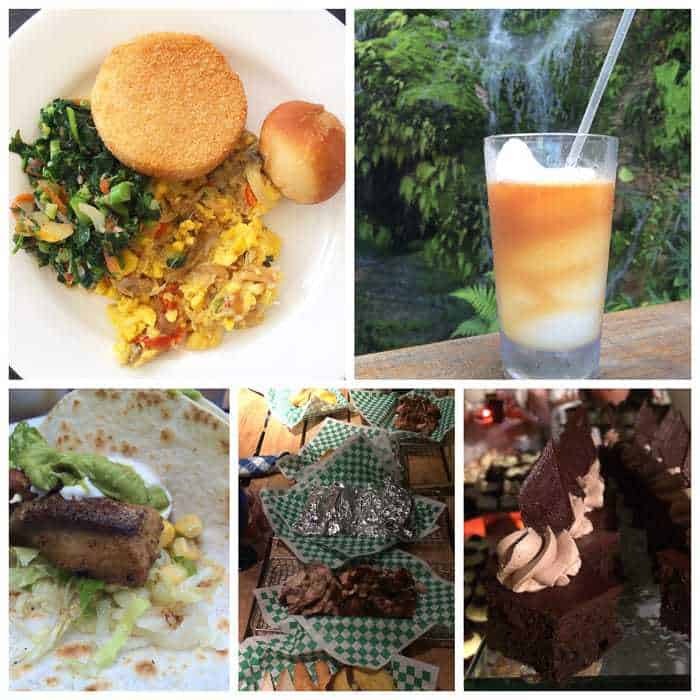 Quiet, down time provided some of the best moments on the trip, as we relaxed by the pools or chatted over breakfast. While I didn't get to connect with everyone as much as I would have liked, I loved having the opportunity to have a real conversation with friends I only get to chat with every two years or so.
Plus, a pool with a fire pit? Come on!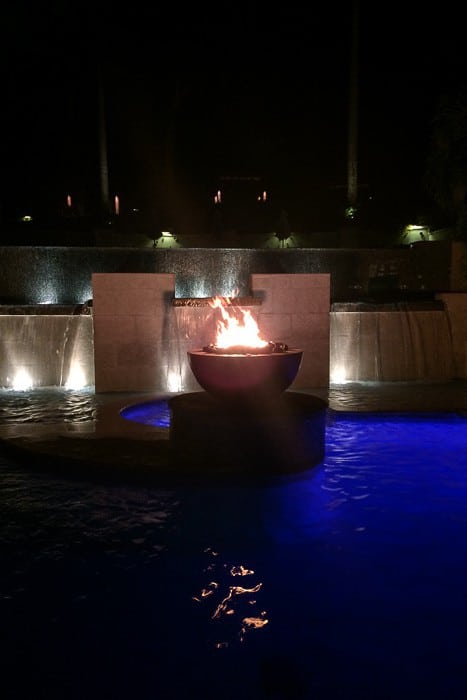 Early the next morning a handful of us headed to beach yoga with an incredibly delightful instructor named Maji. Though the moves were not intense, the sun and humidity ensured plenty of sweating, and it was lovely to start the day listening to the sounds of the water and Maji's calming voice guiding us through our mental gardens. If you ever have the opportunity to take a beach yoga class, do it!
After class we headed to breakfast, after which we chatted about blogs, syndication, SEO, and ads. My breakfast of waffles with fruit compote (and plenty of Jamaican Blue Mountain coffee) got me set for the journey ahead.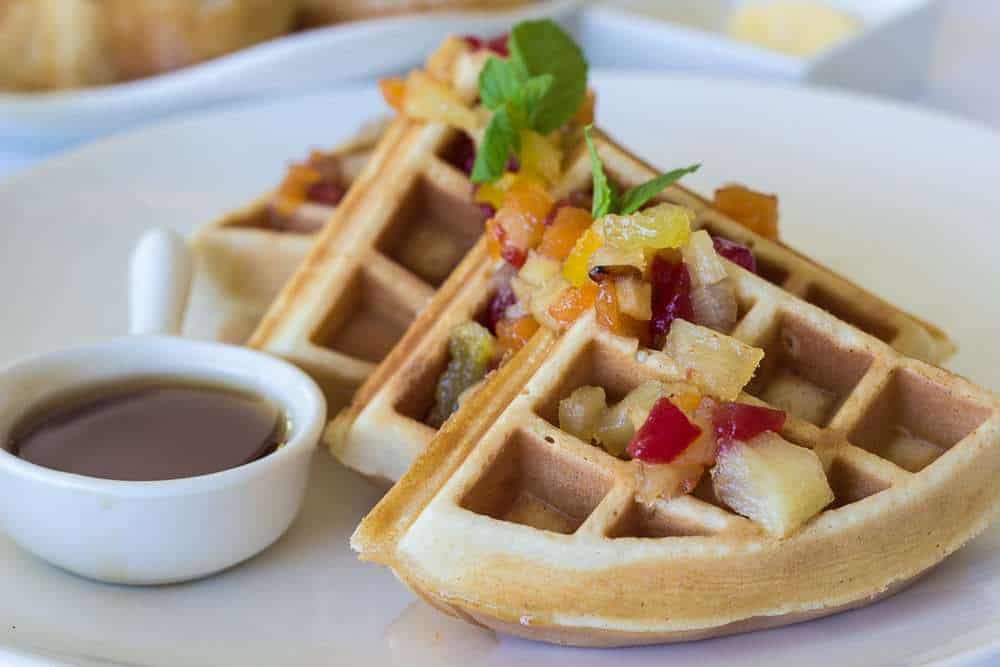 One of the reasons I was excited about this trip was the opportunity to give back to the community. The Sandals Foundation works with schools and other organizations on the islands where their resorts are located. We packed supplies in our suitcases and visited the Seville Golden Preschool in St. Ann, a short drive from the resort. Along the way, Lyndsay, who works with this school and others in the area regularly, told us about the children and the newly built school.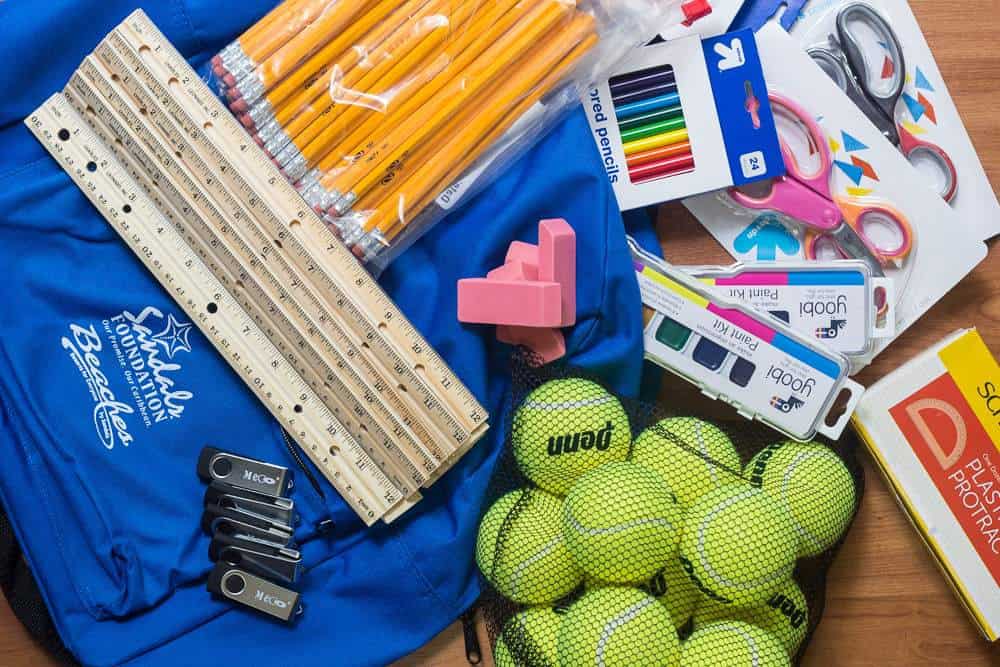 The fact that we were visiting a (comparative to what we know in the US) very poor school while also enjoying an all-inclusive resort was not something we did not think about. We are very privileged to do what we do, and it was immensely humbling to see the children's eyes light up at new boxes of crayons or a sticker. While some might scoff at us even being there, as my friend Amber says, Kindness is kindness.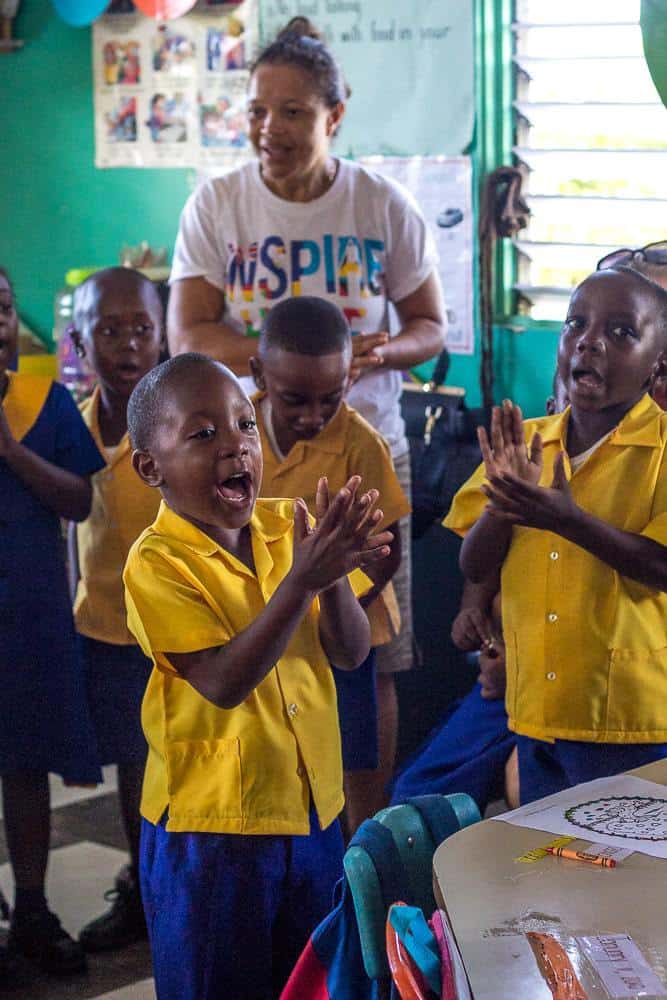 We read sang, read books, colored, and showed the kids photos of our own children. These kids are sweet, funny, and the fiercest huggers. We left the school with bittersweet hearts. If you'd like to donate to the Sandals Foundation, which provides supplies, uniforms, teachers' wages, facilities, and more to areas where Sandals has resorts, please visit the Sandals Foundation website.
That night we had a farewell dinner at the French-themed restaurant at the resort, and then headed to The White Rabbit, a speakeasy with Prohibition-era cocktails.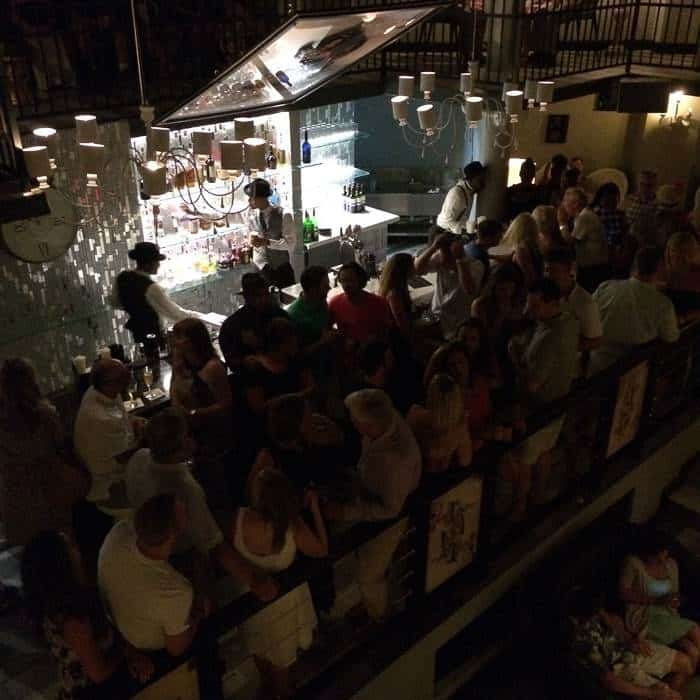 Considering my love of cocktails and bartenders in vests, it was a shame we didn't visit the bar until the last night. To cap off the atmosphere, an amazing live singer was there performing songs from all eras. I would have stayed all night if packing and getting on a plane the next day wasn't an issue.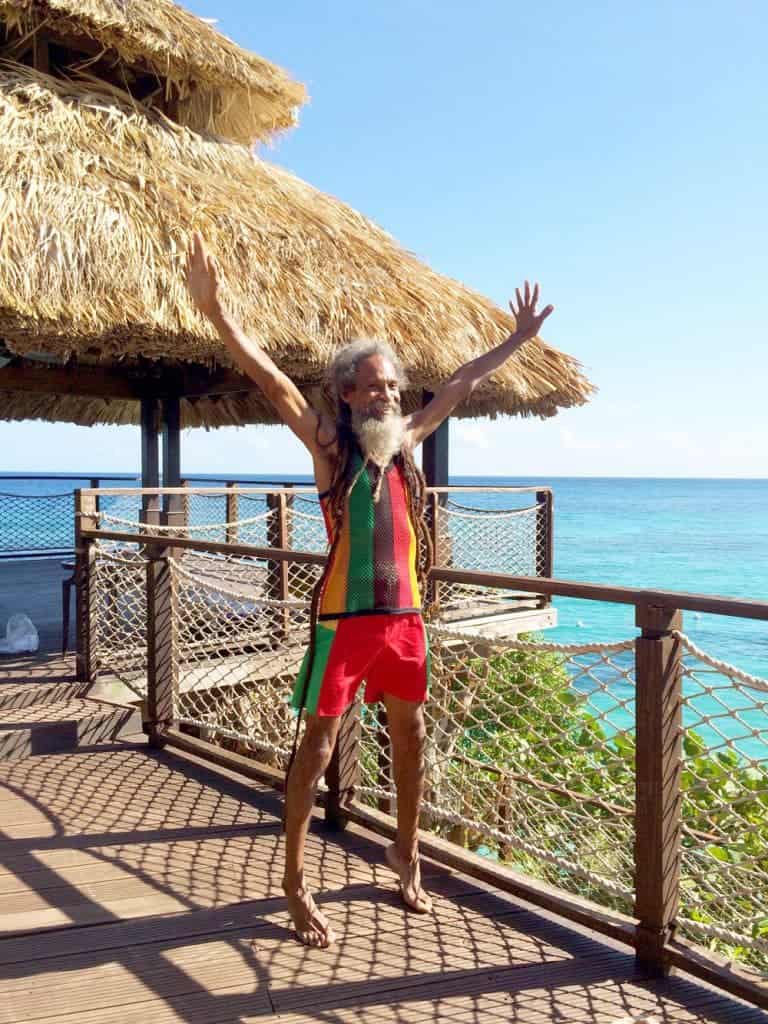 It was wonderful to be able to relax for a few days and enjoy the island life, as they say. Overall, Sandals did a great job trying to cater to a group of discerning food bloggers, and I felt like I learned a lot connecting with my peers. Sadly, one of those peers, Joan of Chocolate, Chocolate, and More, passed away suddenly just a few weeks after we returned home. Her huge smile and incredible enthusiasm for all the things in her life made us all immediately love her, and even though many of us had only just met her for the first time in person, we miss her very much. Her blog is still being run to provide income for her children, so please visit.
Thank you to everyone who helped make this vacation special.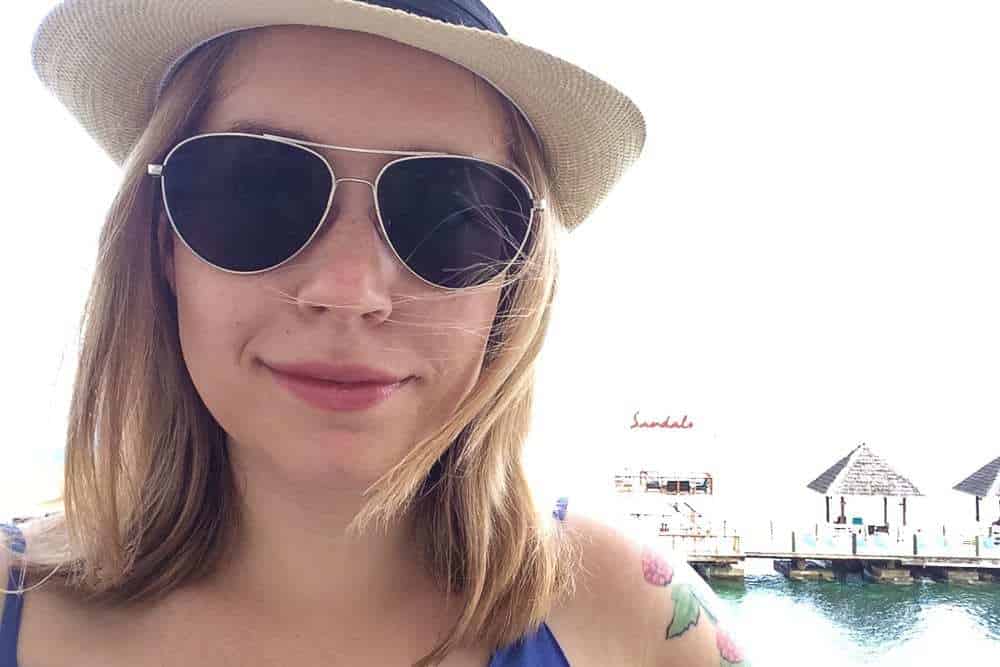 *Note: Sandals does allow same-sex couples at their resorts, and has since 2004.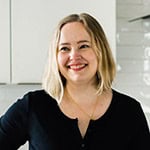 About Megan
I focus on fresh ingredients and easy methods, with spins that keep meals interesting. Dinnertime shouldn't be stressful or complicated, and I'm here to help you enjoy the time spent in the kitchen. Read more…