11 Places to Go in Charleston
This post contains affiliate links. As an Amazon Associate, I earn from qualifying purchases.
Planning to visit Charleston? Here are 11 places I recommend you check out when you head to the Holy City.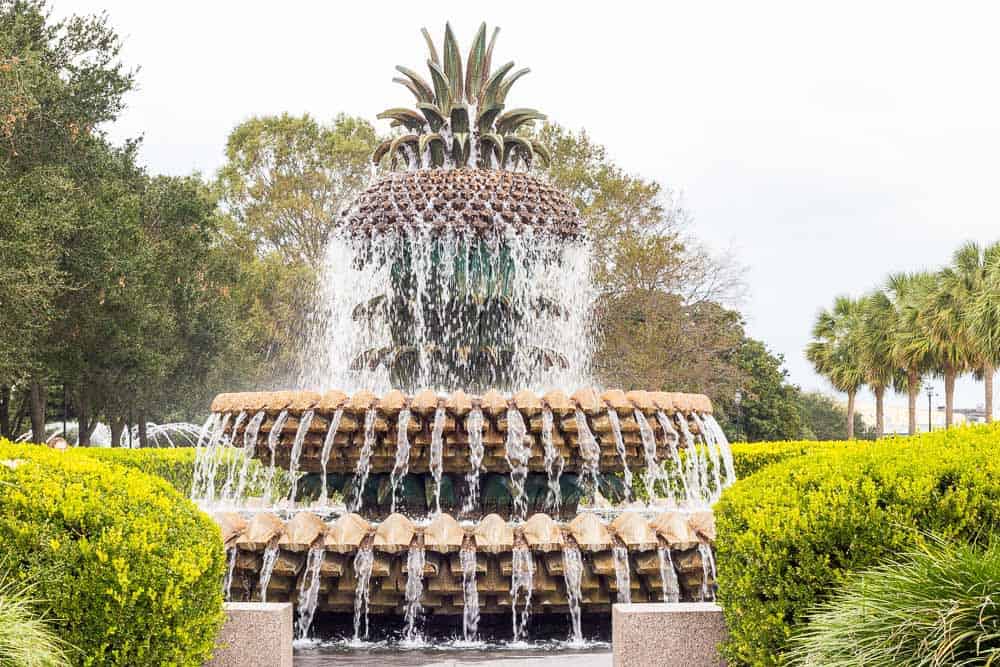 Charleston isn't necessarily a place one would think of for a solo vacation. Most of its tourism is centered on a booming wedding industry, thanks to lush scenery, a bevy of historic homes, and Southern-charm nostalgia.
Beyond tourism, Charleston bustles along, with college campuses, the aircraft industry, and currently, lots of construction. Tourism has brought gentrification to much of central Charleston — it seems like every third house is being renovated. Houses have been turned into restaurants and businesses for years, and the trend only continues as more and more attention is paid to this intriguing city.
I've been to Charleston a few times now, and each visit has me wishing I could spend more time there. There's quite a lot of history to learn and take part in, from tours of museums and plantations to listening how the sweetgrass weaving tradition is handed down among Gullah families.
Here are my recommendations for the next time you're in Charleston.
Pineapple Fountain and Waterfront Park – This park runs along the edge of the downtown district and provides a great view of the harbor and Ravenel Bridge. Perfect for a stroll or picnic lunch, the park is a favorite and you'll find many people taking their photos in front of the iconic fountain. Bonus, Rainbow Row isn't far off. 1 Venue Range
Brown's Court Bakery – Brown's Court is putting out some of the best pastries in the city, from super-flaky almond croissants to perfectly soft and chewy Twix cookies. Grab a brick-size krispie bar for your kids. 199 St. Philip Street
Feathertop (now CLOSED) – You know those meals you sometimes have that prompt you to pause after each bite just to prolong it? That was my experience at Feathertop. I went in for a late lunch and despite being the only person in the place, received a stellar meal that is making my mouth water as I think about it. A tomato-ricotta salad with chia and pickled basil seeds, people. I know it sounds impossibly hip and ridiculous, but it worked. 23 Ann Street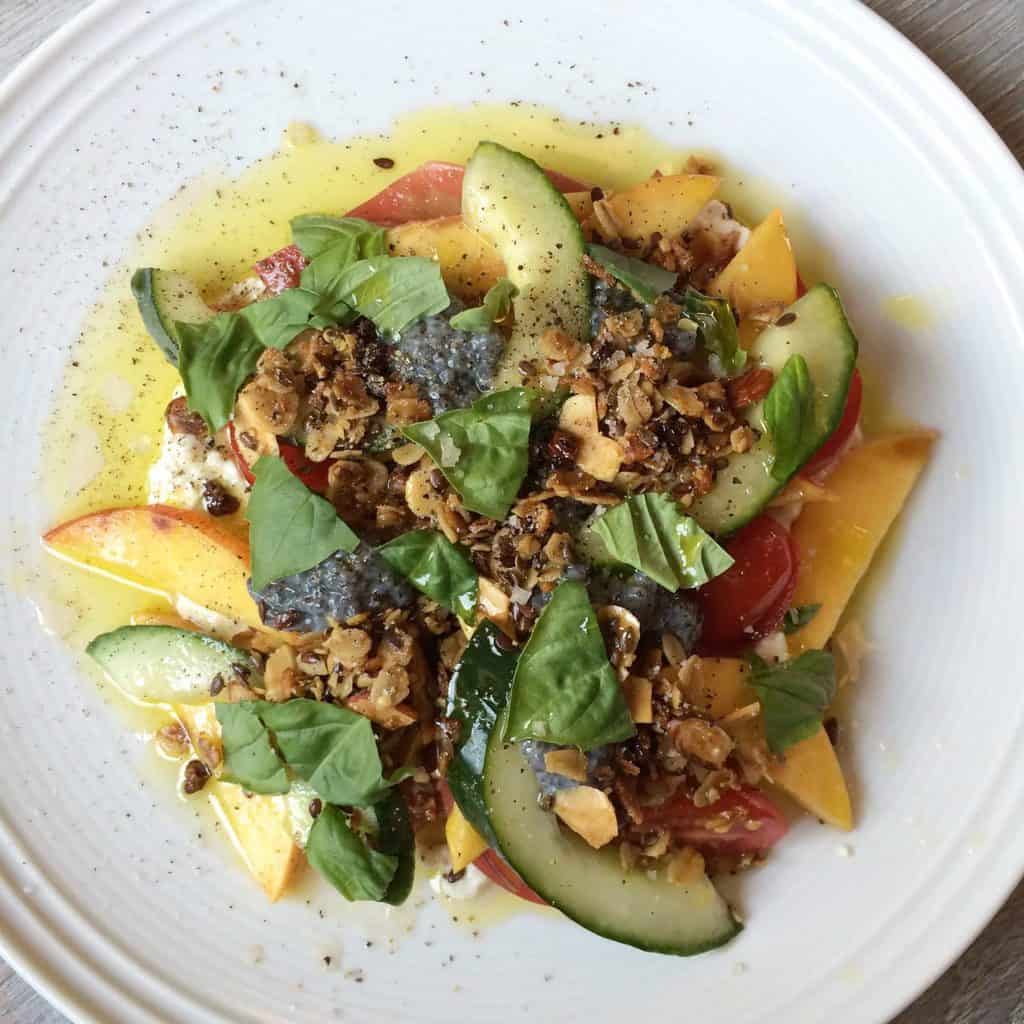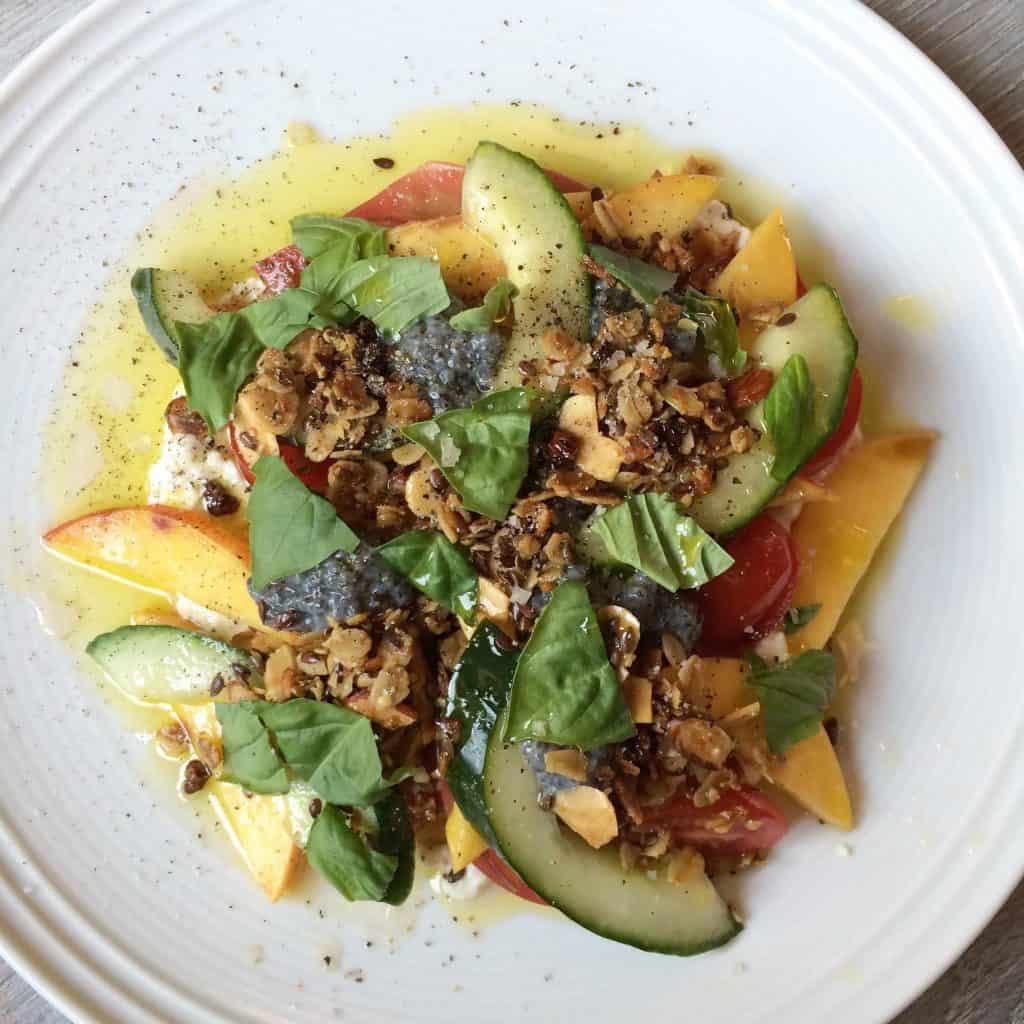 Hannibal's Kitchen – You want soul food, you go here. Before I visited Charleston the first time, I researched where to eat, and lots of places pointed me here. I plowed through a huge plate of crab rice and the best greens I've ever had. Put away your damn phone here and eat. 16 Blake Street
Artisan Meat Share – In the mood for a heaping pile of meat on a bun? This is the place. I actually ran into this place while looking for something else, and couldn't believe my luck. This shop, which started as a CSA-like spot for meat, is a dream come true for non-vegetarians. Besides, anything with 'nduja on the menu automatically has my vote. 33 Spring Street
Charleston Tea Plantation – Out on Wadmalaw Island sits the only North American tea plantation. Take a trolley tour through the growing tea plants, check out the greenhouse, and then do the factory tour to see how it is all processed. While this isn't a tour for everyone, as a tea drinker and dabbling gardener I loved it. 6617 Maybank Highway, Wadmalaw Island
Prohibition – Craft cocktails have been the thing for a while now, so it's nice to see a place that doesn't try to bite off more than it can chew, and instead does a few things and does them well. Prohibition focuses on seasonal ingredients, house-made infusions, and good food. It's also a place a solo traveler can go, be greeted warmly at the door, and not be bothered by skeevy guys while sitting at the bar.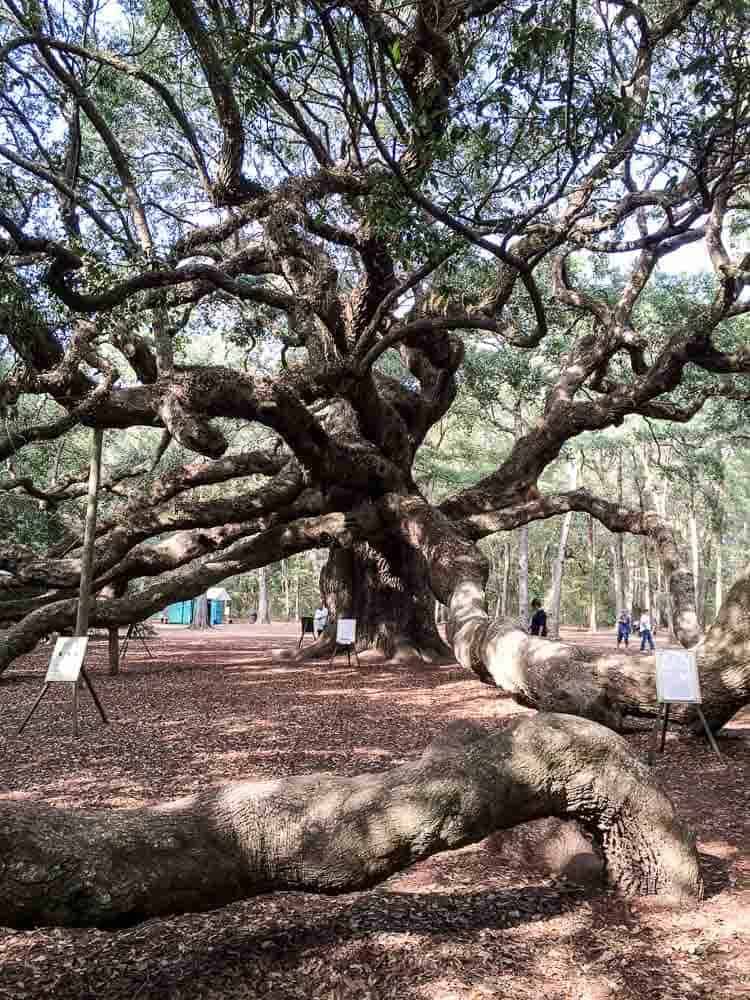 The Angel Tree – If you've rented a car to head to the tea plantation, stop by the Angel Tree, one of the country's oldest live oak trees. It might not seem like much to go visit an old, large (the longest branch is 187 feet) tree, but hey, you're only going to live to about 97, so this tree's going to beat you. 3688 Angel Oak Road, Johns Island
Glazed Gourmet Donuts – Some people travel and look for the best cupcakes. Ever since Bluebonnet Baker and I ate our way through NYC, I look for the best donuts. With fresh flavors using house-made jams, herbs from the garden, and more, these donuts are totally worth it. Plus, they're open late night Friday and Saturday for your post-drinking snack. 481 King Street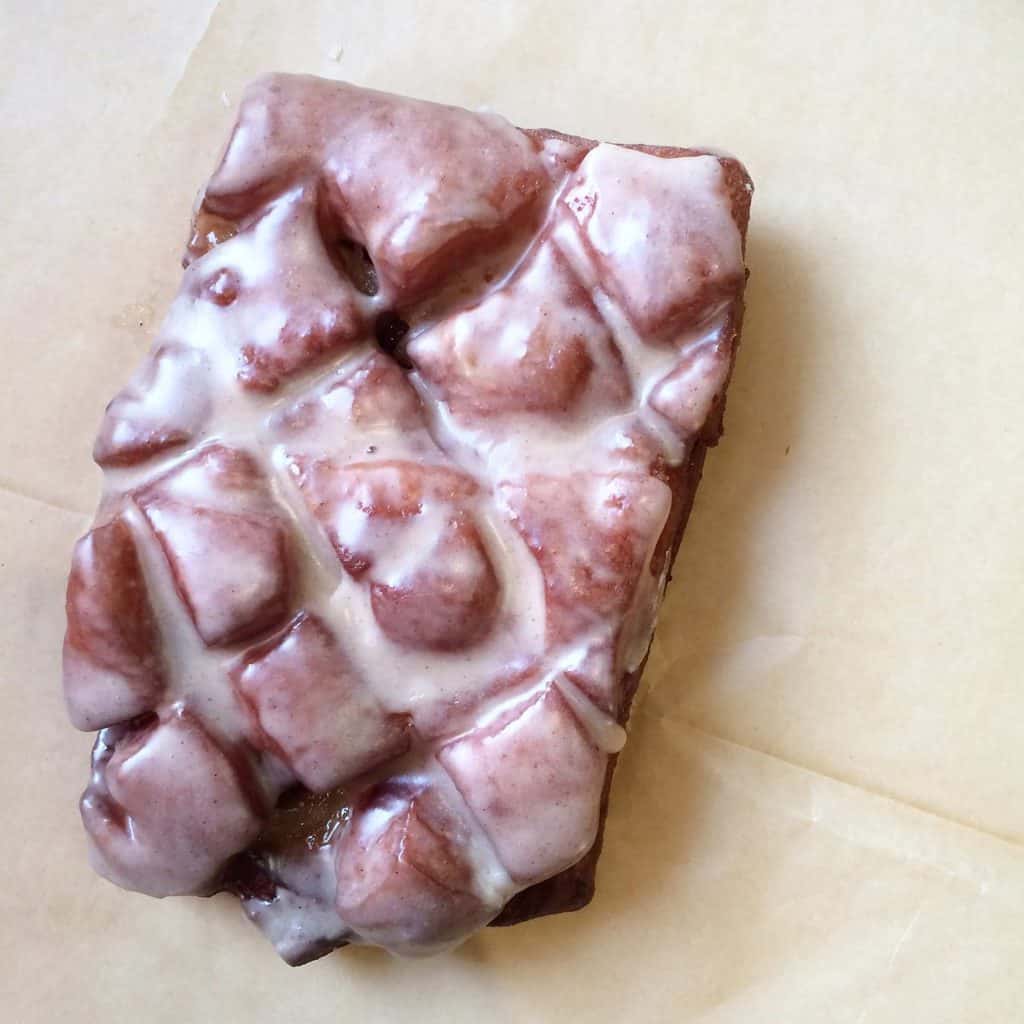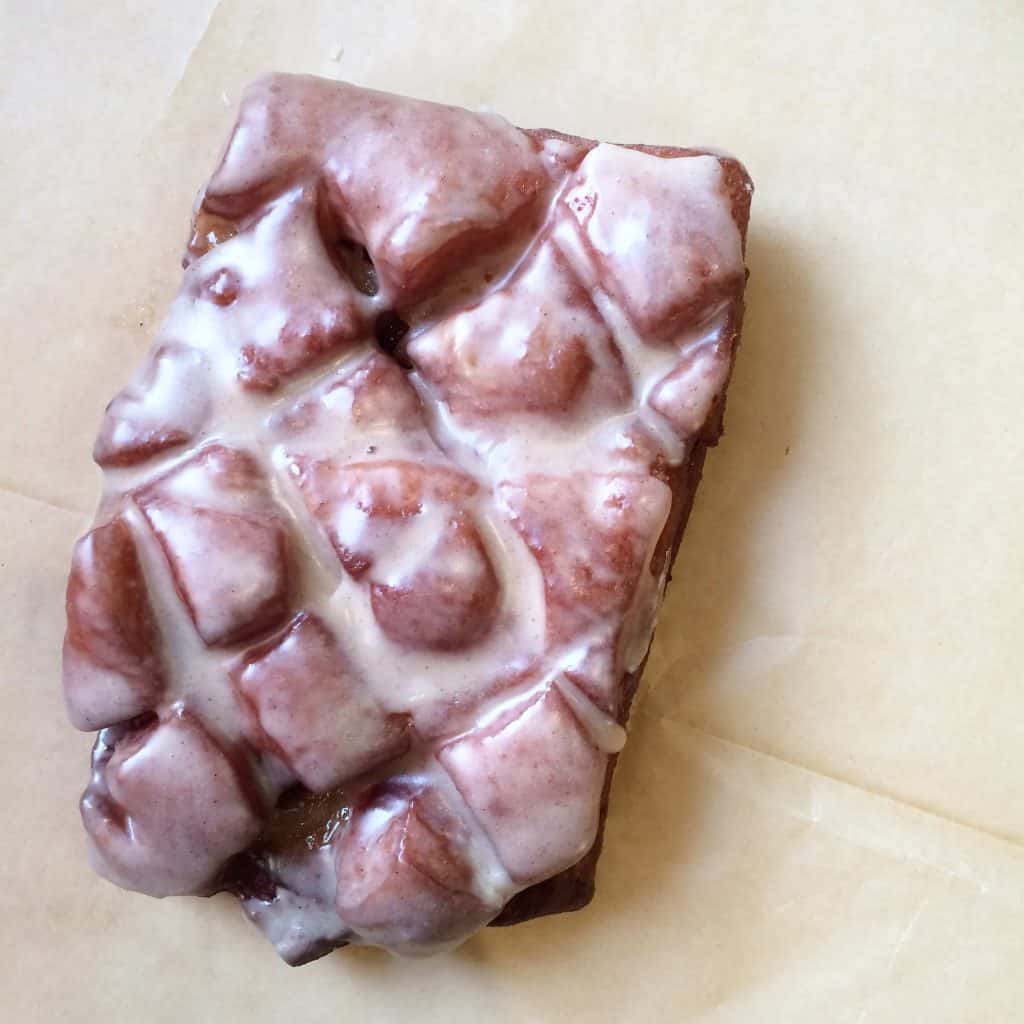 Hominy Grill – Looking for comforting Lowcountry classics? Hominy Grill has been serving it up for breakfast, lunch, and dinner for 20 years. It might not be as showy as some of the food touted in Charleston lately, but you'll come away with a full belly and an appreciation for the simple things, like a well-made biscuit. 207 Rutledge Avenue
The Bar at Husk – Reservations at Husk fill up quickly, so if you didn't plan ahead, put your name on the list and then slip next door for a cocktail and a bite. After you devour one of their signature burgers along with a bourbon-based cocktail, you won't even notice when your table opens up. Next door to Husk, 76 Queen Street.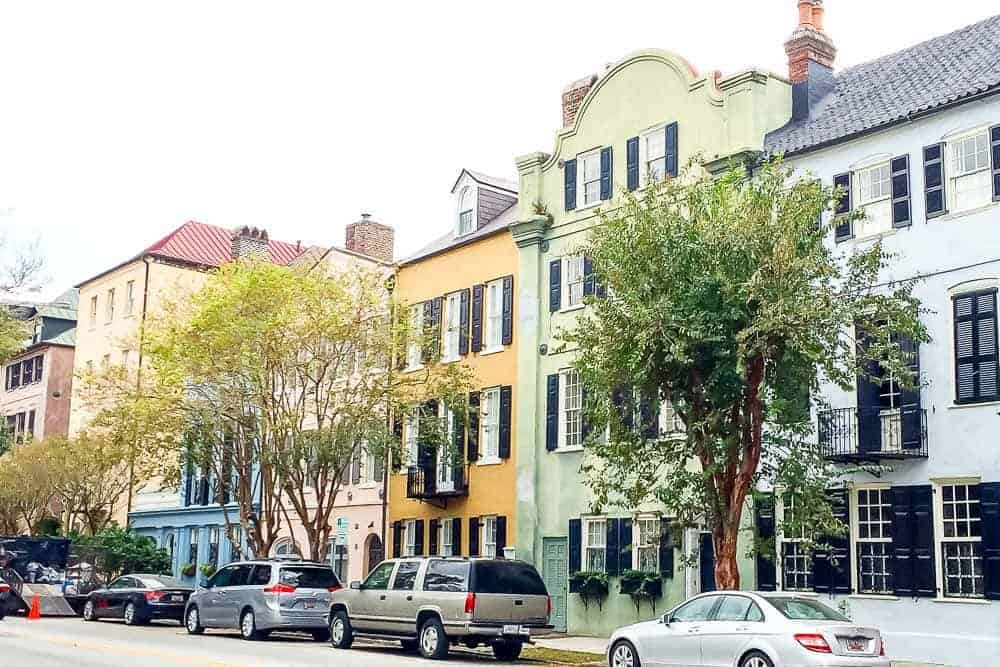 These are just a few of the places I hit up. If you go to Charleston, try to step a bit outside your comfort zone and the shiny shopping district of King Street. You'll be glad you did.
Where do you go in Charleston?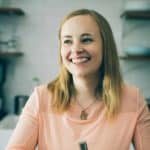 About Megan
I focus on fresh ingredients and easy methods, with spins that keep meals interesting. Dinnertime shouldn't be stressful or complicated, and I'm here to help you enjoy the time spent in the kitchen. Read more…