Roasted red pepper quiche is baked in a puff pastry crust for ultimate flakiness! It's a great addition to your brunch.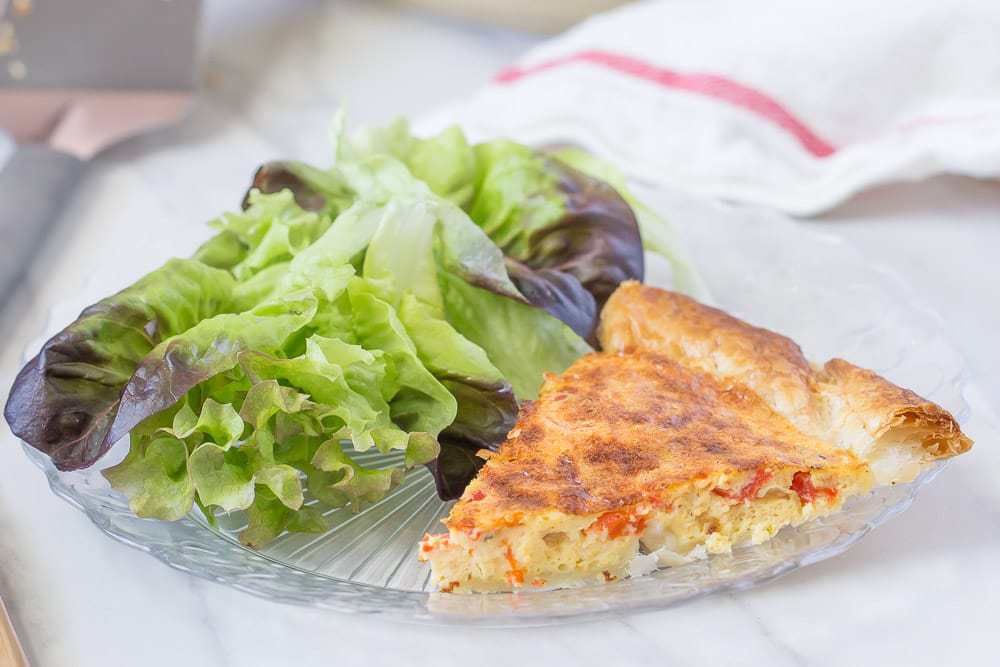 I discovered a few years ago that despite being an introvert, one of the things I love is throwing parties and planning events. There's something about feeding other people that makes me tremendously happy, and the bigger the better, right?
I tested that theory in February with a Galentine's Day brunch. I've always wanted to have one, so I basically invited every woman I knew, and encouraged them to invite others. It could have been a disaster, but as most things do it worked out to the perfect amount of people.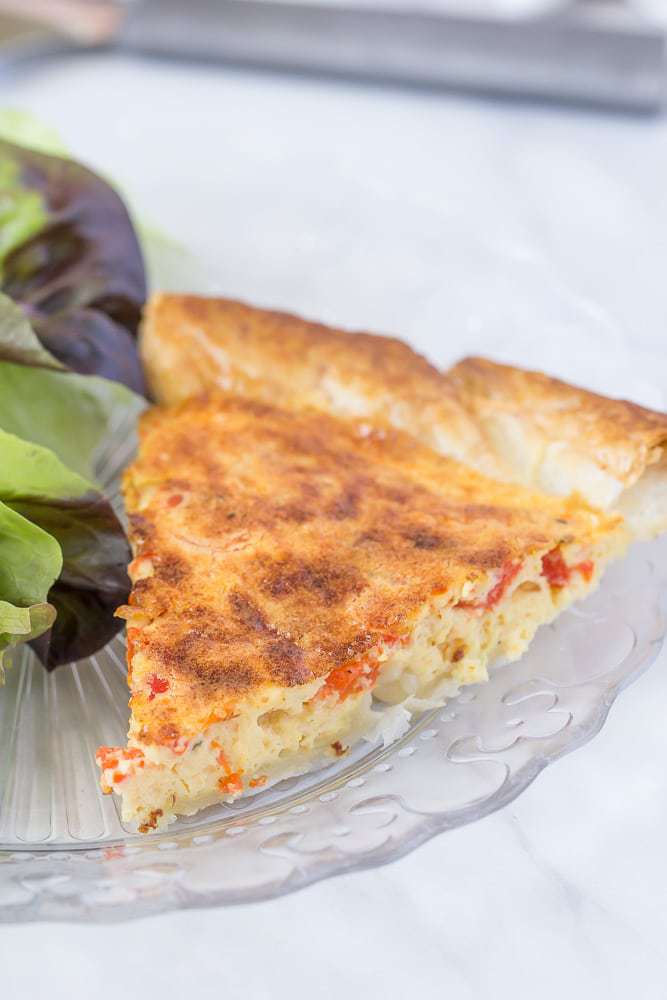 Waffles were on the menu of course, but I also wanted to make sure we had some savory items other than the giant pile of bacon. Quiche is one of my favorite things to eat any time (this pressure cooker quiche is a savior weekly) so it was an easy choice, especially because it's easy to make vegetarian.
Now, pie crust is still one of those things that can frustrate me. And considering I was already preparing a bunch of other foods, I needed a shortcut. Rather than buying some frozen prebaked shells, I turned to my freezer, where I had a couple boxes of puff pastry on hand. Voila!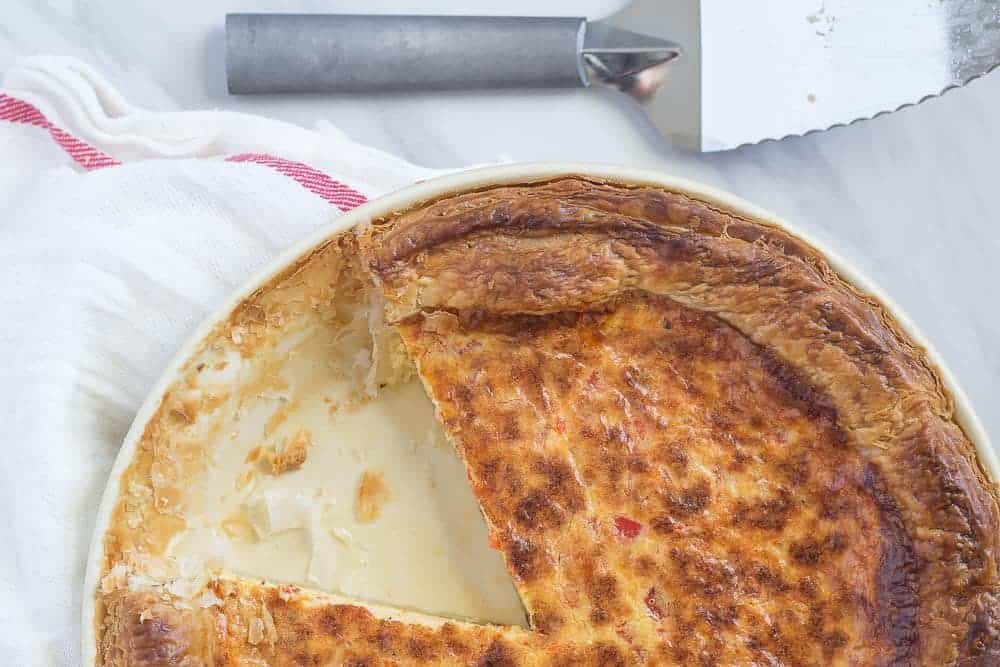 Puff pastry is the ideal crust for me, now. Who can argue with flaky layers? It does need a little extra fiddling since it comes in a rectangle and not a round, but that's taken care of with a knife and a tiny bit of re-arranging.
This roasted red pepper quiche is one of the flavors I made for my brunch, but didn't actually get to eat. You forget that when you host a party that you tend to not get any of the food. It sounds cliché, but it's definitely true.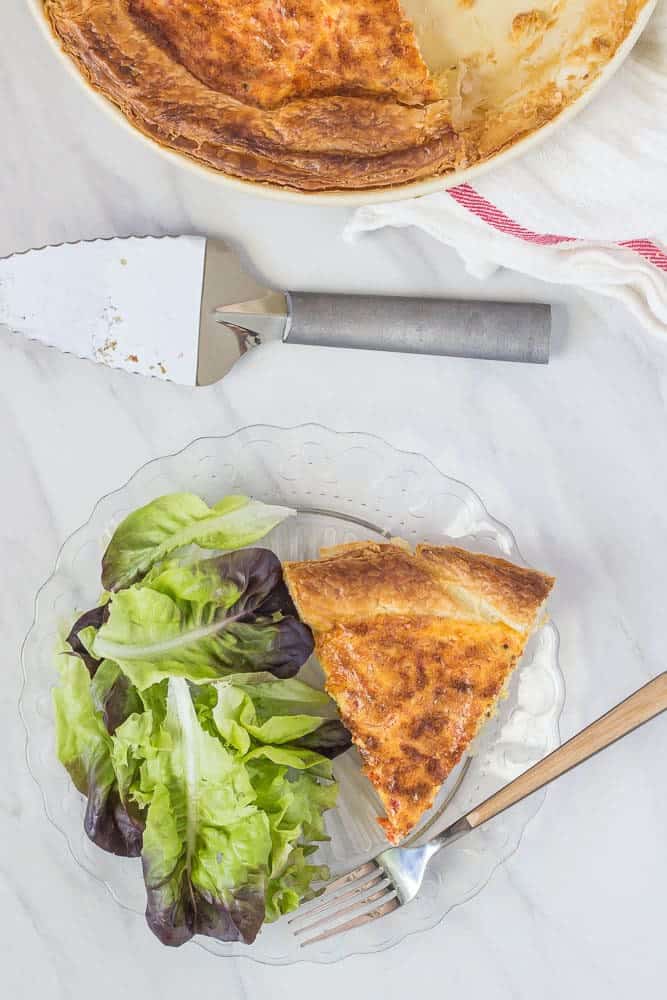 Of course, the next time I made it, my husband took all the leftovers for his lunch, so I should be used to it by now. Time to go get more eggs!