These ham asparagus scones make an excellent savory addition to the brunch table.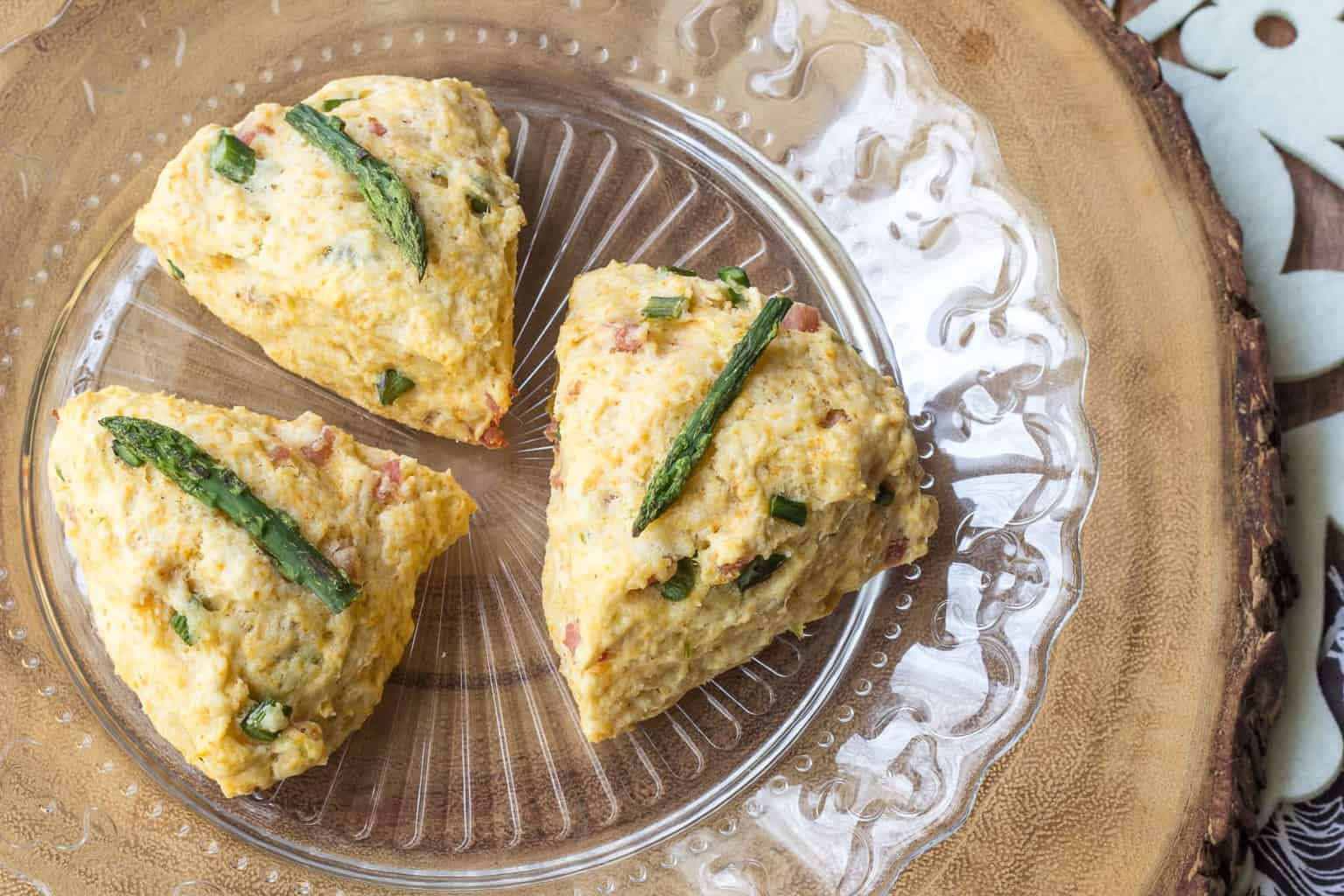 For me spring is synonymous with brunch, and like anyone with a fondness for breakfast I do what I can to make sure brunch happens often. It doesn't hurt that the warmer weather makes it even more inviting to dress up for brunch and turning it into a fancy date (even if you're just with your squirrely kids).
When I do brunch, I want to have a mix of sweet items like cinnamon rolls and savory items that might include eggs or just a lot of bacon. Blueberry muffins are always a good bet, as are breakfast skillets, but I also love combining traditional baked goods with savory ideas.
These savory little ham and asparagus just scream spring, and they're perfect to add to your table for any spring celebration. Plus, since they use up leftovers, they don't take very long to mix and bake.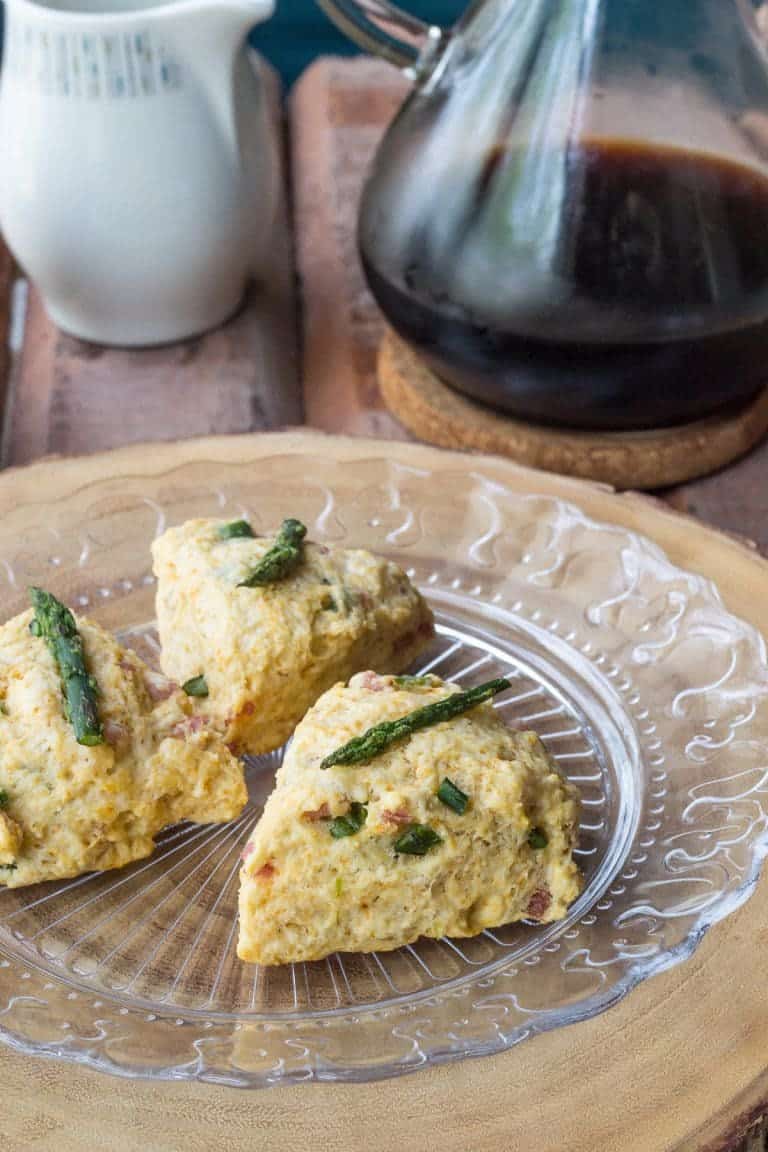 It might seem weird to use asparagus in a scone, but I think it works! It's such a natural pair for ham — after all, we've become very used to the combo for Easter dinner — and it adds great color to the scones too. You can skip the asparagus if you have picky eaters at the table, or divide the dough and just add the asparagus to half, for the adults.
I make these scones in a miniature size because that makes them so much more inviting for guests. They can also double as a quick snack or tucked into your office lunch bag. Of course, I always like to serve scones with salted butter but you don't need it in this case!
Make sure you don't skip the paprika in this recipe, and, if you like, you can add some grated cheese for even more flavor. Just make sure that you don't overwork the dough when adding ingredients, because that can turn your scones from tender to tough and chewy, and nobody wants that!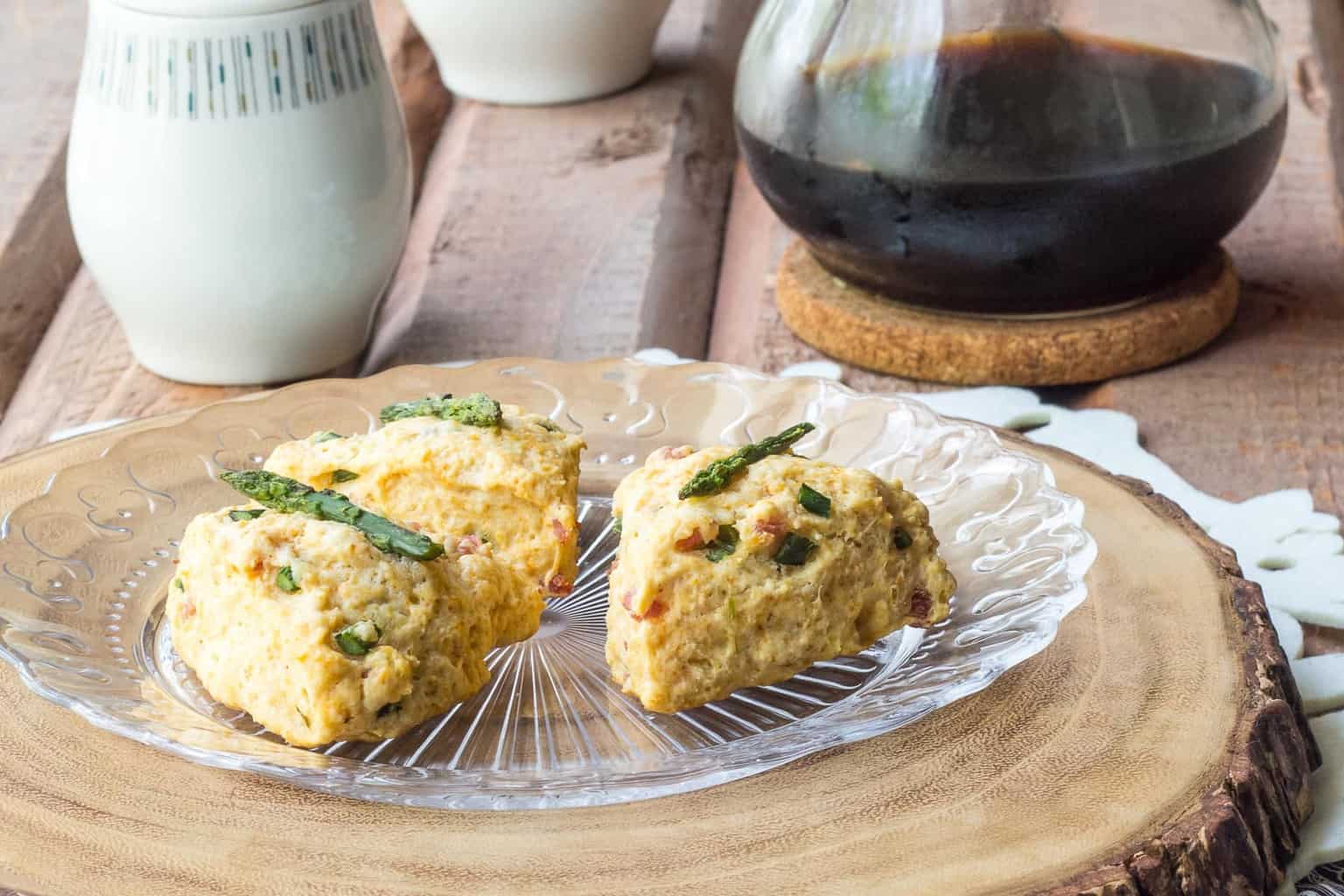 Make these ham and asparagus scones the next time you have brunch guests, and you won't regret it!