Mashed potato doughnuts are an old-fashioned-style doughnut everyone will love! Nothing beats homemade doughnuts.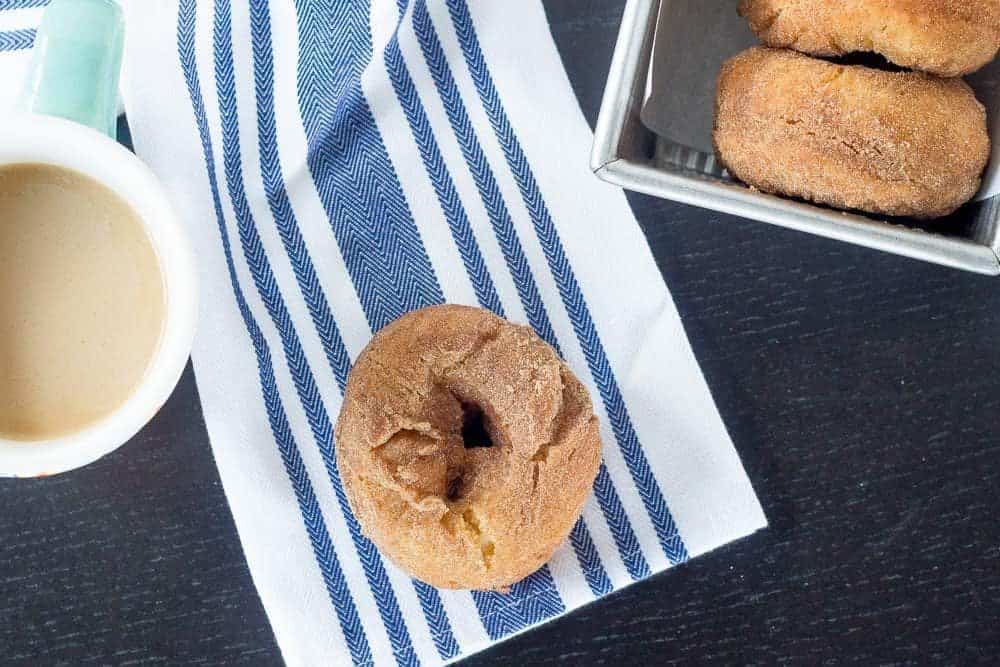 I've been meaning to make doughnuts again for months, but I've been in a creative slump for a while. Although it might not seem like creativity is required for kitchen work, if I'm feeling uninspired it affects all aspects of my life. Especially the kitchen.
Winter, plus the daily news, plus getting sick, has thrown my brain for a loop. Thankfully, the leaves have burst forth on the trees, reminding me that everything starts over again. Including my inspiration.
It's funny that I'd need inspiration to make these mashed potato doughnuts, because they're a classic, not one of those Instagrammable shop doughnuts. But perhaps that's why they're so good. They don't rely on anything fancy, just the standard combination of flour, sugar, butter, eggs, and a handful of other basics.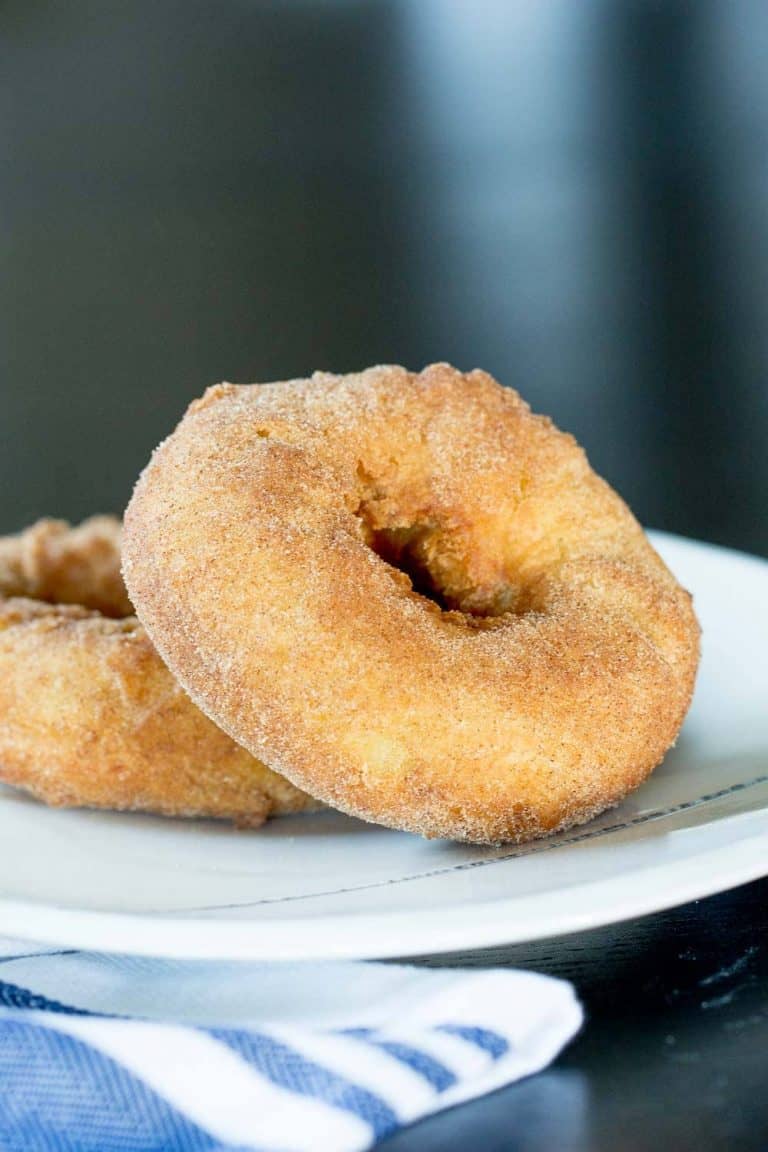 The only thing fancy about these doughnuts is the inclusion of cardamom — one of my favorite spices — and freshly grated nutmeg. If you haven't made the switch to fresh nutmeg yet, do it. You won't regret it.
Of course, if you want something slightly fancier, you could try my pecan coffee donut holes. You could use this recipe to just make holes as well, which you know are going to be a hit with the kids. My kids lose their minds over any kind of doughnut, though, so it's always a win in my kitchen.
Mashed potato doughnuts are a great way to use up leftover mashed potatoes. Yes, that happens, especially if you're like me and are terrible at estimating potatoes. Just be sure to not add anything other than butter and milk to the potatoes before separating out what you'll need for the doughnuts. Unless you are eager to make some garlic cheddar doughnuts, of course.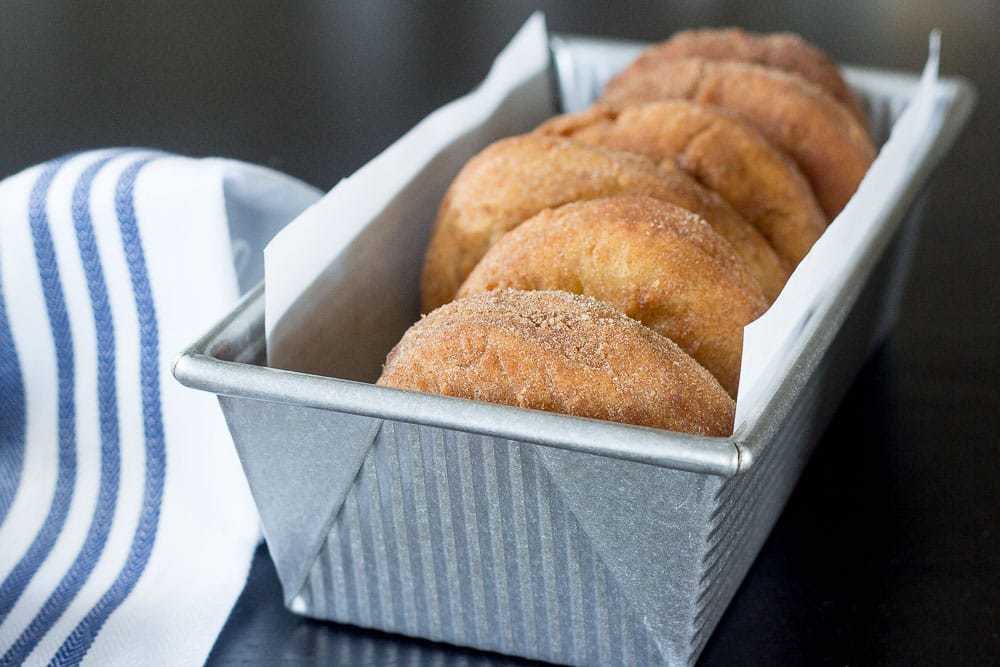 The dough will be very sticky, so make sure you use plenty of flour on your work surface and your hands when it's time to knead and shape the doughnuts. A silicone mat is handy here, and don't forget to flour your cutters as well.
You can use a large skimmer to help you lower the doughnuts into the hot oil, and to help them keep their shape. Don't fret if they get a bit lopsided; they'll still taste delicious! A wooden chopstick or skewer is helpful for re-forming the holes and removing the doughnuts from the oil.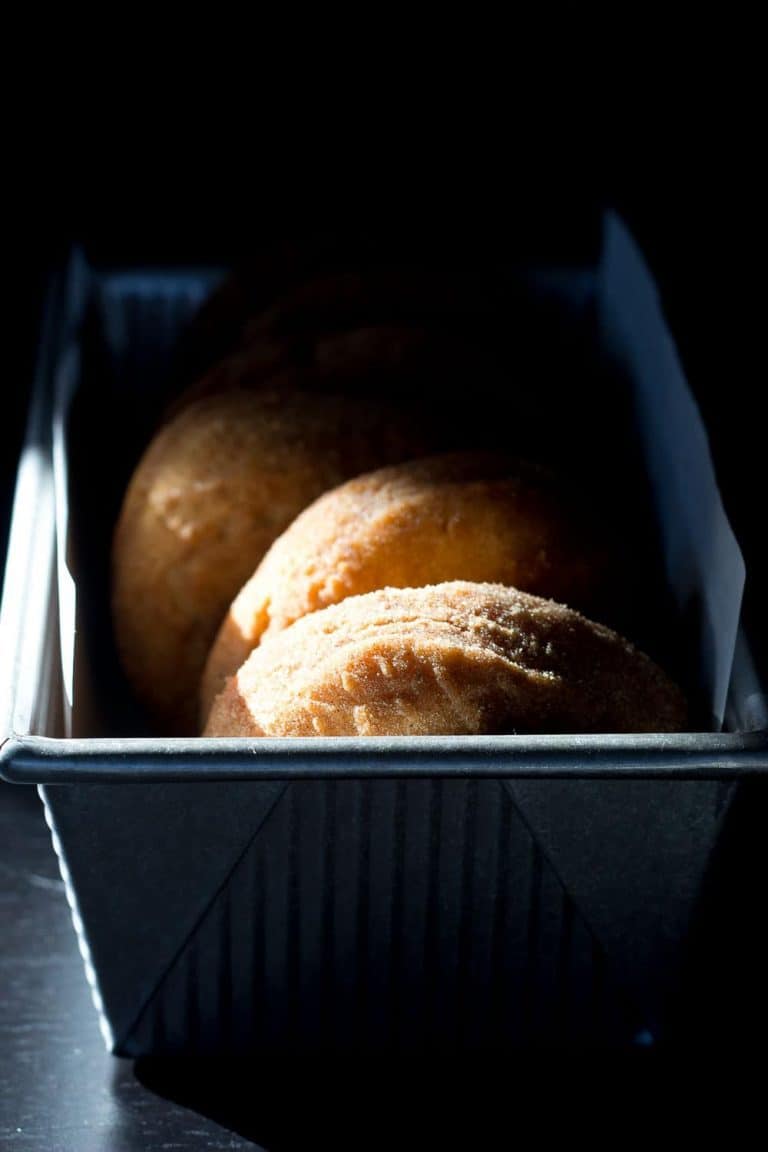 Roll your finished doughnuts in cinnamon sugar, if you like, or try with powdered sugar. Or just eat them plain with a cup of coffee, dipping the doughnut into the cup, of course. You can't get more classic than that.