Indulge this weekend with these brunch-worthy Chocolate Waffles with Whiskey Butter Sauce.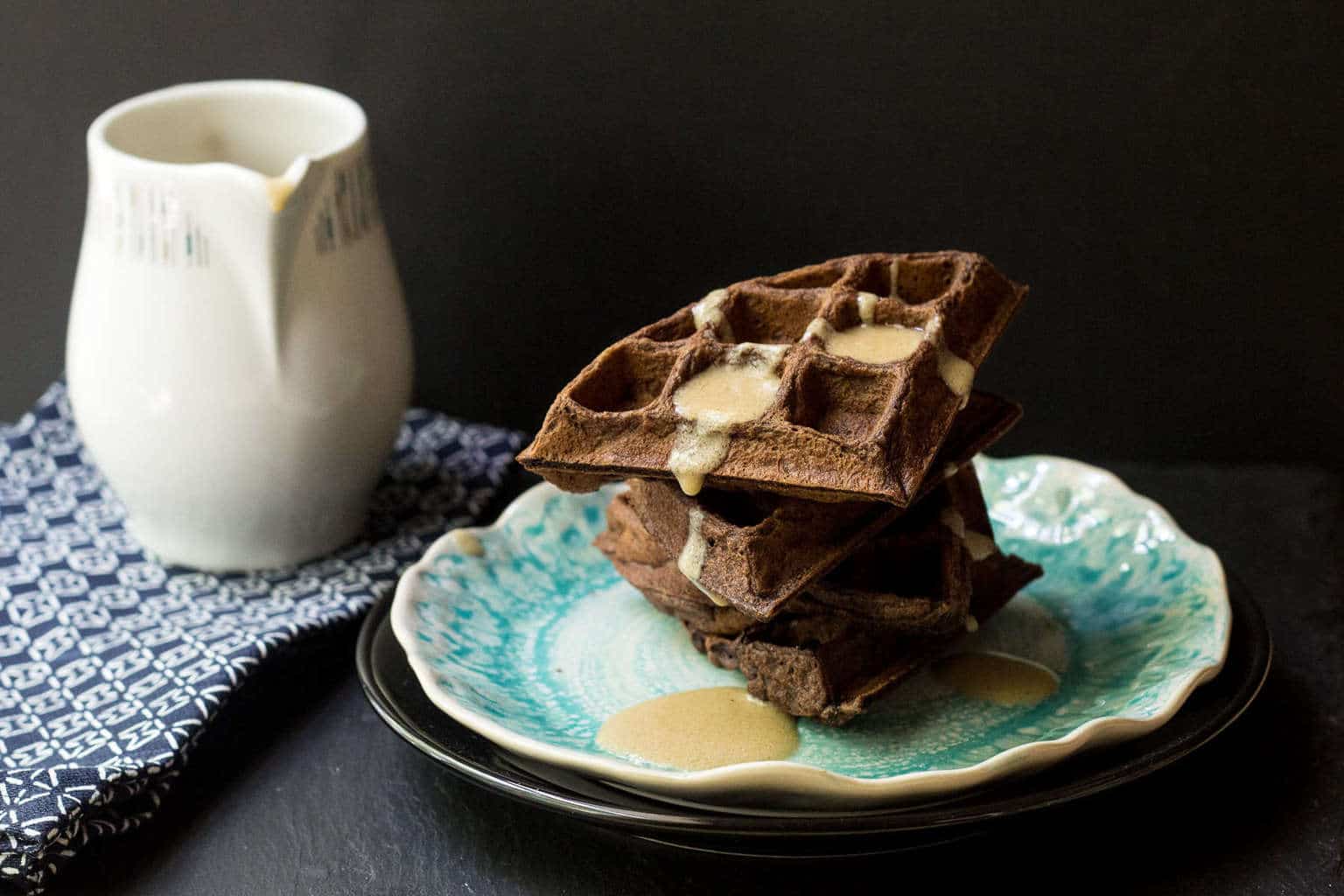 There's something about the weekend that makes us loose complete control of whatever healthy eating kick we were on. The stress of the week prior, the chance to relax, being able to hang with your friends — all factors in our intrinsic desire to do it up in style on the weekend.
I include myself in this behavior. No matter how many salads I eat during the week, I'm drawn to stacks of fluffy pancakes, big burgers, and ice cream sundaes once the clock hits five on Friday. I'd blame my kids and their incessant snacking on this, but really, I just love to eat.
In particular, I love to eat brunch. Saturday brunch hasn't caught on as much as I'd like, but I'm fine with sticking to Sunday, for now. Especially if Sunday means a batch of these chocolate waffles with whiskey butter sauce are happening.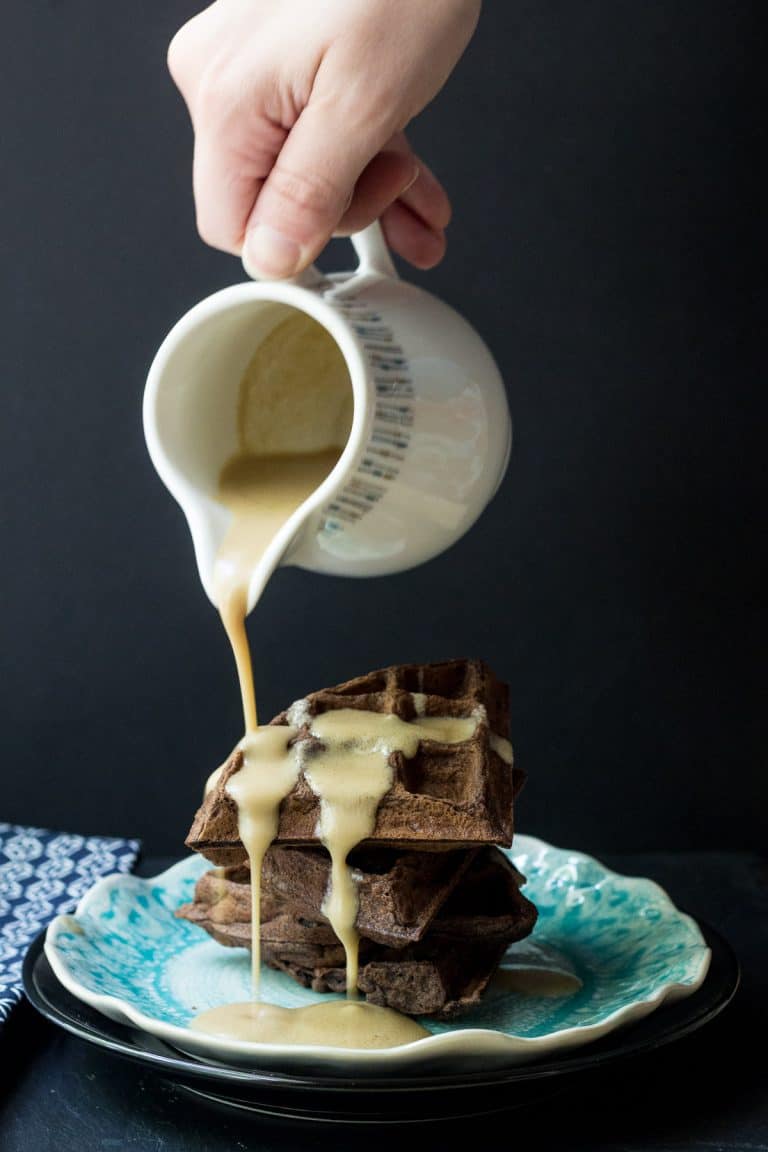 Chocolate waffles are distinctly lacking on most restaurant menus, and I don't know why. Chocolate doesn't need to be relegated to dessert, people! Scientists keep telling us that chocolate is good for us, anyway. I'm pretty sure they're not going to tell us that whiskey is good for us any time soon (this isn't the 1950s) but this sauce is a real treat, and there's less than a tablespoon per person, so shhh.
The chocolate waffle with whiskey butter sauce recipe comes together just as easily as any other waffle. The batter does need to rest a little bit, but you can either make it ahead of time and stash it in the fridge, or just kill time by making the sauce as the batter sits. Add chocolate chips and serve with walnuts if you like, or just keep it simple. And, of course, if you prefer to skip the alcohol, you can simply leave the whiskey out of the sauce, or serve up the waffles with strawberries and whipped cream instead.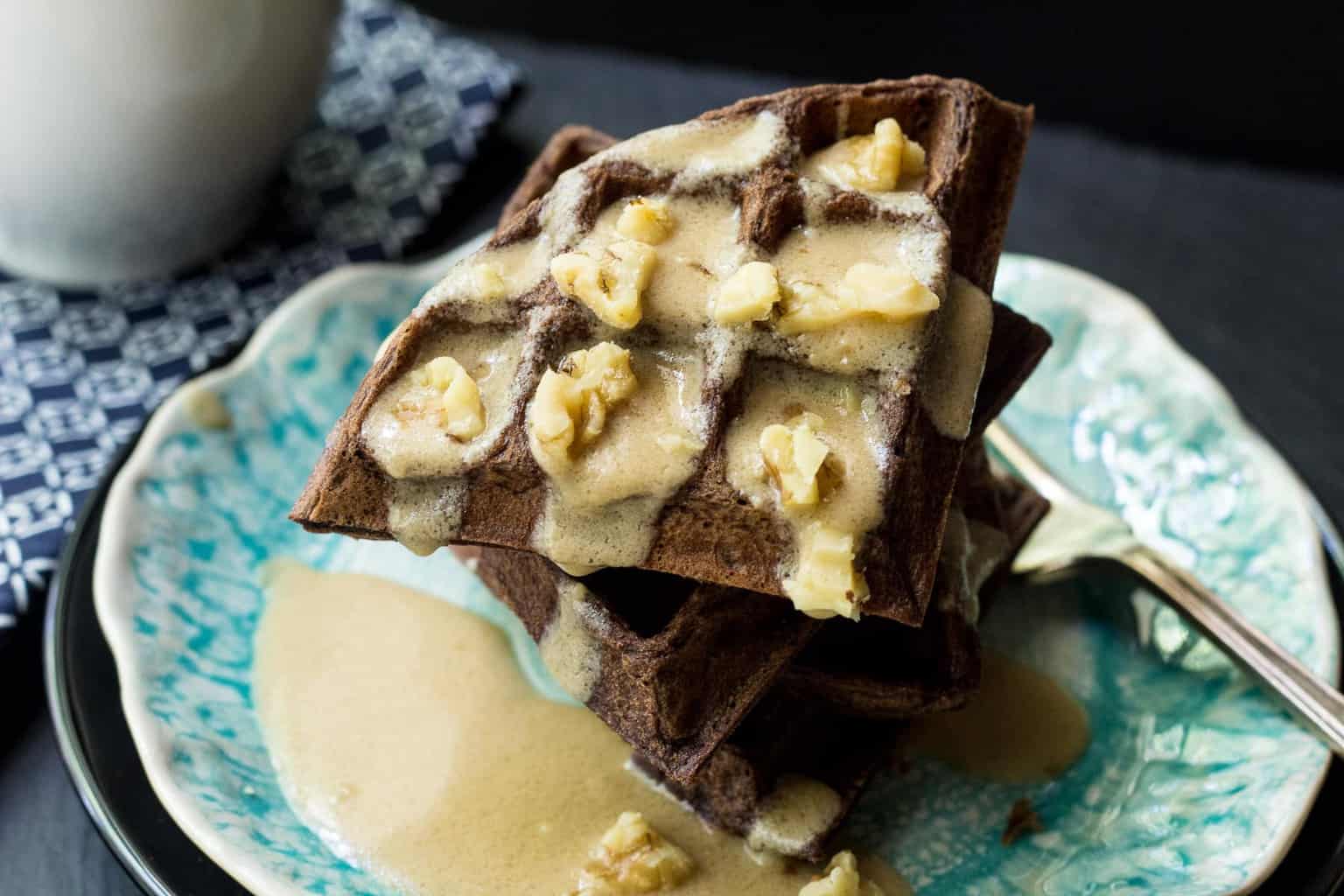 No matter how you make them, you can't lose.
For more morning inspiration, check out my Breakfast board on Pinterest!
Follow Megan Myers | Stetted's board Breakfast on Pinterest.