How to Create a Waffle Buffet
This post contains affiliate links. As an Amazon Associate, I earn from qualifying purchases.
Planning brunch? Why not have a waffle buffet?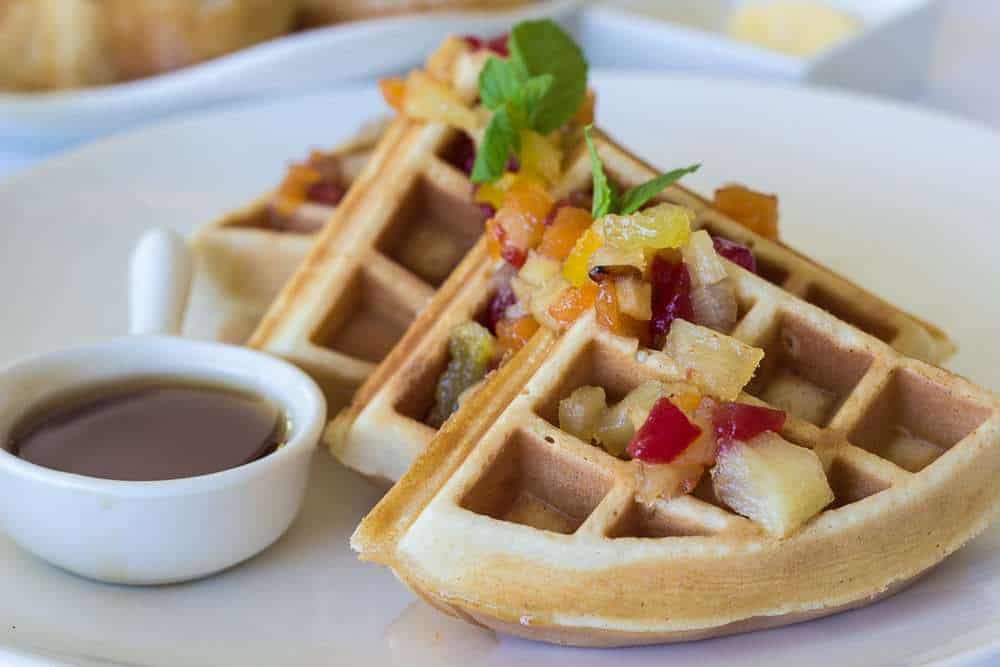 You guys know I'm a breakfast person. Even more particularly, I love waffles.
I feel like breakfast can't really go wrong when there are waffles around. The crisp edges! The fluffy interior! The little pockets that are perfect for excessive amounts of melting butter and drippy syrup!
My kids have connected to waffles as well, even though theirs are of the toaster variety. We actually have to buy those big boxes of Costco because I can't keep enough on hand otherwise.
Still, I make the homemade kind whenever I can. And host waffle parties. Why not?
We need to remember what's important in life: friends, waffles, work. Or waffles, friends, work. Doesn't matter, but work is third.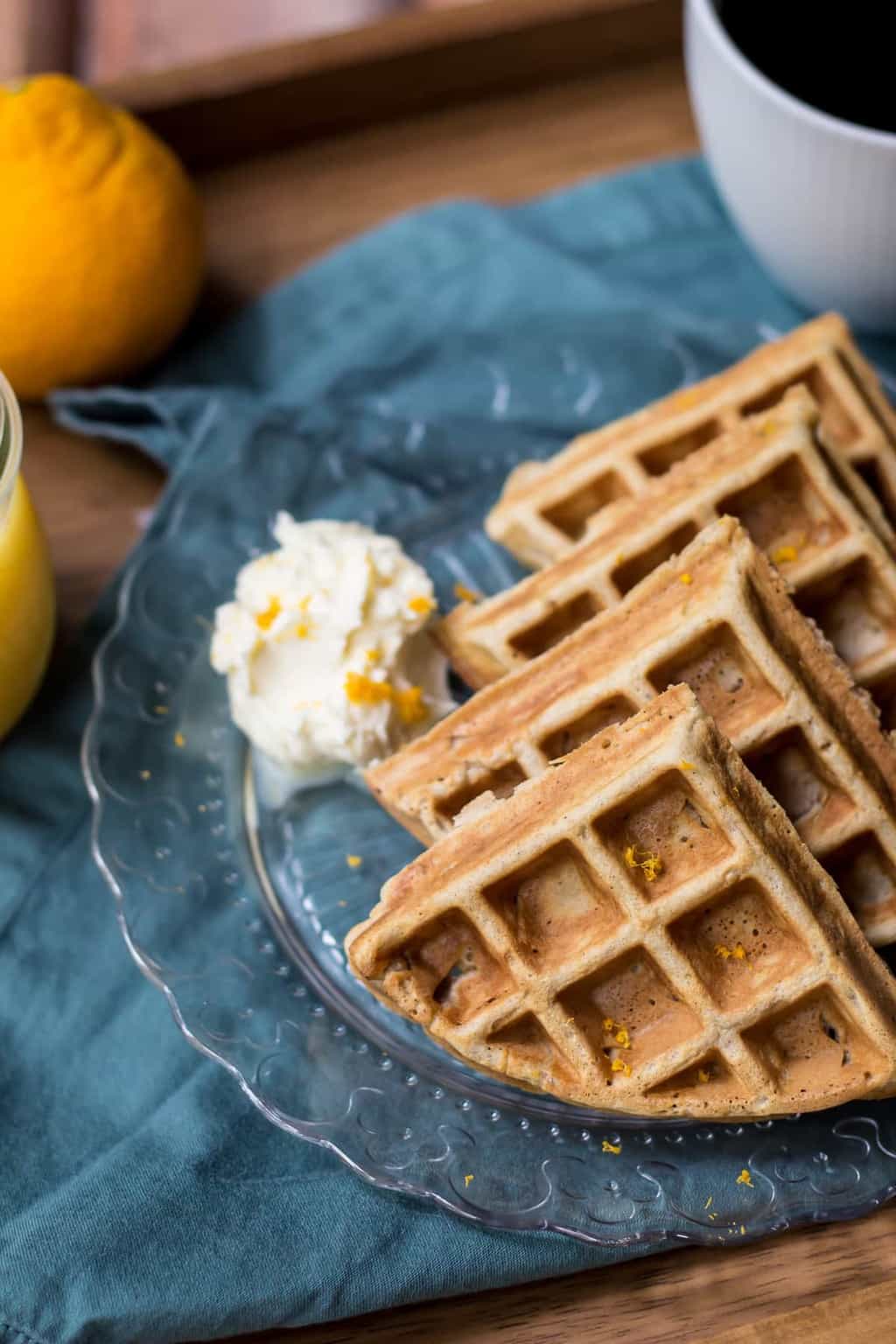 If you're looking to host a waffle buffet, you'll obviously need a waffle iron. I recommend getting the kind that allows for multiple waffles to cook at once, such as the [amazon_textlink asin='B005XZF5J8′ text='Waring Pro version I have' template='ProductLink' store='stetted-20′ marketplace='US' link_id='34c40ab6-afaf-11e7-ac8f-63eed424966d']. If you can, borrow another from a friend!
While making the waffles as the party is happening keeps you out of the action, it ensures the freshest waffles!
Other items you'll need:
Cooling racks, to keep waffles crispy instead of soggy as you finish them
Kitchen towels, to clean up inevitable drips
An appetite!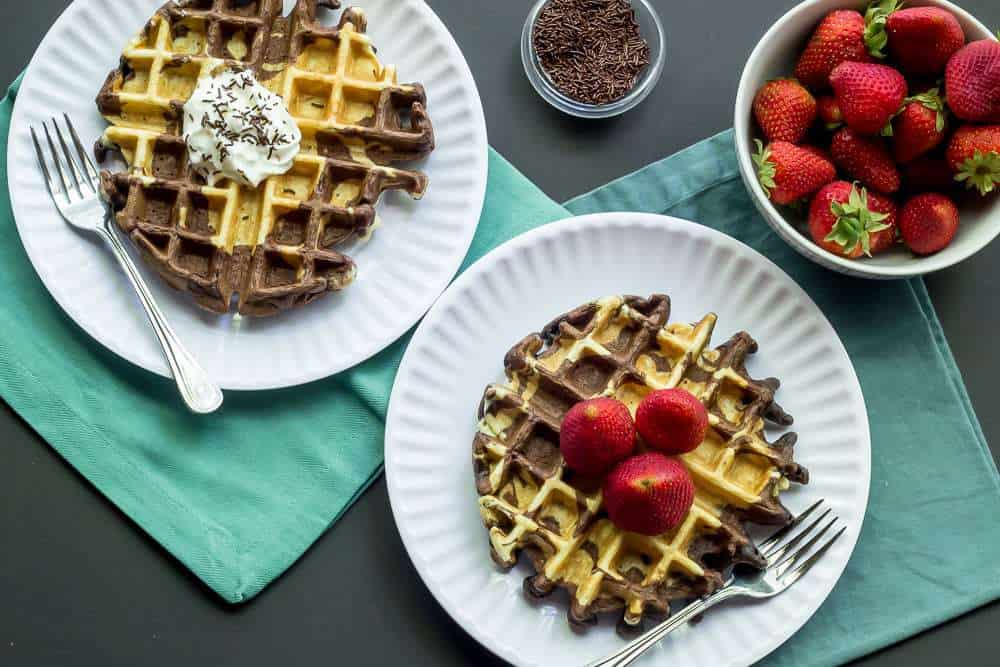 Toppings:
Whipped cream
Pure maple syrup
Berries
Nuts
Coconut flakes or chips
Chia seeds
Chocolate chips and/or sauce
Jams
Cheese
Bacon
Prep your toppings in advance so you can just grab the bowls and set them out before your guests arrive. At my Galentine's Day party, I kept things simple with strawberries, raspberries, syrup, and whipped cream, but if you're only serving up waffles, go all out!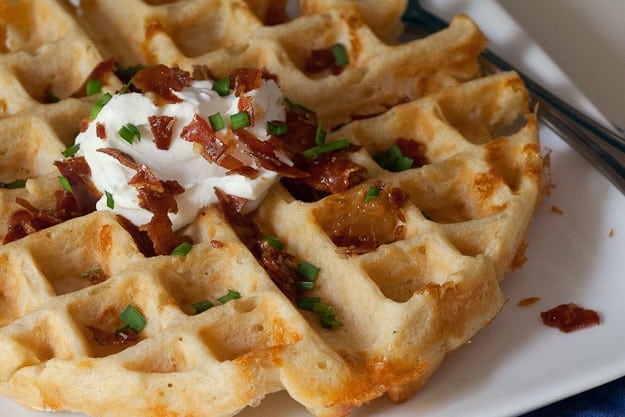 The big question is, what kind of waffle to serve?
For a big party, it is usually easiest to stick with a basic recipe that is going to please a crowd. My orange spice waffles are lightly flavored and can take on a variety of toppings. If you like to branch out more, or if you have more than one waffle iron at your disposal (a [amazon_textlink asin='B005XZF5J8′ text='double iron' template='ProductLink' store='stetted-20′ marketplace='US' link_id='34c40ab6-afaf-11e7-ac8f-63eed424966d'] is perfect here), you can go crazy! Try my chocolate waffles with whiskey butter sauce, or my beer cheddar waffles with prosciutto.
My kids love peanut butter and jelly waffles, especially with some extra peanut butter smeared on top. Any nut butter will do here, including sunflower seed butter.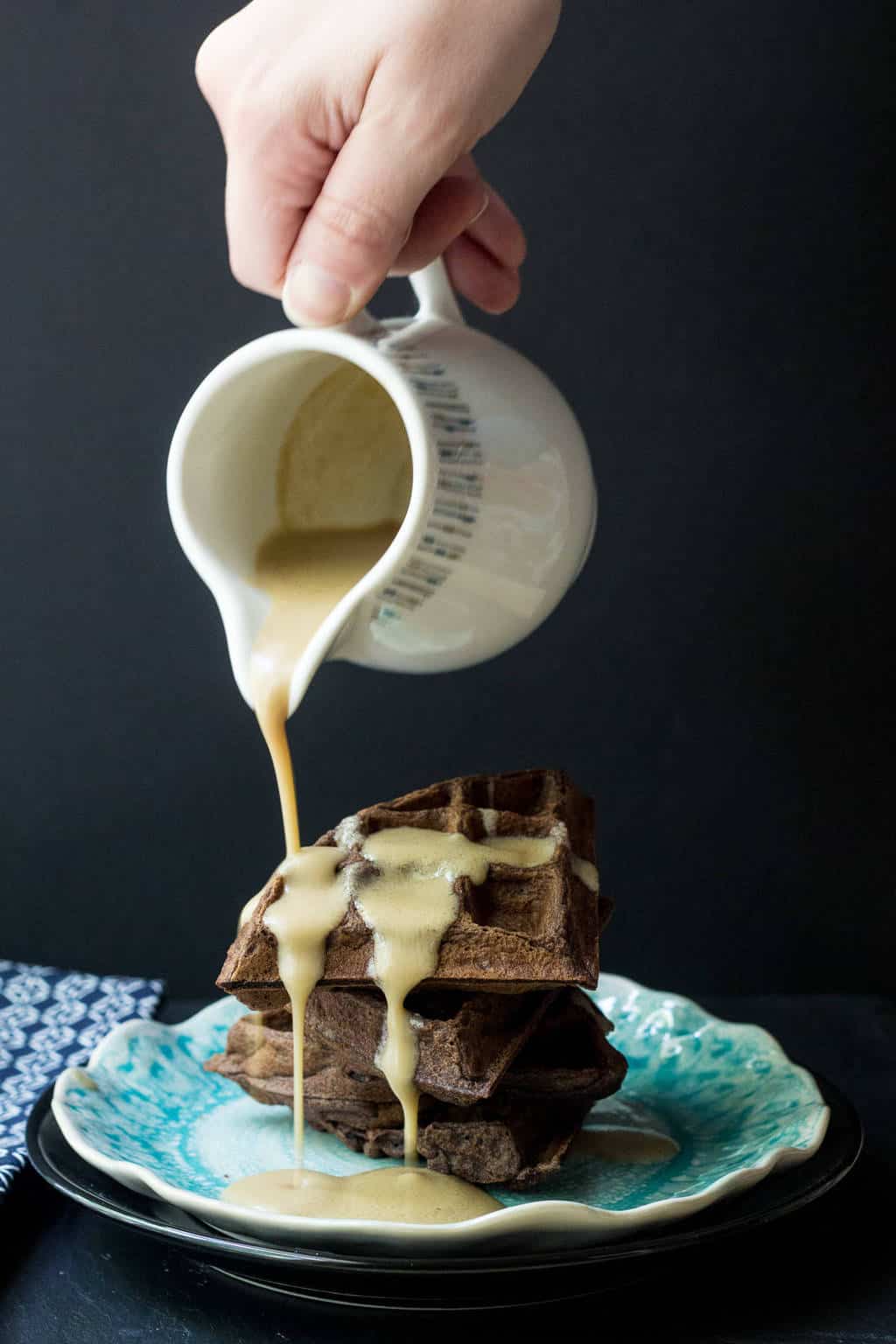 Need an excuse to host a waffle buffet? Why not grab your pals to rewatch Season 1 of Stranger Things before the new season is added on October 27?
I've partnered up with Netflix to give away a pair of 3-month streaming subscriptions so you can do just that! Head on over to this Facebook post to enter yourself and a friend!
What are your favorite waffles?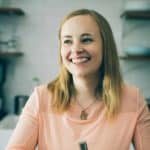 About Megan
I focus on fresh ingredients and easy methods, with spins that keep meals interesting. Dinnertime shouldn't be stressful or complicated, and I'm here to help you enjoy the time spent in the kitchen. Read more…