Quinoa with Summer Vegetables and Sausage
This post contains affiliate links. As an Amazon Associate, I earn from qualifying purchases.
Quinoa with Summer Vegetables and Sausage is a vibrant dish to enjoy as the summer comes to a close.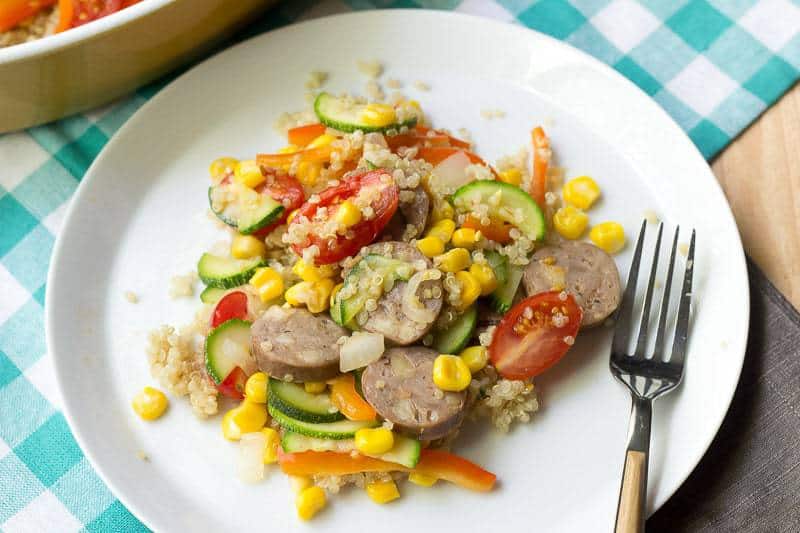 How is summer basically over? I've gotten almost nothing crossed off my mental "Awesome Things for Summer" list. We went to the lake exactly zero times. Cookouts and sprinkler times were few and far between.
Part of it is still (still!) trying to get used to Texas summers. This month marks 10 years of living here, and every time the temperature climbs above 90 I crawl into the hidey-hole of our house and hope ants don't chew through our A/C wiring again. My younger son, the crazy guy, is perfectly fine running around in the backyard for hours, oblivious to mosquito bites and sweltering heat alike. At least one of us is tough.
I figure if I can't get my summer on outside, I'll to what I can to celebrate it in the kitchen. We've already had batches of zucchini bread and tortellini pasta salad filled with veg, but there's always room for one more dish.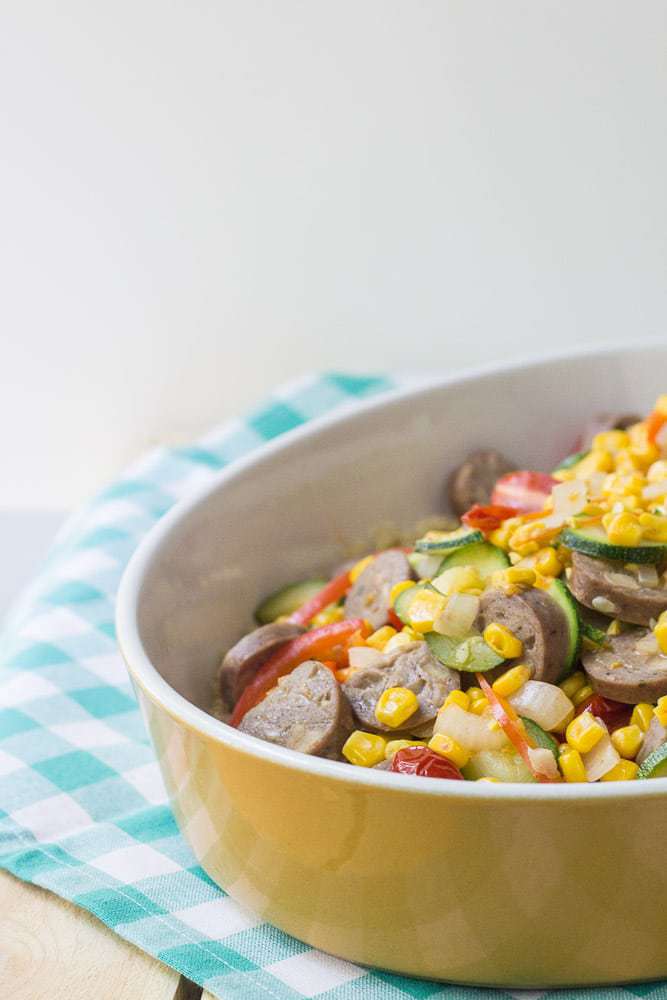 This quinoa with summer vegetables and sausage dish brings together a lot of fresh flavors. The natural sweetness of the corn plays up against the juicy tomatoes, nutty quinoa, tender peppers. The chicken sausage I used brings just enough salt to the dish to pop out all the ingredients. Altogether it's quite a filling dish with plenty of bright color.
If you can still get your hands on some fresh sweet corn for this recipe, I highly recommend it! Corn requires less cooking time than most people think, and the other vegetables cook up quickly as well, as you still want some bite to them. In fact, this meal comes together in about 30 minutes — faster if you decide to cook the quinoa ahead of time or purchase frozen, precooked quinoa.
Get the recipe over at my Recipe.com post!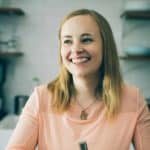 About Megan
I focus on fresh ingredients and easy methods, with spins that keep meals interesting. Dinnertime shouldn't be stressful or complicated, and I'm here to help you enjoy the time spent in the kitchen. Read more…