Pressure cooker quiche is your new favorite way to cook eggs! You'll fall in love with this simple way of cooking.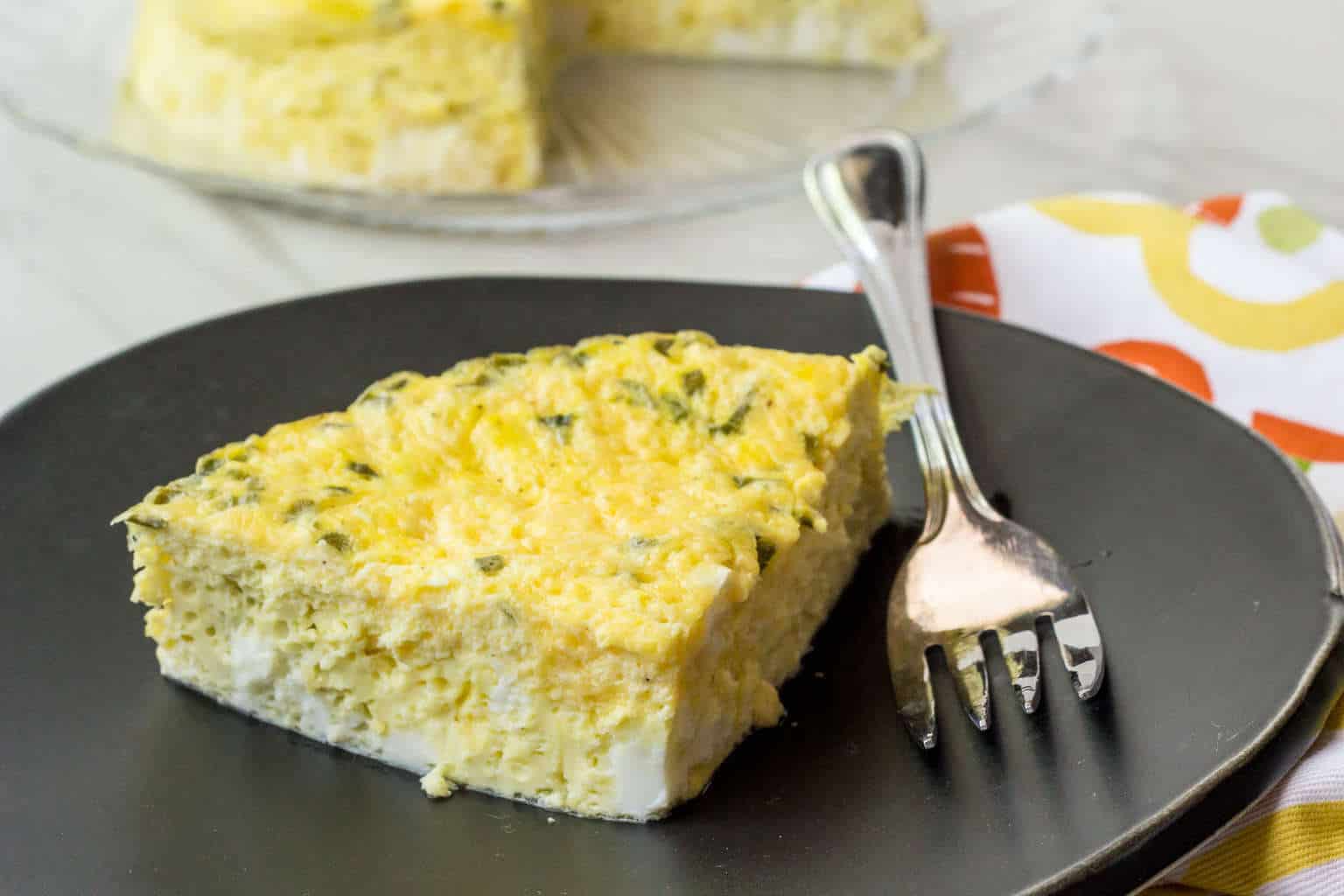 Have you jumped on the electric pressure cooker train yet? This trend is suddenly all the rage again, and I have fully embraced it!
A few friends and I all bought our Instant Pot pressure cookers at the same time, and we've spent many hours exchanging our experiences. One of my friends is even taking it on the road as she and her family travel the country in their RV. We've made everything from beans to beets to BBQ chicken, but I wanted to experiment a little more.
I had seen some ways to cook eggs in a pressure cooker, but since I don't eat hard-boiled eggs I was most excited about the possibility of a quiche. I love quiche because there's so many ways to make it different with add-ins (this pizza quiche recipe of mine is a favorite), so it was a great idea for my next recipe.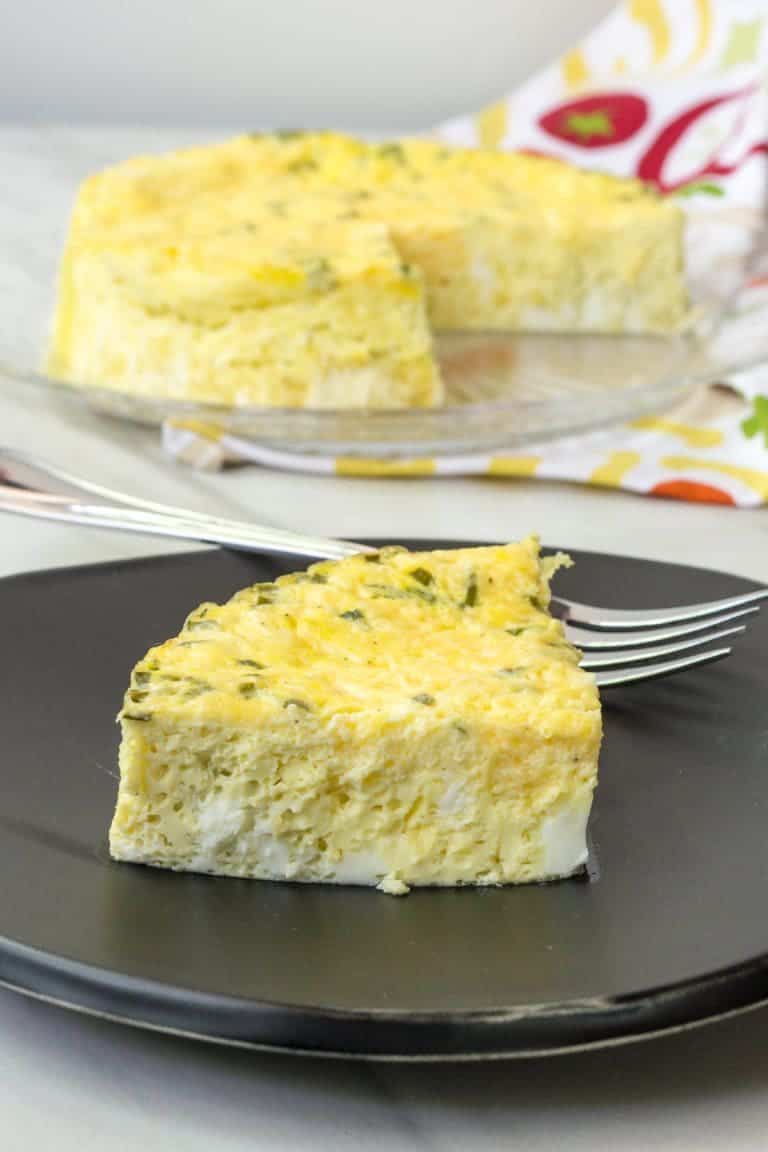 You'll see that this isn't a traditional quiche because there is no crust, so it's more like a frittata. I kept the ingredients simple with just cheddar cheese and chives, but feel free to add meat or chopped cooked veggies, if you like.
I used a small cake pan with a removable bottom instead of a ramekin or pie plate. This makes it easy to remove the quiche from the pan for slicing and serving. Plus, it was just the right size for fitting into my pot! Make sure you choose the correct size for your pressure cooker.
You'll also need a trivet for the pan to sit on, and a way to pull the pan out of the pressure cooker. You can make a sling out of foil, or, because you need to wrap the bottom of the pan in foil anyway, make that piece bigger and use the overhang corners to pull the pan out.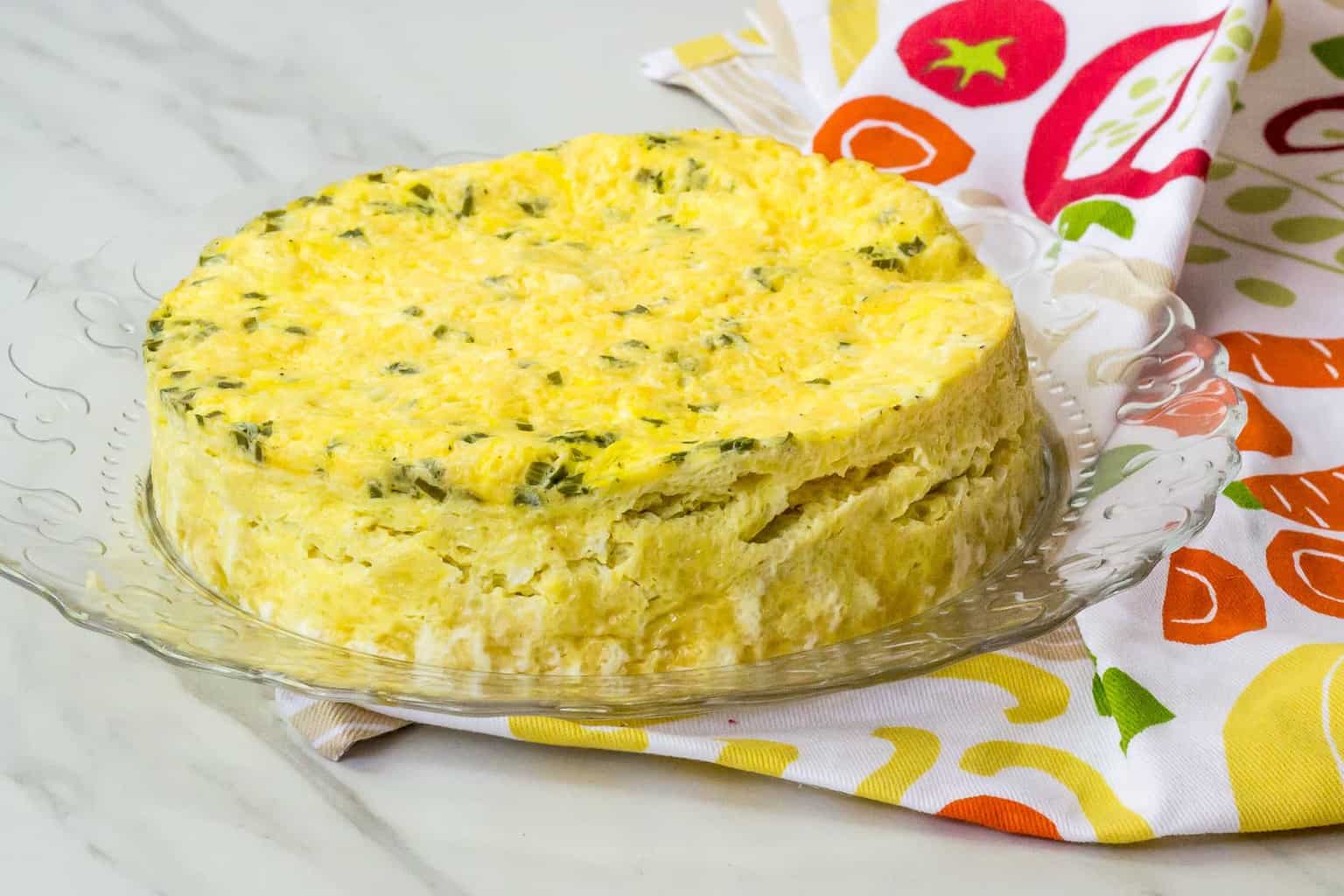 Working with an electric pressure cooker can seem daunting, but it's actually quite easy. And because it's hands off, you're free to cook up some bacon or slice fruit, or just sit and sip your coffee while it cooks.
This quiche is also good the next day, so you could make it at night, store it in the fridge, and have breakfast ready in the morning. What's easier than that? Check out the how-to video below!