Espresso streusel coffee cake is full of coffee and spices. You'll love it for brunch this weekend!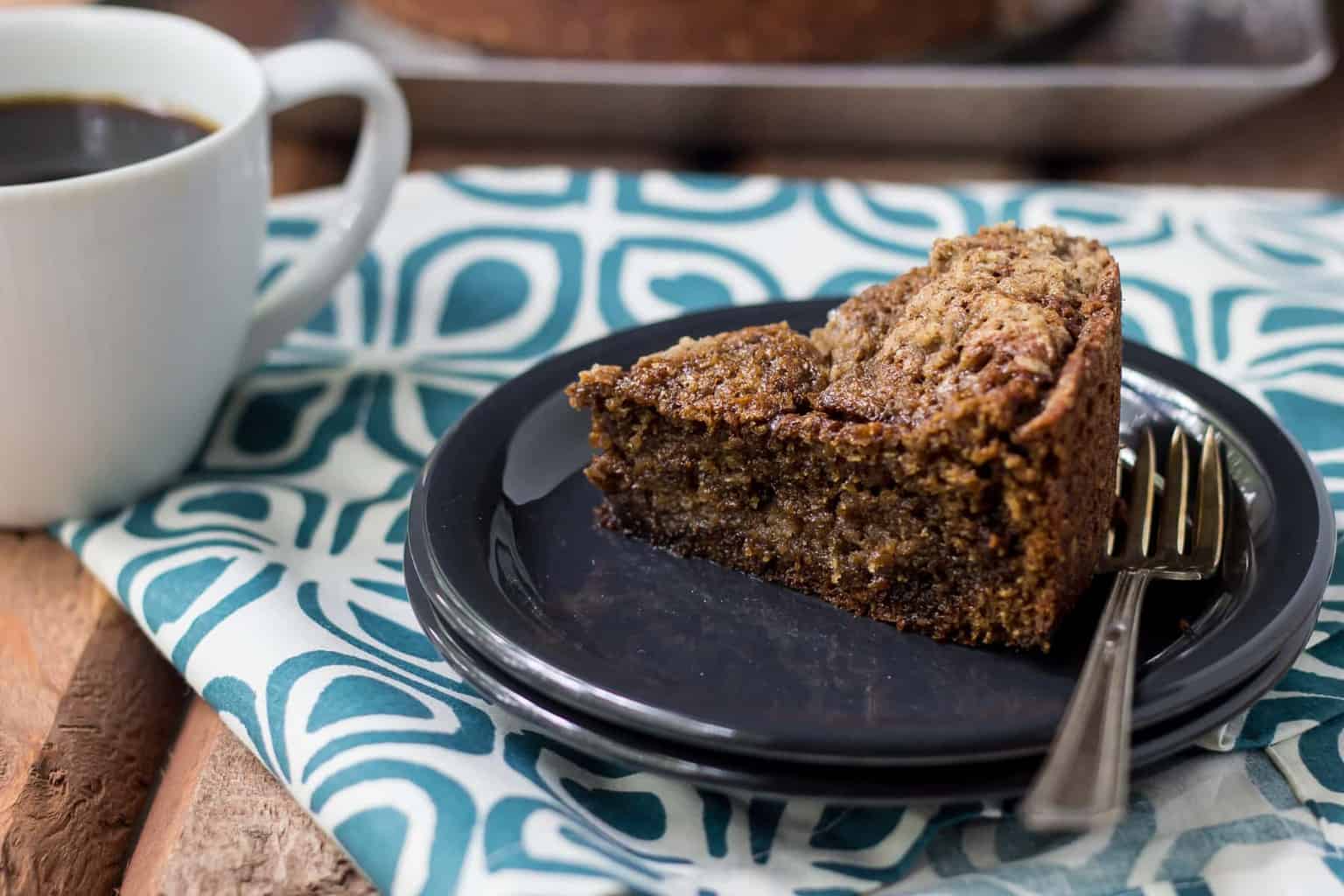 The very first thing I do each morning (after hoping it's not time to get up) is get the coffee brewing. This ritual has been happening for years, and of course for years before I was born. It's a bit strange how we have taken this bean and turned it into one of the major crops of the world, something many of us long to drink each day.
Sometimes it's more about the ritual itself than the drink. Grinding the beans and letting the fragrance escape into the air. The water bubbling. The warmth and comfort felt when wrapping hands around a favorite mug. A drinkable hug.
My love for coffee extends beyond the drink and often takes to desserts (though coffee is also excellent for meats like coffee-rubbed steak), especially when combined with chocolate. Peppermint mocha cupcakes, anyone?
Lately though, I've been thinking about how I could get more coffee into my breakfasts without just downing an entire pot before the eggs are ready. Enter this decadent and highly buzzed espresso streusel coffee cake.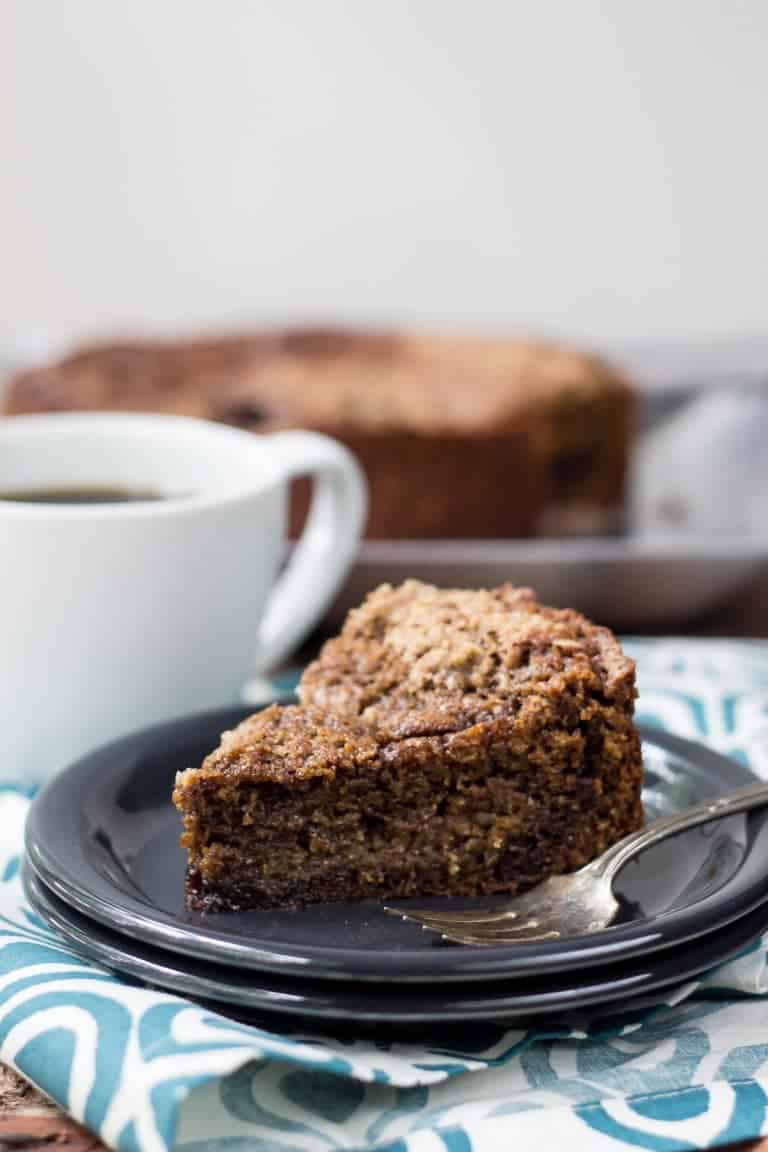 My coffee cakes usually have fruit in them as in apple coffee cake or cranberry pecan coffee cake, but truth be told my favorite coffee cake is the simple cinnamon streusel variety. What better way to punch up that classic recipe than with a hefty dose of espresso? I used instant espresso in the batter, filling, and streusel for a real caffeinated punch. You can of course reduce the amount of espresso, or omit the filling. There's plenty of good things happening in the batter without it, thanks to cinnamon and cardamom.
You could use a finely ground espresso powder, available from a few specialty stores like via King Arthur Flour, or the more commonly available instant espresso coffee, which typically comes in a small jar like the Medaglia D'Oro brand. Or swap in regular ground coffee, though the flavor won't be as strong.
This espresso streusel coffee cake is good for a crowd, so consider serving it up to your work mates or as an accompaniment to a brunch of eggs and bacon. Top with freshly whipped cream, if you like, and head into coffee-loving heaven.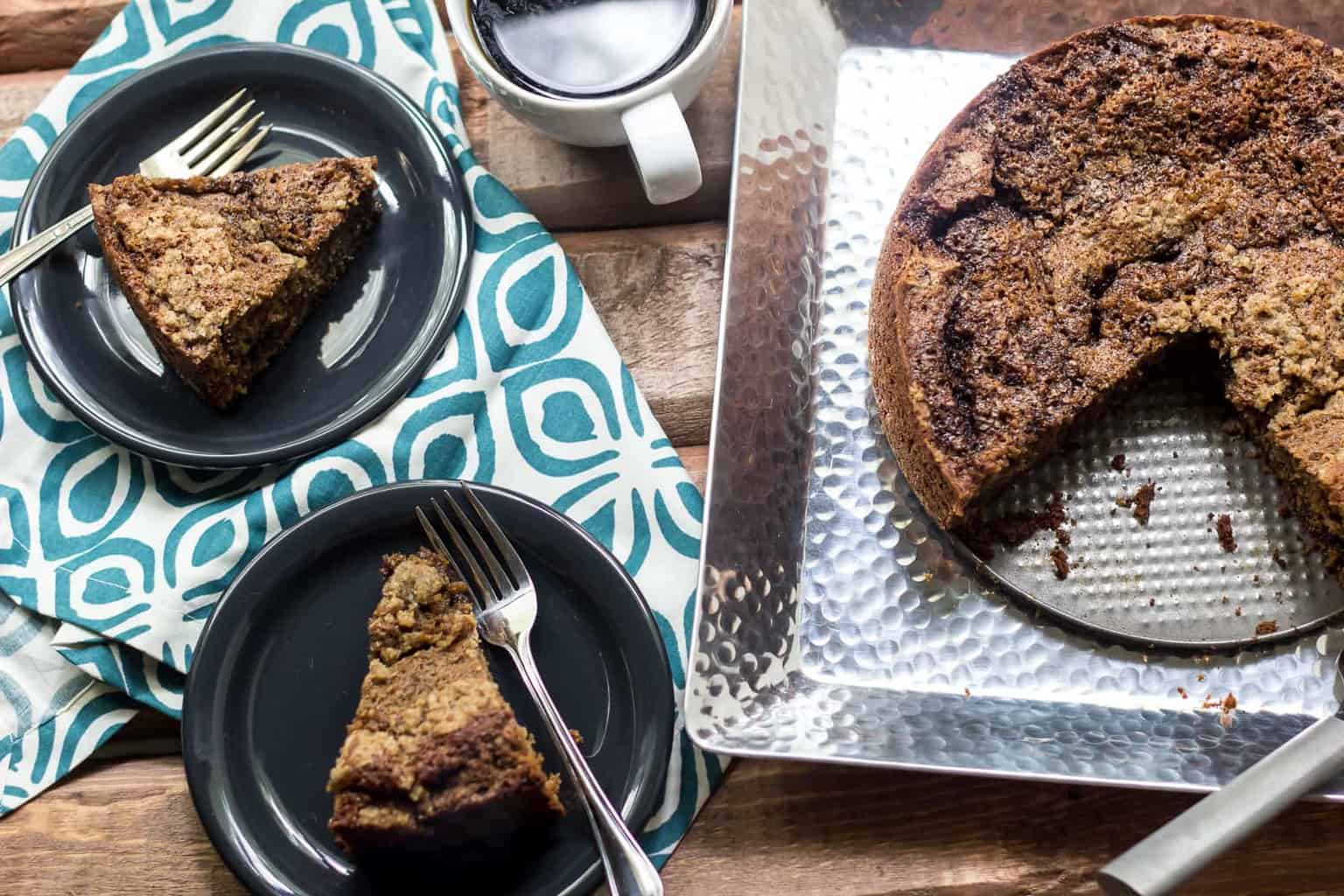 For more morning inspiration, check out my Breakfast board on Pinterest!
Follow Megan Myers | Stetted's board Breakfast on Pinterest.