Bacon and egg risotto is a wonderful savory option for breakfast or brunch. Plus it's made in the Instant Pot, so it's ready in minutes!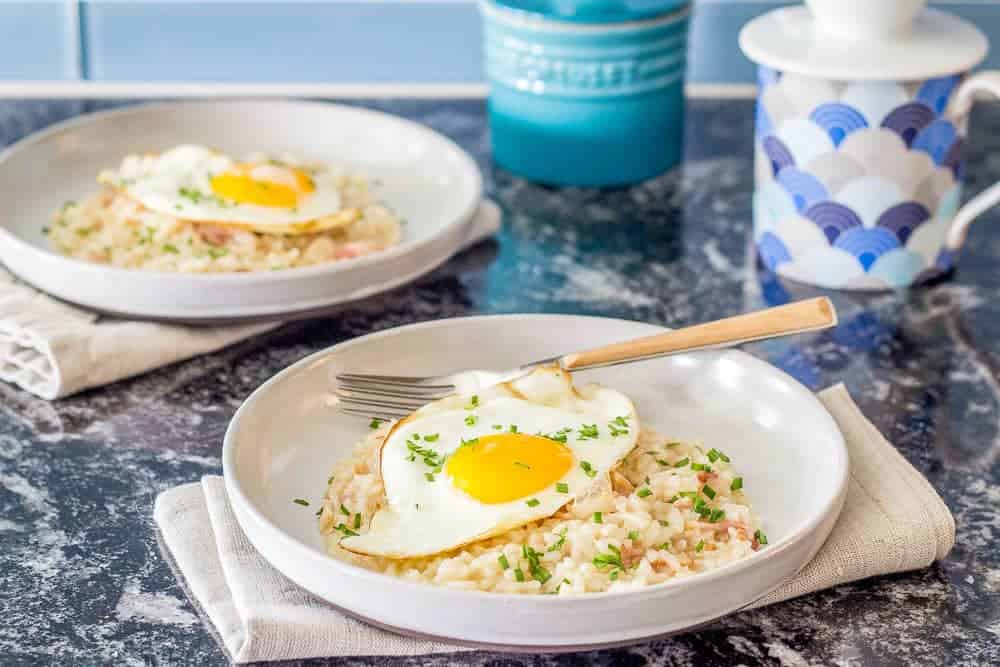 I love savory breakfasts, but they always seem to take so long. I'm not quite sure why cooking eggs feels so much more difficult than muffins, though I suspect it has to do with the order I learned how to cook.
Each morning before hopping on my computer to work, I feel like it's all I can do to stick a waffle in the toaster and eat it while my coffee brews. I'm sure I'm not alone here, either.
It goes back to us not taking care of ourselves as we scurry around to make sure the rest of the family (or our friends, or our bosses) are tended to. Who needs food when there are deadlines, right?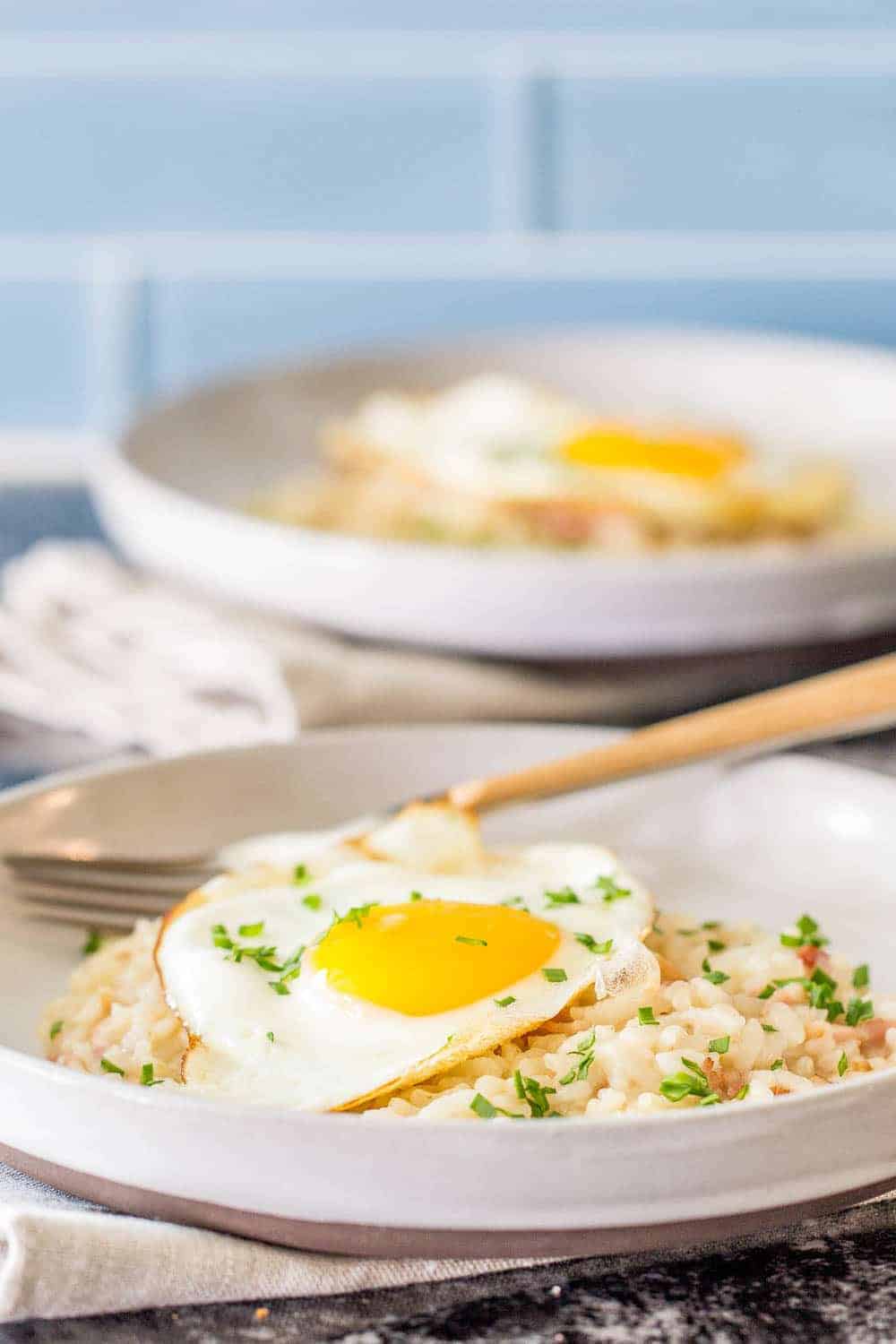 Except, it's fairly impossible to work when we're tired or hungry or both. Sure, we can work, but considering what comes out of a sleep-deprived hangry session, I'm guessing everyone else would prefer we just have a darn snack and nap.
Can we make a vow, you gals and guys? Just as we learned way back in elementary school, breakfast is important, and we need to put it back on our priority list.
You know, that list you fill up with far more tasks you can handle in a single day. Also maybe the one where you write "shower" just so you can cross something off (or so you don't forget).
Take a moment to actually eat breakfast. While sitting in a chair. That doesn't face a computer screen. Crazy, I know. But we can all do it, especially if you've got this bacon and egg risotto to look forward to.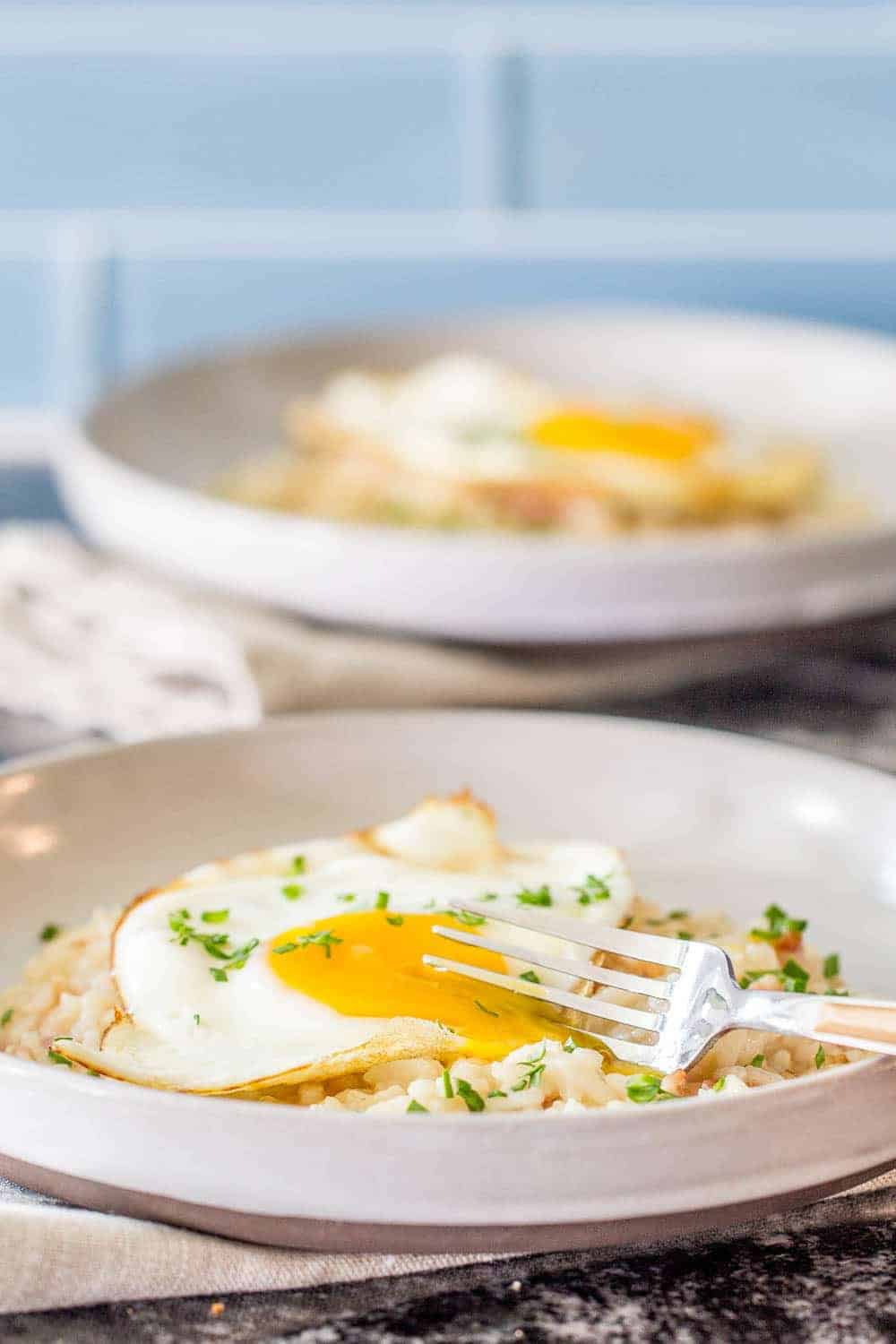 I recently was turned on to risotto in the Instant Pot and I might never go back to the old way. I do think making risotto is soothing, not stressful, but when I'm hungry in the morning I'm all for quick and easy.
You can make your eggs however you like for this dish, though I like to make sure I've got a runny yolk to mix into the rice. Scrambled eggs won't really work, but you could use a chopped hardboiled egg if you really want to. I'm not the breakfast police.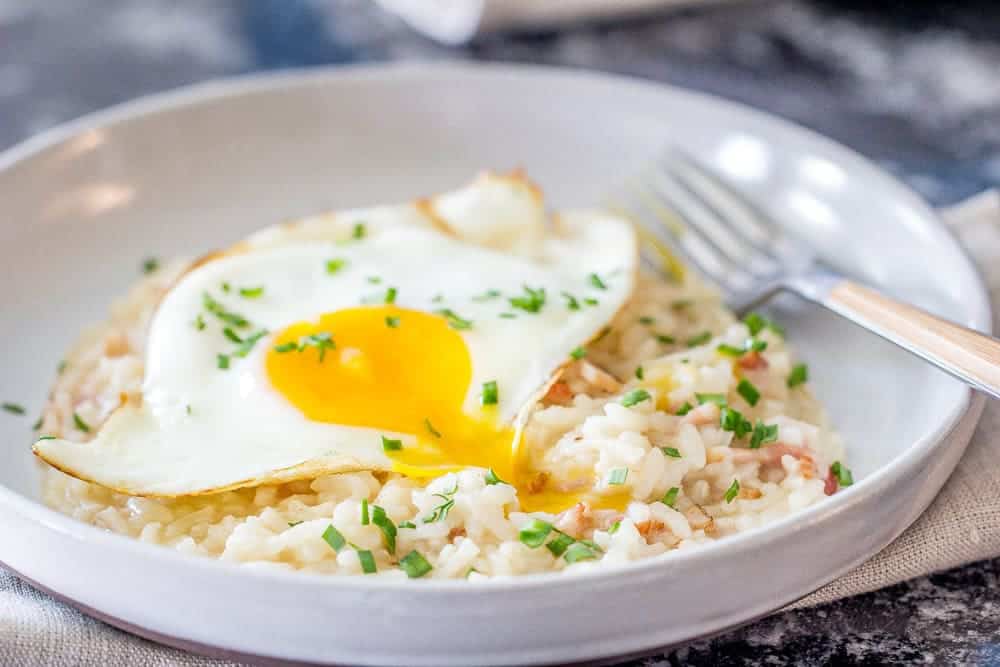 Still want a super-fast sweet breakfast? Try my Chunky Monkey Smoothies instead, but be sure to put this risotto on your brunch menu!