Whole wheat apple cinnamon muffins are a great start to your day, lunch box filler, or afternoon snack.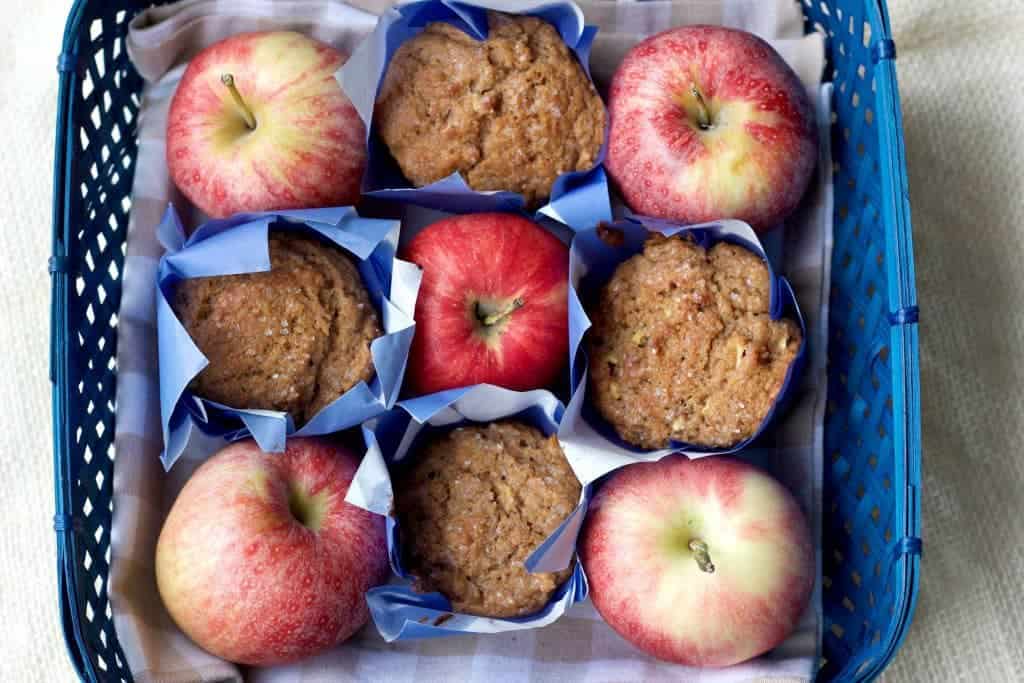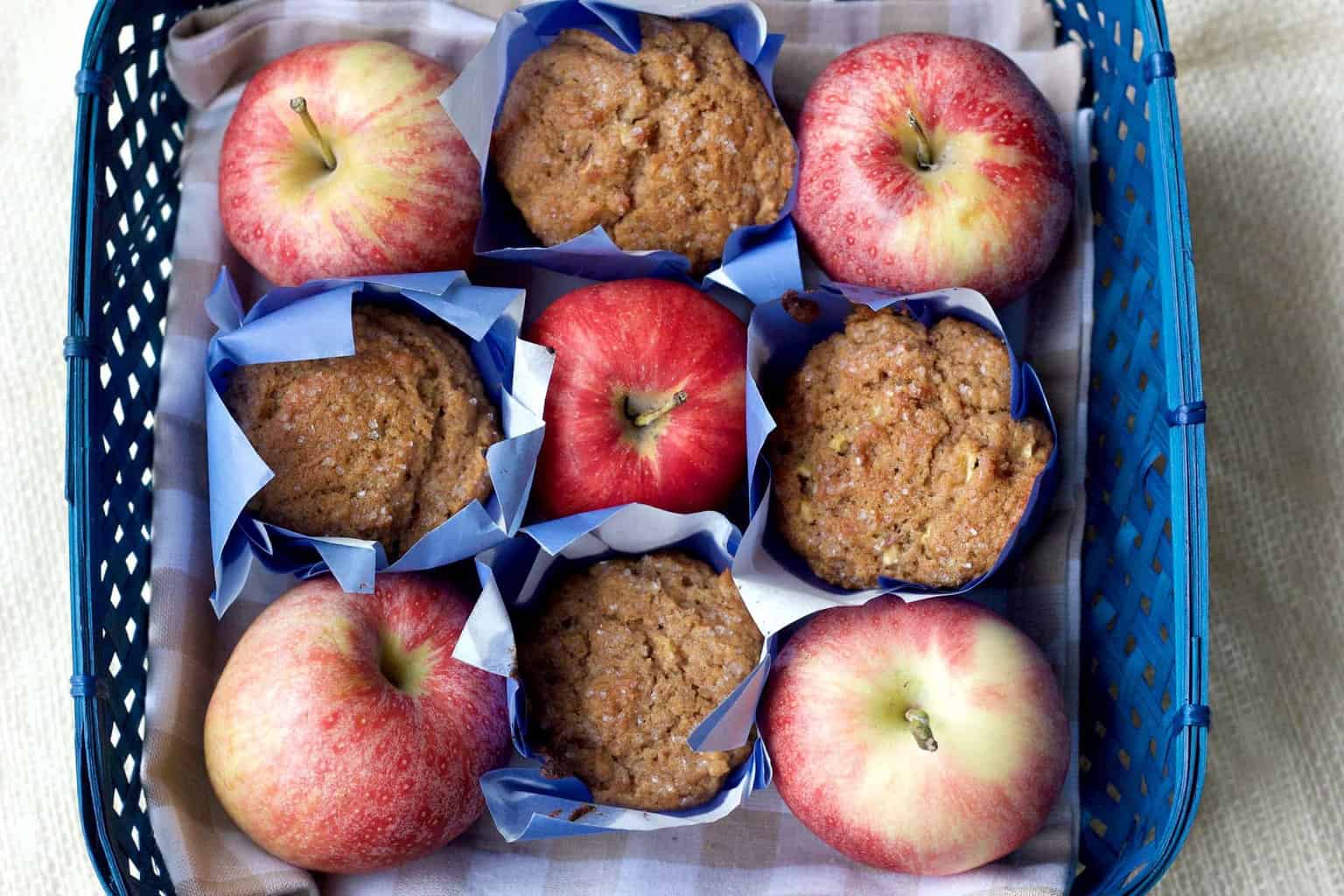 I've mentioned before how my son only likes apple muffins. Well, I couldn't leave him hanging, could I? I knew it would only be a matter of days before I was whipping up another batch of muffins, and here we are.
These whole wheat apple cinnamon muffins are the entire family's favorite muffin, and it's incredibly hard to make a batch last longer than one breakfast. Wonderfully tender, chock full of apples and cinnamon, and hearty enough to power you through the morning. Now, I'm not kidding when I say there's a heaping helping of cinnamon in this recipe. There's a lot more — double, actually — than in my snickerdoodle muffins, so you know I'm serious.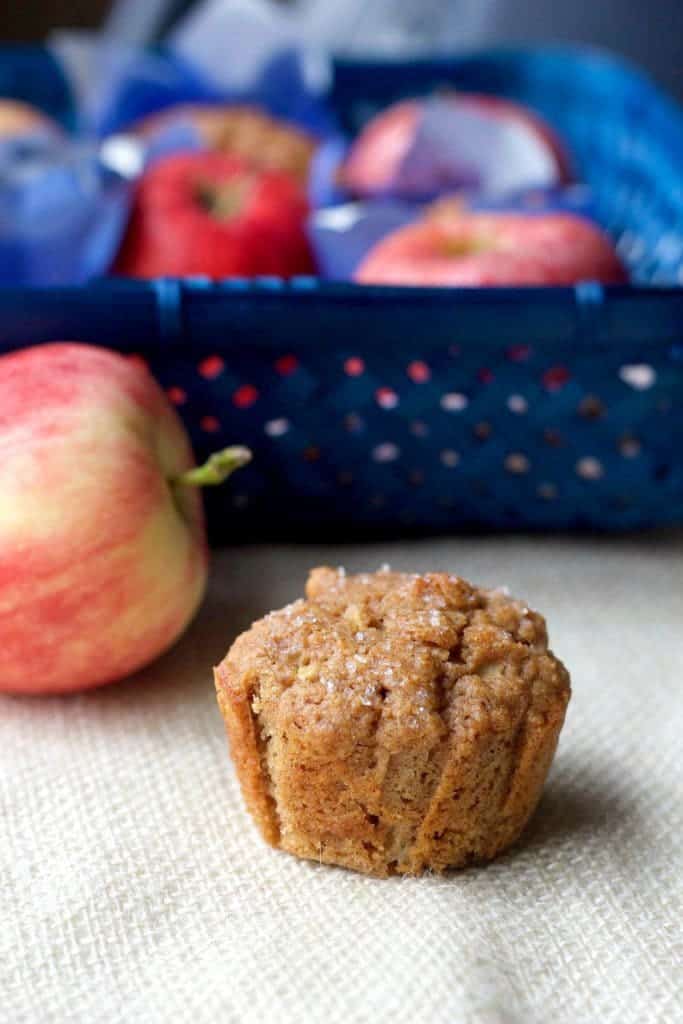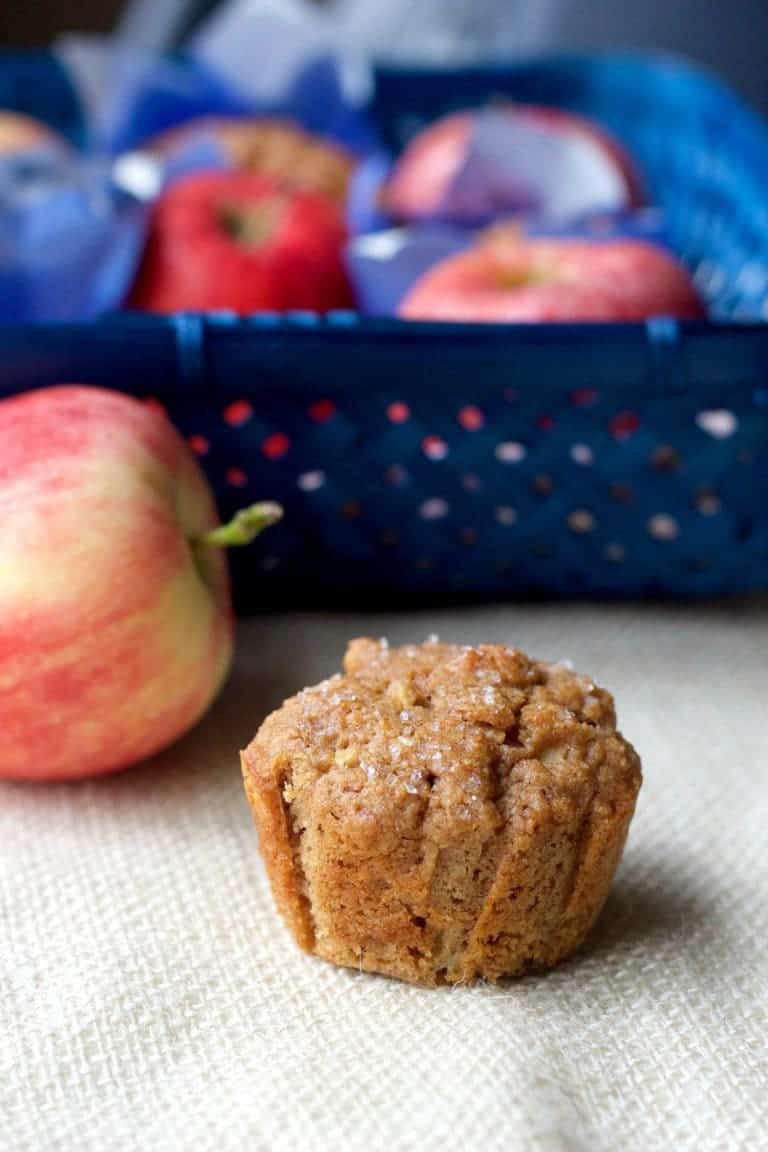 Apples and cinnamon just go together. It's a fact of life, or at least the kitchen. The combination always makes me feel cozy, like I'm curled up with a steaming mug of cider or plate of apple pie, no matter what I'm actually eating. These muffins, straight from the oven and slathered with butter? Pure comfort and taste-bud bliss.
You can use whatever variety of apple you have on hand for these muffins, and don't bother peeling them. Dicing the apple into small pieces will make the peel completely unnoticed after baking the muffins, and then you'll be getting those extra nutrients too.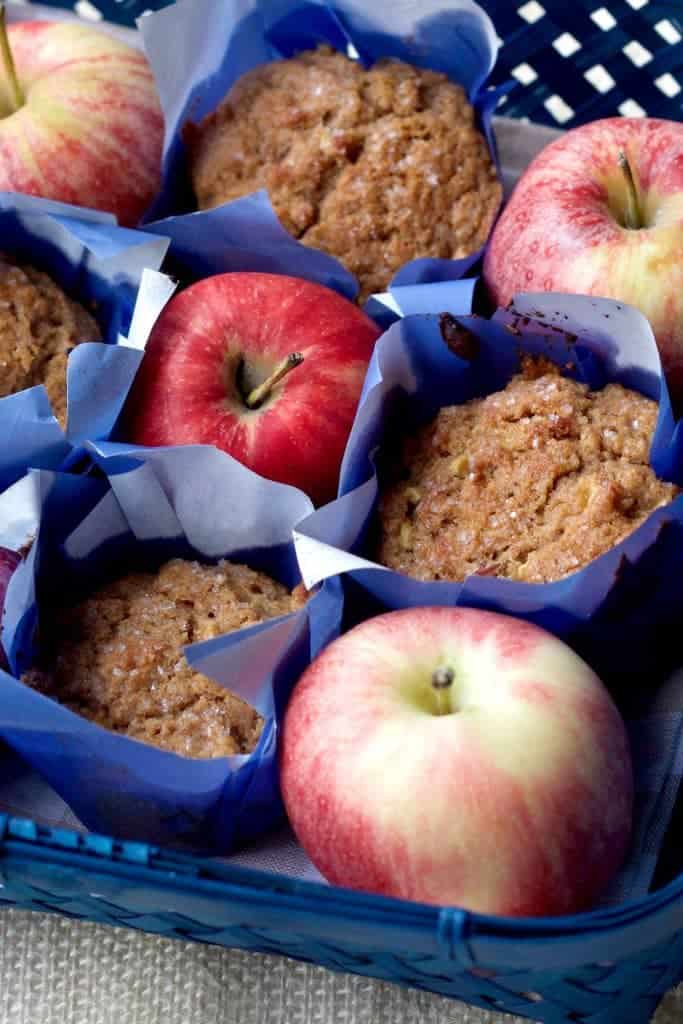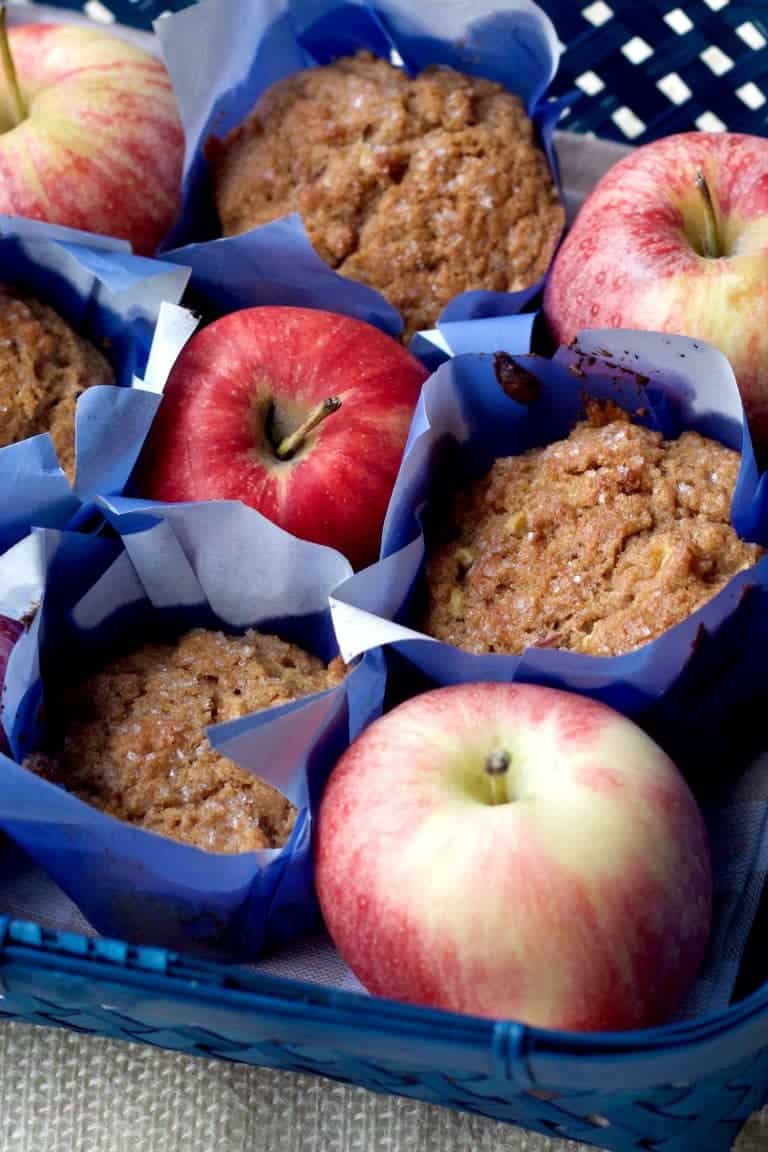 I topped my muffins with sparkling sugar, which is large crystal sugar often found among the decorating supplies. I like the extra crunch it adds to the muffin, plus it's a nice festive touch to add to your standard morning meal. You can use raw sugar crystals too, or mix cinnamon and sugar together for a more flavorful topping.
If you like, double the batch and save half to freeze for later. Let them cool completely, then freeze in plastic wrap, a freezer bag, or other freezer-safe container. Then just unwrap and pop them in the microwave for about 30 seconds for a quick breakfast or snack.