Cranberry orange muffins are just what you need to get you through the winter. They're bursting with flavor!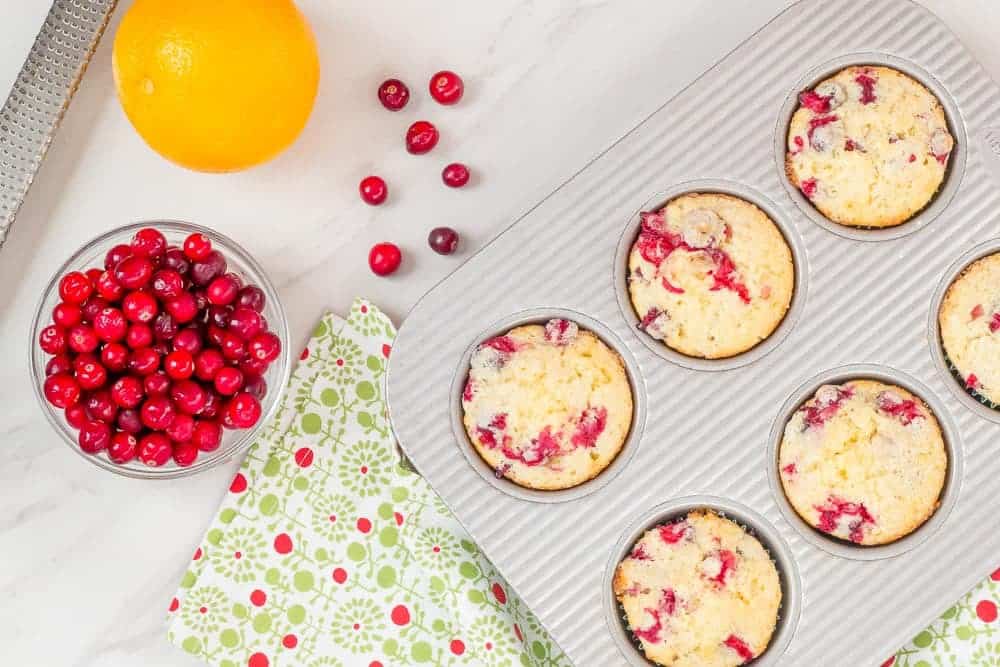 Even though I live in Texas and it doesn't normally get too cold here, winter is still when I want to hunker down and just bake all day. And eat, of course.
This year I've managed to not give in to the temptation too much, simply because we've been too busy with work and life and everything else that goes with it. But we do still need to eat, and that's enough excuse for me to load up the kitchen with muffins.
One of the reasons we love muffins so much is that it's so easy to keep them seasonal. Blueberry muffins in the summer, whole wheat apple cinnamon muffins (my kid's fave) in the fall, and of course, cranberry orange muffins in winter.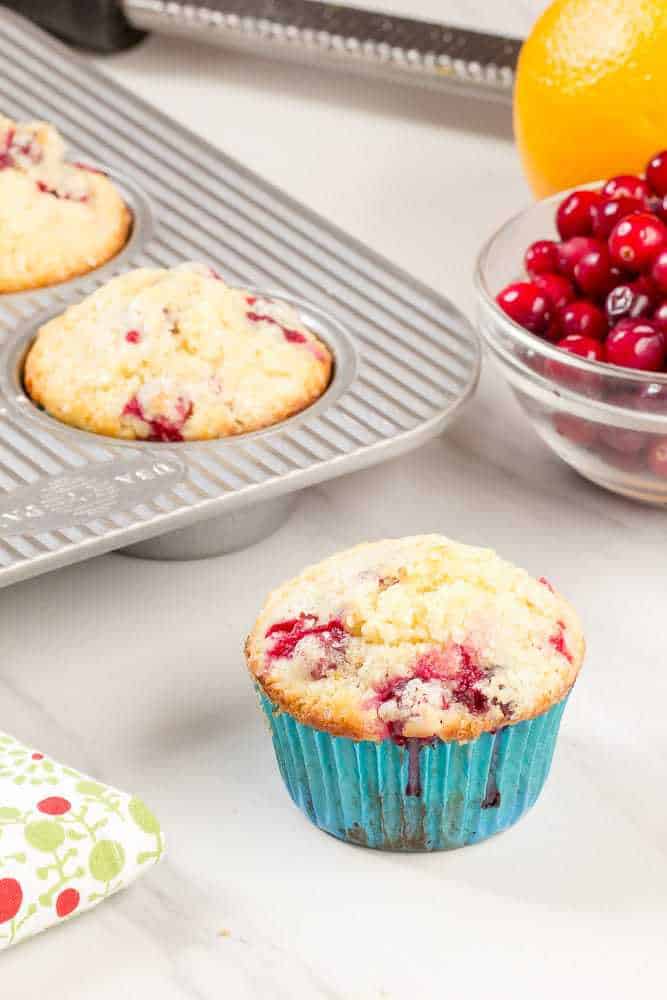 Now, for some people Thanksgiving is when they pull out the cranberries, and that's the end of it. But those tart little jewels are more versatile than people think, and are perfectly wonderful in all sorts of breakfast items. I always make sure to buy enough cranberries so I can freeze the extras and experiment with recipes all winter.
Cranberries do well when paired with orange, which makes sense considering many cranberry sauce recipes include orange juice and zest. That citrus finish with the tart cranberries just screams winter to me.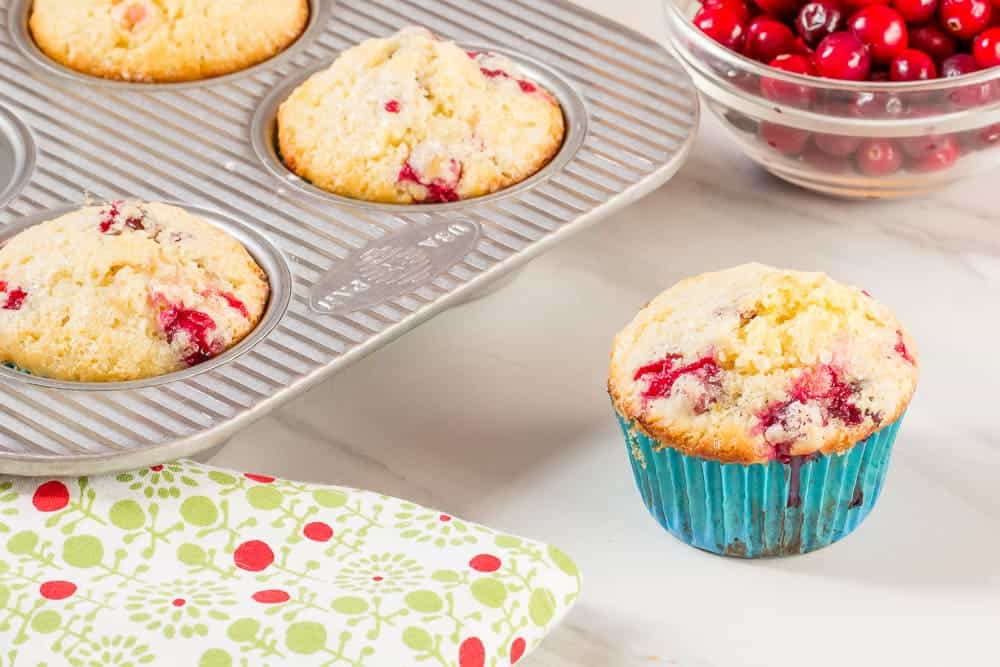 I like to make sure the tart flavor shines through, so these muffins might have less sugar than you're used to putting in. I finish them off with a sprinkling of sparking sugar on top, just to add a little bit of extra sweetness and a bit of crunch.
These cranberry orange muffins are a quick breakfast fix, so as long as you have the ingredients on hand (and cranberries thawed, if you're working from frozen) you can have a whole pan full of warm muffins on the table in under an hour. They're the perfect thing to make while the kids are outside playing or your spouse is shoveling the latest layer of snow.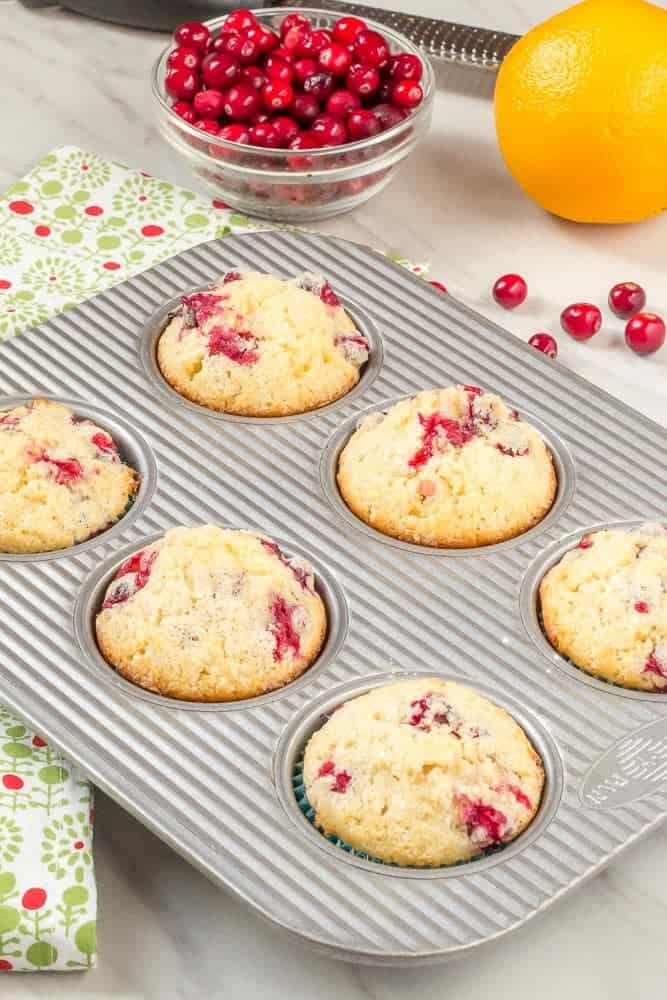 If you have cranberry sauce on hand rather than whole cranberries, try my cranberry breakfast bread instead!