Cranberry breakfast bread uses leftover cranberry sauce for a sweet filling. This centerpiece bread is soft, buttery, and nutty.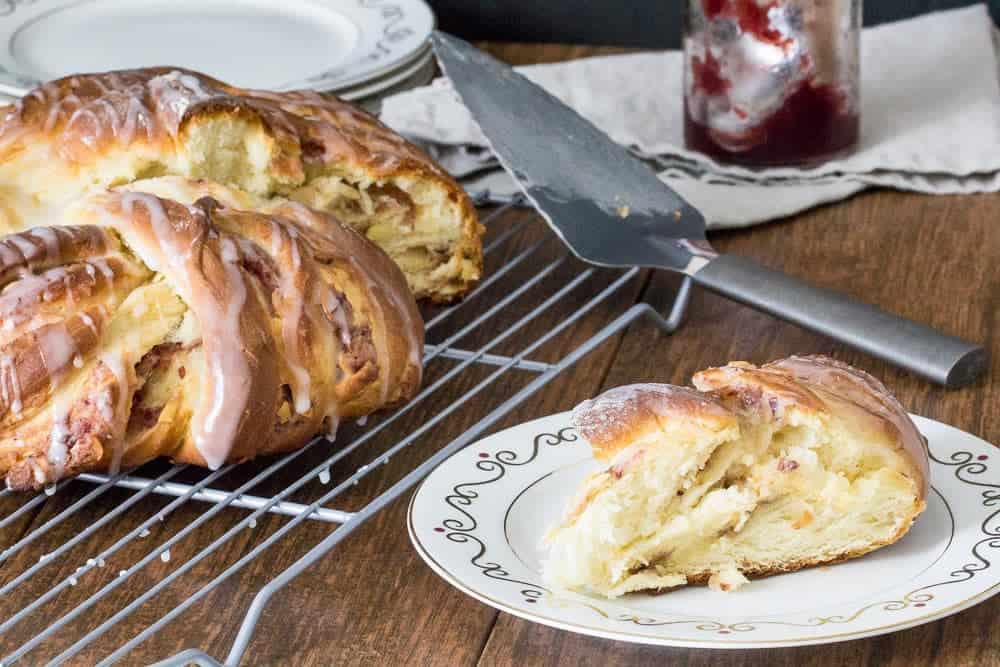 I hadn't made bread in a while. I wasn't quite sure why, but got away from it when we started the moving process. Making bread isn't complicated, but you do have to commit to the process, and for months I wasn't ready to commit.
Overnight that seemed to change, and I needed the therapy of kneading dough. Kneading dough is something you can lose yourself in, which probably also explains why cats insist on squishing our bellies over and over again. It's a comforting action, moving your hands across the dough and back again.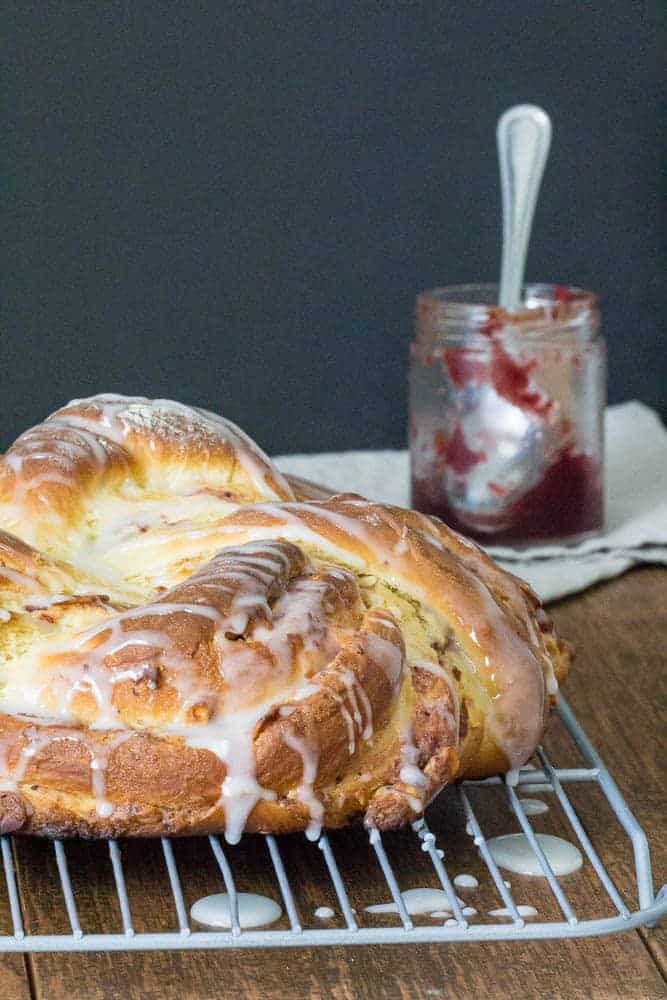 Making bread again perfectly coincided with Thanksgiving, and so this sweet cranberry breakfast bread was born. It was inspired by a Swedish tea ring I made years ago, but I wanted a filling that used up the last bits of the cranberry sauce.
I'm the only one in the family who eats cranberry sauce, so we always have leftovers. Rather than keep it regulated to its savory application or making this favorite cranberry pecan streusel coffee cake, I turned to this bread and mixed the sauce with butter, almonds, sugar, and flour for a filling that was dolloped onto rolled-out dough.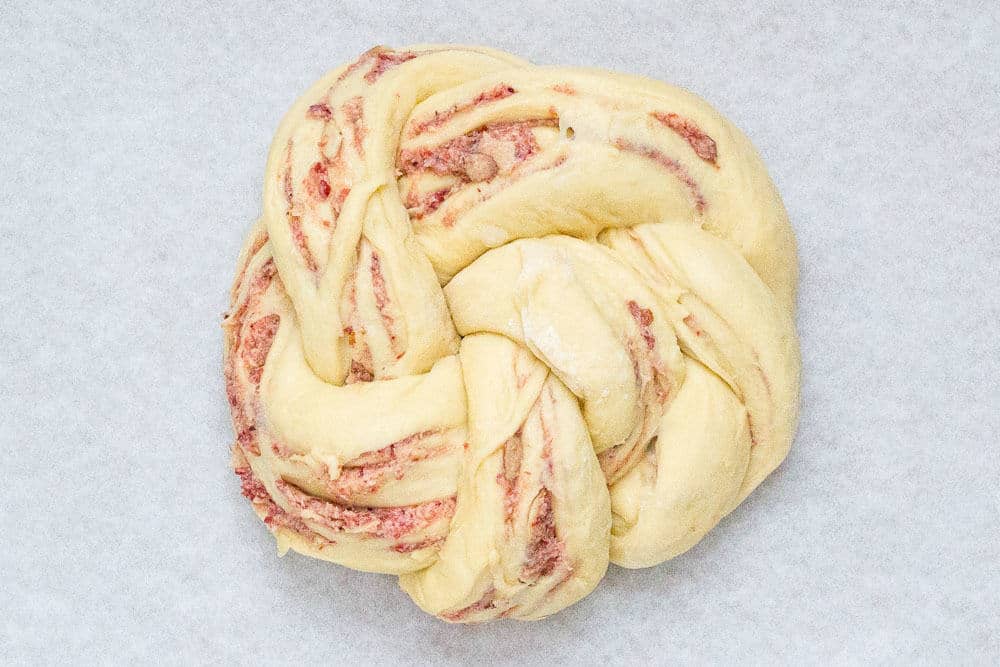 The dough is then rolled and cut down the length so the filling is exposed, and twisted together to make a lovely shape. This is a great way to present any filled bread, and works with loaf breads as well as round loaves.
After baking, a drizzle of glaze firmly puts this into the realm of a sweet bread. This tender, buttery bread is excellent for breakfast all on its own, or served as part of a larger spread alongside eggs and roasted breakfast potatoes. It's a centerpiece to be sure, and deceptively easy.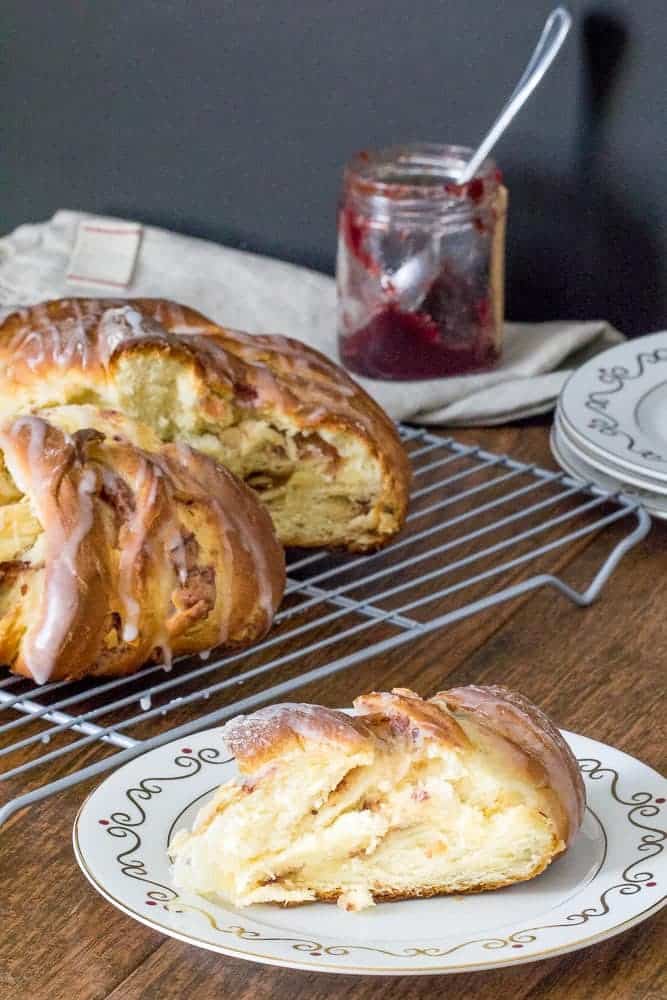 Make this cranberry breakfast bread for brunch, and take your time during the kneading process. The dough is the one in charge here, and we could all use the opportunity to take a moment.