What resolutions? This beer bread is loaded up with the good stuff.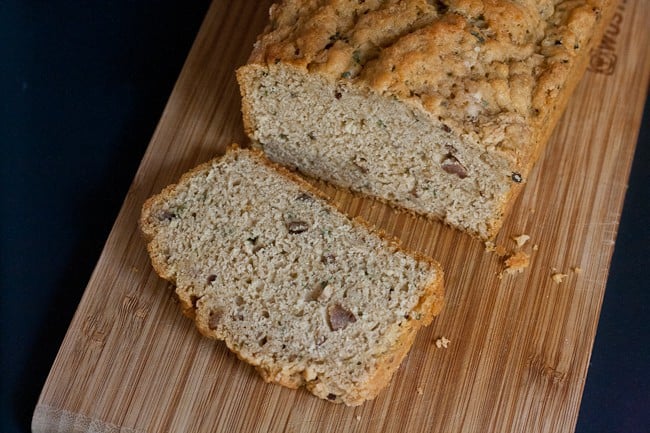 I don't change my eating habits too much throughout the year. While cookies are definitely more present in the house during the holidays, I don't freak out and head for the juice cleanses and salads the minute the clock strikes zero.
Truthfully, I'm struggling with my post-baby shape right now, but that's really more due to my non-exercising than the foods I eat. Between freelance engagements, volunteer activities, personal writing, and household duties, dropping the last of the baby weight has fallen by the wayside. Still, I'm not going to deprive myself of the foods I love. Everything in moderation. Including bread stuffed with a ton of my favorite ingredients.
Beer bread isn't anything new, and neither is adding savory ingredients to it. No sweat, though — I still think you should take a moment to whip this up. You can add more whole grains if you want to make it healthier, but really, who are we kidding here? Just go with it.
My favorite recipes are always ones that can be used at any meal. This loaded beer bread is perfect alongside a hearty winter stew, a quick snack, or toasted and served with eggs for breakfast. I think there is just enough cheddar and bacon, but go crazy and add more, if you like.
If you can get your hands on Vermont Creamery's Maple and Sea Salt butter, I highly recommend it. It adds just a bit of sweetness to the bread, bringing out the natural flavor of the whole wheat even more. However, any high-quality butter will do.
Bacon Cheddar Chive Beer Bread
Prep Time: 15 minutes
Cook Time: 1 hour
Total Time: 1 hour 15 minutes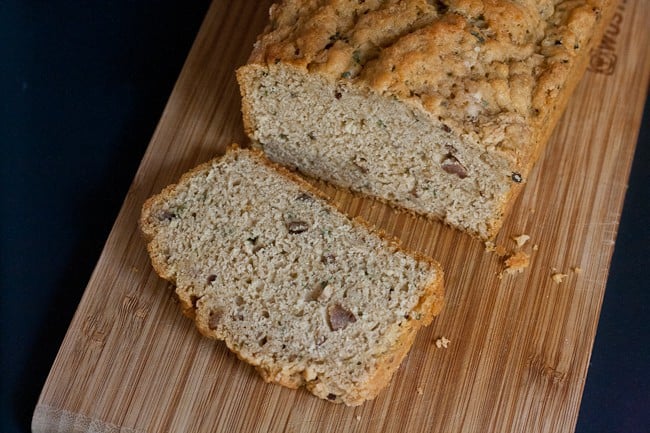 Ingredients
1 1/2 cups all-purpose flour
1 1/2 white whole wheat flour
4 teaspoons baking powder
1/4 teaspoon cracked pepper
1 teaspoon salt
2 cups shredded cheddar , such as Kerrygold Dubliner
1/2 cup chopped cooked bacon
1/4 cup chopped chives
12 ounces blonde ale
4 tablespoons melted butter , such as Vermont Creamery Butter with Maple & Sea Salt
Instructions
Preheat oven to 350°F. Grease a loaf pan or line with parchment paper.

In a large bowl, whisk together dry ingredients. Stir in beer. The dough will be thick and sticky.

Place dough into loaf pan and pour melted butter over the top.

Bake for 50-60 minutes, until golden brown and deliciously aromatic.
More bread recipes you might like:
Beginner Sourdough Sandwich Loaf – The Kitchn
Honey Oatmeal Bread – Stetted
Pumpkin Persimmon Walnut Bread – Stetted
Whole Grain Irish Soda Bread – Healthy Delicious
Za'atar Focaccia – Girl versus Dough
For more tasty inspiration, check out my Breads board on Pinterest!
Follow Megan Myers | Stetted's board Breads on Pinterest.