Ground bison burgers are a delicious, lean option for burger night. Dress them up with your favorite toppings.
It's no secret around here that I love to cook up bison.
However, it's not all that easy to find whole cuts, so I find lots of easy ways to use ground bison. My bison one-pot dinner is a perennial favorite, and it's always good to have a batch of bison meatballs cooked and ready in the fridge for quick meals.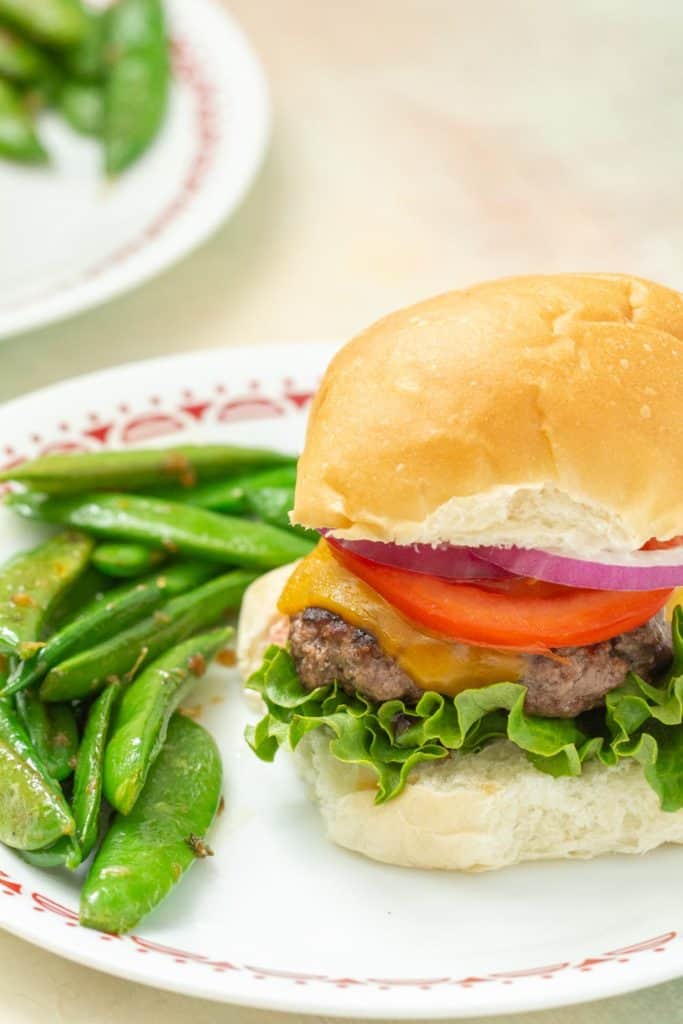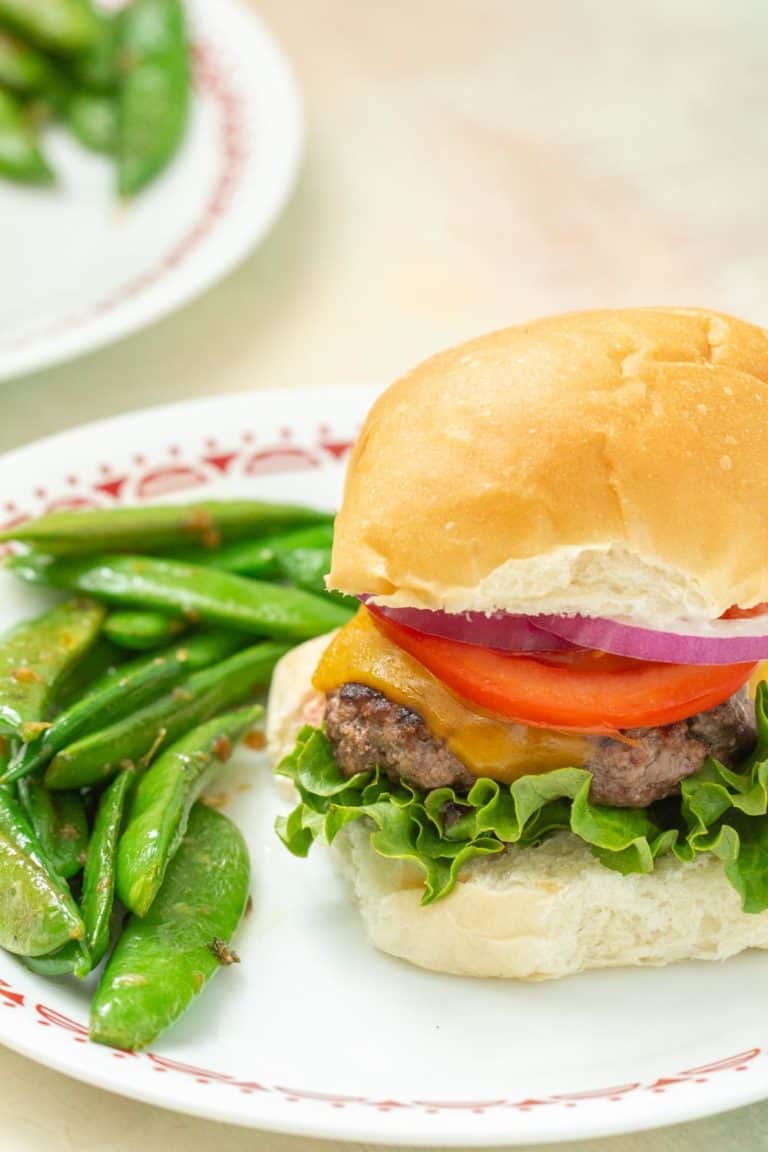 Burger season is upon us, so of course I had to make bison burgers.
You don't need a bunch of extra ingredients to make these burgers flavorful. Bison is a lean meat and doesn't need a lot. Salt and pepper is all it takes!
Because the meat is so lean, take care when cooking the burgers. They cook wonderfully on a flat top griddle like a Blackstone, or in a stovetop frying pan.
If you're using a grill, make sure you form your burgers large enough so that they won't fall into the cracks, and place them gently on the grates. Or, use a special grill pan!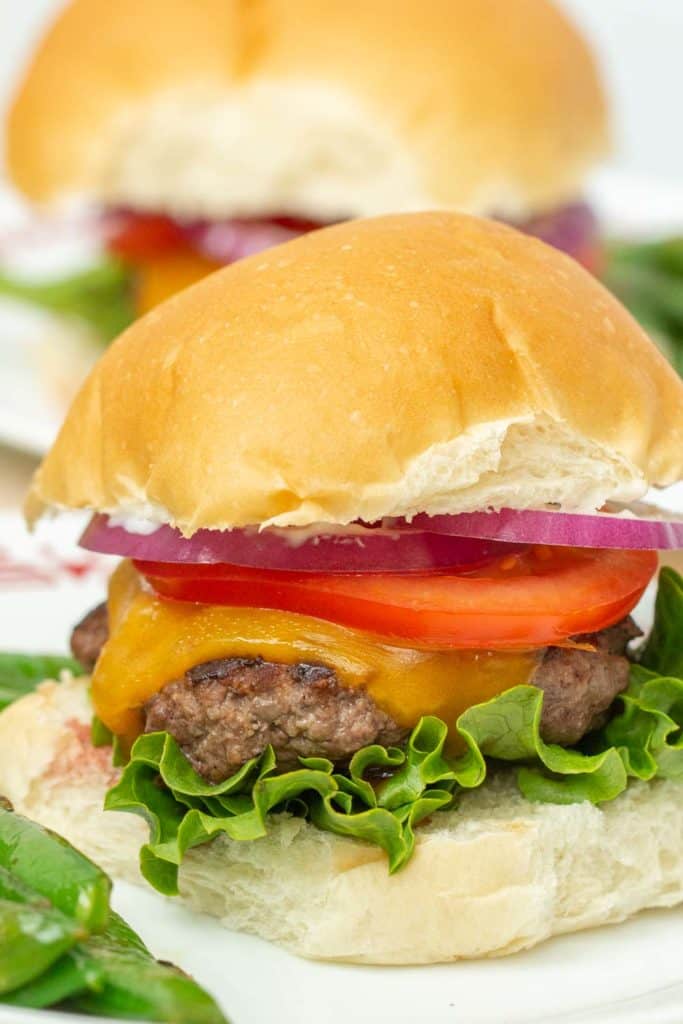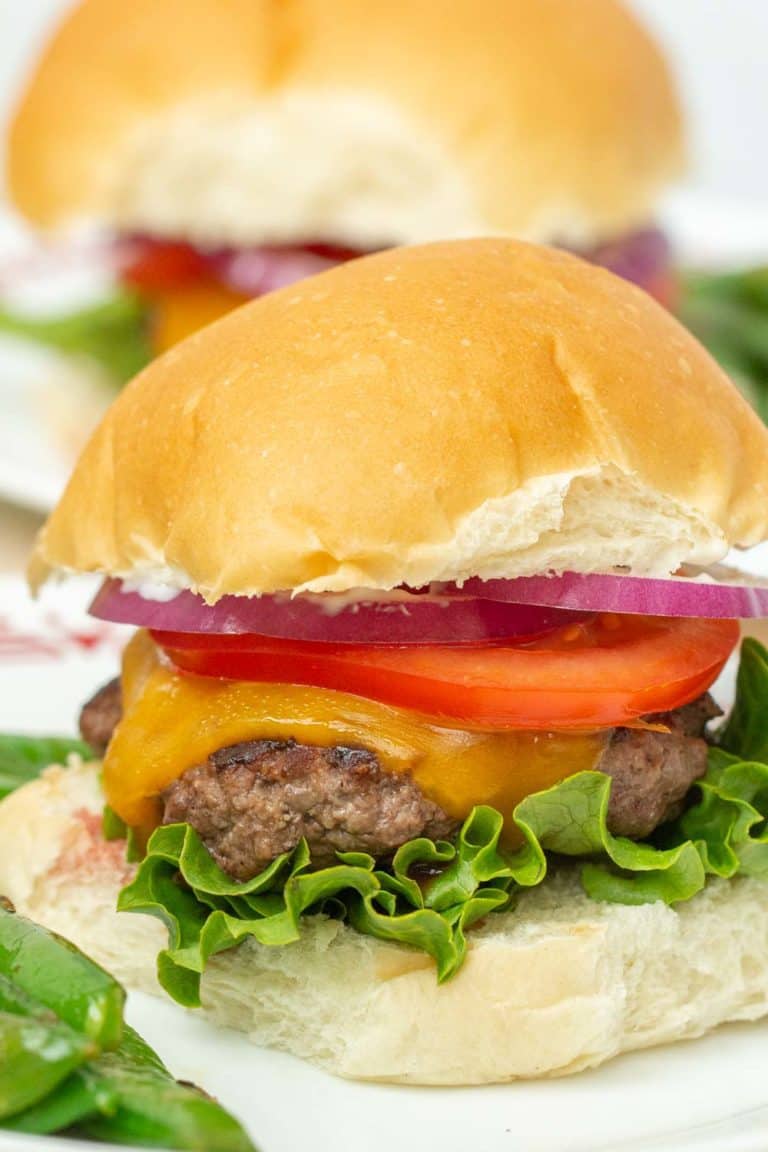 What's the difference between beef and bison?
The main difference of course is that beef comes from cows and bison is from, well, bison. Bison are also known as buffalo or American buffalo, not to be confused with the water buffalo that lives in parts of Asia and Africa.
Bison is leaner than beef, and has finer marbling of the fat. This creates softer, more tender meat, though it is less noticeable in ground bison recipes.
Bison are more likely to be grass-fed than cattle, so if you're looking to create more sustainable eating habits while still enjoying red meat from time to time, bison is a good choice.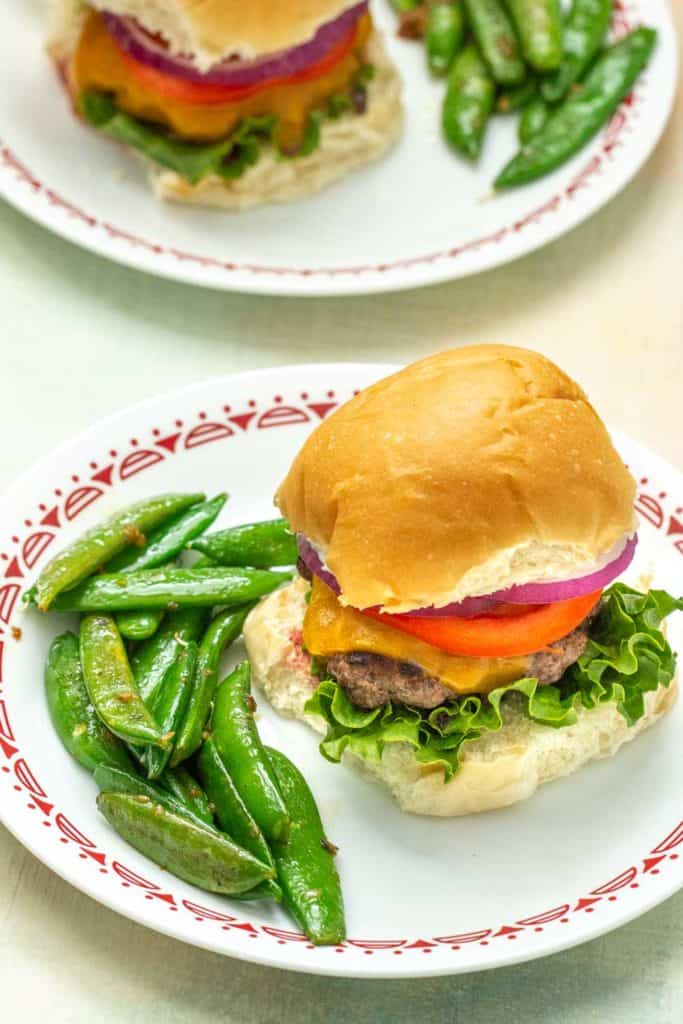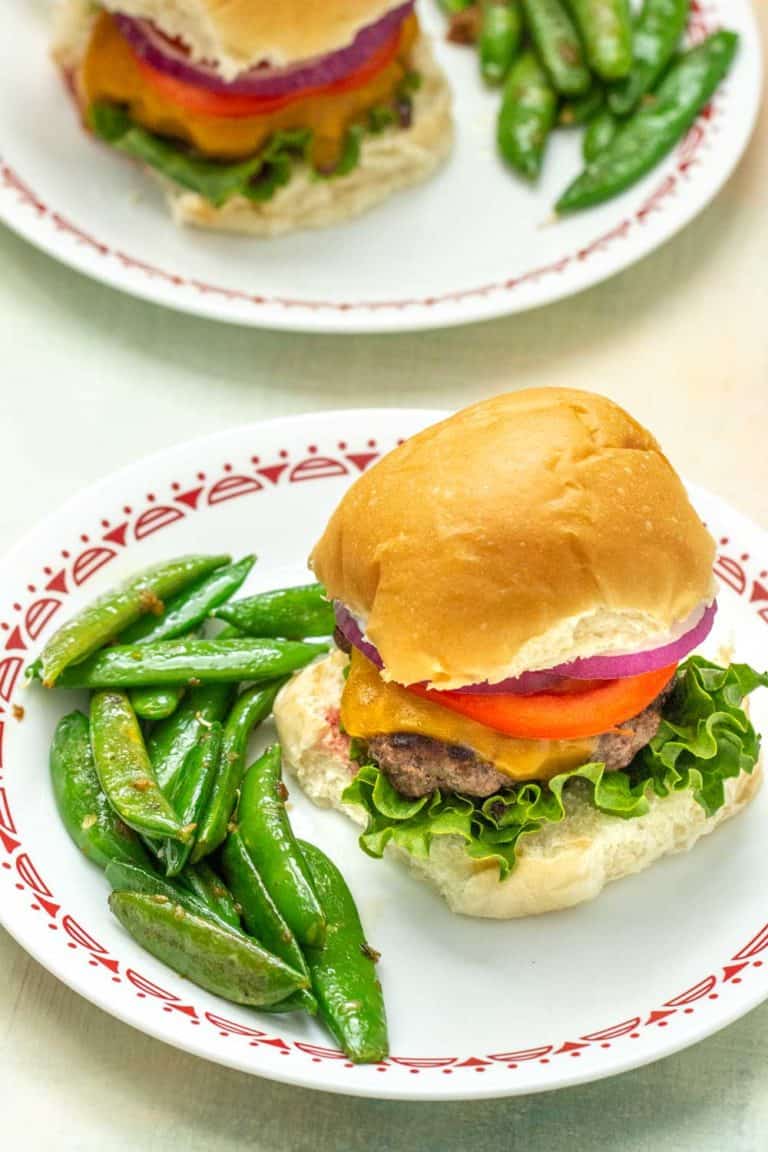 How to shape bison burgers
I've never used one of those fancy burger shaping tools, but it's not hard at all to shape burgers for cooking.
If you want evenly sized patties, you can use a scale to divide your meat into portions. I simply eyeball it and go from there.
Shape the meat into a ball in your palms, then gently flatten out all around. I try to make my burgers match the size of the buns as much as possible, which means making the burgers slightly bigger in diameter than the bun size, as they will shrink in cooking.
I make a small, shallow indentation in the center of each burger to help it cook evenly. Season generously on both sides with salt and pepper, and set onto a flat plate or tray while you prepare to cook.
If you like, you can shape the patties ahead of time, but be sure to cover them with plastic wrap or store in an airtight container and chill in the fridge.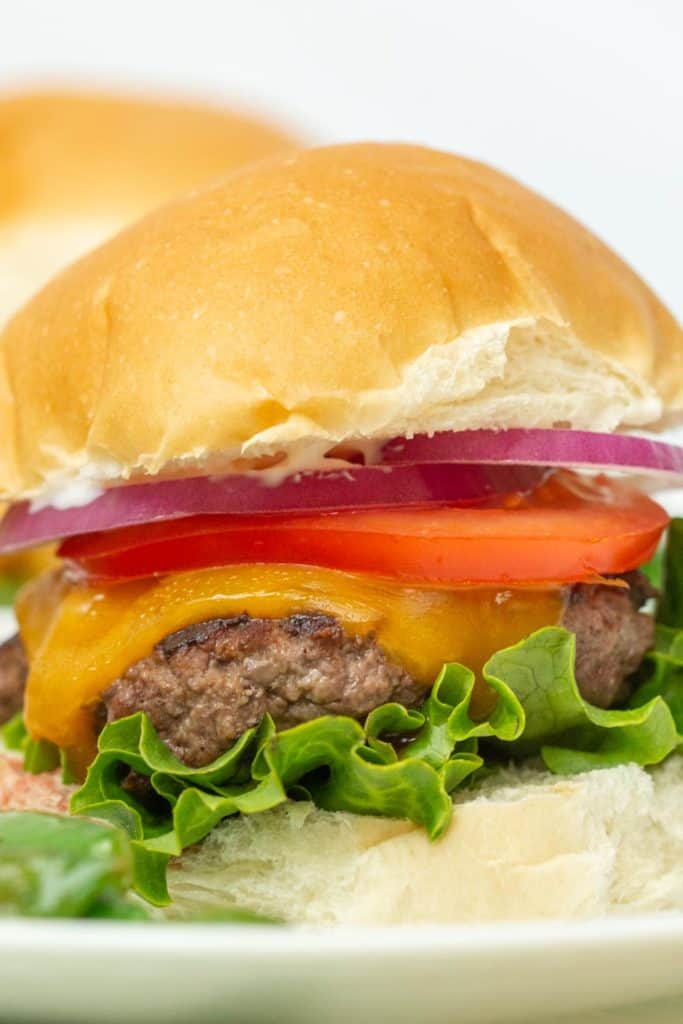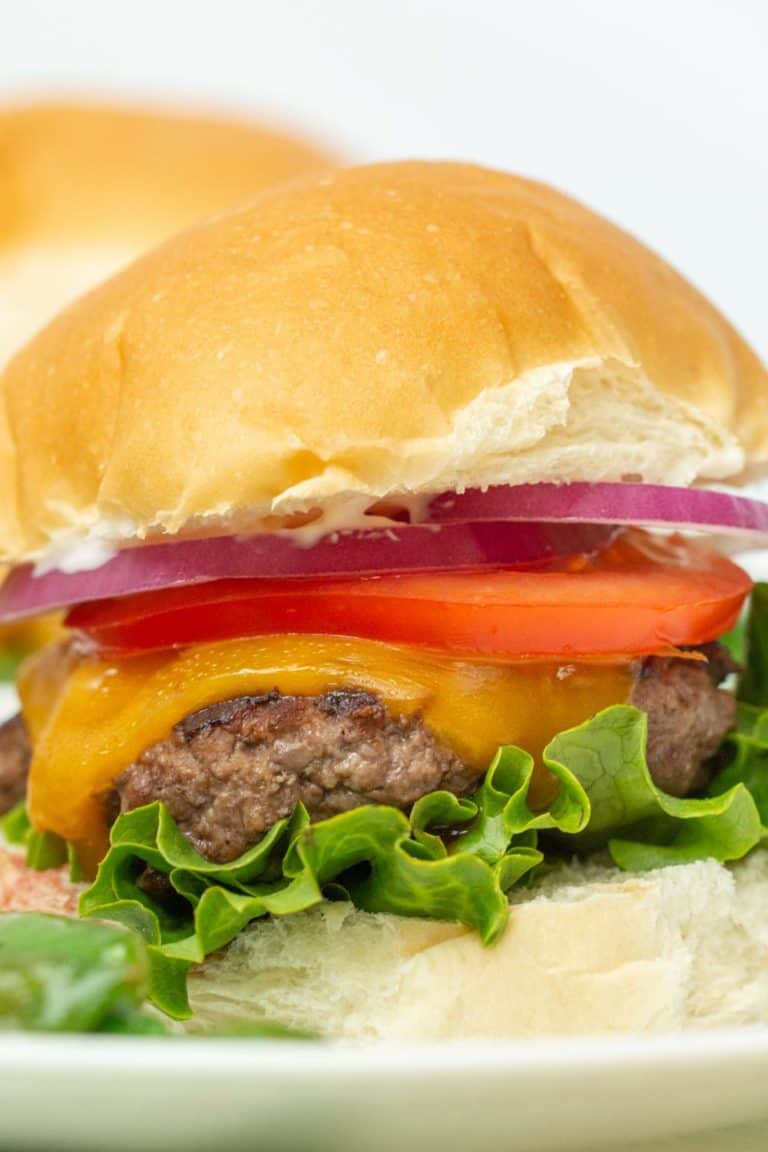 You can top these burgers with whatever you like. My family usually goes for a classic cheeseburger, and I like to add lettuce, tomato, red onion, and a swipe of mayonnaise.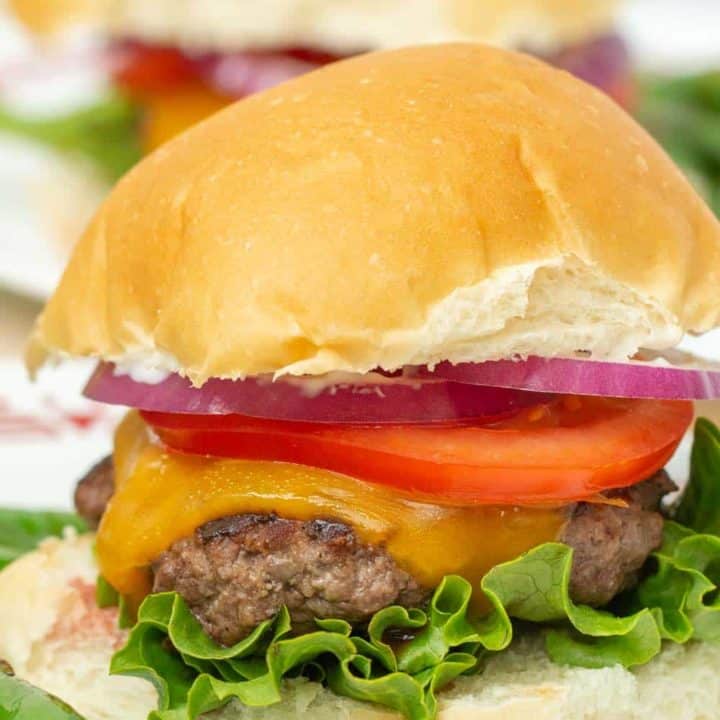 Ground Bison Burgers
Prep Time: 5 minutes
Cook Time: 10 minutes
Total Time: 15 minutes
Ground bison burgers are a delicious, lean option for burger night. Dress them up with your favorite toppings.
Ingredients
1 pound ground bison
Salt
Ground black pepper
4 slices cheese
4 burger buns
4 lettuce leaves
1 tomato, sliced
Sliced red onion
Instructions
Divide bison into four portions. Form into balls, then pat gently into patties slightly larger than diameter of your burger buns. Press a shallow divot into the center of the burger.
Season both sides of the burgers with salt and pepper, then set aside on a flat plate or tray while you heat your stovetop pan or grill to medium.
Cook for 3-4 minutes per side. If using cheese, place on burgers in last two minutes of cooking.
Serve with your favorite burger toppings.
Notes
This makes 4 4-ounce burgers, but if you like larger burgers, feel free to divide the meat into larger portions.
Recommended Products
As an Amazon Associate and member of other affiliate programs, I earn from qualifying purchases.
Nutrition Information:
Yield: 4
Serving Size: 1
Amount Per Serving:
Calories: 532
Total Fat: 28g
Saturated Fat: 13g
Trans Fat: 0g
Unsaturated Fat: 12g
Cholesterol: 122mg
Sodium: 642mg
Carbohydrates: 28g
Fiber: 2g
Sugar: 6g
Protein: 39g